China Celebrates 2012 Tourism Day on May 19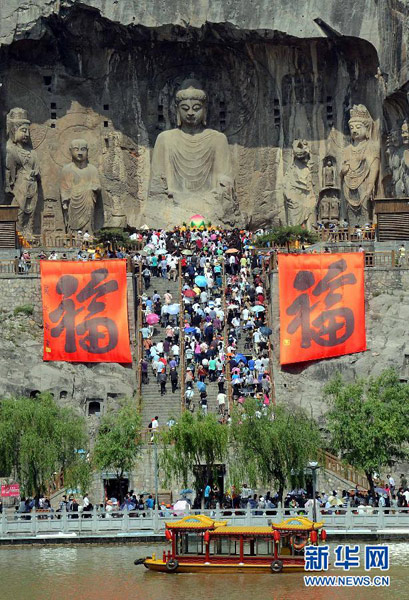 China celebrated its second Tourism Day on May 19 with various activities staged across the country to welcome tourists from home and abroad, and thousands of travel agencies and hotels offering discounts to boost business.
China Tourism Day - the nation's largest and most influential tourist event, was approved as a non-statutory holiday by the government in 2011. "We celebrate China Tourism Day in the hope of stimulating people's passion for traveling and creating a friendly environment for tourists," said Wang Zhifa, deputy director of the National Tourism Administration.
This year's Tourism Day theme was "Healthy lifestyles and happy travels". Vice Premier Wang Qishan on May 19 attended an opening ceremony of the day in the city of
Zhangjiajie
, a tourist attraction. Located in the northwest of Hunan, Zhangjiajie is China's first national forest park and also a UNESCO World Natural Heritage site and a world geopark.
Cities around the country held activities to celebrate the day. In the Chinese capital
Beijing
, more than 100 sight-seeing spots as well as memorial halls were opened free to tourists.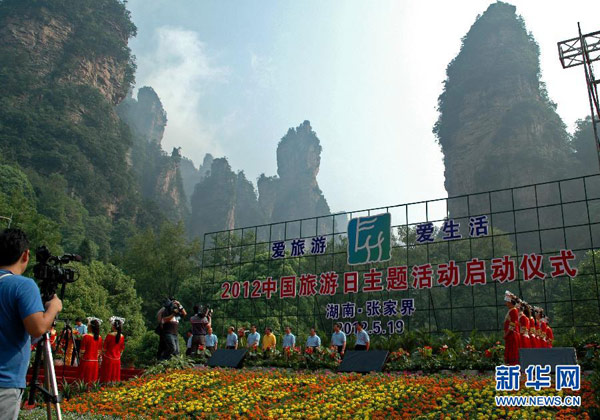 Meanwhile, students from
Hong Kong
attended a flag-raising ceremony at the Tiananmen Square and climbed the Badaling Great Wall in Beijing. As for
Shanghai
, a 50 percent discount was offered at 40 tourist attractions.
The establishment of the Tourism Day came amid Chinese people's greater desire for travels in recent years. Official data showed revenues of the country's tourism sector hit 2.25 trillion yuan (356 billion U.S. dollars) in 2011, up 20.8 percent year-on-year.
(Source from China.org.cn)
Comments
Questions & Comments