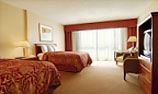 Hotels and travel have always been closely related. A good night rest is important for your next day trip. But accommodation types vary. In China the number of stars of a hotel may not necessarily match its service level.
That is the reason why we are here to help you choose based on our and our clients' experience in the past. Many Chinese hotels tend to show off their stars accreditation and fancy decoration more than their service quality.
5-Star Hotels

You can rest assured that 99% of 5 star hotels in China will give you a good night rest with full set of room facilities. But the price is also the most expensive, from USD100 to USD400 per room per night. Prices are higher at business cities like Shanghai and Hong Kong. And during their Exhibition time, the price is frightening. An example of a good 5-star: www.fairmont.com/peacehotel

4-Star Hotels

4-star accreditation is approved at provincial level. And standards vary between provinces. At some 4-star hotels you may feel like a king/queen yet at some others you prefer to stay at a comfortable 3-star. An example of good 4 star: www.glbravohotel.com

3-Star Hotels

This can be the most confusing category due to the fact the accreditation is generously handed out by individual city government infected with strong local protectionism. We have stayed in some smoky run-down properties that were labeled 3-star and wished there were a clean Youth Hostel nearby. And as many 3-star hotels do not have their own website and their service difficult to determine, it is suggested you follow our and our agents" advice.

2-Star Hotels

Some 2-star hotels have comfortable facilities comparable to some 3-stars. Problem is that at these properties, English is not spoken. So if you are used to this kind of situation, you may get some good rates.

Boutique Hotel is defining with features of cultural, historical and authenticity; it is not part of a chain but provides interesting and unique service. Such kinds of hotels become popular in China for business trips, honeymoon vacation or family trips. Beijing Double Happiness Courtyard Hotel, Tian Yuan Kui Guesthouse at Pingyao, Wuzhen Tong An Hotel, Li-an Lodge Longsheng & Banyan Tree Lijiang and so on.

It is getting very popular in China. Low rates with simple facilities. Clean and safe too. You can always find someone who can speak some English in the service staff.

Family stay is not easy but is getting more and more popular too, especially for Chinese travelers. Other facilities include small hotels, inns and farmhouses, mostly available at those areas where travelers have been to.
City Hotels
B

C

D

G

H

J

K

L

M

N

P

Q

S

T

U

W

X

Y

Z
Google Search
Find something useful to you at Easy Tour China website.
Top China Tours
China City Tours
China Travel Guide
China Travel Toolkits
Tibet is a destination of wonders. Stunning landscape and pristine culture heritages always stay in my memory. It is really a place worth many visits!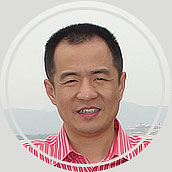 Ricky
Senior Travel Specialist