14-day Mt. Everest & Mt Kailash Kora Group Tour
Tour code: LH-09
Tour Overview:
Come join this exotic Tibet group tour in 2015 to visit the roof of the world - Mt. Everest and some breathtaking scenic spots and most sacred temples in Lhasa, Shigatse and Darchen. A classic trekking route of Mt Kailash Kora takes you to one of the most famous holy mountains in Tibet, with fantastic experiences all along.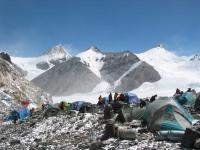 Detailed Itinerary
Day 01:Arrival in Lhasa (no meal)
Upon arrival at Lhasa Railway Station or Lhasa Gonggar Airport, you will be met by your guide and transferred to your hotel in the Lhasa city. It usually takes approximately 1.5hrs from the airport to downtown Lhasa, while 20mins from the railway station. The rest of the day is free time for you to acclimatize yourself to this high altitude. Have a good rest and drink plenty of water.
Overnight in Lhasa.
Day 02: Lhasa (B)
Full day city tour of Potola Palace, Jokhang Temple, and Barkhor Street
Potala Palace: with a height of 3,700 meters above sea level, it is the highest palace in the world, and a monumental building of Lhasa served as administrative center, seat of government, monastery, fortress and the home of all the Dalai Lamas from the Fifth to the Fourteenth in the past! Ascend to the top the palace named golden roofs to have a bird-eye view of Lhasa city, surrounded by majestic mountain ranges.
Jokhang Temple: first built during the reign of Sontsan Gambo 1300 years ago, the temple is one of the holiest shrines in Tibet with many pilgrims praying in front of it every day.
Barkhor Street: it was essentially a pilgrim circuit and now has developed into a famous local handmade crafts market, where you can purchase nice souvenirs.
Overnight in Lhasa.
Day 03: Lhasa (B)
A visit of Drepung Monastery in the morning, and Sera Monastery in the afternoon (The morning activity is subject to change in case of special situations, with two other options: Drak Yerpa or Ganden Monastery)
Drepung Monastery: it was first built in 1416 and once the largest monastery of the Gelug Sect in Tibet.
Drak Yerpa: 30 km away from Lhasa city, it is the famous holy meditation place with a number of ancient meditation caves. There is a saying goes that: "Lhasa is the shrine of Tibet, while Drak Yerpa is the shrine of Lhasa. Not seeing Drak Yerpa in Lhasa is just like making a dress without the collar."
Ganden Monastery: built in 1409 by Tsongkhapa, the founder of the Gelug Sect, Ganden Monastery is one of the "Three Holy Monasteries" of Gelugpa, located at the top of Wangbur Mountain, Tagtse County, 36 kilometers away from Lhasa.
Sera Monastery: Sera means wild rose in the Tibetan language. The monastery is so called because the hill behind it was covered with wild roses in full bloom when it was first built in 1419. The debating among monks is a very interesting scene of this monastery in the afternoon of weekdays.
Overnight in Lhasa.
Day 04: Lhasa-Gyantse-Shigatse (B)
Full day tour of Yamdrok Lake, Karo-la Glacier, Pelkhor Monastery
After breakfast in the hotel, drive about 1.5 hours to Kambala Pass (4794 meters above sea level) for Yamdrok Lake there. Keep driving, visit Karo-la Glacier, Pelkhor Monastery later that day.
Yamdrok Lake: Also called Yamdrok Yumtso, this freshwater lake is regarded by Tibetans as one of the three sacred lakes, and nestles into snow-capped mountains.
Karo-la Glacier: At an elevation of 7,191 meters, Mount Nojin Kangsang is the most accessible glacier site on the Tibetan Plateau. The famous Kharola Glacier (5,560 meters above sea level) is just below the south ridge of Nojin Kangsang.
Palkhor Monastery: Located in the northeast of Gyantse, and 100 km east of Shigatse, The monastery is an architectural masterpiece of typical Lamaseries of Rear Tibet, and wonderfully houses 3 different sects of Tibetan Buddhism: Sakyapa, Kadampa and Gelugpa.
Overnight in Shigatse.
Day 05: Shigatse – Tingri – Rongbuk/EBC (B)
Visit Tashilunpo Monastery in the morning. Then drive about 3 hours from Tingri to the Rongbuk Monastery via the stone paved bumpy road. The rest of the day is for acclimatization and visit Rongbuk Monastery (optional), the highest monastery in the world, and the best place to appreciate the awesome scenery of Mt. Everest.
Tashilunpo Monastery: Tashilunpo is the largest monastery of Gelugpa sect in Rear Tibet, built in 1477 by Gendun Drebpa, the first Dalai Lama. it was expanded by the successive Lamas, and covers an area of 150,000 square meters with 57 chapels, 3600 rooms today.
Overnight in Guesthouse of Rongbuk Monastery or nomad tent in EBC.
Day 06: EBC - Saga
Get up early in the morning, relax with the stunning sunrise. Then drive to Mt. Everest Base Camp (5200 meters above sea level) and enjoy the exciting moment of being at the roof of the world, admiring the magnificent "Flag Cloud", bright glaciers, etc. Drive to Saga in the afternoon.
Overnight in Saga.
Day 07: Saga – Darchen
Approximately 150 km away from Shigatse city, the sprawling town of saga is the last of any size on the route and your last chance to earn a lavish meal.
A photogenic section of desert dunes, saintly lakes and snowcapped mountains kicks in 60km from Zhongba. About 23km before Paryang you come to a pass and drop past more dunes to Paryang. Get your camera ready to capture the stunning scenic views all along. Overnight in Darchen
Day 08: Trek from Darchen to Dirapuk Monastery (6hrs/ 20km/ 200m ascent)
The classic kora path begins on the western edge of Darchen, where numerous pilgrimages come here very year to go on a pilgrimage to Mt. Kailash. 4km later the trail climbs up over the southwest end of the ridge to reach a cairn at 4730m. The cairn is bedecked with prayer flags and marks the first views of Mt. Kailash's southern face, the first of Kailash Kora's four prostration point.
Soon later the hiking trail bends round to the north and enters the barren Lha-chu Valley, where you can have a great view of the tall Tarboche flag pole(4750m), and followed by another one hour's walk. The Tarboche area is one of the most significant sites for Tibet's most important festival—Saga Dawa.
Beyond Tarboche, the valley narrows dramatically at an area named Sershong. Then you begin to get clear shots of Mt.Kailash. After passing a series of ruined Chörtens and a number of long mani (prayer) walls, the trail reaches a small bridge across the Lha-chu at 4710m. The bridge is less than an hour's walk from Tarboche, about 3 hours from Darchen, and is directly below Chuku Monastery. From the Chuku bridge, it's about 3 hours walk to Dirapuk Monastery. Take your time there to enjoy some of the best scenery of the entire kora. Also, along the way, you'll find the 2nd prostration point with its prayer flags and unobscured view of the east side of Mt.Kailash.
Camping near Dirapuk Monastery
Day 09: Trek from Dirapuk Monastery to Zutulpuk Monastery(7-8hrs/ 18km/ 550m ascent/ 600m descent)
Get up in the early morning, and prepare for a tough day today. We'll head off to the east. The long ascent up the Drölma-chu valley that will eventually lead up to the Drölma-la has begun. With no more than one's hour walk along is the meadow at Jarok Donkhang(5210m);
After a short distance above Jarok Donkhang, about 2hours from today's starting point, is the rocky expanse of Shivatsal (5330m). Pilgrims are supposed to undergo a symbolic death at this point. In this way, they enter the realm of the Lord of the Death. And when reaching the top of the Drölma-la, they are reborn. It is customary to leave something behind at Shivatsal, such as an item of clothing, a drop of blood or a lock of hair to represent the act of leaving this life behind.
About 30 minutes from Shivatsal, the trekking trail turns eastward for the completion of the ascent to the 5630-meter-high Drölma-la. After a few false summits, the rocky pass is reached. The great cubic Drölma Do (Drölma's Rock) that marks the top is barely visible behind an enormous number of prayer flags. Soon after, Gauri Kund(5608m), Lake of Compassion, comes into view below.
It takes around an hour to make the long and very steep 400m descent to the grassy banks of Lham-chu Khir. You may have to go over snowfields at first, sometimes leaping across streams that have cut through the valley floor, but later the trail turns dry & rocky. About 30mins southward, a valley comes down from the Khando Sanglam-la to join the western trail. This valley provides the only glimpse of Mt. Kailash's eastern or crystal face. The kora's third prostration point is at the valley mouth. An hour or so, you will reach Zutul-puk Monastery(4790m).
Camping near Zutulpuk Monastery
Day 10:Trek from Zutulpuk Monastery-Darchen(3-4hrs/ 14km/ 150m descent)
Drive from Darchen – Manasarovar
From Zutulpuk Monastery, trek on a riverside trail for about an hour, then climbs above the river and enters the lovely Gold & Red Cliff, a narrow canyon with its walls being stained purple, cobalt and rust.
Where the trail emerges onto the Barkha plain, a short distance to the 4th prostration point (4610m), Gurla Mandata is again visible in the distance. It is now an easy one hour walk back to Darchen along a dirt road. Meet your driver at Darchen. Drive to Lake Manasarovar.
Lake Manasarovar: It is the most venerated of Tibet's many sacred lakes, and especially sacred to Hindus, who have been walking around it for nearly 2,000 years. Buddhists associate the lake with Maya, Buddha's mother. Hindu and Buddhist cosmology had it that nearby Mt. Kailash is the centre of the world and Manasarovar is the source of four of Asia's great rivers.
Overnight in Manasarovar.
Day 11: Manasarovar - Payang – Saga
Drive to Sage via Payang. Relax and enjoy the awesome scenery along the way.
Overnight in Saga.
Day 12: Saga - Lhatse – Shigatse
Drive to Shigatse. Relax and enjoy the awesome scenery along the way.
Overnight in Shigatse.
Day 13: Shigatse – Lhasa
Drive to Lhasa. Relax and enjoy the awesome scenery along the way.
Overnight in Lhasa.
Day 14: Lhasa Departure (B)
Transfer to the airport or train station from the hotel. Fly home or to your next destination.
Services end
Tips:
1. We reserve the right to change the itinerary order of Day 02 & Day 03
2. We reserve the right to change attractions on Day 02& Day 03, except Potala Palace.
3. During the 3-day Kailash Kora -
Lodgings: clean dorm-bed guesthouse; in peak season, we provide tent in case the guesthouses are fully booked by Indian prigrims.
Food: locals sell Tibetan noodles (USD5) & instant noodles(USD2) along the way.
Luggage: leave most of your luggage in our vehicle, bring only the necessary. If it's too much a burden, you can hire yaks or porters at you own expenses, about USD15/day.
Guide Price
Inclusions
Lodgings in Lhasa/Shigatse: twin room en suite matching with different tour classes
Rongbuk/EBC/Ngari: Drom bed in Guesthouse or nomad tent
Dinner: Tibetan Breakfasts as listed in itinerary
Vehicle: According to group size & season as itinerary needed
Gas and parking fee for the vehicle
Free Lhasa Railway Station pick-up & Drop-off at any time;
Free Lhasa Airport Pick-up & Drop-off as following time:
Pick-up: 15:00~15:20am
Drop-off: 12:00pm
Guide: Experienced local English-speaking Tibetan tour guide
Tickets: All entrance fee mentioned in itinerary
Permits: All necessary permits as itinerary required including:
Tibet Entry Permit(TTB);
Alien's Travel Permit(PSB);
Military Permit
Delivery: Express delivery fee of Tibet Entry Permit (eg. SF. Express)
Others: Oxygen in vehicle for emergency use
Exclusions
Private Lhasa Airport pick-up & Drop off (We offer private services with an extra costs if your flight isn't within our free service time.)
Air or Train to/from Tibet
Lunch, Dinner, & some Breakfast
Optional Attractions specified in itinerary
Delivery: Super-fast express delivery of Tibet Entry Permit (eg. China Air Express)
Extra Expenses: Additional days caused by unexpected nature disasters. eg.Land Slide, Avalanche, etc.
Gratuities for guide & driver, about USD 5/day for each of them
Personal expenses
Anything not listed in INCLUSIONS
Other Lhasa Tour Packages
This Lhasa join-in group tour is to have a classic Lhasa tour with low cost. You will visit the should-not-missed sigh ...

Take this join-in group tour with fixed departure date to Mt. Everest - the "Roof of the World", and some of Tibet's m ...

Exotic Tibet fascinates everyone of us. Take this join-in tour to have an ultimate Tibet tour at a very reasonable pri ...
Comments
Asked by Katia

2014-11-15 11:40

Looking to visit Tibet and the guge kingdon.
Regards

Answered by Ricky

2014-11-15 20:05

Dear Katia,

Thanks for contacting Easy Tour China.

We are so glad to be of service to you. Tibet is an enchanting destinations for all the travelers. I am sure that you will see and experience something very different right here.

Fore more tour info, our professional travel consultant will be in touch with you soon via email.

Have a nice day there!
Questions & Comments
Google Search
Find something useful to you at Easy Tour China website.
China City Tours
I have no idea of how many minority villages I have visited in the mountains of Southwestern China. But I still feel the urge to explore more unknown areas.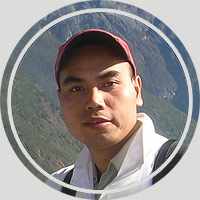 Charlie
Senior Travel Specialist
Testimonials

I would like to say that our tour was great! It was everything we hoped it would be and so much more. Your planning and tour guides were just the best. I can't thank you enough for everything you did. It was a trip of a lifetime.