Experiencing Dong Culture at Zhaoxing's Grain Rain Festival
Experiencing Dong Culture at Zhaoxing's Grain Rain Festival
With over 1000 different festivals celebrated by 48 different minority groups in one year, Guizhou is one of the two provinces in China (the other one is Yunnan Province with 51 minority groups) that offer best minority culture experience.
Soon on April 19 (the 13th day of the third lunar calendar month), Dong people in the thousand-year-old Zhaoxing Dong Village will celebrate the Grain Rain Festival (the 6th solar term of Chinese 24 solar terms), with various fun-filled activities and unique cultural experiences for Dong people's agricultural civilization and very old traditions.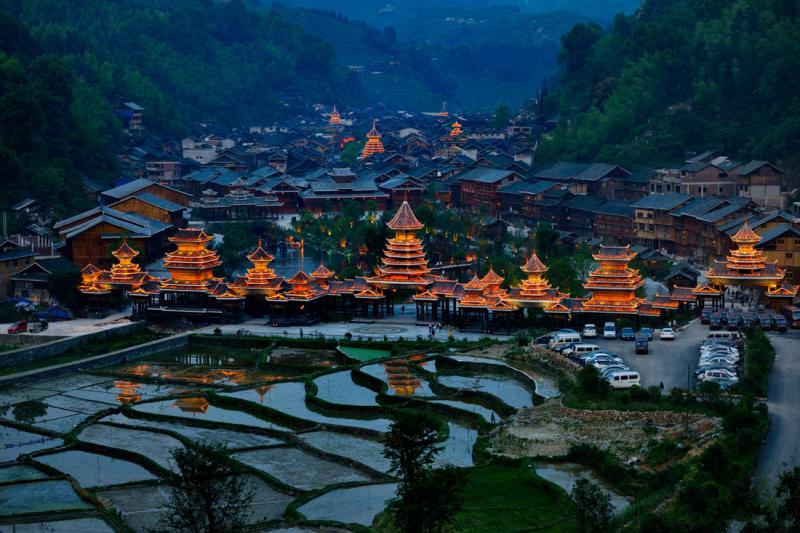 One of the most beautiful ancient villages in China, Zhaoxing Dong Village retains the traditional layout and architectures. The villagers have been living a simple humble life and devoting themselves to preserving the Dong culture and customs, such as the 'Kam Grand Choirs' which was listed as a UNESCO World Heritage Cultural Site in 2006.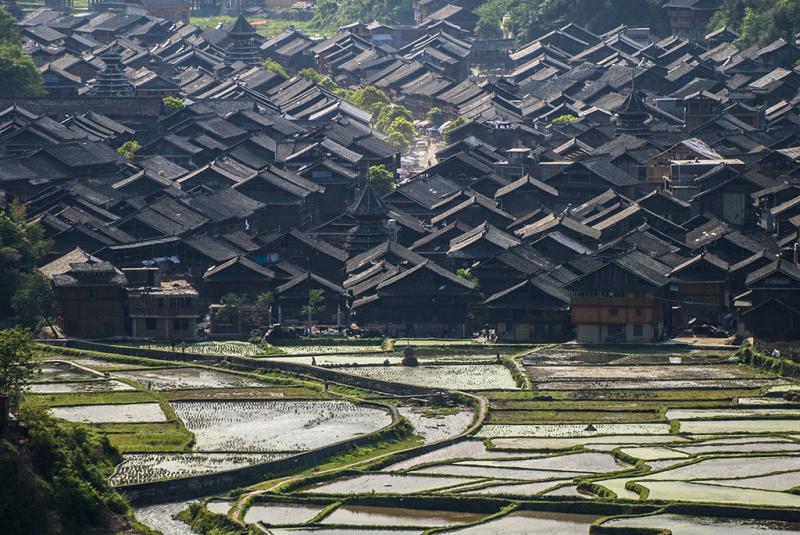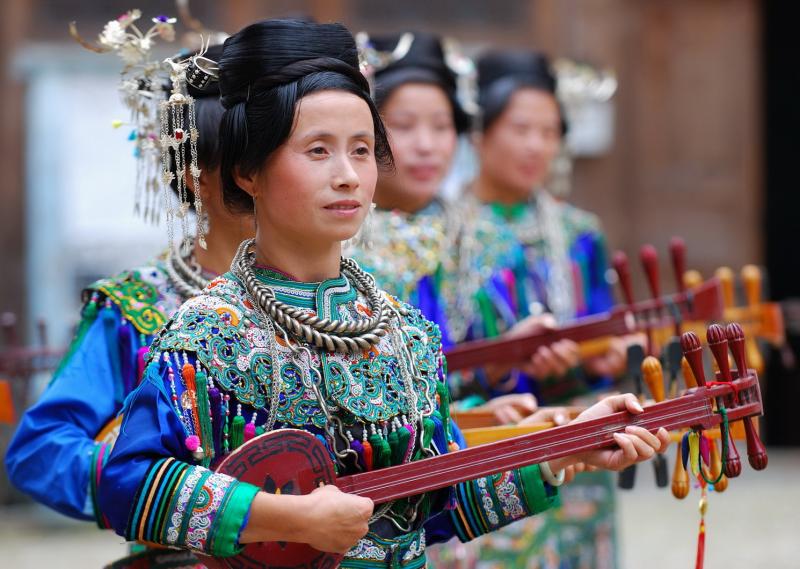 To celebrate the Grain Rain Festival, traditionally Dong people will 'eat black rice and sow the rice seed', so as to mark the beginning of busy farming season, show respect to the hard-working cattle, and give an important and special gift to the sweetheart. The 'black rice' is made from sticky rice with the leaf juice of Vaccinium bracteatum Thunb. It is usually considered as a love token according to the traditional Dong marriage customs.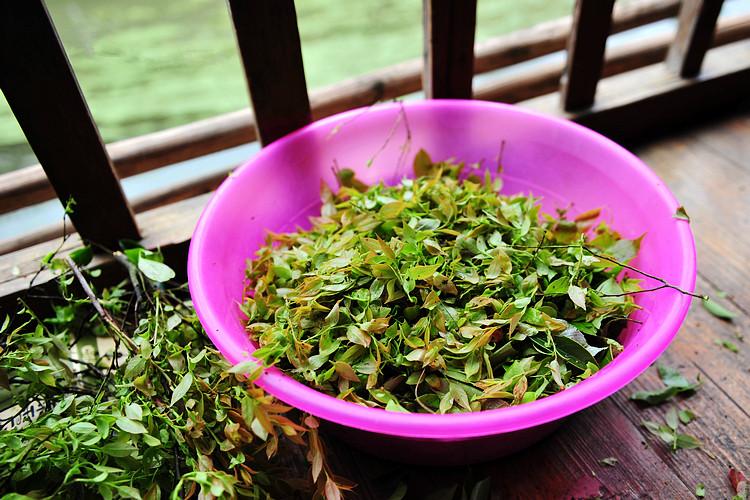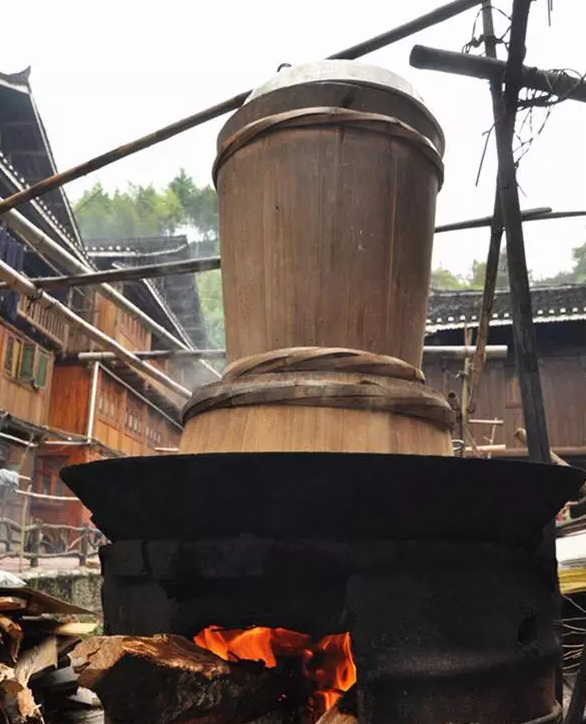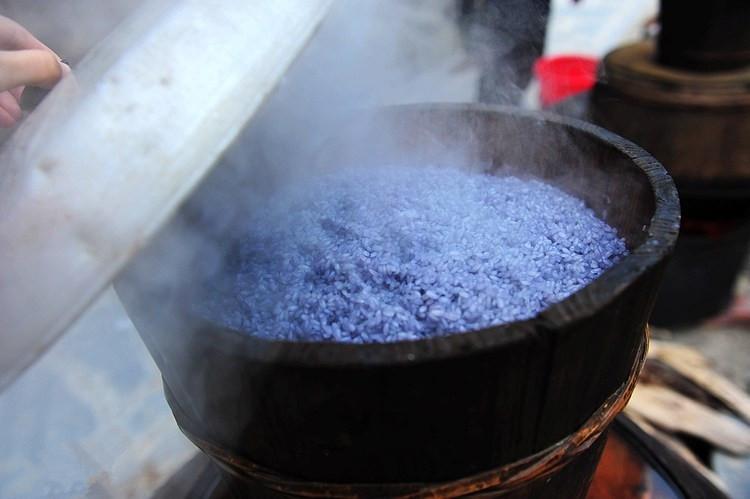 Therefore Grain Rain Festival is also a big day for unmarried men and women. Young men will throw bamboo baskets with presents into young women's houses for 'black rice', meat and wine. Then the man will sing a folk song to get back the basket, yet remain wary of the girl's sneak attack by applying soot with oil on the man's face, named 'Da Hua Lian'. Finally people of all ages including both the locals and travelers join in the 'Da Hua Lian'. It turns to be a Carnival Night!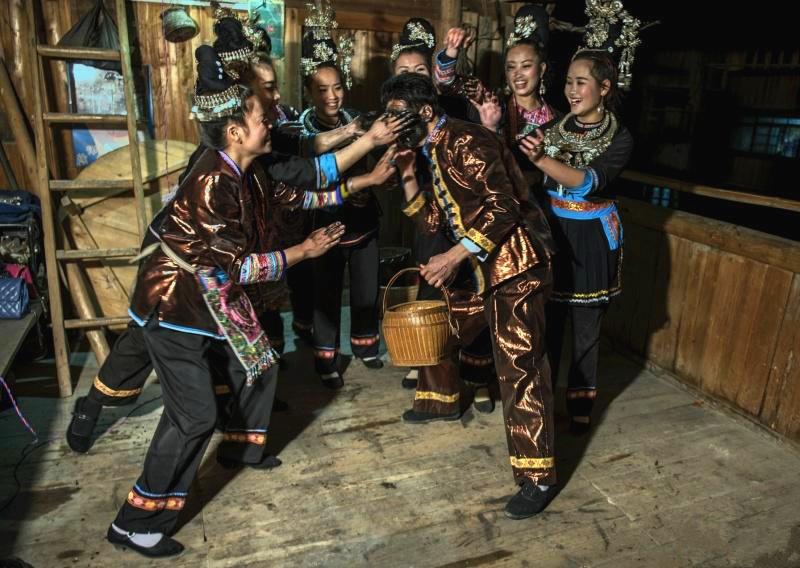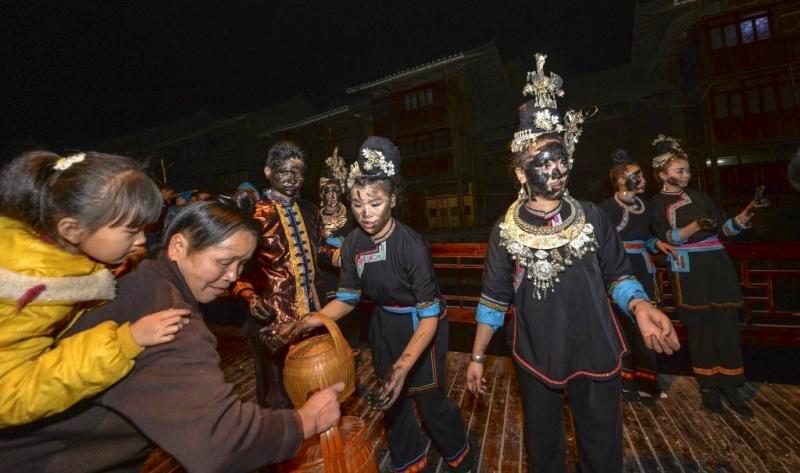 >> If you are planning a minority culture tour to Guizhou and want to take part in Zhaoxing's Grain Rain Festival on April 19, 2016, please contact us for more details.
Leave a Comment