China – a glamorous country can be visited all the year round. Whenever you plan China tours, there is always a charming place that is worth visiting. But generally speaking, spring and autumn are the most proper seasons for traveling to China, due to the neither too hot nor too cold weather. Besides, different seasons in China have different sceneries, and meanwhile, you will have various chances to know colorful local customs and experience ethnic minorities' activities and celebrations.
Visit China in Spring Season
Travel to China in Spring (April to May)
With the coming of spring, almost everything comes back to life. The snow begins to melt, the seeds start to sprout, the trees and grass turn green, the flowers blossom one by one and the swallow flew back from the south... The mother earth is full of vitality again.
It is the best time to visit China for nature lovers and photographers. The temperature is pleasant, changing from cool to warm, with fresh air. The humidity is suitable in most areas of China.
Recommended Scenic Spots & Activities
Sister's Meal Festival of the Miao Ethnic Minority in Guizhou (贵州苗族姊妹节)
--- The most ancient Oriental Valentine's Day
Time Bucket: from Apr. 15 to 17, 2022 (lasts 3 days)
Activities: Dragon-boat Races, Bullfighting, Wooden-drum Dance and so on.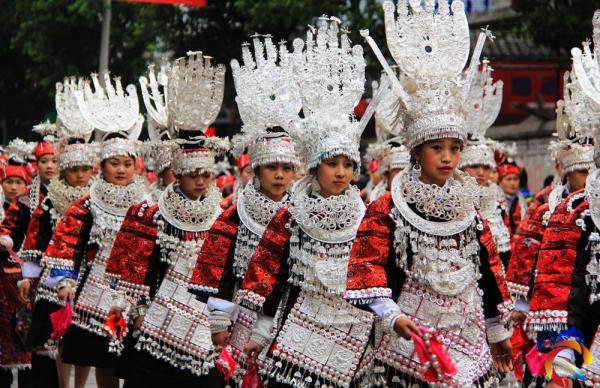 Water-Splashing Festival of the Dai Ethnic Minority in Yunnan (云南傣族泼水节)
Time Bucket: in Mid-June of Dai Calendar, i.e. around 10 days before or after the annual lunar Tomb-Sweeping Day (lasts 3-7 days)
Activities: Dragon-boat Races, the "Bathing the Buddha" Ritual, Peacock Dancing, splashing water onto each other in the streets, etc.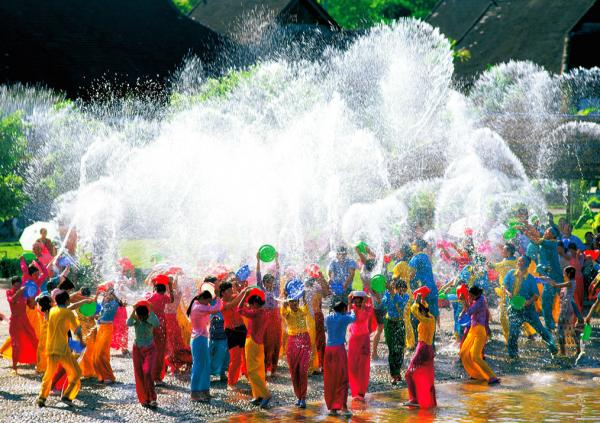 Tiger Leaping Gorge is no doubt a must-see site with magnificent scenery and wonderful hiking choice near Lijiang ancient town.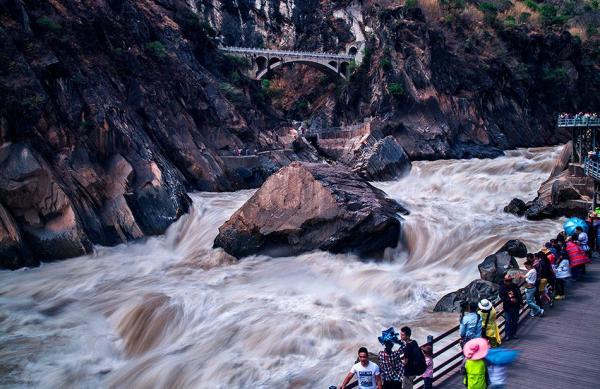 Appreciate the Most Beautiful Sea of Rape Flowers in Wuyuan (欣赏婺源最美的油菜花海)
In spring, Wuyuan's natural beauty reaches its peak, which becomes a perfect place for nature photography lovers. Moreover, Luoping in Yunnan and Qinghai Lake area in Qinghai are also a rape flower paradise.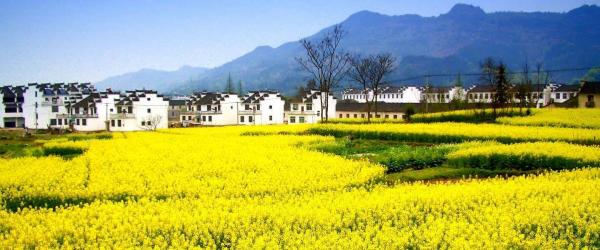 The popular hiking trail is from Ping'an village to Dazhai village. The path will lead you through local Zhuang and Yao village, rice fields and other charming scenery. See the local villagers in minority clothes and accessory, taste local snacks and enjoy an overnight stay at the wooden house...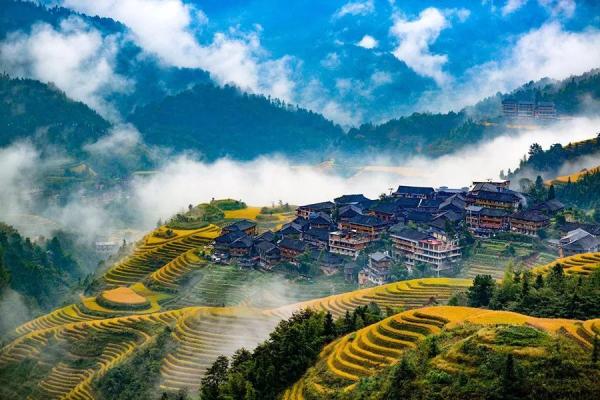 Hike Along the Li River & Enjoy Peach Blossoms in Guilin (漓江徒步 & 桂林赏桃花)
Spring is a very pleasant way to enjoy the breathtaking natural beauty of Guilin. The sceneries along Li River are uncanny workmanship of nature's masterpieces. Besides, the Peach Blossom Festival in Gongcheng, Guilin is definitely a big visual feast!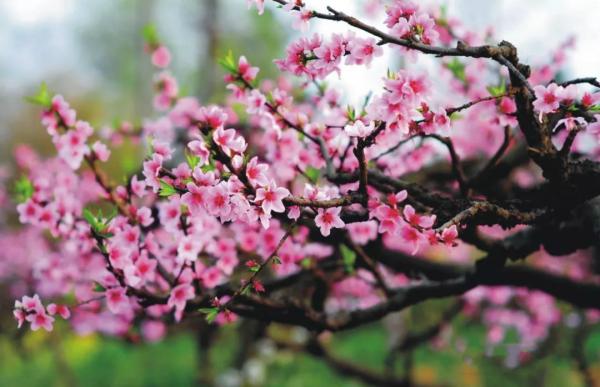 Tips: China has abundant natural resources, and once comes the spring, you can see various kinds of flowers in many areas, beyond the places mentioned above, Beijing is the best place for enjoy Magnolia, Lilac, and the Crabapple Blossoms (北京赏木兰、丁香、海棠花), Plum Blossoms in Nanjing (南京赏梅花), Azalea Forest in Guizhou (贵州百里杜鹃林), Pretty Peonies Galore in Luoyang (洛阳赏牡丹) and so on.
Travel to China in Summer (June to August)
Summer is hot and rainy in most areas of China. Although the weather is not very pleasant, summer is in fact the time with a variety of fabulous natural sceneries, colorful outdoor activities and rich cultural folk customs & festivals. All you have to face is the heat and crowds challenges.
Recommended Scenic Spots & Activities
Winding its way through mountains, rivers, deserts, the Great Wall is a classic spot for hikers and outdoor lovers from home and abroad, which is also suitable for family tour in China. And the different sections have different characteristics:
Jinshanling to Simatai Section - Hiking and Camping Resort
Mutianyu Great Wall - the Most Beautiful Section of Great Wall
Badaling to Juyongguan Section - the Most Popular and Easily Accessible Part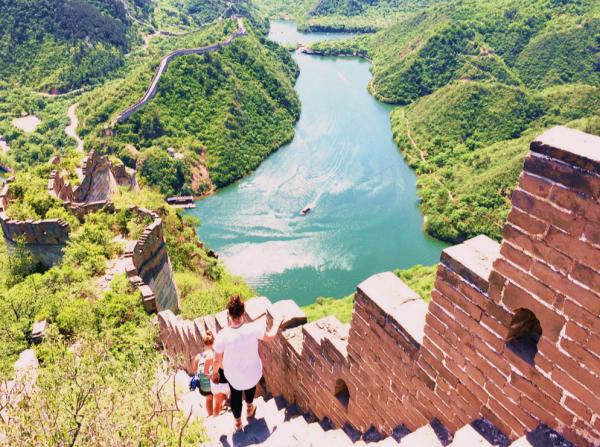 City Sightseeing in China (中国城市观光)
Because of the five thousand years of history and multi-ethnic prosperity in vast territory, each city in China has its own characteristics. Sightseeing in different cities, you will have different experiences, and that is the best way to gain more in-depth knowledge of Chinese landscape and culture.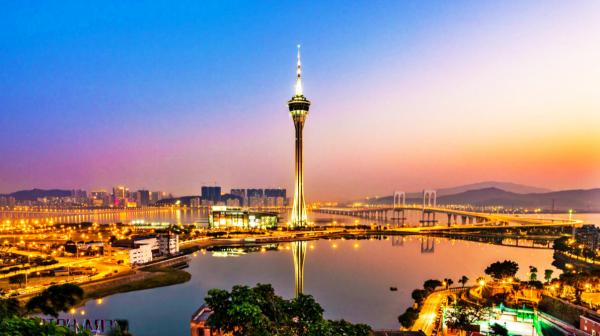 Mountain or Plateau Hiking (高山/高原徒步)
Summer is suitable for go hiking, and if you want to have an extraordinary hiking experience, I would like to recommend some places like Zhangjiajie - a Surreal World, Tibet - a Pure and Mysterious Land, Yunnan – Have a Comfortable Temperature in Summer, Guilin - a City in Karst Mountains, Guizhou – a Unique Place of Coolness, Mount Emei - a Heavenly Place of Buddhism Culture, and Mt. Tai, Mt. Wutai, etc. The unique geomorphologies of these places mean characteristic natural views, and the different regional cultural features offer different special experiences.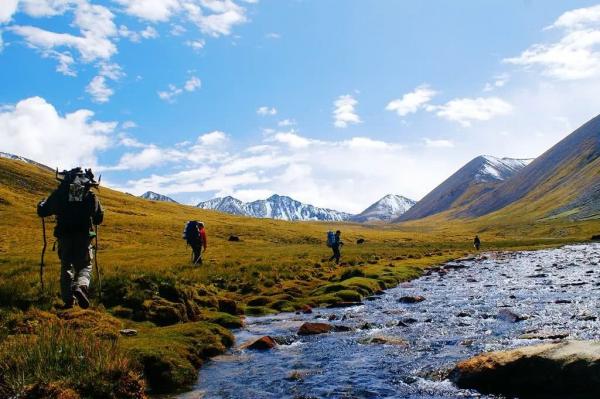 This is a 2000 years old ancient trade route linking China with Europe. As the West met the East, numerous historical and cultural relics are telling us of their old glorious civilizations. And today, the Silk Road, which owns a total length of more than 7,000 km of which over 4000 km are in China, has become a popular travel route. There're 3 main routes:
The north route runs from Loulan - Hami - Turpan - Urumqi - Yining - Yili -- west to coast of the Caspian Sea.
The middle route runs from Loulan -- Kuqa -- Aksu -- Kashgar -- west to Iran and to Rome along the coast of Mediterranean Sea.
The south route runs from Loulan - Qiemo - Yutian - Shache -- south to India and Southeast to the direction of Afghan.
The main sites along the route include Dunhuang Mogao Grotto in Gansu, Lake of Heaven, Tianshan Mountain, and Grape Valley & Flaming Mountain in Turpan and so on.
Besides, you can have a chance to meet local people and taste local food along the way. What a wonderful trip!

Experience Colorful Minority Festivals & Activities (体验多彩多姿的少数民族节日活动)
Exciting and Lively Mongolian Nadam Fair - a traditional Mongolian harvest festival with a history of more than 800 years. It is annually held in Mongolian ethnic groups between July and August lasting for 5-7 days, and the one in Xilingol League is the most typical and famous of its kind.
Dragon Boat Festival – held on May 5 of Chinese lunar calendar (around mid-June). It is one of Chinese traditional festivals. People customarily eat rice dumplings and hold dragon boat race.
Saga Dawa Festival - celebrated on the fifteenth day of the fourth month of the Tibetan calendar. And the main activities include going to temples and praying, lighting plenty of butter lamps and honoring the whole life of Shakyamuni Buddha.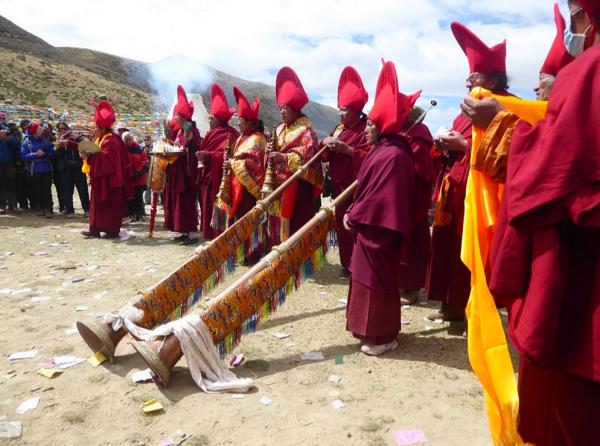 Torch Festival in Kunming, Sichuan, Xichang – held between the 24th to the 26th of the sixth lunar month. It is a shared traditional festival of the Yi, Naxi and Bai peoples in southwestern China.
Travel to China in Autumn (September to October)
Autumn is a very charming season. During this period, China is in the best weather conditions with less rain, cozy temperature and more clear days. Many people love to choose autumn as their perfect travel time. Furthermore, it is a harvest season. The fall hues and various fresh local fruits will enhance your China trip.
Recommended Scenic Spots & Activities
Excursion to Avatar Hallelujah Mountain in Wulingyuan area of Zhangjiajie (张家界武陵源"阿凡达哈利路亚山"之旅)
Autumn offers an excellent time of year for hiking and exploring the dramatic landscape, towering peaks and breathtaking views in Zhangjiajie tour. Especially in the Wulingyuan area of Zhangjiajie, where has been praised as one of the most beautiful places in China, you will encounter many rare plants and animals in this area.
Romantic Sanya Trip (浪漫三亚之旅)
Sanya, on the Southern coast of Hainan, is the exotic paradise with sandy white beaches, blue sky, lush jungle, swaying palm trees, clear water, spa & resort, hot springs, seafood and minorities. Crescent-shaped Dadonghai beach and Yalong Bay are the most popular beaches in China. And it is a great enjoyment to locals' dancing along the beach at night.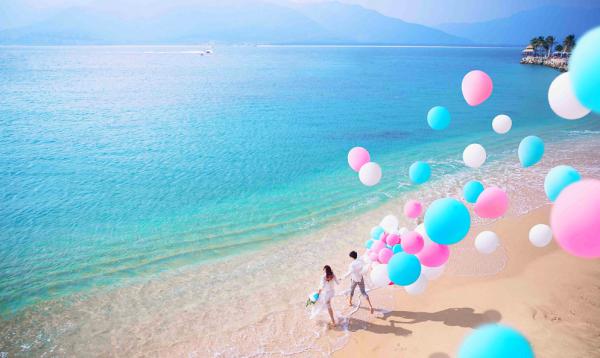 "The Everest Desert", Badain Jaran features the highest sand peak in the world. It is surprising that with less than 40 millimeters of rain a year, Badain Jaran Desert has as many as 144 lake basins, covering a total area of more than 2300 ha. From mid-September till the end of October, it is the best time to explore towering sand mountains, mysterious singing sand dune, tranquil lakes, wetlands and uncover the unique charming landscape of Badain Jaran.
Bamboo Rafting at Nine-bend River of Wuyi Mountain (武夷山九曲溪竹筏漂流)
The Nine-bend River, tucked away in the mountain ranges, is reputed as the soul of Wuyi Mountain. An experience of bamboo rafting at Nine-bend River is undoubtedly the most wonderful part and a major draw for a Wuyi Mountain tour that you should not miss! And don't forget to taste the most authentic Da Hong Pao tea.
Picturesque Yellow Mountain Exploration (黄山揽胜)
Yellow Mountain features in oddly-shaped pine trees, sea of clouds, peculiar-looking rocks, waterfalls and hot springs. And the most popular thing to do is to stay one night on the peaks to view the sunrise. It is definitely a paradise for photographers.
Guilin Leisure Trip (桂林休闲之旅)
Longji Terraced Fields - golden undulating rice paddies. As the autumn breeze blows, the whole fields look like a vast golden sea, the rice is rolling and rolling, what a happy harvest scene! The air is filled with pure rice fragrance.
Yangshuo Countryside — enjoy some family leisurely time. Cycling leisurely on country roads, you will have a great opportunity not only to get closer to nature, but also to know more about the real life in South China's countryside.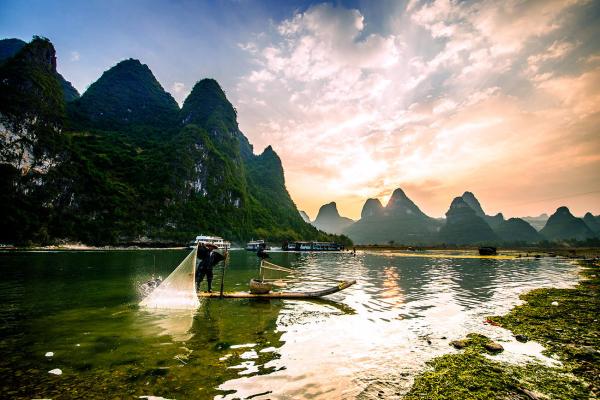 Jiuzhaigou Valley – A True Gem of Nature (自然瑰宝-九寨沟之旅)
Jiuzhaigou Valley is highly praised as a dreamlike paradise of snow-capped mountains, emerald lakes, rushing waterfalls, thick vegetation, and rare animals. While in autumn, it shows its charm with vivid colors reflecting on clear water and multi-level waterfalls. The beauty is so breathtaking, and usually beyond the expectation of all the visitors.
Giant Panda Intimate Touch – Working as a Volunteer at Panda Base (与成都大熊猫亲密接触)
Situated in southwestern China, Sichuan Province is renowned for being home to giant pandas, and 80% of the world's giant pandas are living here. Chengdu Panda Breeding and Research Center, Dujiangyan Panda Base and Bifengxia Panda Base (a new base relocated from world-famous Wolong) offer perfect opportunities for those who are willing to accept the volunteer program and get intimate touch with giant pandas.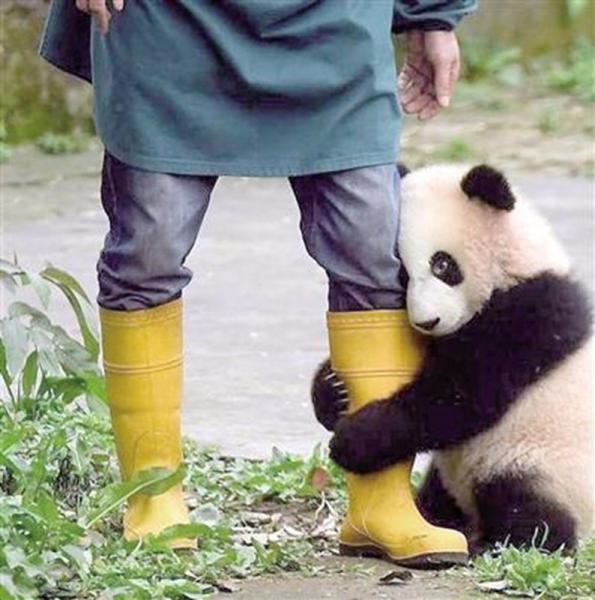 Winter is low travel season in China. The weather is cold in most areas. In northern China, the temperature is usually below zero. If you can't handle the chill, you can choose south China to travel, like Hong Kong, Macau, Hainan, Guangdong and southern Yunnan, where are relatively mild. But, the northern land of China like Harbin, Beijing, Pingyao, and Mt. Emei are gorgeous under a blanket of snow.
Although it is cold when travel to China in winter, it has other benefits, for example, you can avoid crowds, save some money on flights, hotels and entrance tickets.
Recommended Scenic Spots & Activities
Harbin is a perfect destination for winter tour. The annual Harbin Ice & Snow Festival kicks off in early January each year. During the festival, a full range of fantastic winter activities will be held, including ice sculpture competitions, ice lantern craftworks exhibition, ice rock climbing, ice golfing, ice maze, skiing, etc. Besides, right here you also have the chance to see the Siberian tigers in the semi wildness, experience the traditional local lifestyle and see the gorgeous landscape of pristine snow at Xuexiang.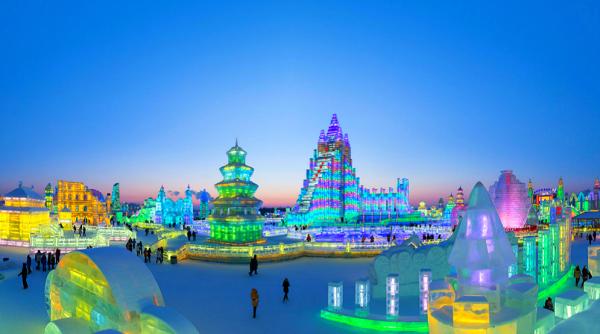 In addition to ice-skating on the frozen lakes in Beijing's parks, the Great Wall Climbing and winter landscape viewing are very enjoyable. You can perfectly avoid the crowds and enjoy the magnificent scenery in peace.
There're a variety of temple fairs held in Beijing during the period of Chinese Lunar New Year (Spring Festival) usually from late January to early February, which is the best time of a year to experience Chinese traditional culture. The popular temple fairs include Changdian Temple Fair, Ditan Park Temple Fair, White Cloud Taoist Temple Fair, Longtanhu Temple Fair, etc.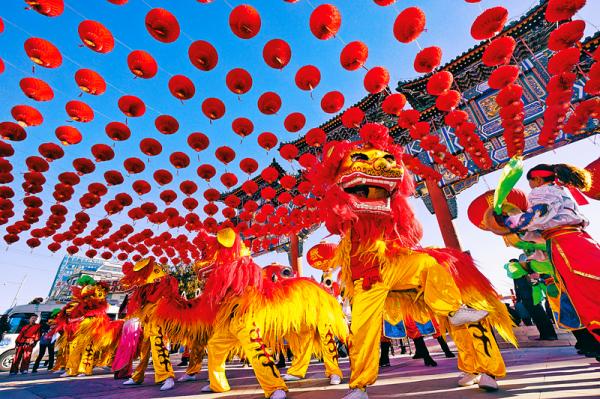 Unique experience of traditional lifestyle of North China in Pingyao (中国北方传统生活方式体验之旅——平遥)
First built in the 14th century, Pingyao is a small town in central Shanxi Province. Being an exceptionally well-preserved example of a traditional Han Chinese city, Pingyao keeps it all. From the temples of varying size to the early banks of China, from the unique national handicrafts and arts to old-fashioned stores. Rambling on its old streets and lanes, you can find what it had in the old days. Especially during the Chinese Spring Festival, many folk performances and elements of art will be displayed in the streets, which will let you explore more deep knowledge of traditional Chinese culture and lifestyle here.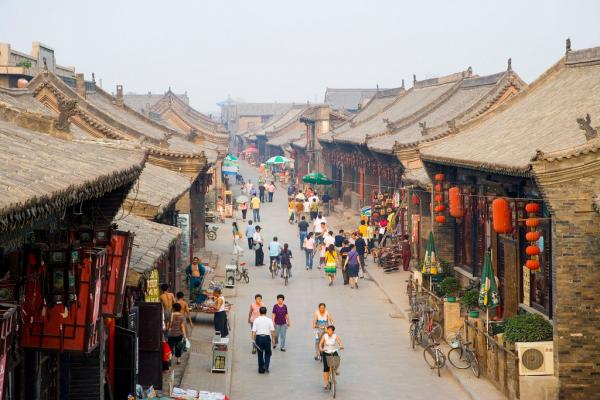 Mt. Emei & Yellow Mountain Hiking Tour – A Gorgeous Winter Paradise (峨眉 & 黄山——冬日天堂)
In winter, the whole mountains become a silver world. The snow blankets all the sweeping cliffs, high reaching peaks, odd-shaped towering old trees, ancient temples. Maybe after a hard winter freeze, the waterfalls in the mountain become slick, crystalline "icefall". If you want to view this marvelous snowy landscapes and breathtaking scenery, then Mt. Emei in Sichuan and Yellow Mountain in Anhui are your perfect choices.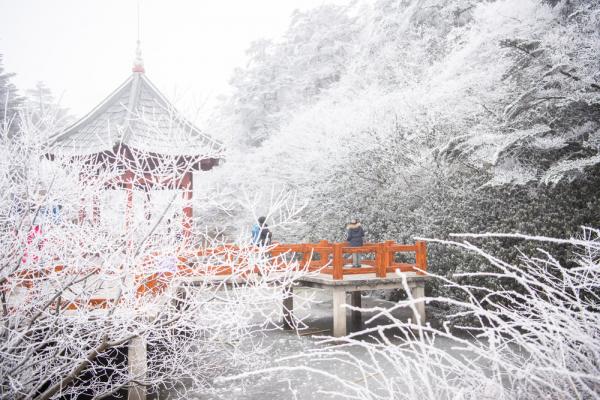 Warm Winter & World-class Celebrations – Hong Kong (香港暖冬之旅)
Winter in Hong Kong is comparatively mild, even warm, which makes it a perfect place for a winter trip. Besides, on the first day of the first lunar month (usually in January or February), the unique and one of the most attractive festivals throughout the world - Hong Kong New Year Festival begins!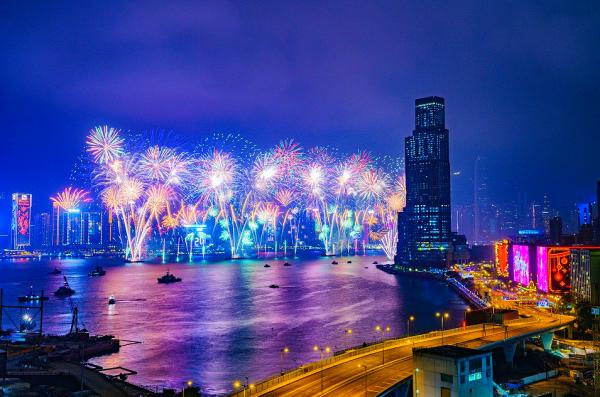 Ranked as one of the world's best events, the International Chinese New Year Night Parade is launched on the first day of the festival. Floats and world-class performing groups from home and abroad turn Tsim Sha Tsui into a giant happy harbor – just matched with glittering decorated skyscrapers. And on these days, tens of thousands people who line the sides of Victoria Harbor waiting to watch an ancient Chinese celebrations – the heart-stopping pyrotechnic show, with exploding zodiac creatures, auspicious numbers, playful smiley faces or other interesting features, exploding in the vast dark sky.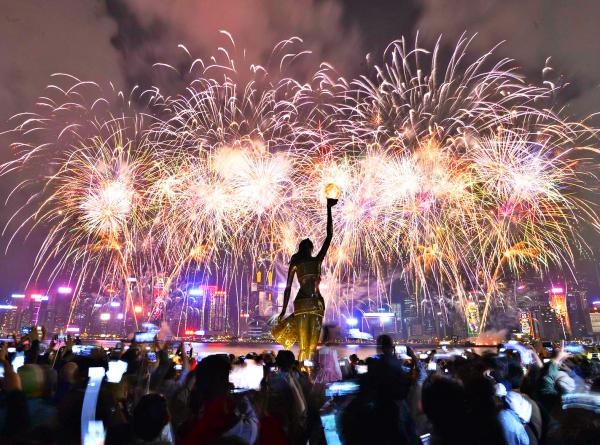 Tips: If you'd like to pay more attention to ethnic Chinese New Year Celebrations, I highly recommend you to travel to Guizhou – the Miao & Dong minority peoples will hold their own traditional celebrations to embrace the New Year. Colorful minority costumes, various folk performances and other interesting minority activities can be seen during January or February.
Of course, each season in China has its own characteristics, so no matter when you visit China, you will get completely new experiences, which is absolutely a worthwhile trip.