Shanghai, known as the Oriental Paris, is one of the most visited metropolises in the world. It's also the biggest and richest city in China, with a blend of both eastern and western cultures, as well as traditional and modern cultures. This cosmopolitan melting pot may not have imperial palaces like Beijing or lovely pandas like Chengdu, but it's definitely worth visiting.
Take a Shanghai tour package with Easy Tour China, and our local guide will show you the authentic Shanghai. You can walk along the Bund, with its shiny skyscrapers across the river, explore the traditional Yu Garden, feel the vibrant nightlife of Shanghai, or enjoy a tranquil getaway trip to one of the many water towns. Your Shanghai tour can be extended to include Hangzhou, the Yellow Mountain, Xiamen, and other destinations. Just tell us your requirements, and our travel specialists will help customize an itinerary to match your demands.
Best Private Shanghai Tours
Easy Tour China offers personalized guided tours of Shanghai and its surrounding areas. We provide a range of options, from the most popular Shanghai itineraries that include the classic attractions, to tours that allow you to interact with local people or tours specifically designed for families with kids. You can customize any of our Shanghai tours to suit your interests and preferred pace.
Weekend Getaways and Short Tours from Shanghai
You can use some fresh air and escape the hustle and bustle of Shanghai. Find the best weekend trips and short tours from Shanghai to nearby cities, water towns, and must-see destinations, such as Suzhou, Hangzhou, the Yellow Mountain, and Xiamen's Gulangyu Island, etc.
China Tours from Shanghai
Shanghai is one of the most globally connected cities, linking the world with over 300 airlines at home and abroad. Shanghai serves as a major transportation hub with lots of national flights and bullet trains connecting to major cities in China. This makes Shanghai a convenient starting point for your tour across China. Here are our five most popular China tour packages for you to start your China tour from Shanghai.
Popular China Tours including Shanghai
The following tours are four of our top-rated private China tour packages including Shanghai, handpicked for their popularity, unique experience, and favorable reviews. These tours are provided as inspiration. Tell us your favorite destinations and our 1-on-1 China travel expert will help customize any itinerary to suit your pace and preference.
What Our Customers Say?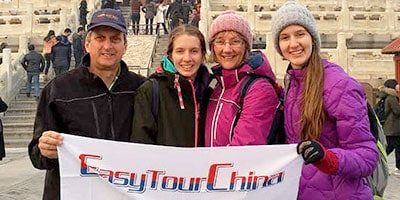 Our trip to China was fantastic, enjoyable and enthralling. Our China experience was much more than we expected. Thanks to Charlie every aspect of our holiday exceeded our expectations. Every component of the trip worked perfectly, all guides were helpful, informative and a pleasure to be with. All were always punctual and respectful. All drivers were on time and safe drivers.

- Judith, Austrlia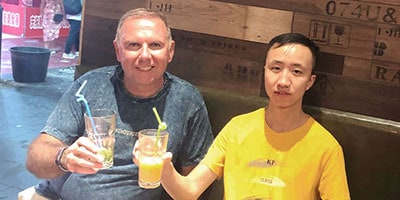 I have just completed an 11 day tour of Shanghai, Guilin, Xian and Beijing all booked and organised by Easy Tour China. Jackie at Easy Tours China did all my bookings and made all the arrangements Jackie was fantastic throughout the whole process, making sure I was happy with the arrangements checking with me reach day to see if I enjoyed each your and if I needed any assistance.

- Mr. Bernard, Ireland
Shanghai Tours FAQs
1. When is the Best Time of Year to Visit Shanghai?
You can visit Shanghai all year round; however, the best season to visit Shanghai is during autumn, from September to November. During these months, temperatures in Shanghai are comfortable, and rainfall will be infrequent. Find out more information about Shanghai weather by month and get packing tips.
2. What are the Best Things to Do in Shanghai?
The top attractions to visit and things to do in Shanghai include:
3. What are some tourist destinations or attractions near Shanghai?
With a highly developed transportation system, it is very easy for you to extend your Shanghai tour to many other popular tourist destinations close to Shanghai, such as Hangzhou, Suzhou, Nanjing, Zhouzhuang, Wuzhen, and Yellow Mountain. It's worth adding some destinations to your Shanghai tour if you have enough time.
4. Can I have a Shanghai Layover Tour?
Probably. Shanghai applies to a 144-hour visa-free transit policy and a 15-day visa-free policy for cruise groups. Feel free to contact us for more details about these policies and to find out if you can benefit from them.
The 144-hour visa-free transit policy allows citizens from 53 countries and regions to have a short stopover in China while traveling to a third country. It applies to several ports in Shanghai, including Shanghai Pudong International Airport, Shanghai Hongqiao International Airport, Shanghai Railway Station, Shanghai Port International Cruise Terminal, and Shanghai Wusongkou International Cruise Terminal.
The 15-day visa-free policy allows tour groups who arrive in Shanghai by cruise at the Shanghai Port International Passenger Terminal or Wusongkou International Cruise Terminal to visit Shanghai and other coastal municipalities and provinces in China.
Can't Find What You're Looking for? Customize Your Shanghai Tour