Chinese Food
Explore Cuisine, Flavors, Culture, and Rich Traditions
One of the best things about China is Chinese food and its food culture. For a fact, the country has a surprisingly rich and unique taste when it comes to food.
Chinese food is all about a perfect combination of good looks, pleasant smell and good taste. And the food is seen everywhere and served at all times of the day, from very early morning to very late night.
Stimulate your palate with various kinds of Chinese delights, be it traditional homemade dishes, weird street food or the delicacies that are served in the high-end Michelin-starred restaurants. China also never misses a chance to astound international foodies with unforgettable gastronomic scenes in the restaurants, neighborhoods, streets, and homes.
Curious to know more about Chinese food, its No.1 best food, vegan cuisine, and what makes it world-famous? This is the right place for you.
Chinese Food Culture & History
Chinese food culture has been shaped by history, TCM, folk art, cuisines of different regions, a series of eating customs, and even Chinese philosophy. Have a general idea about Chinese cuisine and the dining etiquette is a must to explore its food culture.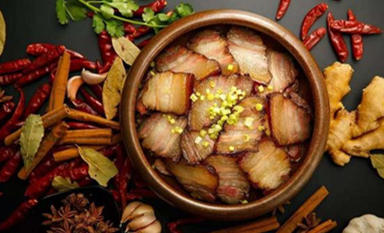 Know key ingredients, local cuisine, imperial dishes, and dishes of ethnic minorities.

Lu Cuisine, Chuan Cuisine, Canton Chinese food, Hunan Chinese food...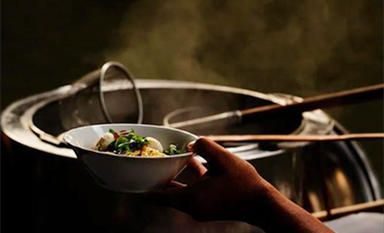 Uncover the secrets of Chinese food, and the connection with Chinese culture.

Best Advice to Dine in China

What is it, how does it happen, and what to do?
Chinese wine and its wine culture has evolved over time and has a history of over 4000 years. Explore Chinese wine traditions, legends, categories and learn the etiquette of Chinese wine -- how to drink wine in China while doing a wine tasting tour in the country.
China is proud of its culinary contributions to the world–and it should be. Chinese food is undeniably iconic. Whether you relish appetizing spicy dishes or delicate dim sum, Chinese cuisine has something really yummy for you. Eat like a local in China, you should not miss rice, dumplings, noodles, all kinds of traditional food for festivals.
Top Places & Restaurants in China for Chinese Food
That said, Chinese cuisine is surprisingly diverse. But what are the most famous gastronomic cities? What are the featured food and snacks in each city? What are the top restaurants in China? And where to taste the authentic Chinese food?
Right here, we will offer you some basic ideas of where to taste the local specialties in China - the top 10 food cities in China. Get a quick glimpse of those destinations for foodies, and you will find that there is so much to satisfy your appetite while traveling across the amazing land.
We have a list of 8 "hottest" places - the spicy food regions in China, such as Sichuan, Guizhou, Hunan, Yunnan... with tens of most popular spicy dishes! For your gourmet tour to China, make sure you visit some of these places and try some of China's spiciest foods!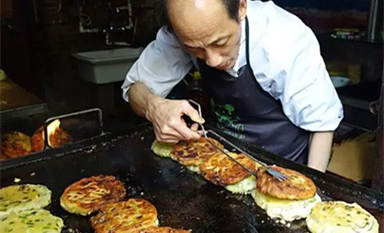 Right here we choose some of the most outstanding Chinese food restaurants to taste best Chinese cuisine and the authentic flavors, as well as some top Western restaurants in Beijing, Shanghai, Xian, Guangzhou, Chengdu... for your reference. Wish you a yummy Chinese food tour!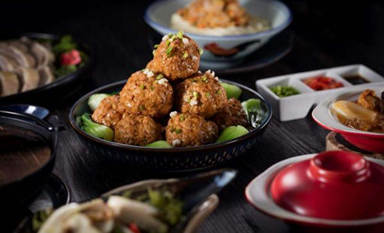 Huai'an – the Fifth UNESCO Creative City of Gastronomy in China
The cultural city Huai'an in Jiangsu Province was selected by UNESCO as the "Global Creative City Network-Food Capital" in 2021, the fifth selected city in China after Chengdu, Shunde, Macau and Yangzhou. Enjoy a taste of Huai'an, and the many popular local food and dishes Huaiyang Cuisine.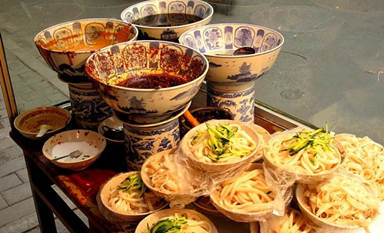 More Gastronomy Cities, More Chinese food...
A China tour spent in each city or town is an endless feast. But to create an ultimate foodie tour through China for authentic experiences to get a deep insight into China's cuisine, food culture, and better know its real life, travelers are encouraged to learn to cook the regional food in different places.
Taste Authentic Chinese Food with China Food Tours
These experiences are the best of food tours in China: you'll see and eat the best foods that the gastronomy cities has to offer. Walk through back streets, hawker centers, neighbourhood for street foods, and also get to the skyscrapers and luxury hotels for fancy dinner.