Our China escorted tours from UK take you to explore the heart and soul of China and discover the incredible wonders of Far East.
China has one of the world's oldest civilizations with a recorded history dating back over 5,000 years ago. Its most famous national treasures are almost as old. The Great Wall was first built in the 7th century BC, the Terracotta Army was buried in 210BC, and the Forbidden City, a World Heritage Site and the largest collection of preserved ancient wooden structures in the world, is the perfect place to trace China's powerful dynasties and turbulent history. In recent years, China has been modernizing at breakneck speed, yet still retains its traditions, which is quite similar like UK. For British travelers who wish to explore this ancient and modern, traditional and dynamic country, we will customize your own China package tour from UK.
Where to go - recommended destinations for British travelers:
For those who are interested in Chinese culture and history, visit

Beijing

,

Xian

and

Pingyao

for ancient marvels and traditional Chinese culture, art and customs.

Shanghai

and the nearby

Suzhou

and

Hangzhou

are also recommended for you to experience the old and new China.
Or travel further afield to

Guizhou

to experience mysterious minority and tribal culture and art.
Many of our UK clients also have a big interest in

the Silk Road

, where there are exotic cities, cultural sites and natural scenery very different from those of UK. Discover yourself the wild desert, glaciers and amazing Zhangye Rainbow Mountain of Danxia landscape.
If your interest lies in the natural wonder, travel to

Guilin

,

Zhangjiajie

,

Huangshan

,

Yunnan

,

Sichuan

and

Tibet

, or cruise

Yangtze River

to uncover the diversity and splendor of China landscape.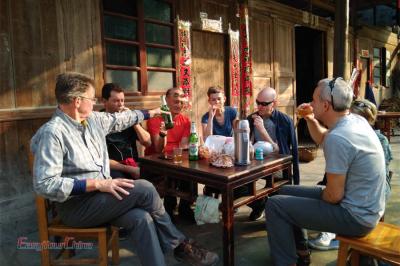 Top things to do & real life experiences on your China holiday from UK:
Hike the wild and authentic Great Wall of China from 1 day to 5 days.
Become an honorary panda keeper and enjoy the Chinese-style afternoon tea in Chengdu.
Hunt thousands of cultural treasure at Forbidden City - can't be missed for both 1st timers and repeated visitors.
Face to face with the great Terracotta Army.
Get into Shanghai Tower, the highest building in China, to view the futuristic China - fun for family with kids.
Cruise Li River, hike/bike through the karst peaks of Yangshuo.
Enjoy authentic food holiday to China from UK, and cook with your local host at his/her home.
Experience real local life at small villages and picturesque countryside. Wander the local wet market, witness people's farm works, and discover traditional handicraft shops.
Comfortable/luxury boutique hotels for your trip to China
We highly recommend boutique hotels for UK travelers. The properties are sometimes converted from historical mansions and courtyards, with artistic décor that blends with traditional Chinese art and design. We hand pick the boutique hotels for you in each destination, some are located in hutongs so that you can better experience local life and culture; some are located in the countryside with great views, more private, intimate experience and access to some interesting outdoor activities.
Check best boutique hotels for British visitors:
In Beijing: Shadow Art Boutique Hotel, Shichahai Sandalwood Boutique Hotel, Brick Yard Mutianyu
In Shanghai: Les Suites Orient Bund Shanghai, Fairmont Peace Hotel, Banyan Tree on the Bund
In Guilin: Aroma Tea House Guilin, Longji LI'an Lodge, Sanjiang Lost World Inn, Guilinyi Royal Palace
In Yangshuo: Secret Garden, Mountain Retreat, Alila Yangshuo
In Chengdu: The Temple House, Buddha Zen Hotel, Diaoyutai Boutique Hotel
In Hangzhou: Tea Boutique Hotel, Anman Fayun
In Huangshan: Pig's Inn Bishan, Zhang Mansion Hongcun
In Lijiang: Anyu Hotel, Arro Khampa Qingyun Manor, The Bivou Lijiang
In Lhasa: House of Shambhala, Songtsam Choskyi Linka Lhasa
Best China Tours from UK for First Timers
Escorted China Adventures for UK Travelers
Suggested China Asia Tours from UK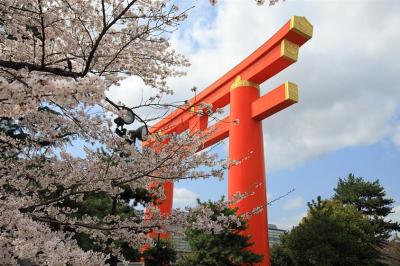 Destinations:
Beijing - Xi'an - Chengdu - Chongqing - Yangtze Cruise - Shanghai - Tokyo - Nikko - Tokyo - Hakone - Kyoto - Nara - Osaka
Visit Japan and China from UK on an all-sided holiday. Discover highlight attractions including the Great Wall of China, Forbidden City, Terracotta Warriors and Horses, cruise Yangtze River, meet giant panda, relax at Otemachi and Ginza, Oedo Onsen Monogatari, and search for peace and spiritual nature before Japan's many ancient shrines and temples.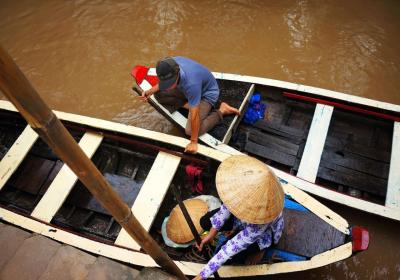 Destinations:
Ho Chi Minh - Mekong Delta - Hue - Danang - Halong Bay – Hoian
Travel across Vietnam from vibrant cities to ancient capital and captivating coast, taking the iconic highlights and meeting many friendly local people. Our best guides will introduce to you the rich dynasties and emperors of Vietnam, and the traditional Vietnamese culture. Enjoy yourself biking to the fishing village and Sail scenic Halong Bay.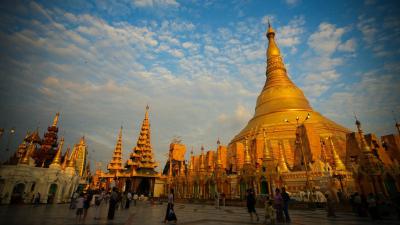 Destinations:
Yangon - Bagan - Mandalay - Amarapura - Mingun - Sagaing - Heho - Pindaya - Inle Lake - Yangon
The mystic, isolated, and somehow closed Myanmar is somewhere to explore another side of the world. Immerse yourself the holiness of this Buddhist country when visiting the iconic ancient ruins, pagodas, temples and royal palaces. Also get exposed to Myanmar's beautiful nature and local artisans' workshops.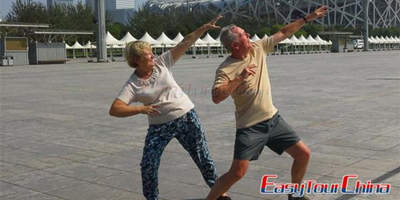 The ETC tour was excellent with good hotels; guides who were knowledgeable and spoke excellent English; and good daily content. Many thanks to you for organising the trip. Please also pass on to the guides concerned our thanks.

- Phil Linley from UK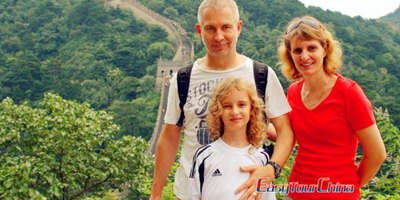 Guides were all very good, knew their business and places they took us well and gave excellent service whilst also being flexible when required. We will definitely make contact in future when we plan another trip and will pass on your details to our friends when we tell them about our trip.

- Johann, Rouxleen & Stephenfrom UK
Practical Tips on Tours to China from UK
China Visa Tips for British Citizens
Where to get a visa for China from UK?

To make your trip to China from UK an easy and pleasant one, you are kindly advised to consult the local Chinese Embassy or Consulates-General first for the tourist visa. They will readily help you go through the necessary procedures. For ordinary British passport holders, you may prepare your passport, all the required documents and proof of your China itinerary including round-trip air ticket booking record and proof of hotel reservation, etc., and apply for Chinese visa at Chinese Visa Application Service Center (CVASC). A Chinese Tourist visa currently costs £151 plus £66 administration fees.

The Chinese Embassy and CVASC in UK:

◎Embassy of the People's Republic of China in UK
Tel:020-77767888
Fax:020-77106001
E-mail: ukcentre@visaforchina.org
Website: www.chinese-embassy.org.uk
Address: 31 Portland Place,London,W1B 1QD,London,W1B 1QD
Office Hours: 9:00am-12:00 noon (Monday-Friday, Except British and Chinese holidays)

◎Chinese Visa Application Service Centre in London
Tel:+44(0)20 7776 7888
Fax:+44(0)20 7710 6001
Office Address: 12 Old Jewry, London, EC2R 8DU
E-mail: ukcentre@visaforchina.org
Website: http://bio.visaforchina.org/LON2_EN/

Business Hours
Office Hours: every Tuesday and Thursday
Application Submission and payment: 10a.m - 13p.m
Collection: 12p.m - 14 p.m
The Centre is closed on Saturdays and Sundays.

◎Chinese Visa Application Service Centre in Manchester

Call: 01612369619
Fax: 01612445883
E-mail: manchestercentre@visaforchina.org
Website: http://bio.visaforchina.org/MAN2_EN/
Address: Ground Floor, 71 Mosley Street, Manchester, M2 3HR

Business Hours:
Visa application: 9:00-15:00 Payment and collection 9:00-16:00
(Monday-Friday, Except British and Chinese holidays)

◎Chinese Visa Application Service Centre in Edinburgh
Tel:0131 2292519
Fax:0131 2291598
E-mail: edinburghcentre@visaforchina.org
Website: https://bio.visaforchina.org/EDI2_EN/
Address: 2ndFloor, Exchange Tower,19 Canning Street, City of edinburgh, EH3 8EG, UK.

Business hours:
Visa application: 9:00-15:00 Payment and collection 9:00-12:00
(Monday-Friday, Except British and Chinese holidays)
◎Chinese Visa Application Service Centre in Belfast
Tel: 0131 2292519
Fax: 0131 2291598
E-mail: edinburghcentre@visaforchina.org
Website: https://bio.visaforchina.org/BFS2_EN/
Address: Chinese Welfare Association, 1 Stranmillis Embankment, Belfast BT7 1GB

Business hours (closed now): Please check the 'News' on the official website of Chinese Consulate-General in Edinburgh (http://edinburgh.china-consulate.org/chn/ for the reopening information).
Practical Travel Tips for British citizens traveling in China
What about drinks?

A: Local tea is commonly served with meals and there is a variety of soft drinks, local and imported beers and wines available for purchase. Different for that of UK, the tap water is not drinkable, bottled water is inexpensive and readily available. If you like a 'cuppa', you may like to bring along a small supply of tea bags, coffee and milk powder. Most rooms have electric jugs or thermos flasks of boiling water to make hot.

What are the toilet facilities like on China tour?

A: All of our hotels have western style bathrooms and toilets. Obviously in the more remote areas, they may be a little more basic, but clean and simple is common. Whilst sightseeing, toilet facilities at restaurants and local tourist sites can vary and we would recommend that you carry tissues, wet wipes or disinfectant gel with you, "just in case".

What should I pack for my holiday to China from UK?

A: Casual clothing is appropriate at all times although clothes that are too revealing are still frowned upon in all over China. Try to pack lightly as your trip may involve an amount of personal baggage handling as porters are often not available except in larger hotels. For security reasons it is essential that your baggage can be locked whilst during air transportation between cities. At times, you may not be able to check into your hotel room immediately or be able to access your main bags. To ensure your comfort, a change of clothes in your hand luggage to coincide with local weather conditions is always handy. All personal toiletries should be taken with you and small packets of tissues or wet wipes are recommended. A small medical kit containing medication to alleviate common ailments is suggested.

Clothing suggestion for British tourists to China:

The climate and weather of China is different from those of the UK. Check the weather forecast before you go to China.

Spring (Mar – May) with temperature of 50 - 71.6F: Western suits, jackets, sports coats, woolen jackets, long sleeve shirts and travel shoes

Summer (Jun – Aug) with temperature Above 71.6 F: T-shirts, short sleeve shirts, skirts, sandals, caps, rain wear

Autumn (Sep – Nov) with temperature of 50- 71.6 F: Western suits, jackets, sports coats, light woolen sweaters, rain wear and travel shoes

Winter (Dec – Feb) with temperature Below 50 F: Overcoat, thick woolen sweaters, lined coats; In northern China, cap, gloves and cotton-padded shoes are required

What credit cards can I use?

A: At present the Bank of China accepts Master, American Express, Dynasty, Visa, JCB, and Diners Club cards. Travelers may use these cards to draw cash over the exchange counters in China's banks, make purchases or pay bills at large department stores, restaurants and hotels in more than 100 major cities in China. A surcharge of 2% is always charged for card transactions.

Where can UK travelers get consular assistance when touring in China?

A: In China, the British citizens can obtain consular assistance from the:

◎The Consular Section of the British Embassy Beijing

Address: 21st Floor North Tower, Kerry Centre, No.1 Guanghua Road, Chaoyang District, Beijing
100020
Telephone:+86 (0) 10 8529 6600
Fax:+86 (0) 10 8529 6081
Out of Hours: (+86) (0) 10 5192 4000
Email: consular.beijing@fco.gov.uk
Website: www.gov.uk/contact-consulate-beijing

Counter services:
Monday-Thursday: 9.00-12.00 / 13.00-15.00
Friday: 9.00-12.00
Telephone enquiries:
Monday - Friday: 8.30-12.00 / 13.00-16.00

◎The Consular Section of the British Consulate-General Shanghai

Address: 1702, British Centre, Garden Square, 968 West Beijing Road, Shanghai
200041, China
Telephone+86 (0) 21 3279 2000
Fax+86 (0) 21 3279 2009
Website: www.gov.uk/contact-consulate-shanghai
Email: consular.shanghai@fco.gov.uk

Counter services:
Monday, Wednesday, Thursday: 9.00-12.00 / 14.00-16.00
Tuesday, Friday: 9.00-12.00
Telephone enquiries:
Monday-Friday: 9.00-16.00

◎The Consular Section of the British Consulate-General Guangzhou

Address: British Consulate General in Guangzhou, China - 22/F Guangzhou International Finance Centre - 5 Zhujiang Road West - Zhujiang New Town - 510623 Guangzhou - China
Phone: (+86) (0) 20 8314 3000
Fax: (+86) (0) 20 8331 2799
Website: http://gov.uk/world/organisations/british-consulate-general-guangzhou
Email: guangzhou.consular@fco.gov.uk

◎British Consulate-General in Hong Kong

Telephone+ (852) 2901 3000
Fax+ (852) 2901 3204
Address: 1 Supreme Court Road, Hong Kong
Email: www.gov.uk/contact-consulate-hong-kong
Website: www.gov.uk/world/hong-kong
P.S.
To note the consular sections operate on a 'by appointment only' system, please call the office in advance prior to showing up, or book an on-line appointment.
◎British Consulate-General Chongqing
Telephone (General enquiries only)+86 (0) 23 6369 1500
Telephone (Consular)+86 (0) 10 8529 6600
Fax (General)+86 (0) 23 6369 1525
Fax (Consular)+86 (0) 10 8529 6081
Address: Suite 2801, Metropolitan Oriental Plaza, 68 Zourong Road, Yu Zhong District
400010 Chongqing
China
Website: www.gov.uk/contact-consulate-chongqing
Opening hours (local time):
Monday to Friday: 9am to 12pm, 1pm to 5pm

Direct Flights from UK to China
There are increasing direct flights to China from United Kingdom. For example, in 2018, the London to Changsha / Xian / Wuhan direct flights, Edinburg-Dublin-Beijing flight began to open. Therefore the gateway city for your vacation to China hasn't always to be Beijing, Shanghai, Guangzhou or Hong Kong. Currently, there are non-stop flights to China from London, Manchester, Edinburg and Dublin.
Departure cities in UK: London, Manchester, Edinburg and Dublin
Arrival cities in China: Beijing, Shanghai, Hong Kong, Guangzhou, Changsha, Xian, Wuhan, Qingdao and Chongqing
Based on feedback from our British guests and our own travel experiences, we've found the following online flight platforms and websites are very helpful for investigating and ticketing airfare, and buy cheap flights from UK to China:
• http://www.flightstochina.org.uk/index.html
• http://www.airchina.co.uk/en/index.html
• http://www.britishairways.com/travel/home/public/en_gb
• http://www.lastminute.com/site/find/World/Asia/China/China--Flight.html
• http://www.cheapflights.co.uk/