Looking for the best vegetarian vacations in China? Easy Tour China has carefully arranged China trips for vegetarians and vegans with acceptable cuisine.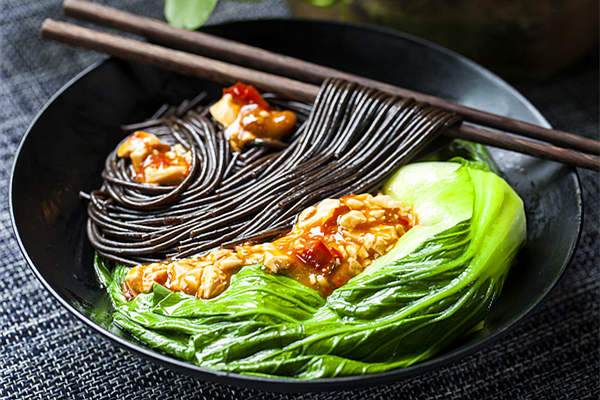 Eating out while traveling as a vegetarian won't tricky; instead, you can enjoy drool-worthy vegan foods, awe-inspiring destinations and incredible cultures.
Previously most Chinese vegetarians are Buddhists & Taoist; but now more and more Chinese people want to keep healthy and fit, which makes the vegetarian food popular in the country. And the vast land offers many fresh vegetables, seasonal fruits, noodles, rice, tofu and varied yummy dishes that are all fine for vegetarians.
On our guided vegetarian tours of China, you don't need to worry about anything which includes eating. There's a whole range of perfect solutions if you'd like to focus on a meat-free trip. We select clean and highly rated vegetarian restaurants at every destination, which serve unique vegetarian delights.
Tailor-made

Despite the listed private vegetarian tours, we can also customize your own unique trip of China based on your interests and budget.

Veggie Restaurants

Enjoy tasty meat-free diet that highlight the distinctive local cuisine and lifestyle, and still pay much attention on dietary nourishment.

Amazing Experience

You're going to experience ancient ruins, historical palaces and streets, beautiful nature, striking urban landscape, local market, everyday new life…

Responsible Travel

We carefully plan the more green vegetarian tours to contribute meaningfully to the local environment, people and animals.
Suggested China Tours for Vegetarian Travelers
Destinations:
Beijing - Shanghai - Suzhou - Shanghai
Highlights:
Eat your way through Beijing, Shanghai & Suzhou, combining sightseeing with vegan food.
Explore the Great Wall & Forbidden City, listen to the legends & stories hidden in the backstreets of hutong.
Continue your vegan travel fun to Suzhou, where the traditional gardens will amaze you.
Destinations:
Beijing - Xi'an - Guilin - Yangshuo - Hangzhou - Suzhou - Shanghai
Highlights:
Explore sustainable Chinese cuisine through the country on this vegetarian vacation.
Admire the Great Wall, Terracotta Warriors and other wonders in Beijing & Xian.
Relax & recharge with vegetarian delicacies in Guilin & Yangshuo, while taking in karst scenery.
Visit world heritages: West Lake & Suzhou classical garden, when experiencing the metropolitan Shanghai.
China Vegetarian Tour Reviews - Vegans Survived in China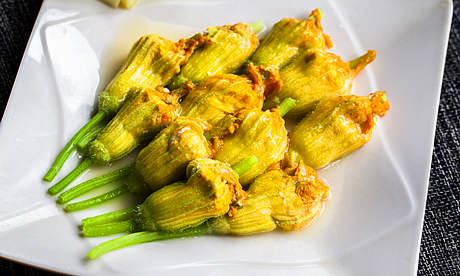 We have enjoyed the tour and my parents are very happy with the tour. We had some issues with the food as we are pure vegetarians and I found difficult find pure vegetarian foods in china but over all we are very much happy with your services provided. We hope visit china again and visit as many as destinations.

- M.K.Chaitanya from Indian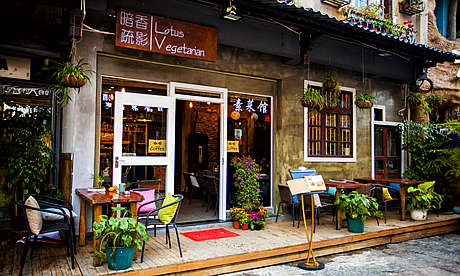 We would highly recommend the amazing guides who helped us get tickets, vegetarian food, find specific places we wanted to visit, and really took great care of us all! Thank you again for all your hard work in organizing such a memorable trip for my family! (We would be happy to write any recommendations for your company in the future)

- Rebecca Duffy from UK
FAQ about Vegetarian Travel in China
What are the most vegetarian-friendly travel destinations in China?

Vegetarian food is now very common and available in most Chinese cities. There is a wide spectrum of choices of vegan and vegetarian restaurants in big cities like Beijing, Shanghai, Hangzhou, Guangzhou and tourist cities like Guilin, Xian and Lhasa. There are great buffets and A-La-carte menu, at varied levels of prices. We can hand-pick for you the best vegetarian restaurants with gourmet treats.

One thing to note is that Chinese vegetarian food has good taste, while some dishes will resemble a type of meat or seafood. Just feel free to try.

Do the hotels in China provide vegetarian breakfast?

You can have vegan breakfast in China. Most four and five-star rated hotels in China provide buffet breakfast, with fruit, salad, porridge, coffee, juice, dim-sum, bread, noodles, etc. that you may enjoy. You are also encouraged to try soybean milk, offered by hotel or sold at the breakfast stalls.

What are the most recommended vegetarian dishes/food in China?

Drinks & street food: soymilk, beancurd jelly (tofu pudding), vegetarian steamed bun, vegetable dumpling, vegetable fried rice, egg and tomato noodles, fruit, nuts, etc.

Classic vegetarian dishes: Mapo tofu, home-style tofu, mushroom dish, sauteed eggplant with beans, eggpant with peppers and potato, crushed cucumber with Garlic, cabbage fried with Chilli, cold side dishes, vegetables, etc.

Can you arrange Buddhist temple restaurant with vegan food?

Yes. There are Buddhist temple restaurants in cities and some remote areas where we can arrange you vegan diet. Besides, you may experience yourself the quiet Buddhist life.

How to say "I don't eat meat/I am a vegetarian/I eat vegetarian food" in Chinese?

● I am a vegetarian. (我吃素。 Wǒ chīsù.)

● I don't eat meat. (我不吃任何肉类。Wǒ bùchī rènhé ròulèi.)

● I don't eat milk, cheese, butter, eggs, honey, or lard.

(我不吃牛奶、奶酪、黄油、鸡蛋、蜂蜜、猪油。Wǒ bùchī niúnǎi, nǎilào, huángyóu, jīdàn, fēngmì, zhūyóu. )

Are vegan foods/meals available on train and flight?

● Bring your own fruit, vegetarian food. There's a dinning cart on Chinese train, sometimes there would be something suitable to eat, but most of time not available.

● Some packaged toufu, biscuits for sale also contain meat flavouring, be careful before buying;

● Reserve vegetarian meals on flight if you book tickets in advance.

● Consider bringing a small jar of peanut butter, crackers, granola bars, and snack mix to help tide you over until you can find some food after you land.
Custom China Tour Inquiry Form