Tours to China from Singapore
Endowed with the diversity of landscape, ethnic group and splendid culture, China is always making a great number of Singaporean tourists curious to its long history and time-honored Chinese civilization. Easy Tour China has designed the best China tour packages for the tourists who are from the Republic of Singapore.
Where to Apply for China Visa?
1. Chinese Embassy does not directly accept ordinary visa application from the applicants. For ordinary Chinese visa application, please proceed to China Visa
Application Service Centre located at 9th Floor, Royal Brothers, 22 Malacca Street.
For enquiry, please visit their website at http://www.visaforchina.com.sg/SGP_EN/ or call 62262358 / 62262439.
For public transportation to China Visa Application Service Centre, you can go by MRT, get off at Raffles Place and exit at A, B or D

For more info about Chinese visa, please visit the website of Chinese Embassy in Singapore:http://www.chinaembassy.org.sg/eng/

2. Most of foreign passports holders can go to Hong Kong for short visit without visa. For details, please visit Hong Kong immigration website at http://www.immd.gov.hk/ehtml/hkvisas_4.htm
For those require visa to Hong Kong, the applicants can either apply visa directly to Hong Kong immigration or apply visa through Chinese Embassy in Singapore.
Flights from Singapore to China
Many flights start for the major China cities from Singapore daily, you can choose your best arrival city to start your China trip: Beijing, Xi'an, Chengdu, Chongqing, Hangzhou, Sanya, Shanghai, Dalian, Daxian, Fuzhou, Guangzhou, Shenyang, Guilin, Changzhou, Guiyang, Haikou, Harbin, Changchun, Changsha, Hefei, Jinan, Kunming, Lanzhou, Lhasa, Lijiang, Nanchang, Nanjing, Nanning, Ningbo, Qingdao, Shantou, Shenzhen, Tianjin, Urumqi, Wuhan, Xiamen, Xining, Yantai, Yiwu, Zhengzhou, Hong Kong, Macao.
The Best Way to Book Air Tickets for Your China Trip
Based on feedback from our Singaporean guests and our own travel experiences, we've found the following websites to be very helpful for investigating and ticketing airfare to and from each of our trips.
http://www.singaporeair.com/SAA-flow.form?execution=e3s1
http://www.airchina.sg/en/index.html
http://www.csair.com/en/index.asp
http://www.farecompare.com/flights/Singapore-SIN/China-CN/citycountry.html

What about drinks?

A: Local tea is commonly served with meals and there is a variety of soft drinks, local and imported beers and wines available for purchase. You should not drink the tap water, bottled water is inexpensive and readily available. If you like a 'cuppa', you may like to bring along a small supply of tea bags, coffee and milk powder. Most rooms have electric jugs or thermos flasks of boiling water to make hot.
What are the toilet facilities like on tour?

A: All of our hotels have western style bathrooms and toilets. Obviously in the more remote areas, they may be a little more basic, but clean and simple is common. Whilst sightseeing, toilet facilities at restaurants and local tourist sites can vary and we would recommend that you carry tissues, wet wipes or disinfectant gel with you, "just in case".
What should I pack?

A: Casual clothing is appropriate at all times although clothes that are too revealing are still frowned upon in all over China. Try to pack lightly as your trip may involve an amount of personal baggage handling as porters are often not available except in larger hotels. For security reasons it is essential that your baggage can be locked whilst during air transportation between cities. At times, you may not be able to check into your hotel room immediately or be able to access your main bags. To ensure your comfort, a change of clothes in your hand luggage to coincide with local weather conditions is always handy. All personal toiletries should be taken with you and small packets of tissues or wet wipes are recommended. A small medical kit containing medication to alleviate common ailments is suggested.
Clothing suggestion:
| | | | |
| --- | --- | --- | --- |
| Season | Month | Temperature ( F) | Suggesting Clothing |
| Spring | Mar - May | 50 - 71.6 | Western suits, jackets, sports coats, woolen jackets, long sleeve shirts and travel shoes |
| Summer | Jun - Aug Above | 71.6 | T-shirts, short sleeve shirts, skirts, sandals, caps, rain wear |
| Autumn | Sep - Nov | 50- 71.6 | Western suits, jackets, sports coats, light woolen sweaters, rain wear and travel shoes |
| Winter | Dec - Feb | Below 50 | Overcoat, thick woolen sweaters, lined coats; In northern China, cap, gloves and cotton-padded shoes are required |
What credit cards can I use?

A: At present the Bank of China accepts Master, American Express, Dynasty, Visa, JCB, and Diners Club cards. Travelers may use these cards to draw cash over the exchange counters in China's banks, make purchases or pay bills at large department stores, restaurants and hotels in more than 100 major cities in China. A surcharge of 2% is always charged for card transactions.
Where can I get consular assistance?
A: In China, the Singaporean tourists can obtain consular assistance from the:
◎Embassy of Singapore in Beijing
Add: 1 Xiushui Bei Lu, Jianguomenwai, Beijing
Tel: 6532 3926, 6532 3143
Fax: 86-(10)6532-9405
Website: http://www.mfa.gov.sg/beijing
◎Consulate of Singapore in Guangzhou
Add: Unit 3318, No. 233, Tianhe North Road, CITIC Plaza, Tianhe District
Tel: 86-20-389-12345
Fax: 86-20-389-12933
◎Consulate of Singapore in Hong Kong
Add: Units 901-2, 9th Floor, Admiralty Centre Tower 1, 18 Harcourt Road
Tel: (852) 2527-2212
Fax: (852) 2861-3595
Website: http://www.mfa.gov.sg/hongkong
◎Consulate of Singapore in Shanghai
Add:No.400 Wulumuqi Zhong Lu
Tel: 86-21-6278-5566
Fax: 6532 2215
Website: http://www.mfa.gov.sg/shanghai

Google Search
Find something useful to you at Easy Tour China website.
I love traveling, and love to share my best experiences with my clients and help them to work out a wonderful trip in this country. Many of my clients have become my good friends now. I am looking forward to being of service to you in the future.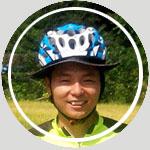 Robert
Travel Specialist