Best China Tours from USA
Your wish to explore China highlights and see the real China on a single trip is to be realized.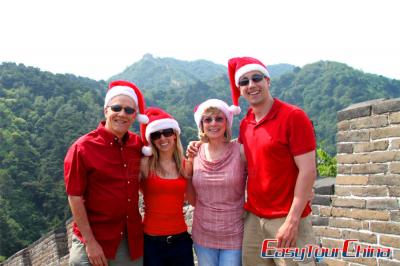 Check out our China tours packages from USA, in which, we incorporate in American most visited destinations: China's Golden Triangle from Beijing, Xi'an to Shanghai, the 3 cities represent different cultures of different historical stages of China, Yangtze River with relaxing and luxury cruise, the beautiful Yellow Mountain & Zhangajijie sandstone mountains & dramatic Guilin Karst peaks, which are UNESCO World Natural Heritages, Tibet, which claims to be "the Third Pole", Hangzhou, the paradise on the earth, and also known as home of the well dragon tea, and Suzhou, China's Venice, is 2,500 years old...
Easy Tour China, a local agency in China with 20+ years of experience to offer private luxury China tours for US customers, is right here at your service and promises you a once-in-a-life-time vacation to China. All of our trips can be customized to meet your personal wishes. Why not create your own trip right now?!
The best time to travel to China
Just like the United States, China is a vast country, where the climate and weather vary in different regions. Generally spring and autumn (April, May, September and October), are the best times to visit China, with average temperature from 10–27°C (50–81°F). Summer is also nice time, especially for family with kids planning a summer vacation to China from USA. However you may expect sudden downpour at a scorcher. If you travel in China in winter, you can meet less tourists, cost less and perhaps participate in some traditional Chinese festivals, like the Spring Festival (Lunar Chinese New Year) celebrated throughout the country, including Guizhou, where the miao, dong and other Chinese minority people have their grand celebrations.
Where to go – recommended destinations to visit in China for USA travelers
Golden Triangle refers to

Beijing

, China's ancient and modern capital city that unveils the county's past and present,

Xian

, one of world's most famous historical cities, and the metropolis of

Shanghai

that offers a glimpse of the futuristic China.
Besides,

Hong Kong

, one of the gateway/departure cities for American to plan a China tour, and

Chengdu

, the hometown of cute pandas, and

Guilin

featuring highlights of South China Karst and the most beautiful countryside, are also popular destinations among American tourists.
To learn more of Chinese culture, American tourists are encouraged to travel to

Suzhou

and

Hangzhou

, for the classical Chinese gardens and cultural ancient water towns. And a trip to

the Silk Road

allows an ultimate history and culture journey.
For active American travelers expecting a dash of adventure on your trip in China, we recommend

Tibet

,

Zhangjiajie

and

Yunnan

, with breathtaking natural scenery and unconventional old towns and villages to discover.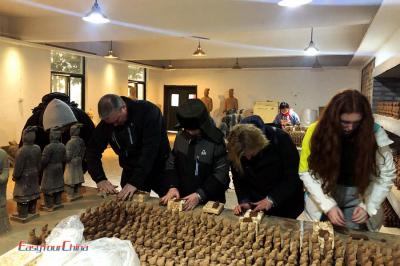 Real life experience and top thing to do on your China tour
Picture in your mind walking on the enormous-dragon-like Great Wall. The cable car can save your energy and time, whiles the Mutianyu toboggan is a great fun for kids and young travelers. The Great Wall helicopter tour is also available.
Explore the Forbidden City inside out to discover numerous cultural treasures of ancient China.
At the museum of Terracotta Warriors and Horses, surprised to find that each warrior has a different facial expression.
Meet giant panda, moreover, be a panda keeper to feed them, touch them and play with them.
Venture off to Tibet to admire landscape on the roof of the world and experience Tibetan Buddhist culture.
Make dumpling and cook popular Chinese dishes at your Chinese host's home, and exchange with them your life experience.
Delight in the countryside of Yangshuo – enjoy private Li River cruise, Yulong River bamboo rafting, leisurely biking and biking along the orchard, farmland and into the pristine villages – fun experience for family with children and couple.
Best Tours to China from USA for First Timers
Recommended 2nd or 3rd Time China Tours for US Travelers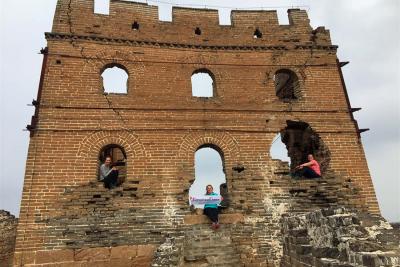 Destinations:
Beijing - Xian - Chengdu - Lijiang - Guilin - Hong Kong
American female travelers will explore both famous cities and unusual destinations well off the beaten track, to have an in-depth knowledge of Chinese history, culture, customs and real local life. Guided by local guide, walk the back streets, markets, countryside, tea farms, and hike the Great Wall and Tiger Leaping Gorge. There's also time to great foods and leisure time of shopping.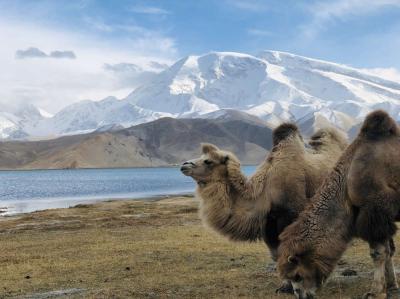 Destinations:
Xi'an - Dunhuang - Turpan - Urumqi - Kashgar - Urumqi
For your repeated China tour from the United States, the private guided Silk Road adventure from Xian to Xinjiang shows China's culture and history deeper, and uncovers another aspect of China. See different sceneries like the desert, sand dunes, oasis, the rainbow mountain of Zhangye danxia landform, find out ruins of lost empire, and meet friendly Hui and Uighur people.
ETC's Recommended China Tours for Chinese Americans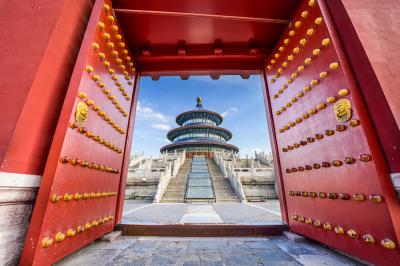 Destinations:
Beijing - Pingyao - Xi'an - Luoyang - Dengfeng - Zhengzhou - Qufu - Taishan - Nanjing - Suzhou - Shanghai
Are you a Chinese American dreaming of going back to China to learn and experience yourself motherland and local culture? The heritage tour of China is right for you. Talk to your travel consultant of Easy Tour China right now and customize an once-in-a-lifetime journey to China.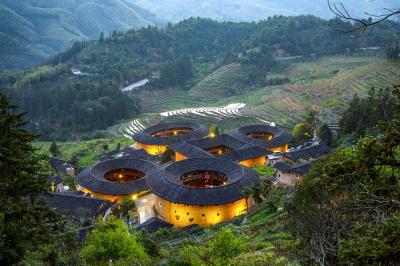 Destinations:
Shenzhen - Chaozhou - Shantou - Xiamen - Ningbo - Hangzhou - Shanghai
Fujian, Canton and Zhejiang are ancestral homes of many Chinese Americans, where you may search for your roots and trace the original culture. Experience the local traditions, real life, authentic foods, visit the local memorial temples, Hakka tulou buildings…
ETC's Suggested China Asia Tours from USA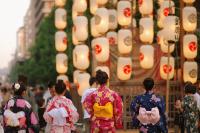 Destinations:
Beijing - Xi'an - Chengdu - Yangtze Cruise - Shanghai- Tokyo - Nikko - Tokyo - Hakone - Kyoto - Nara – Osaka
For those looking for China and Japan tours from USA? Here's your chance to start a magical journey of East Asia. Explore the highlights of China with panda and Yangtze cruise, then trip to Japan for another great culture, history and landscapes.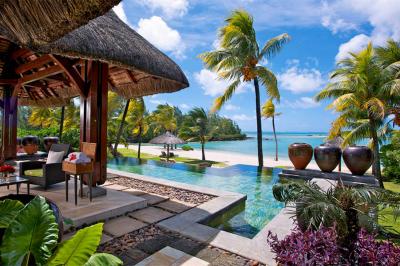 Destinations:
Shanghai - Beijing - Xi'an - Guilin - Yangshuo - Hong Kong - Bangkok - Ayutthaya - Phuket – Bangkok
Thailand and Japan are two of the most popular destinations in Asia for American tourists, where you can witness numerous ancient marvels, savor dramatic landscapes and admire amazing Buddhist temples. And relax at the picturesque countryside and sunshine beaches.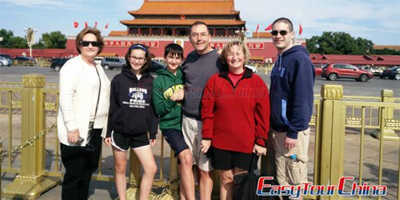 On behalf of the Hall and Vergona Family, the trip was truly amazing. I am in Tokyo now and was talking to a couple from Australia about your company. I used Easy Tour in July for an eight day tour and am a returning customer. Thank you very much.

- Helen Hall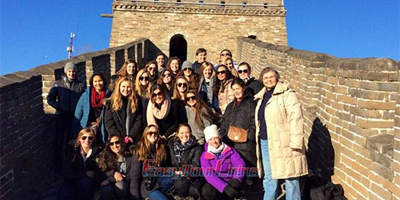 Everything about the trip was perfect. All the students and parents are thrilled at the experience the students had, and how smooth everything was. I hope to use your company again in the future if my school allows me to do this trip again

- Alice Davidson
Practical Tips on China Tours from USA
China Visa Tips for US Citizens
Where to Apply for China Visa in United States?

For US citizens, it is easy to travel to China from United States, but still you are asked to obtain a Chinese visa to enter China. You may consult the local Chinese Embassy or Consulates-General in United States first for the tourist visa (L visa). They will readily help you go through the necessary procedures. To apply a Chinese tourist visa, you are supposed to prepare your valid passport, passport photos, China tour itinerary with hotels and flight seats bookings.

The Chinese Embassy and Consulate General in United States:

◎The Chinese Embassy in the United States
Tel: +1-202-337-1956
Fax: +1-202-588-9760
E-mail: visa_us@mfa.gov.cn
Address: 2201 Wisconsin Avenue, N.W. Suite 110, Washington, D.C. 20007

◎Consulate-General of China in New York
Telephone: (212) 244-9392, (212) 244-9456
Fax: (212) 465-1708
Email: cnnyconsulate@mfa.gov.cn
Address: 520 12th Avenue, New York, NY 10036
Consular District: Maine, Vermont, New Hampshire, Massachusetts, Connecticut, Pennsylvania, New Jersey, New York, Ohio, Rhode Island

◎Consulate General of China in San Francisco
Tel: 415-872-9091(09:00AM -- 17:00PM)
Fax: 415-852-5940
Email: visa.sf@gmail.com
Address: 1450 Laguna Street, San Francisco, CA 94115
Consular District: Northern California and the States of Nevada, Oregon, Washington, and Alaska.

◎Consulate General of China in Los Angeles
Tel: 213-807-8088
Email: LAChinaVisa@gmail.com
Address: 3rd Floor, 500 Shatto Place, Los Angeles, CA 90020
Consular District: the State of Arizona, the State of New Mexico, the State of Hawaii and U.S. Pacific islands including Guam, the Northern Mariana Islands and American Samoa

◎Consulate General of China in Chicago
Tel: 1-312-453-0210
Fax: 1-312-453-0211
Email: chinavisachicago@gmail.com
Address: 1 East Erie Street, Suite 500, Chicago, IL 60611
Consular District: Colorado, Illinois, Indiana, Iowa, Kansas, Michigan, Minnesota, Missouri, Wisconsin

◎Consulate General of China in Houston
Tel: 713-520-1462
Fax: 713-5210237
Email: visahouston@hotmail.com
Address: 3417 Montrose Boulevard , Houston , Texas 77006
Consular District: Alabama, Arkansas, Florida, Georgia, Louisiana, Mississippi, Oklahoma, Texas and Puerto Rico.

Please contact the embassy or consulate in your region. Otherwise, your application will be delayed or even denied.
Practical Travel Tips for Americans traveling in China
What about drinks?

A: Local tea is commonly served with meals and there is a variety of soft drinks, local and imported beers and wines available for purchase. You should not drink the tap water, bottled water is inexpensive and readily available. If you like a 'cuppa', you may like to bring along a small supply of tea bags, coffee and milk powder. Most rooms have electric jugs or thermos flasks of boiling water to make hot.

What are the toilet facilities like on a China tour?

A: All of hotels reserved for you have western style bathrooms and toilets. Obviously in the more remote areas, they may be a little more basic, but clean and simple is common. Whilst sightseeing, toilet facilities at restaurants and local tourist sites can vary and we would recommend that you carry tissues, wet wipes or disinfectant gel with you, "just in case".

What should I pack?

A: Casual clothing is appropriate at all times although clothes that are too revealing are still frowned upon in all over China. Try to pack lightly as your trip may involve an amount of personal baggage handling as porters are often not available except in larger hotels. For security reasons it is essential that your baggage can be locked whilst during air transportation between cities. At times, you may not be able to check into your hotel room immediately or be able to access your main bags. To ensure your comfort, a change of clothes in your hand luggage to coincide with local weather conditions is always handy. All personal toiletries should be taken with you and small packets of tissues or wet wipes are recommended. A small medical kit containing medication to alleviate common ailments is suggested.

Clothing suggestion:

Spring (Mar – May) with temperature at 50 - 71.6F: Western suits, jackets, sports coats, woolen jackets, long sleeve shirts and travel shoes

Summer (Jun – Aug) with temperature above 71.6 F: T-shirts, short sleeve shirts, skirts, sandals, caps, rain wear

Autumn (Sep – Nov) with temperature at 50 - 71.6 F: Western suits, jackets, sports coats, light woolen sweaters, rain wear and travel shoes

Winter (Dec – Feb) with Below 50: Overcoat, thick woolen sweaters, lined coats; In northern China, cap, gloves and cotton-padded shoes are required

What credit cards can I use?

A: At present the Bank of China accepts Master, American Express, Dynasty, Visa, JCB, and Diners Club cards. Travelers may use these cards to draw cash over the exchange counters in China's banks, make purchases or pay bills at large department stores, restaurants and hotels in more than 100 major cities in China. A surcharge of 2% is always charged for card transactions.

Where can I get consular assistance when touring in China?

For American tourists in China, you can obtain consular assistance and further consular information at the following addresses:

◎US Embassy Beijing
Address: No. 55 An Jia Lou Lu 100600
Tel: (86-10) 8531-3000
Fax: (86-10) 8531-4200

◎U.S. Consulate General Chengdu
Address: No. 4 Lingshiguan Road Chengdu, Sichuan, PRC 610041
Tel: (28) 8558-3992
Fax: (28) 8558-3520

◎U.S. Consulate General Guangzhou
Address: Huaxia Road, Zhujiang New Town, (near Exit B1 of the Zhujiang New Town subway station, Line 3 and Line 5), Tianhe District, Guangzhou, China
Tel:020-3814-5000

◎U.S. Consulate General Shanghai
Address: 1469 Huai Hai Zhong Road, (Near Wulumuqi Nan Lu), 200031 Shanghai, China
Tel: 86-21 8011-2200

◎U.S. Consulate General Shenyang
Address: No. 52, 14 Wei Road, Heping District, Shenyang, Liaoning Province, China 110003
Tel [86] (24) 2322-1198
Fax [86] (24) 2322-2374

◎U.S. Consulate General Wuhan
Address: Room 4701, New World International Trade Tower I, No. 568, Jianshe Avenue, Jianghan District, Wuhan 430022
Tel: 027-8555-7791
Fax: 027-8555-7761
E-mail: USConsulateWuhan@state.gov

Direct Flights from USA to China
There are increasing direct flights to China from United States. Therefore the gateway city for your holiday to China hasn't always to be Beijing, Shanghai or Hong Kong. Check it out now and find the most convenient to you at / near your place.
Departure cities in United States: Los Angeles, Chicago, Washington DC, San Francisco, Seattle, Boston, New York City, Denver. Detroit, Houston, Dallas, Honolulu
Arrival cities in China: Beijing, Shanghai, Hong Kong, Guangzhou, Chengdu, Changsha, Jinan, Xian, Hangzhou, Qingdao, Shenzhen
Based on feedback from our American guests and our own travel experiences, we've found the following online flight platforms and websites are very helpful for investigating and ticketing airfare to and from each of our trips: united, airchina.us, American airlines, letsflycheaper, cheapflights, usairways, etc.