Welcome to China! We've been waiting for you since 1999.
China is the land of breathtaking scenery, fascinating culture and traditions, amazing foodie experiences, intriguing history, bustling city life, and what is sure to be a prosperous future. Founded in 1999, Easy Tour China Travel Co., Ltd. was established to deliver affordable, high quality tailor-made China tour packages to our clients, and now is becoming a leading travel company for private escorted tours in China. So far, our team has served over 20000+ satisfied customers. >> See our clients' travel photos
The clarity and accuracy of our website, the expertise and experience of our travel consultants and the knowledge and enthusiasm of our guides, and local representatives on the ground, all guarantee you a carefree and enjoyable trip to China.
Best-selling China Tours
Check out our most popular China tour packages that will take you to visit the top China destinations, savor the country's stunning landscapes and amazing cultures, and enjoy genuine travel experience connecting with the locals.
The Road We've Traveled
Traveling, probably it's the best way to see the world. Easy Tour China Founders pioneered private customized China travel service to make the real China accessible for international visitors. Since our first China trip in 1999, the team has delivered carefree and memorable China holidays for thousands of travelers. And we're still growing on this road.

This small messy office was where the business got started and the ever first China trip of Easy Tour China was launched. Now you know the exact time from when we have been expecting you.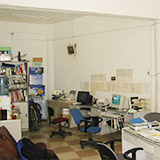 Funders Wei and Ricky took the chance to learn and advance experience in online travel business at Premier Event for Search Engine Marketing & Optimization 2007.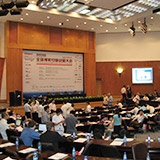 Wei & Ricky participated in the 6th UNWTO/PATA Forum on Tourism Trends and Outlook, alongside many other international tour operators, travel agencies and tourism organizations.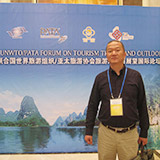 2015
Australian International Tea Expo
Wei and Ricky were at Australian International Tea Expo 2015 to showcase and promote China tea tours and met our clients - local tea experts and enthusiasts in Australia.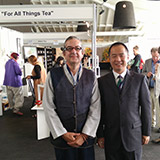 2017
WTM London Travel Exhibition

Wei and James were participants of 2017 WTM London. It happened to be the year of Silk Road Tourism. At this global travel trade show, they met leading travel agencies from the rest of the world and promoted China tourism.
Ricky and Wei were at PATA Travel Mart 2017 held in Macao. Easy Tour China has been member of Pacific Asia Travel Association, and enables visitors to see China differently.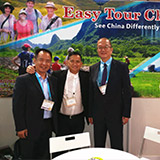 2018
China International Travel Mart

Founder Wei and Sales Manager Charlie participated in China International Travel Mart 2018, seeking for more opportunities for B2B business. This year the team experienced a great growth.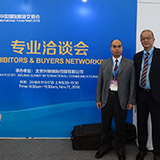 Wei joined the tea experts from different counties at the Expo to savor various kinds of teas and learn expert knowledge about tea, which was of great benefit to our tea tours.