China Educational Student/Youth Tours
An ancient kingdom with rapid modern development, China is home to a consistent and extensive history, a colorful and diversified culture, stunning landscapes and every modern convenience. For student travelers, China offers unparalleled learning and travel experience with unique educational resources.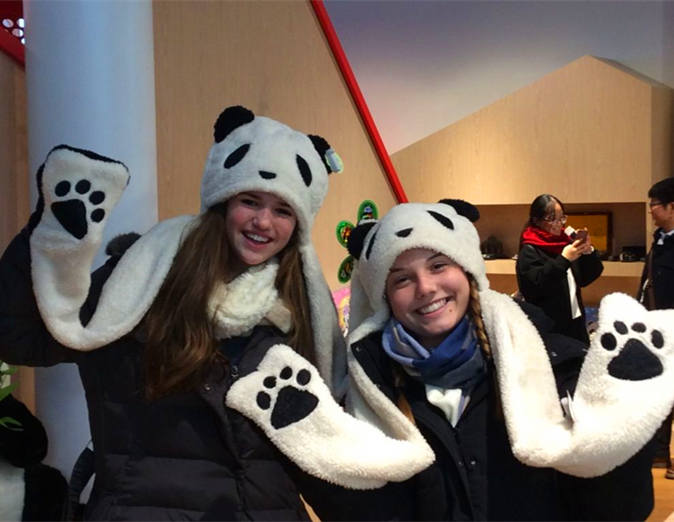 Educational student tours, school study tours and youth tours from Easy Tour China are all about giving international students a new perspective on this world with immersive travel experiences and a wide spectrum of learner-centered programs. The young can find a different way to travel, discover and explore. Learn totally new culture, history and art, and actively and meaningfully engaging with local environments, real people and authentic foods.


We are dedicated to making your students' study trips to China unique and educational which go beyond getting pictures in front of landmarks or just rushing between sites. All student tours are exceptional value and safe. Our professional team is trained to ensure the well-being of each participant, and for concerns that arise. They handle every detail which students do need to worry about anything except building ever-lasting unforgettable memories.

Safety

We care about students' safety, which is our priority. Your travel consultant, local guide and driver are there to support you throughout.

Experiential Travel

Students focus on experiencing different sides of China, from past to modernity, from city to countryside, visiting local family, market, school, factory, etc.

Immersive Learning Approach

We conduct activities with hands-on approach – the young people will learn by doing and interacting with Chinese students.

Bespoke

We pride ourselves in providing best customized student school tours in China. Our 1-on-1 consulting service ensures highest level of service.
Suggested China Educational Student Tours
Destinations:
Beijing - Xi'an - Chengdu - Shanghai
Highlights:
Enjoy classic site visits of the Great Wall, Forbidden City, Terracotta Army, the Bund…
Experience a new educational environment, learning Chinese etiquette, paper-cutting, ancient printing
Build closer bonds with classmates when practicing Taiji, biking, rambling local market, visiting panda together
Destinations:
Beijing - Xi'an - Luoyang - Huangshan – Shanghai
Highlights:
Enrich students' experience, discovering incredible world heritages, historical museums, cultural places
Immersive learning programs on calligraphy, ink-stick making, Shaolin Kung Fu…
Explore China's nature treasures, hiking Jinshanling Great Wall, Yellow Mountain, picturesque villages…
Destinations:
Beijing - Xian - Shanghai
Highlights:
The trip is bound to excite, amaze and inspire students with educational purpose.
Experience both the historical and futuristic of China, visiting ancient wonders and modern skyscrapers.
Take hands-on leaning approach on Chinese etiquette, making dumpling, etc.
More Student School Tours
The tour is a perfect combination of Culture Study, Experimental Experience and Outdoor.
Highlights:

Short lesson of Kung Fu, Paper fan making
Fun camping, bonfire party, orienteering, hiking, scavenger hunt
Farm work & tea picking
The industrial tour of China allows students to visit some factories, workshops & research center in Guangzhou, Shanghai, Guilin.
Highlights:

Seek for industrial knowledge, technology, other factors of development
Visit local farm and traditional workshops of wine, tea, straw plaiting
Classic sightseeing & local customs experience
The trip provides valuable educational opportunities into China's ethnic minority Kingdom.
Highlights:

Learn embroidery, tie-dye, local traditional paper making
Venture into the hidden paradise & remote villages
Hike Tiger Leaping Gorge, following the footsteps of Tea-horse caravans
Interactive Programs and Learning Experiences on Our Tours
We wholeheartedly believe that the best school educational tours should combine learning new and experiential travel experience together. Widen Students' knowledge by hunting treasures at Forbidden City, embracing history when facing to facing with Terracotta Army, learning traditional Chinese art, working hard on the farmlands in the countryside…
Culture & Language

Learn Chinese
Study painting, calligraphy, architecture, TCM
Wear Han costumes, learn Chinese etiquette
School exchange learning

Hands-on Activity

Take traditional handicraft lessons
Cooking class, farm work, tea picking, etc.
Practice Tai Chi & Kung Fu
Factory tour

Soft Adventure

Hike the Great Wall & picnic
Camping & bonfire party
Boating & bamboo rafting
Biking, rock climbing, cave exploration…
Teachers' and Students' Review on their China Tours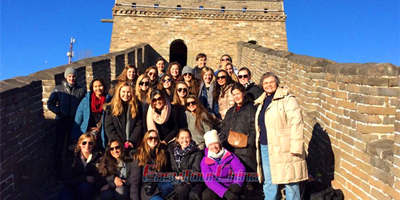 All the students and parents are thrilled at the experience the students had, and how smooth everything was. I can't really find anything to 'improve' upon. Silvia was extremely accommodating and easily added my ideas to the trip, and took out a few things I was not interested in. The 'classes' were awesome. Paper cutting, jade, cloisonné, and silk factory showrooms so students could see the hard work and skill involved, the noodle making…

- Alice Davidson from United States
Useful tips and guidelines for educational student and youth travel in China
Before Departure

● Before you go, learn about the local laws and customs of the countries you're visiting, especially those concerning drinking age, drugs and curfews. Money belt or security pouch are necessary to carry valuables and passport; keep the documents and emergency contact info in your carry-on luggage instead of pack bags.

● Pack a simple first aid kit with bandages, safety pins and pain relievers and so on.

● Pack all the needed medications in their original containers

● Give a copy of full itinerary of the trip to your parents and friends, maintain regular contact with them.

● Bring an extra pair of sunglasses or contact lenses.

Traveling via Mass

● Review specific airline regulations and federal restrictions regarding carry-on items and checked baggage, so they don't have to dismantle anything or throw things out at the airport

● Wait in public spaces where there are lots of people and/or staff members present

● When waiting at the airport, checked out your bags to avoid lost. Never leave your luggage unattended at any places.

Tips to Keep Students Safe!

● Keep your valuables concealed! A careless or districted traveler is always at risk

● Don't be flashy. Not wearing expensive clothes, jewelry and other accessory.

● Display confidence and alertness when walking around.

● Avoid tap water, ice cube or dairy products and try some well-cooked hot food

● Be aware of the cultural differences and traditional customs. Never discuss politics and lifestyle of the local in public.

● Always check the window and door of your rooms to keep it locked all the time.

● Do not admit someone to your room until get clearly identity and purpose.

● Report a lost or stolen passport to your embassy or nearest consulate, and cancel lost or stolen credit cards or travelers checks as soon as possible. Report stolen items to the police and get a copy of the theft report to include with your insurance claim.
Quick Tailor-made Inquiry Form