Every year when spring rolls around, the hidden Miao villages in Shidong and Laotun countries of Southwest China's Guizhou province burst into a joyous atmosphere by celebrating Sisters' Meals festival.
Held from the 15th to 17th day of the third Chinese lunar month (usually mid- to late April), the Sisters' Meals Festival (or Sister Festival) is considered as the oldest Valentine's Day in Asia, and still the most popular festival among young men and young women of Miao ethnic people today.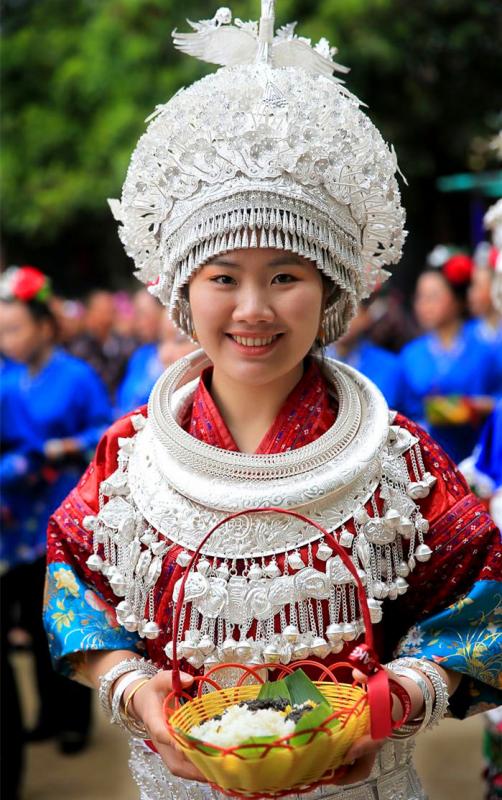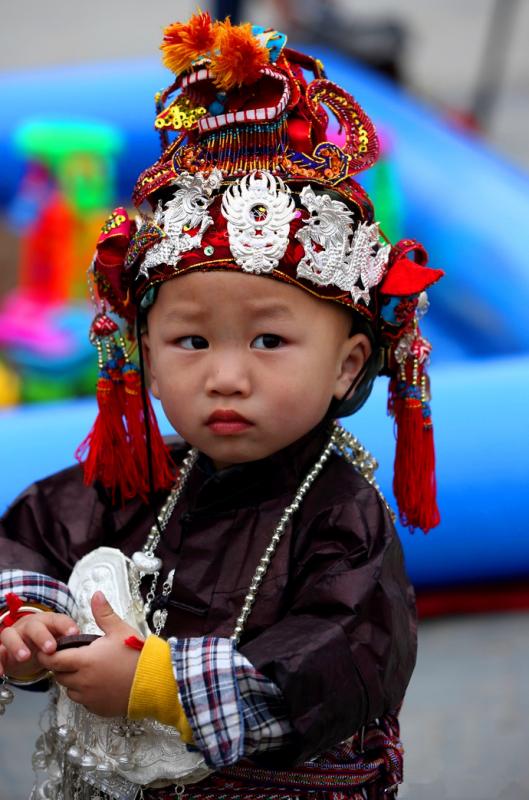 The legendary stories of Sister Meal Festival
There are several legendary stories in different Miao villages. One of them is originated from the song of Sister's Meal Festival and tells a romantic story. Jindan and A Jiao are cousins and childhood sweethearts. They swear to marry each other, but are opposed fiercely by parents and villagers. So they date slinkingly. And every time A Jiao brings Jindan glutinous rice. They get married finally after twists and turns and give the birth of the "sister's meal" – the meal for sweetheart.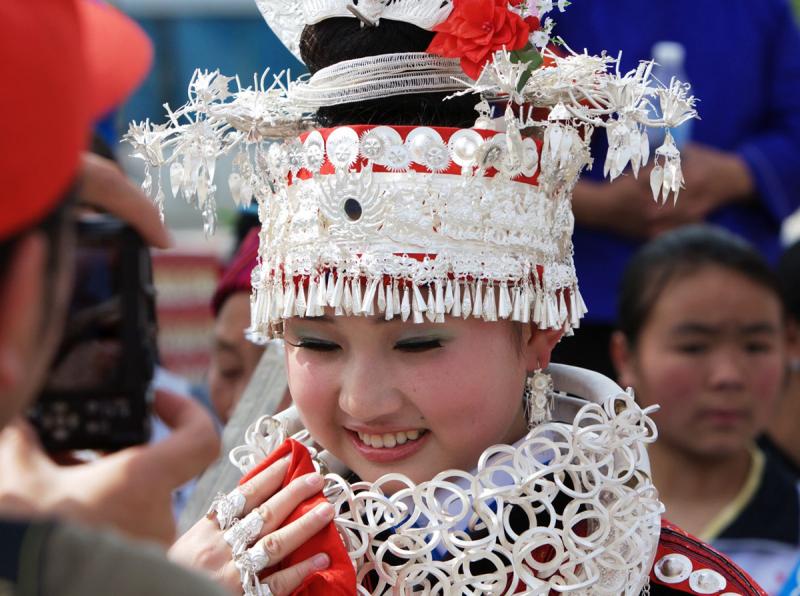 The customs and activities
To prepare the festival and the "meal", Miao girls hike to the mountains and pick special wild flowers and leaves, which produce natural colors to dye the glutinous rice into red, blue, pink, yellow, and white. When the festival begins, love is in the air. All the girls, dressing up the ensemble in their best traditional exquisite embroidery clothes matched with the breathless silver headdresses, crowns, necklaces, earrings and rings, set about finding themselves boyfriends (who are also dressed up), through singing the folk songs, and most importantly, sending the suitors the "sister's rice" wrapped with handkerchiefs.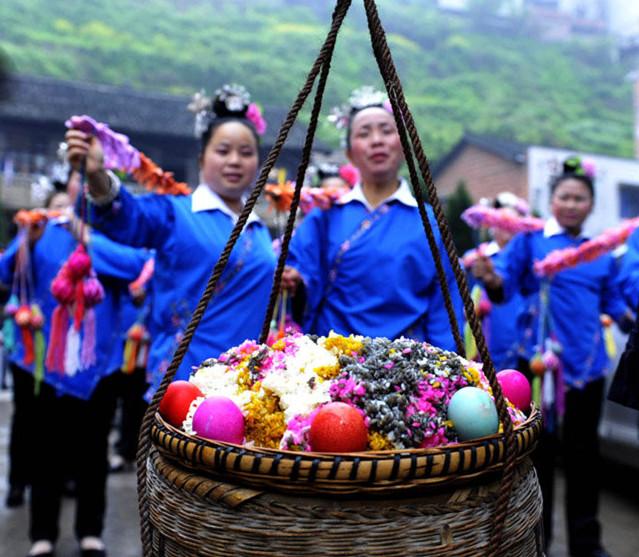 When an unmarried young man receives the "sister's rice" from a girl, he gets very nervous, as a pair of red chopsticks on the rice means "I fall in love with you too", while a single chopstick means, "no, I don't have the same feeling with you". If there is onion, garlic or red chili that indicates a flat refusal; and pine needles and tree leaves indicate that the young man still has hope for the girl's love.
In additional to the courtship ritual, there are also many other interesting activities and entertainments during the festival, including bullfighting, horse racing, dragon dance, foot drum performance, Miao silver ornaments show, traditional Miao singing contest and Lusheng music.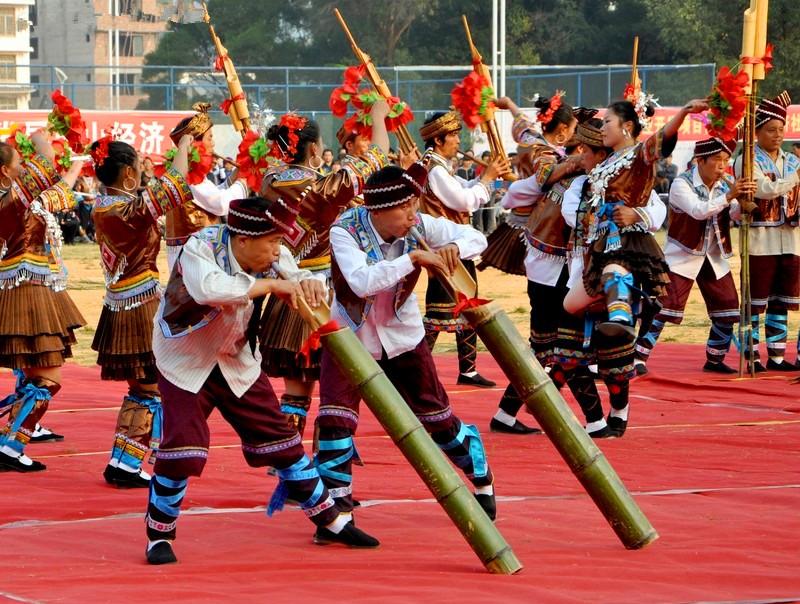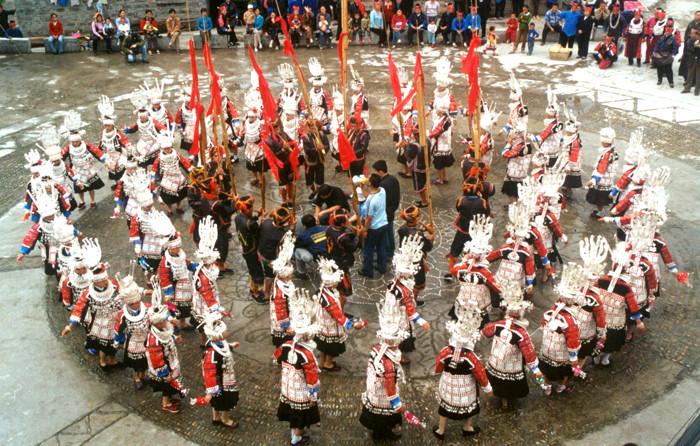 Leave a Comment