Lusheng Festival is a major celebration among the ethnic Miao groups in minority autonomous area in Guizhou Province. During the festival, the Miao people come from different villages get together in the Lusheng slope. Held on the lunar 27-29 of September, the Lusheng Festival has already been one of the most important festivals for ethnic Miao groups.
Origin
Lusheng festival is a traditional event for Miao people in Southeast Guizhou. According to legend, Zhuge Lian taught Miao people how to make Lusheng tube in three kingdoms period. So, Lusheng tube is also called Kongming tube. It is documented that the Lusheng festival has a long history. Blowing Lusheng was widely popular in southwest of China in Tang Dynasty.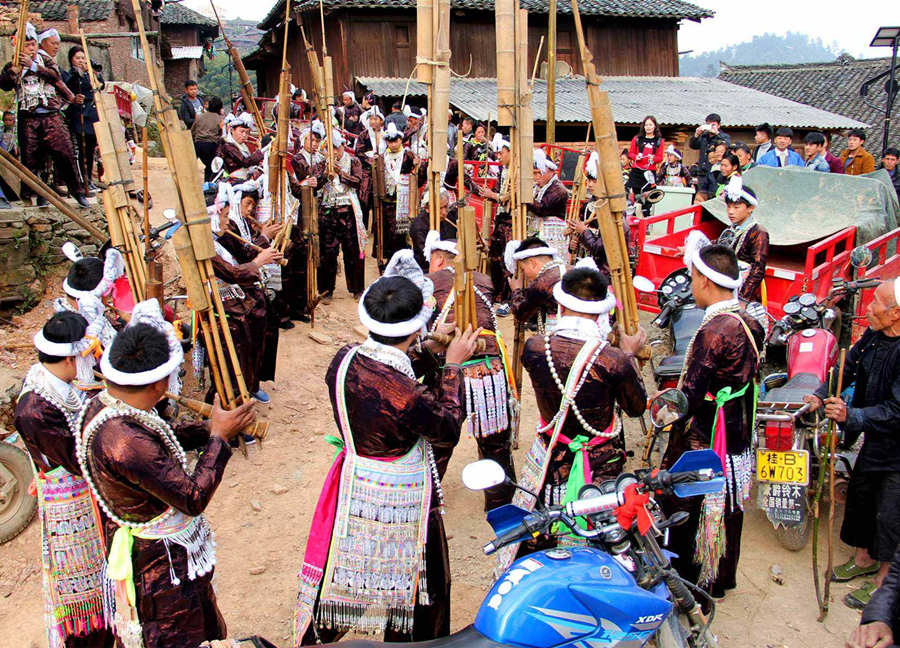 Activities
Blowing Lusheng and dancing Lusheng dance were favored by Miao people since ancient times. The Lusheng Festivals are pretty grand in many places of Southeast Guizhou, like Kaili, Congjiang, Rongjiang and Huangping. The Lusheng Festivals held in Zhouxi village and Gulong village are the most magnificent among various Lusheng Festivals.
The Lusheng Festival of Zhouxi is held on the 16th to 21th day of the first month in the lunar year. The activity center locates at the He Sandbank. The festival celebration begins on Chinese Lunar January the 16th. Lusheng show, horse racing and bullfight will be performed successively during the next several days. The whole Lusheng Festival will be ended on Chinese Lunar January the 21th.
During the celebration, the well-dressed Miao men will gather in the local square and play Lusheng in groups. Miao girls wear traditional silver and embroidered outfit and head dressers, dancing and singing together to the music in a circle after another. At that time, the sounds of Lusheng will echo around the mountains. What a marvelous grand sight!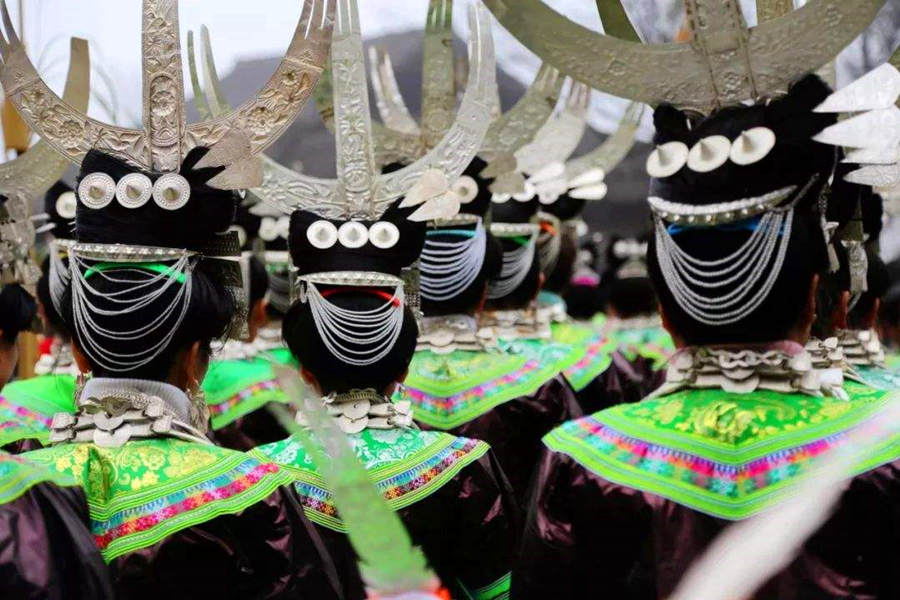 Kaili International Lusheng Festival
Kaili International Lusheng Festival is the most spectacular section among many Lusheng events in Guizhou. Being an international gathering for cultural exchange and a platform for investment and economic development, Kaili International Lusheng Festival fussed the national culture, the sports activities, the catering culture and the folk handcraft into one form. Since the First International Lusheng Festival was successfully held in 1999, Kaili International Lusheng Festival has become a well known event throughout the world.
Related Reading
Leave a Comment