Overview
Pingyao is a lovely small ancient town in Shanxi Province. More than 2700 years ago, during the Zhou Dynasty, Pingyao was initially built, and later in the reign of King Zhuyuanzhang during Ming Dynasty, it was expanded. Today, the town remains its old look and characters, showcased in its ancient city wall, streets, architectures, dwellings, and numerous historical sites. This 3-day weekend tour package to Pingyao is an ideal choice for you to experience a well-preserved old town of North China.
Customize Your Tour:
☑ Travel Dates ☑ Your Interests ☑ Your Travel Style

Make your way to Pingyao by high speed rail. Be met and greeted by your Easy Tour China guide, then transfer with a private vehicle to your hotel. For the rest of the day, you may explore a bit of the town on your own to discover some local food stalls and restaurants and experence local way of living.
Pingyao Ancient Town is an outstanding example of city for Chinese Han nationality during the period from Ming to Qing Dynasty (1368-1911). This ancient town itself has a history of more than 2,700 years, and owns more than 300 historical relics and sites.
After breakfast, you will be accompanied by our loal guide to explore Pingyao Ancient Town. You will visit the Ancient City Wall first, the present city walls were constructed in the 3rd year of the first Emperor Zhu Yuanzhang of Ming Dynasty (1368-1644). The city wall stretches for about 6 kilometers. The town is protected by a city moat, both three meters in depth and width. Then you will visit the Rishengchang Exchange Shop, which is the first private financial organization of China majoring in deposit schemes, loans and remittance services. The business lasts 108 years, playing an important role in the development of civil economy and industries. It was like the earliest bank in China. Your next stop is the County Government office (Yamen in Chinese). This ancient building here is the one which built in 1346. It is an ideal place for a culture discovery to check out what an ancient Chinese local government looks like. Finally, you will end today's trip at the Ming-Qing Street. Walking around the Ming-Qing Street, which used to be the most prosperous part of the county and the financial center of China, you will be attracted by the atmosphere of the flourishing businesses formerly established and the really ancient building designs. On the main street, various shops, firms and banks are scattered, along with a wide range of businesses, including a teashop, cloth shop, salt shop, silk shop, general merchandise shop, hockshop, exchange shop among others. Feel free to do some shopping before we go back to your hotel.
Afternoon is free at leisure. You may have a rest in your hotel or explore the ancient town on your own pace.
Meal: B, L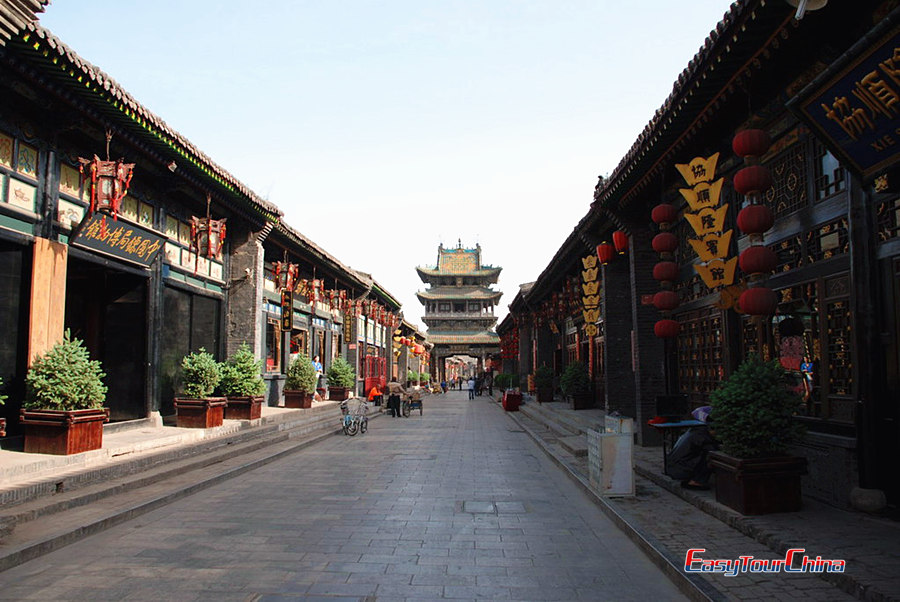 Enjoy your breakfast in the hotel, then drive about 50 kilometers to visit the Wang Family Compound. The Wang Family compound had been built successively during the periods of Kangxi, Yongzheng, Qianlong and Jiaqing Emperors of Qing Dyansty (1644-1911). It covers a total area of 250, 000 square meters. It is not only an example of residential architecture, but also a museum of architectural art. Our guide will set the scene to help you better appreciate the fancy and exquisite carvings from tile, stone and wood.
Then head for Zhangbi Ancient Castle, the Castle is backing on Mianshan, facing the green field, rising 1040 meters above sea level. Zhangbi Ancient Castle is famous gathers historic relics and monuments, including remains from the Xia and Shang Dynasties, underground tunnels from the Sui and Tang Dynasties, tombs from the Jin Dynasty, theater stages from the Yuan Dynasty and residences from the Ming and Qing Dynasties.
After that, our guide will transfer you to the railway station and see you off there. End of your 3-day Pingyao tour.
Meal: B, L
End of service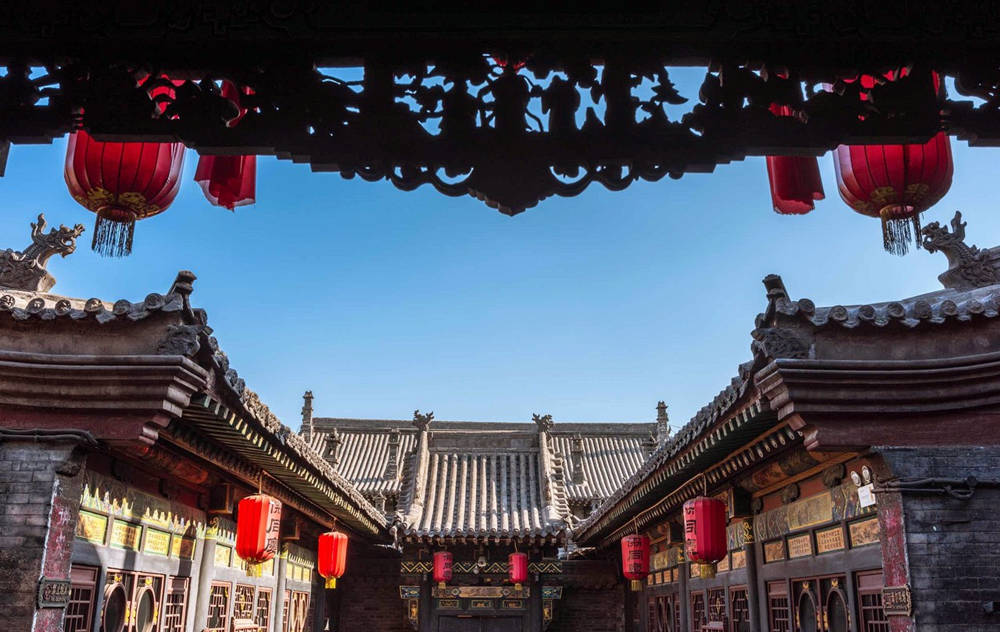 What's included
1-on-1 Travel Consultant

Your China based expert listens to your wishes carefully, provides professional advice, ensures unlimited itinerary revisions before done and 24/7 helpline service while traveling.

Private Local Guide and Driver

Your guides are friendly, helpful and knowledgeable, and your drivers are professional, polite and patient. They are very flexible to accommodate your personal needs and happy to show you the local attractions, history, culture, foods and real life.
Private transfers from hotel to attractions, airport or train station are also included.

Accommodation to Suite Your Preference

We hand pick hotels ranging from luxury 5 star, superior 4 star to comfortable 3 star. Luxury or cozy boutique hotels and budget guesthouses are also among your choices. You could decide where to stay to meet your taste and budget.

Gourmet Meals

Most of the hotels we select offer both Western and Chinese buffet breakfast. Lunch and dinner included are arranged in selected restaurants to taste authentic Chinese cuisine and local specialties. Thus you may also have a unique food tour.
Meals specified in itinerary as B=breakfast, L=lunch, D=dinner.

Attractions and Activities Listed on the Itinerary

Our city tour packages have included the (first/main) entry to all attractions and the expenses of activities on the itinerary (except the optional activities).