When I arrange Xi'an tour for my clients, the attraction I like to put in mostly is Ancient City Wall besides Terra Cotta Warriors, and usually clients like it.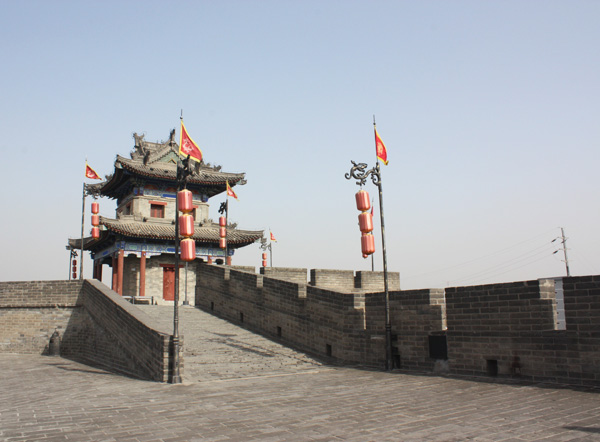 Ancient City Wall is the first landmark visitors will encounter in Xi'an, stretches round the old city. It's very special among China there's a completed and occlusive wall in city center. When I rode bicycle on the wall with very warm sunshine in Winter, I felt that it was really an enjoyment, leisure and free. Cycling on City Wall is amazing way to overlook Xi'an. On the way I saw people doing exercise in river bank parks, the railway station and Muslim quarters with ancient style house, even the Guangren Lama Temple. Most buildings inside the circle of city wall are ancient style or very short, but the outside building are very high and modern. I thought that's like taking time boat.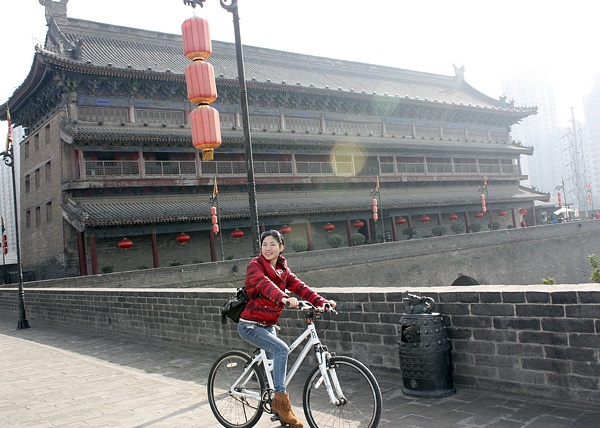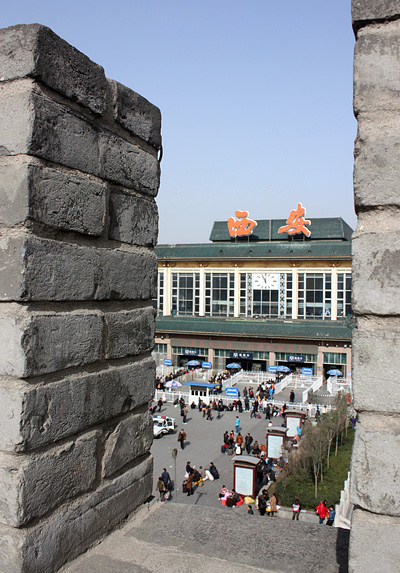 The round trip cycling took around 2hrs, much less if you are not crazy interested in photos, surely we enjoy every minute.