This tour journal was writen by Silvia, a travel specialist from EasyTourChina.com. In mid-November, she had made study trips to Xi'an, Beijing, Shanghai, and Suzhuo.
Before I went to Beijing, I have heard many times about one local drink - Douzhir (Fermented soybean milk). Local Beijingers like this drink very much and most of them drink it every day, but people from outside Beijing are not used to it and think it smelly and rancid. Because of this, drinking Douzhir becomes a mark of Beijingers. Anyway, no matter how terrible it is, I decided to have a taste.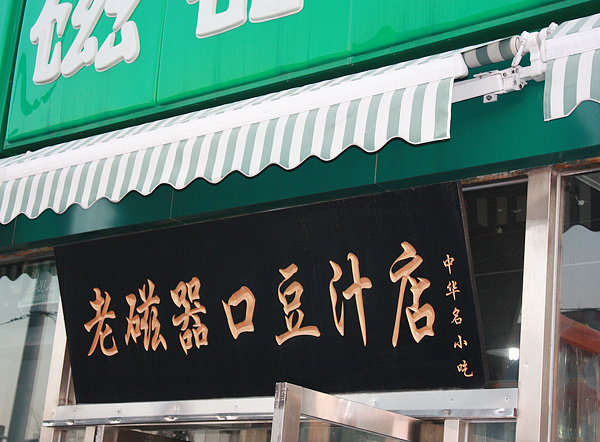 Our friend in Beijing recommended a snack shop to us which has a history of tens years - Lao Ciqikou Douzhir Dian. This shop locates at North exit of Temple of Heaven, so after the visit to Temple of Heaven, we went to this shop. It was easy to find it out as there were many people standing in line there. Finally we got our Douzhir and its mate Jiaoquan (fried flour ring), some pickled mustard tuber. Firstly, wow, it tasted really different with soybean milk. I still didn't know why Beijingers like this. Secondly, I didn't like to waste food, so drank it up slowly. At last, I said it might be not that bad. A lady who shared a table with us recognized that we were tourists from other province; we were told that she started to drink Douzhir when she was a little girl and now couldn't leave it anymore. Also, she insisted that Douzhir was very good to health.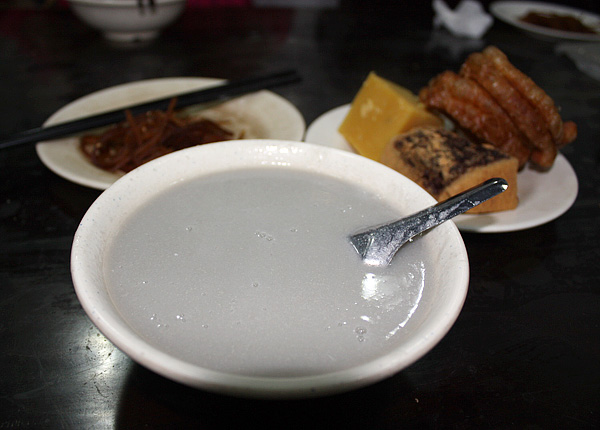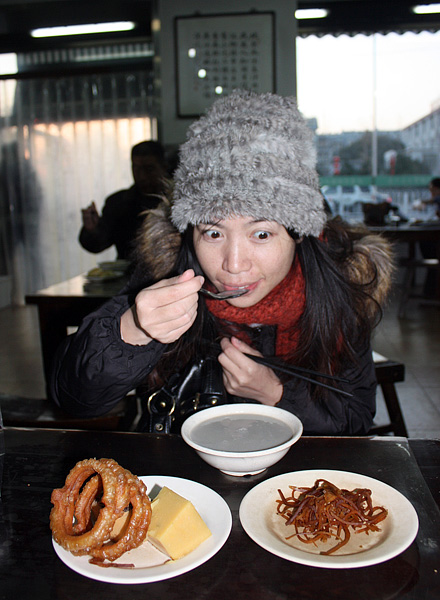 It was interesting to taste local food and we thought food was a very important part of our trip. Douzir, maybe one day I will be addicted to you.