Wanna to enjoy a unforgettable dining experience in a "unusual" restaurant? Situated against the cliffside of Xiling Mountain along Yangtze River, there is a unique cave restaurant, called Fangweng Restaurant. So amazing, cave is a most interesting locations to place a restaurant. The memory of your dining here will linger long after you've returned home.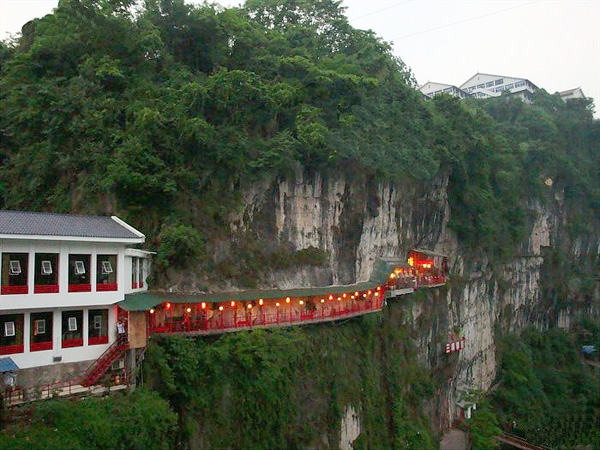 Fangweng Restaurant gets its name from Lu You, a great poet from Southern Song dynasty (1127-1279). It is said that he had brewed tea in a cave on the mountainside. In early 1980s, Fangweng Restaurant has been fastened to the cliff, and built into the cave.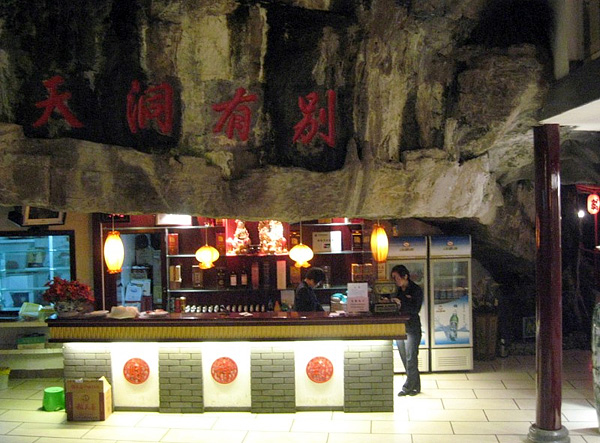 Now, walk into the restaurant and down the steps, one will come to a natural "cave lobby". Rightward, a 30-meter-long plank road has been built along the cliffside. It leads to a another natural cave, which has been transformed into a dining hall. Seen from within, it looks larger. Warm lighting from the ceiling lends a golden yellow glow throughout. Dimly lit and Chinese-style furnishings blend in with its surroundings. Part of the dining hall hangs out of the cave, where some dining tables are placed. This is a place sitting high in the air, where the flowing waters can be watched from above.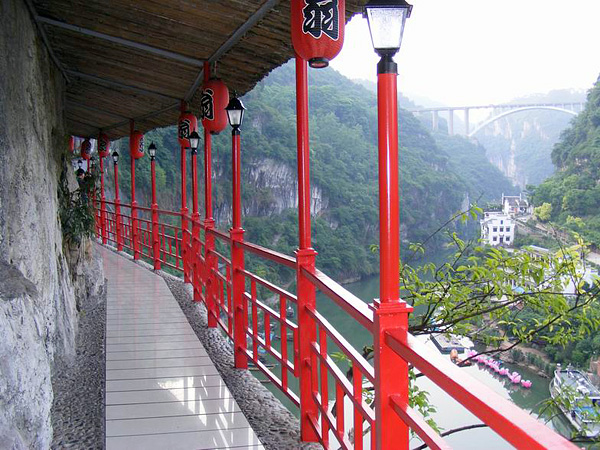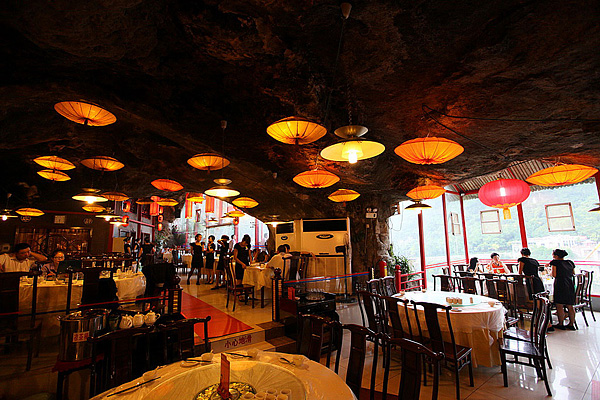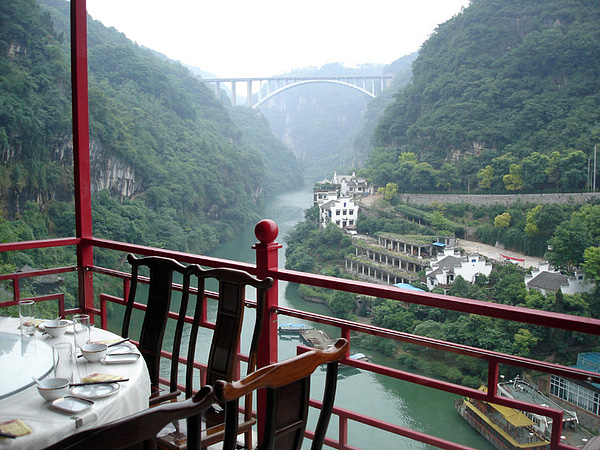 Dining in such a cave restaurant would be a unique experience. Customers can taste distinctive regional cuisine and enjoy sweeping views of the Yangtze River, all in one. It is more about the overall experience that the food itself, something truly different. Also, watching live bungee jumpers across the river add more excitement.