Guangzhou has long been acclaimed as a shopping paradise due to its commercial development, especially in import & export industry and electronics industries. Visitors coming to Guangzhou for sightseeing or the biannual Canton Fair usually would like to allow one day or half a day for crazy shopping. In Guangzhou's seas of shopping centers and malls, as well as the wholesale markets, there are tens of thousands of various products including clothing, toys, IT products and so much more. Most of them are at very low price!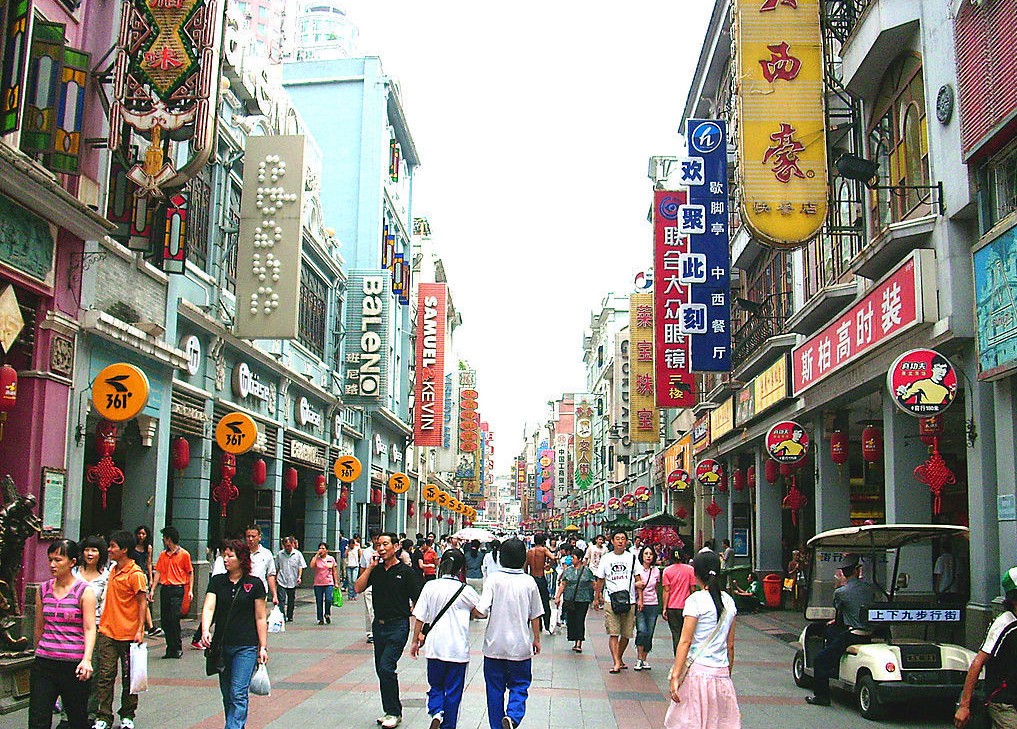 Clothes Wholesales Markets
Baima Market (Add: No.16, Zhannan Rd, Yuexiu District, opposite Guangzhou Railway Station)
Xindadi (famous for woolen sweaters and cardigans; situated opposite Baima)
Zhanxi Garment market (Add: No.1-4, Zhan Xi Rd, Yuexiu District)
Hongmian Clothes Market (famous for women's clothing; at F1, 2 and 3, No.184, Huanshi Xi Rd)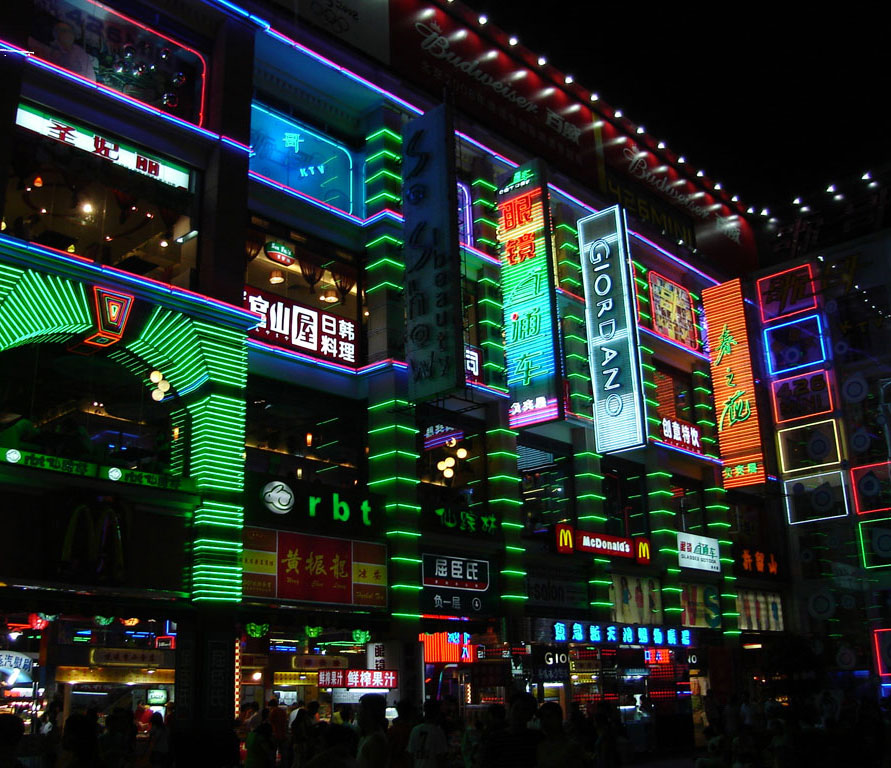 Popular Shopping Centers
Beijing Road
Located in the city center, it is Guangzhou's oldest and biggest shopping district, teeming with shops selling trendy clothes, shoes, purses, good food… strolling here, you can have a glance at the ancient lanes of Song and Ming Dynasties.
Shangxia Jiu Lu Pedestrian Street
Shangxia Jiu Lu Pedestrian Street at the Liwan District is the city's No.1 commercial pedestrian street, home to over 200 stores and some brand name restaurants and teahouses. Here, you can see Qilou, an old building style on both sides of the roads.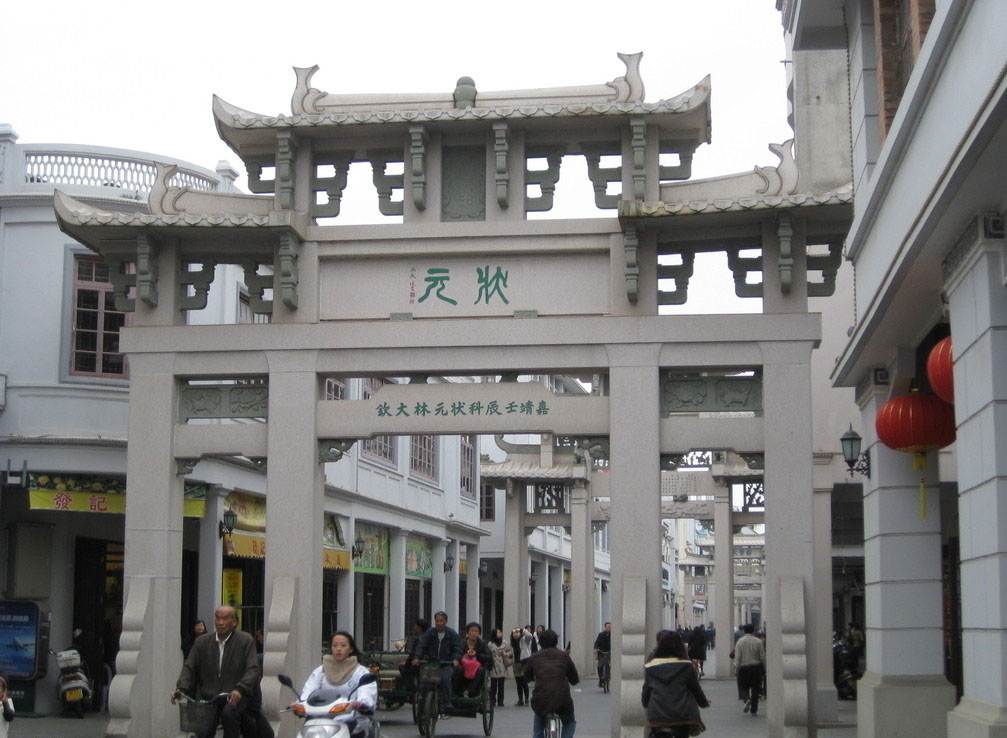 Zhuangyuan Fang
For those young people interested in Japanese or Korean style clothes, go to Zhuangyuan Fang on Renmin Nan Road. It is only 200 meters long, but packed with fashionable clothes, ornaments, and small articles.
Add: Zhuangyuan Fang, Renmin Nan Lu
Global International Shoes Trade Center or Bu Yun Tian Di
It is a world of shoes, where you can find all kinds of locally made shoes with low prices. Usually, people can pay about 150 to 200 RMB (about 20 or 30 USD) for a pair of shoes that might be sold for two or three times or more in the US.
Add: No. 26, Zhan Xi Rd, Yuexiu District
China Plaza (Zhonghua Guangchang) and surrounding shopping area
China Plaza attracts locals with a blend of shopping, catering and entertainment. Next to it, Fashion Frontline offers various products from Japan, America and Taiwan. Besides, popular Dynasty Underground Mall is just a block away.
Add: Zhongshan Third Road of Yuexiu District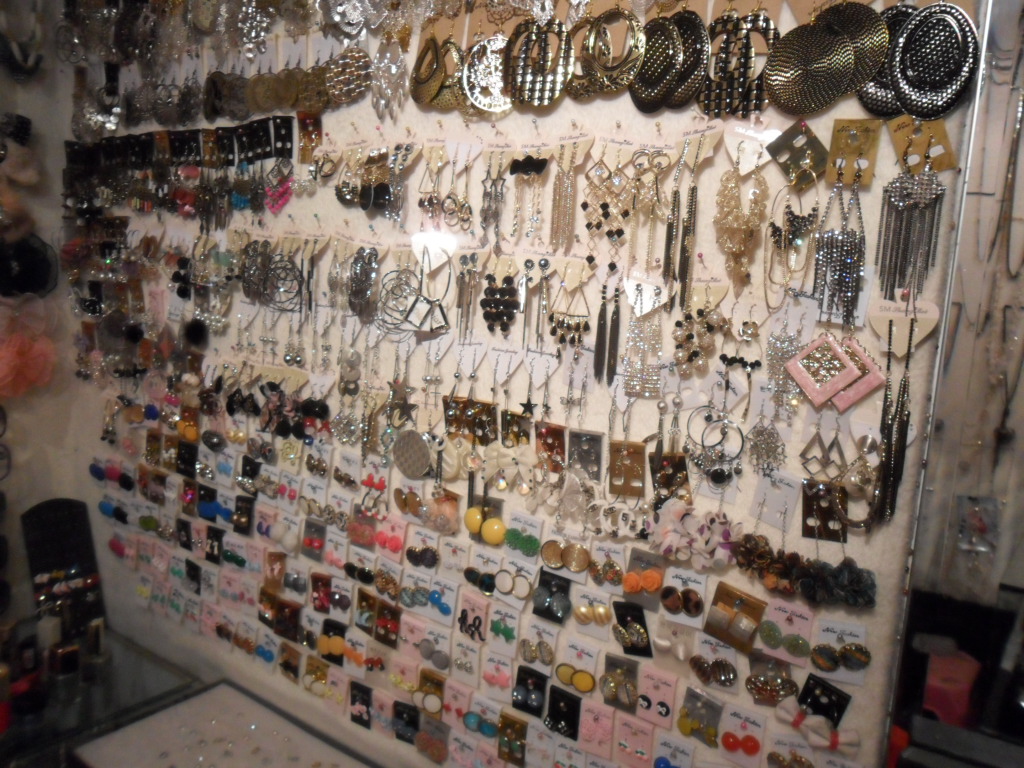 Hualing Jadeware Street & Wende Calligraphy and Painting Street
Located on Xia Jiu Lu, Hualin Jadeware Street is a place for jade jewelry, while Wende Calligraphy and Painting Street neighboring the Beijing Road is for traditional Chinese style calligraphy, paintings and other craftworks.
Local Specialty in Guangzhou
Apart from those inexpensive clothes and shoes, visitors are also suggested to buy some local specialties, such as Canton Sculpture, Canton Embroidery, Canton Bacon and Wang Laoji Herbal Tea, a kind of medicine that is helpful to cool people off after eating spicy food.