Recently, Lonely Planet came out with their "Best of" lists for travel in 2014 – a primer that brings us the next amazing places to visit! And on the top 10 regions list, we found Hunan province in central China capturing Lonely Planet's travel experts with its rich culture, unparalleled scenic beauty and colorful ethnic customs. Despite some remote corners still relatively backward and keeping mysterious, Hunan is undergoing a rapid development. All of these result in an interesting mix of old and new.
Contact us for a tailor-made Hunan trip in 2014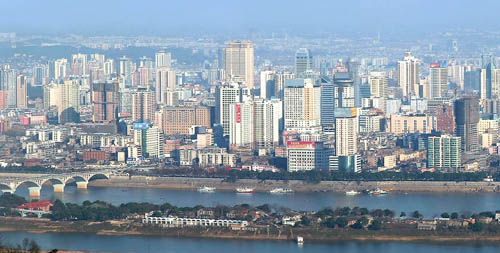 (Changsha)
What to see in Hunan in 2014?
Changsha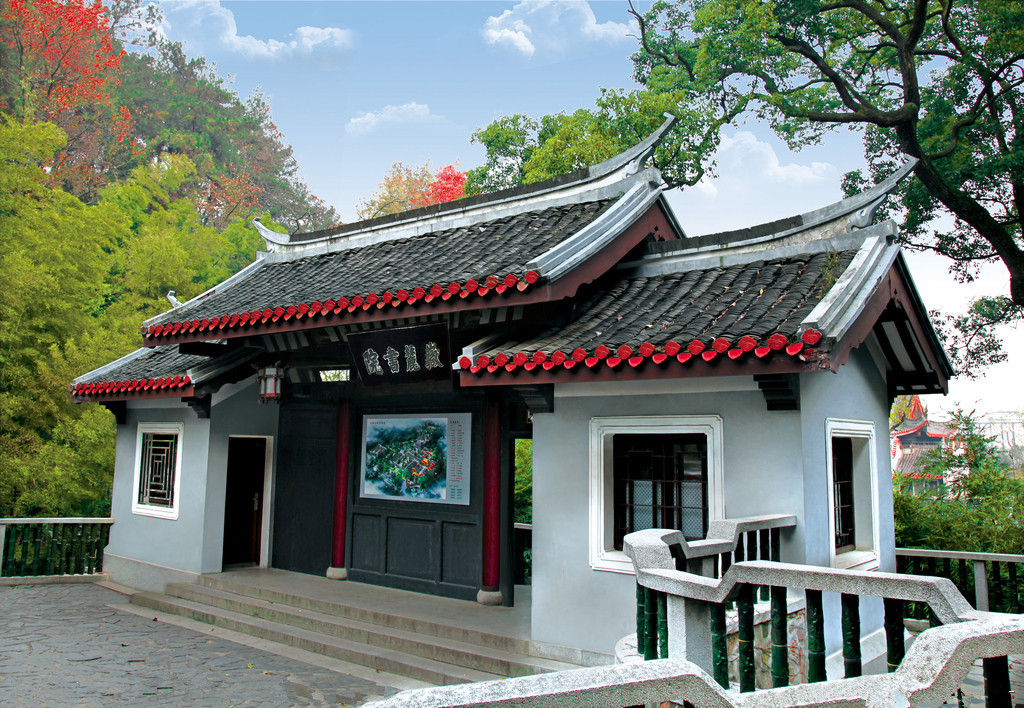 (
Yuelu
Academy)
Changsha is an urban star and capital of Hunan province, with high-speed trains, superhighways and regular direct flights putting it in easy reach of every major city, domestic and abroad. In 2014, Changsha will see the completion of the world's new tallest skyscraper, Sky City (10m taller than Dubai's Burj Khalifa), and the first lines of the expansive Changsha Metro. A visit to Hunan Provincial Museum will be a fascinating experience in Changsha, as a large number of relics of Western Han Dynasty (206BC-24) unearthed from the tomb excavation site of Mawangdui are exhibited there. 1000-year-old Yuelu Academy is another spot you should not miss. Starting from Changsha, visitors can deeply dig Hunan's unique charm to Shaoshan, Zhangjiajie, Fenghuang…
Shaoshan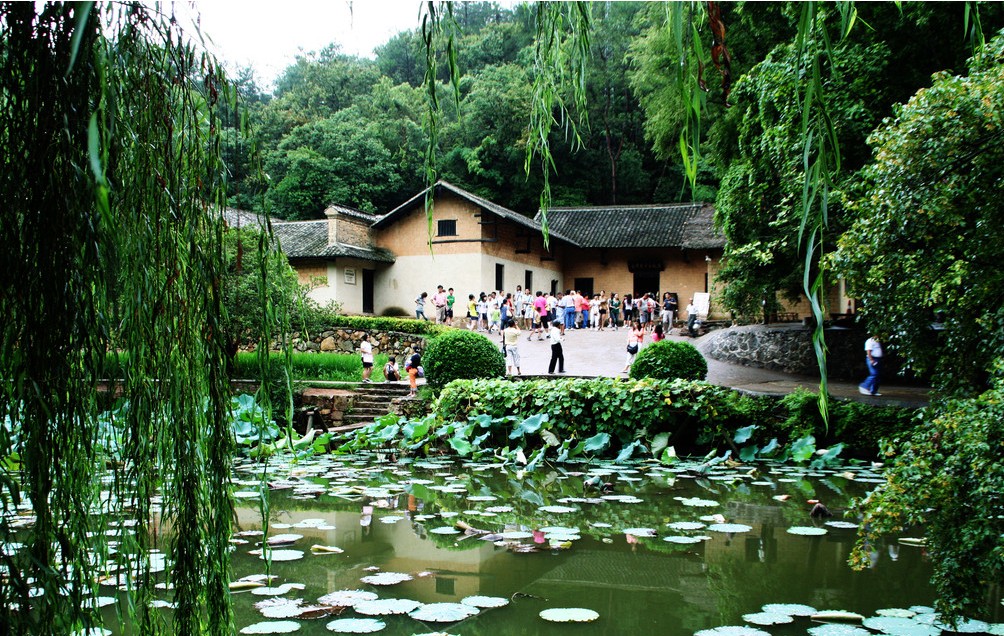 (The former residence of Chairman Mao)
Shaoshan finds itself about 130 kilometers south-west of Changsha. It is the hometown of Chairman Mao. His former residence is named Shangwuchang, nestled in mountains, and now becomes a memorial place for Chinese people to remember this extraordinary man. If you are a fan of Chairman Mao or interested in his controversial saga, this place is worth a visit. Other scenic zones include Shaofeng Peak, Dishidong, Qingxi and Heishizhai.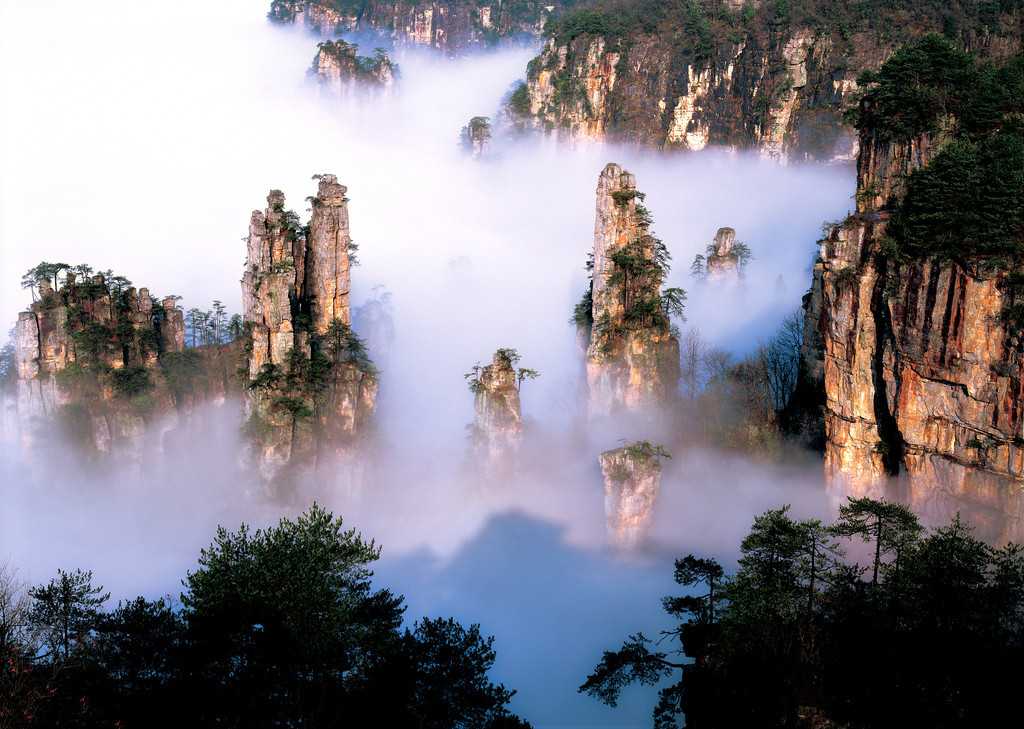 (Fairland - Zhangjiajie)
It is definitely highlight of Hunan province. Still unfamiliar of it? Just recall the floating "Hallelujah Mountains" in Afanda. Zhangjiajie is world famous for its quartz and sandstone geomorphologic structure rare on the planet, and displays the uncanny workmanship of great nature with primitive and wild beauty. The UNESCO natural heritage site Wulingyuan Scenic Area consisted of Zhangjiajie National Forest Park, Suoxiyu Nature Reserve and Tianzi Mountain Natural Reserve has people of Han, Miao and Tujia, Hui live harmoniously far from the madding crowd. While the mysterious Tianmen mountain, most famous for Tianmen Cave enchants countless mountain hikers and extreme athletes.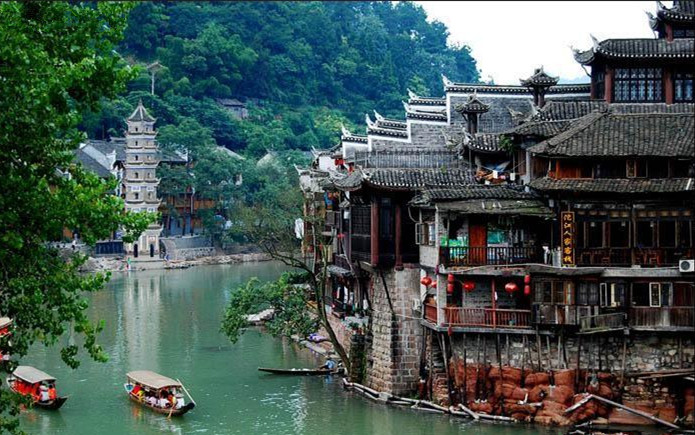 (Fenghuang Ancient Town)
Located in the west of Hunan province, Fenghuang Ancient Town was first built around 1704 and inhabited by minority ethnic groups, mainly Miao and Tujia. Rewi Alley, a renowned author in New Zealand ever named it "the most beautiful small town in China". Head to Fenghuang for leisure, for Diaojiaolou half suspended over the river, boating on quiet Tuo river, slow-pace life style, delicious Xiang Cuisine, the Southern Great Wall…
Mt. Hengshan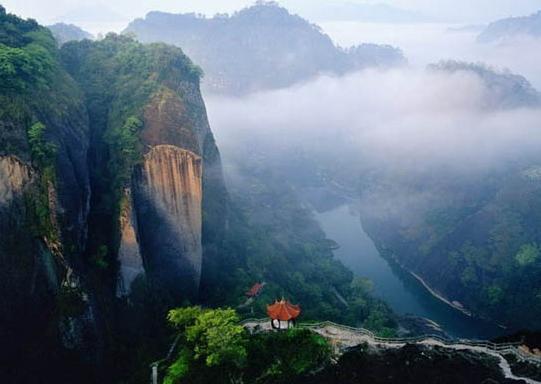 (Mt. Hengshan)
Located in Hengyang City, Mt. Hengshan is the southern mountain of China's Five Sacred Mountains and known as the exquisite one endowed with gorgeous landscape. It also stands out for being a mix of Buddhism and Taoism. Nanyue Grand Temple, Huiyan Peak, Zhurong Peak South Heaven Gate are the major attractions.