If visiting Northeast China in winter, one is expected to be completely intoxicated with the celebration mood and beautiful snowscape. There are at least two winter destinations you should not miss – Harbin, with lively and exciting International Snow and Ice Festival, and lesser-known China Snow Town, a real snow fairyland featuring thick, abundant, high-viscosity and high-quality snow.
Recommended China Snow Town Tours:
4-Day Harbin & China Snow Town Tour (Snow Town winter exploration with Harbin city highlights)
3-Day Snow Town Tour from Harbin (Xuexiang snow village wiinter snow hiking expeirence)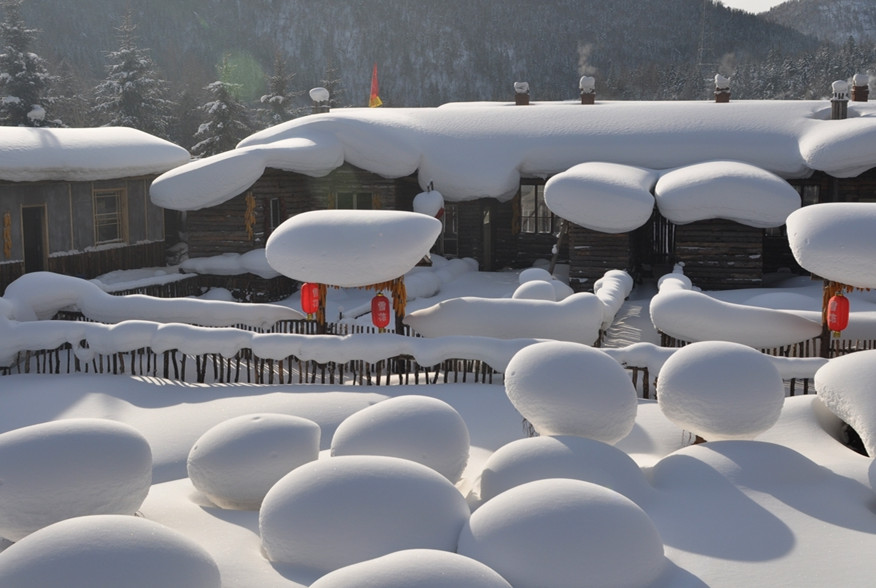 Where is China Snow Town?
Snow Town, also known as Xuexiang in Chinese, is formerly named Shuangfeng Forest Farm. It is located at an elevation of 1500 meters in Hailin city, northeast China's Heilongjiang province, and 280 kilometers from Harbin city. With a snow period lasting for 7 months (from late October to next May) and the average snowfall reaching 2 meters, it is now celebrated as the hometown of snow in China.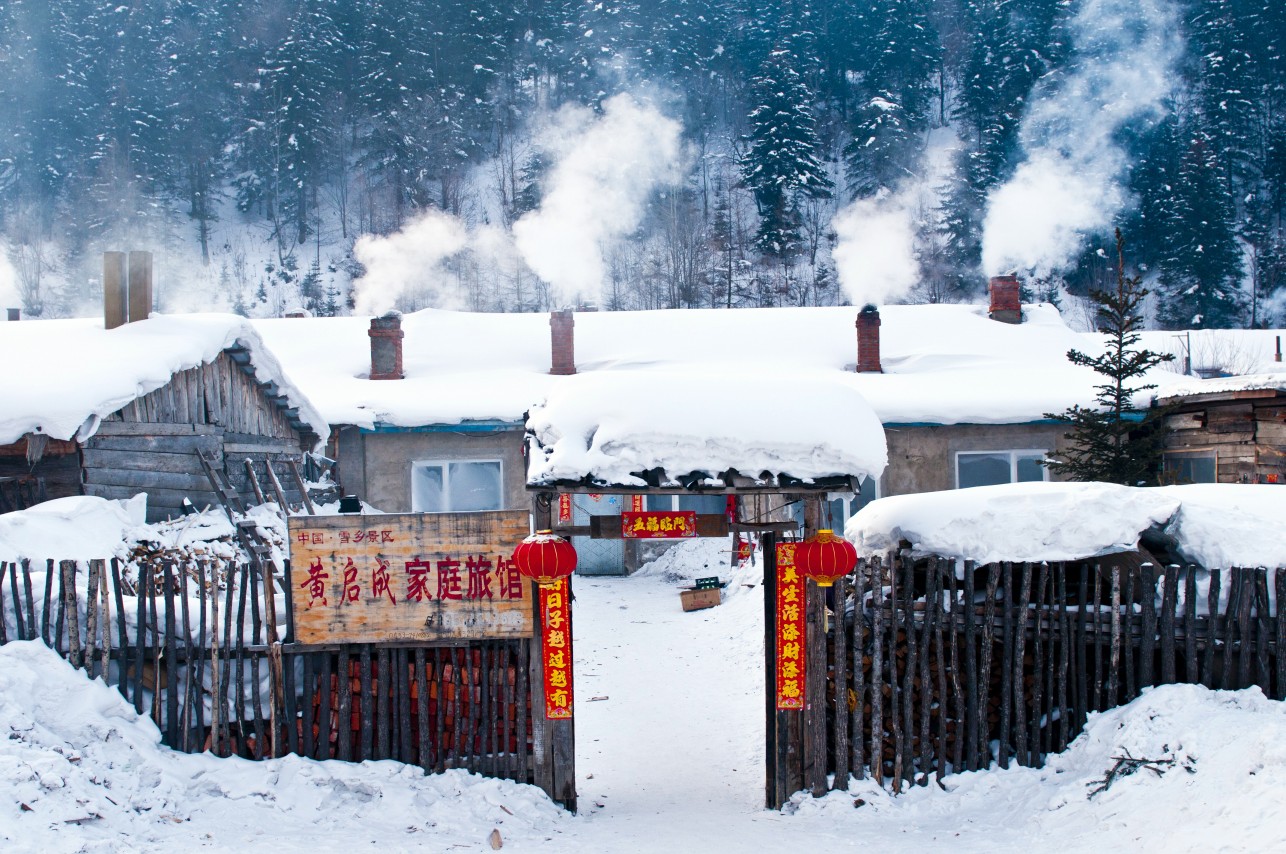 What to see and what to do in Snow Town?
Snow Town comes to be known thanks to some international prizewinning images which bring the public purely beautiful landscape: a hundred Northeast folk houses are covered by heavy snow and connected together, forming various shapes like running horses, huge rabbits, mushrooms… Smoke curls up from kitchen chimneys. Snow hangs from the roof to the ground, creating a unique scene of "snow curtains".
Spring Festival (China's New Year Festival) endows Snow Town a especially joyous ambient. Fireworks and big red lanterns hanging up in front of each house brighten the snow in night, and make it a colorful world.
In snow Town, make sure not miss wood buildings, racecourses, rimed pines, white birch forests, and stunning sunrise on Yangcao Mountain, as well as snow activities like snow skiing, snowmobiling, horse/dog-sled…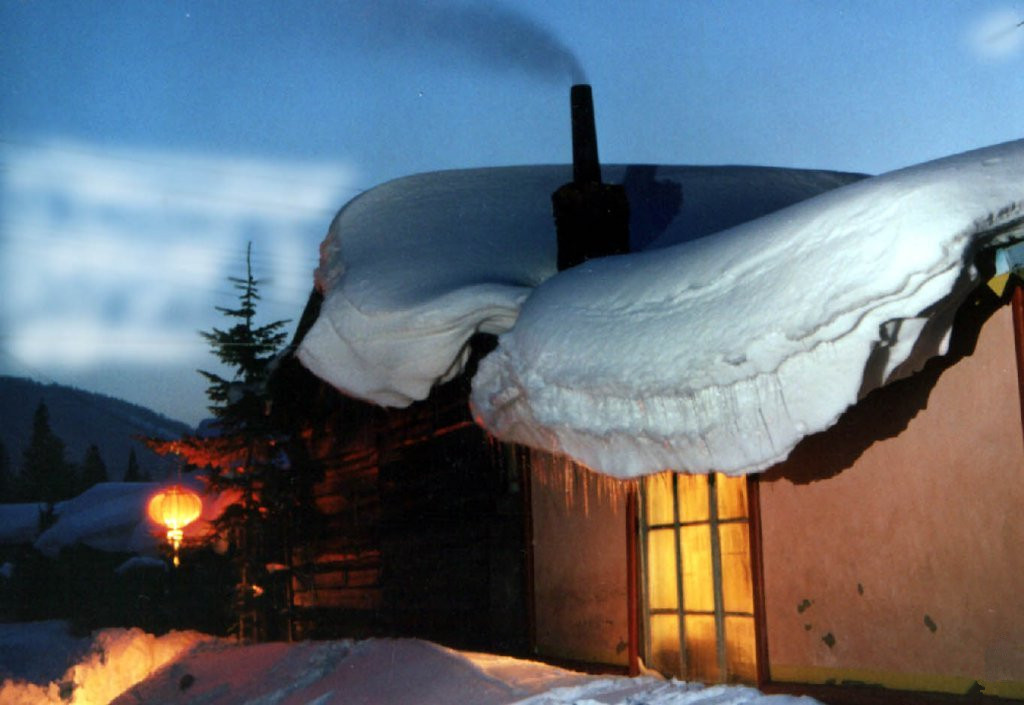 Contact us for a tailor-made China Snow Town tour
What is the best time to visit Snow Town?
Generally speaking, January, February, March, November and December are the best time to travel there. It starts to snow in late October, but the snowscape has not shaped up until mid to late November with snow thickness of about 30-40 cm. Snow Town will not see many tourists in November and early December, making it an enjoyable time for those who prefer quietness. While February and March is the best season for photography, when it snows most frequently with the biggest snowfall of the year.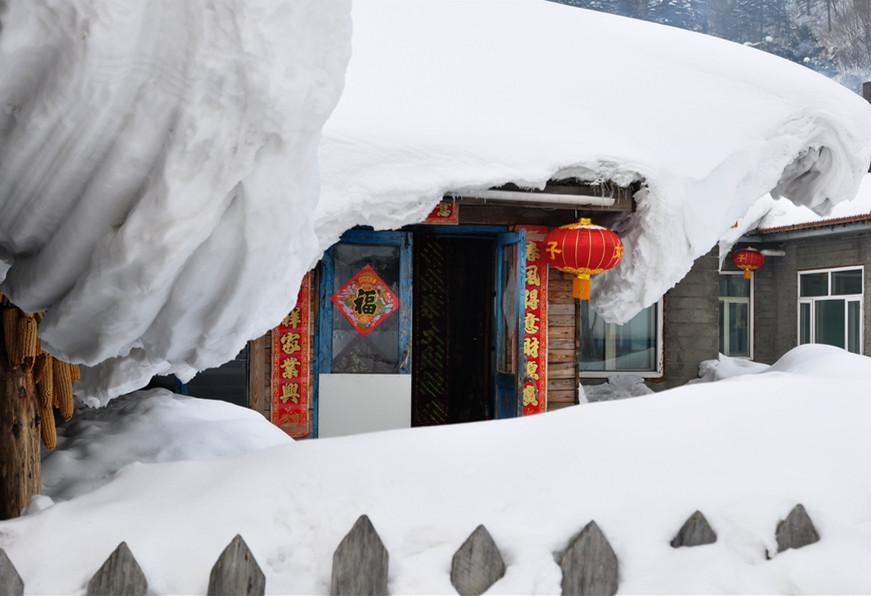 Travel tips to Snow Town:
1. The average temperature in Snow Town is minus 15-30 degree Celsius.
2. So have enough clothing and warm boots to keep yourself from freezing outside, and also keep your camera warm to work with battery.
3. Bring some medicines in case of getting cold.
4. Sunglass against snow-blindness is a must.
5. Prices of hotel room and entertaining activities will run up during the Spring Festival and New Year Day.