For those who have long been fascinated with the sacred temples of the East, we are doing an article on all over China's amazing temples and monasteries, and come out with top ten most fascinating ones, all with ancient Chinese architectural style and spiritual peace. Here they are, in no particular order:
Recommended China Religious Tours
13-day Buddhist Pilgrimage Tour to China
15-day Buddhist Pilgrimage Tour to China with Tibet
White Horse Temple (白马寺)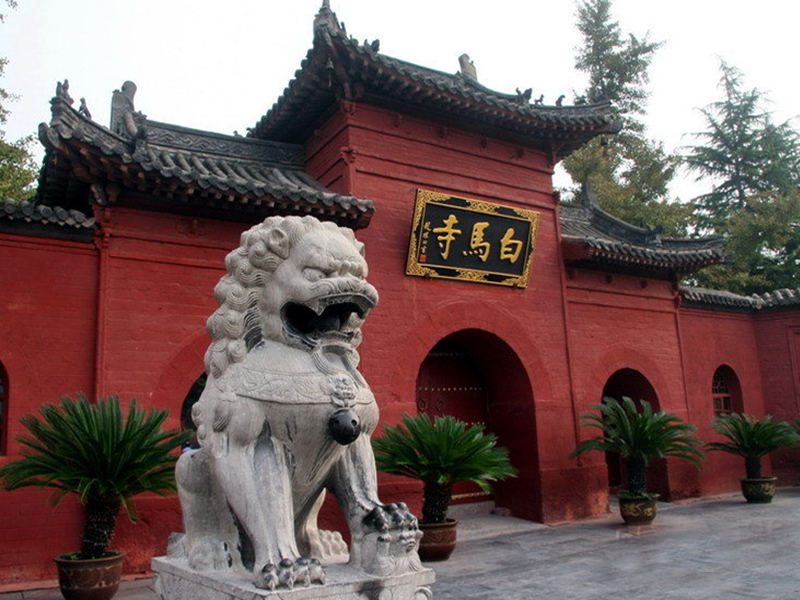 12 km east of downtown Luoyang, White Horse Temple is believed to be the first Buddhist temple in China and one of the cradles of Chinese Buddhism. It was first built in 68 AD during Han Dynasty as a summer resort for Emperor Liu Zhuang, and now boasts Hall of Heavenly Kings, Hall of Great Buddha, Hall of Guidance, Qiyun Tower and many other sites.
Shaolin Temple (少林寺)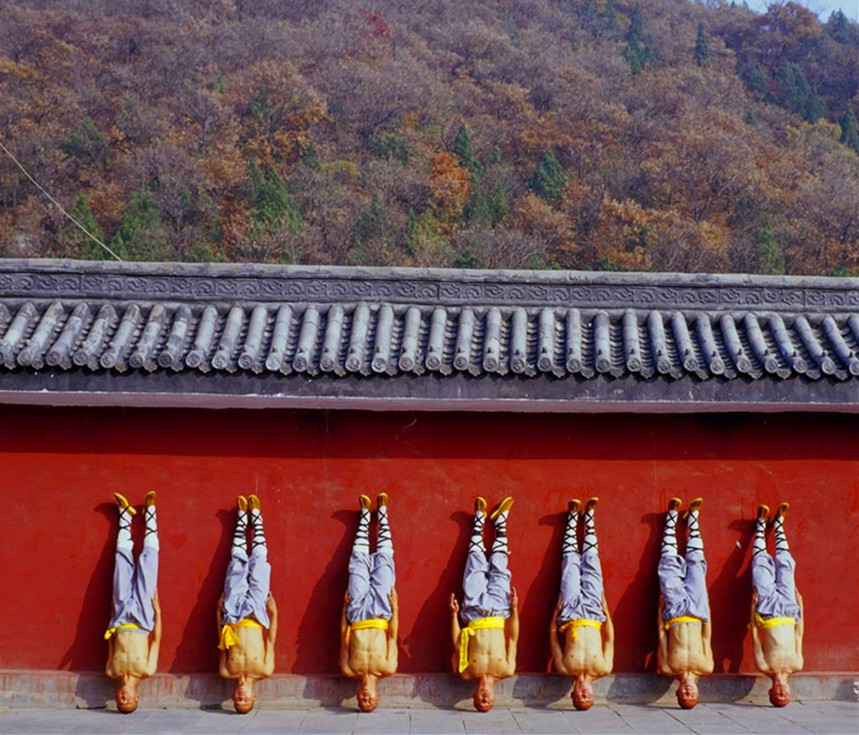 Built in 495 AD during Northern Wei Dynasty, Shaolin Temple in Dengfeng Country has been world-famous for Zen Buddhism and Shaolin Kung Fu (martial arts). Many people from home or abroad has come all the way to Shaolin Temple to learn Kong Fu and find an inner peace.
Recommended China Kong Fu Tour
Daxiangguo Temple (大相国寺)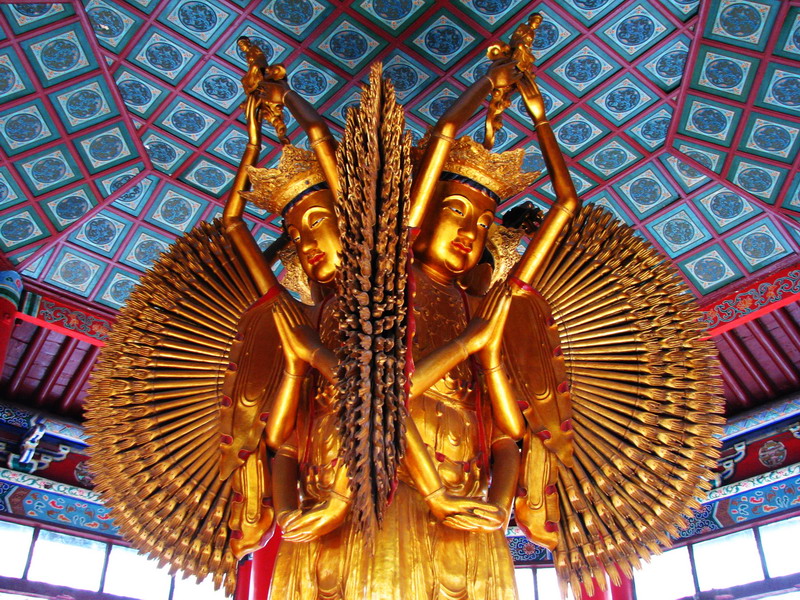 Another famous Buddhist temple in Henan province, Daxiangguo Temple locates at the center of Kaifeng city, and was established in Northern Qi Dynasty (550 AD– 577 AD). A pilgrimage tour to Daxiangguo Temple should focus on its magnificent layout and solemn Buddhist activities.
Jokhang Temple (大昭寺)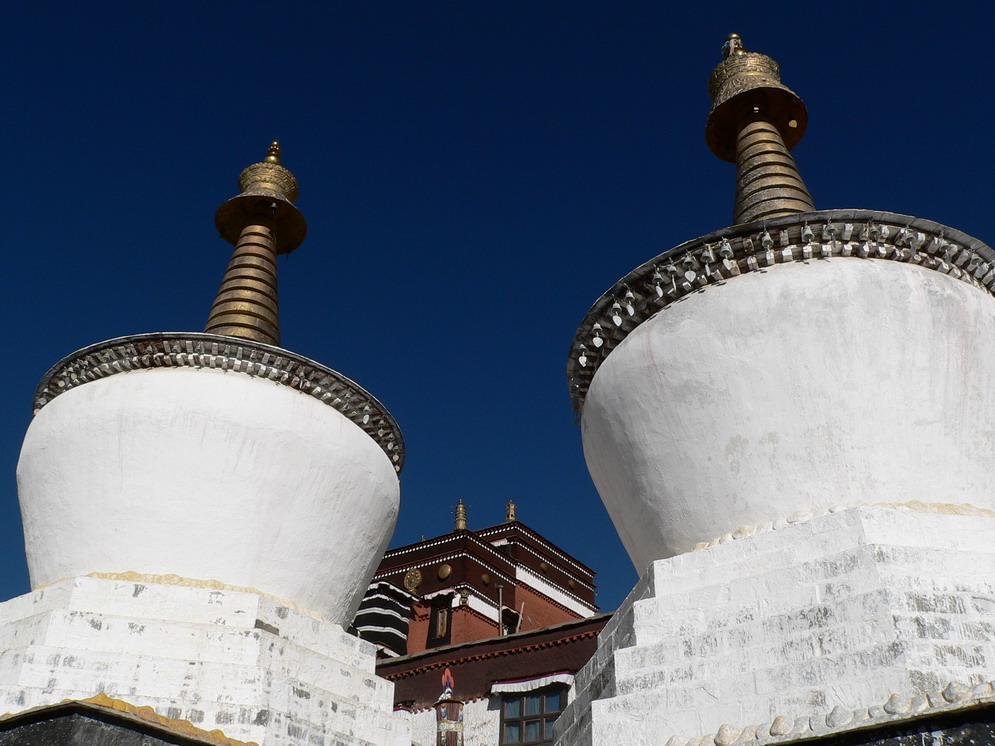 Make an ultimate pilgrimage to Lhasa for the 1300-year-old Jokhang Temple, which is one of the most sacred places in Tibet. Every day, pilgrims from every corner of Tibet trek a long distance to the temple. Jokhang Temple houses a pure gold statue of the Buddha Skyamuni when he was12 years old.
Lingyin Temple (灵隐寺)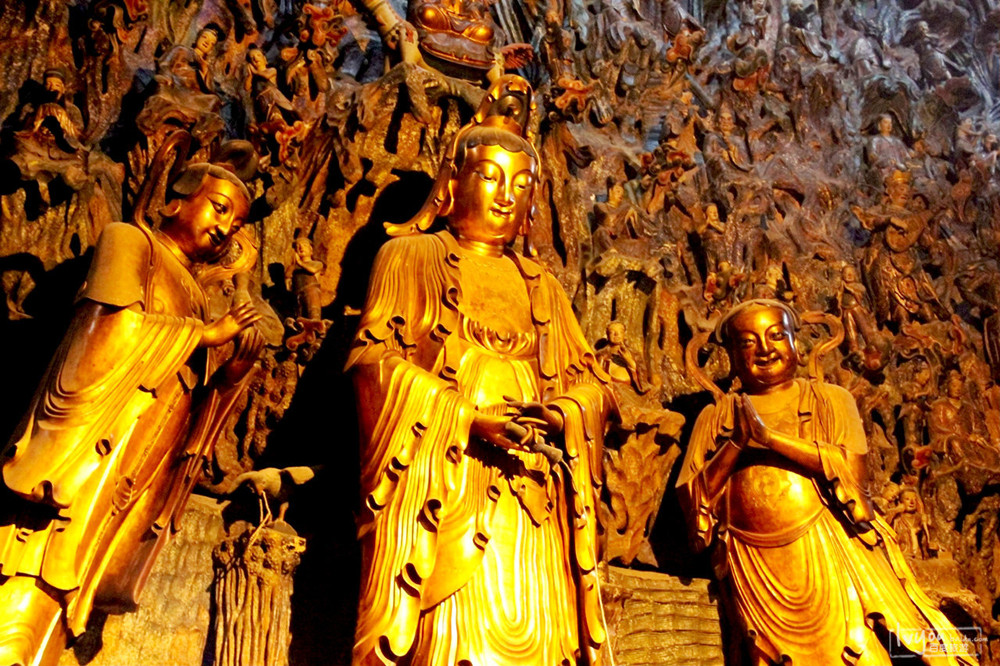 First built in 326 AD, Lingyin Temple is a profoundly peaceful and spiritual hideaway in Hangzhou and one of the most prestigious Buddhist monasteries in China. The halls, elegant Buddhist statues, and a wealth of Buddhist grottoes and stone carvings on the adjacent Feilai Peak made remarkable artistic achievement in the religious arts.
Famen Temple (法门寺)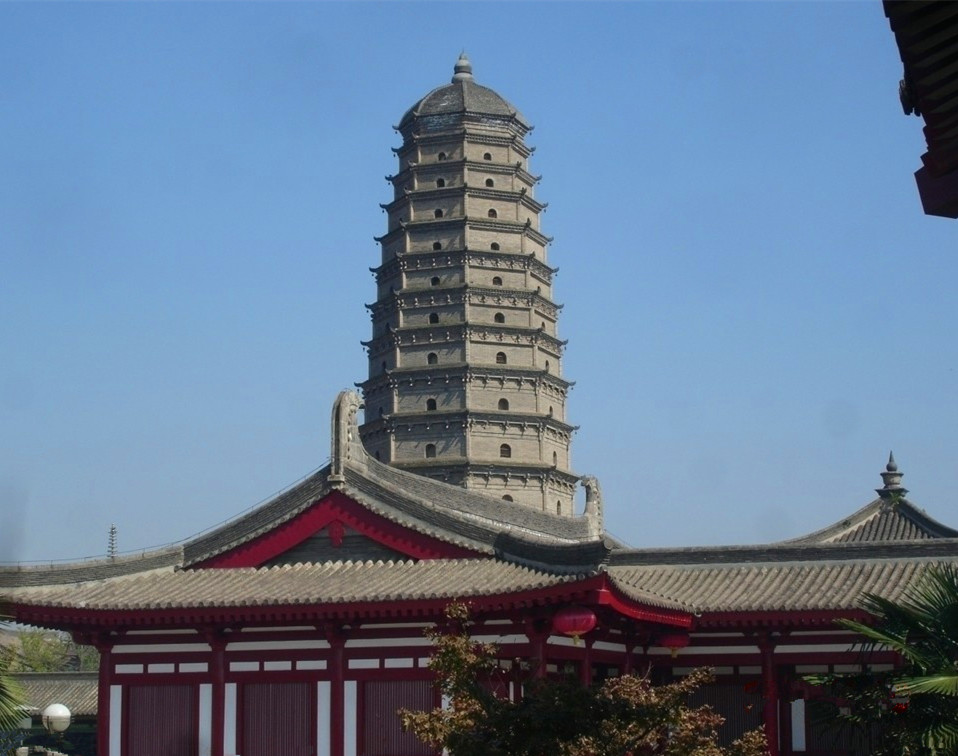 Famen Temple finds itself 120 km away from Xian city, and is renowned as a Buddhist sacred land, because the finger bone relic of Sakyamuni was enshrined and worshiped here. It was built during the Northern Zhou Dynasty. After climbing up to the Fanmen Temple Pagoda, visitors will have a great mountain views.
Ta'er Temple (塔尔寺)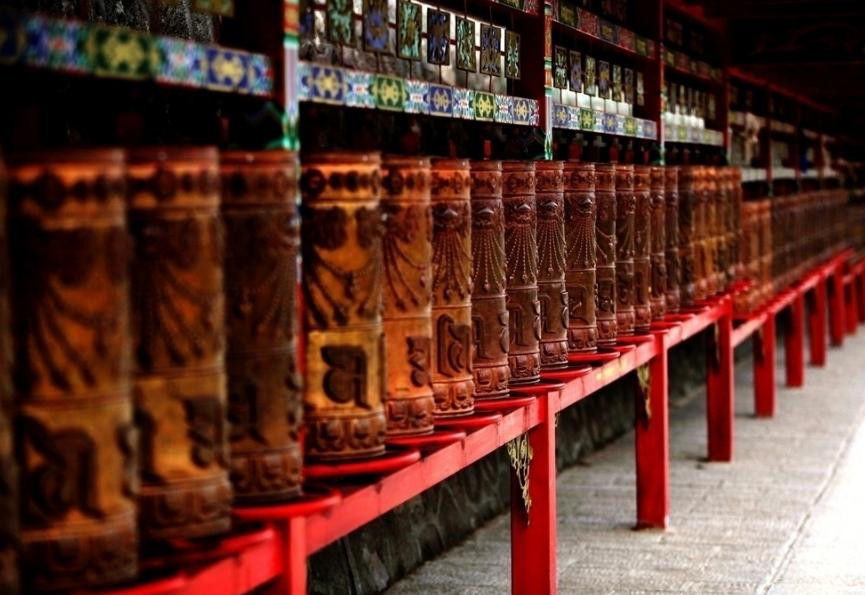 25 km southwest of Xining, Qinghai province, Ta'er Temple is a famous Lamaism Temple in China and the birth place of Tsongkhapa, founder of Gelug school of Tibet Buddhism. It is a large ancient architecture groups mixing both the Tibetan and Han architectural styles, and consisting of scripture halls, Buddha halls, a lama's residence, and pagodas. Yak butter flowers, mural and barbola are three highlights of Ta'er Temple.
Hanging Monastery (悬空寺)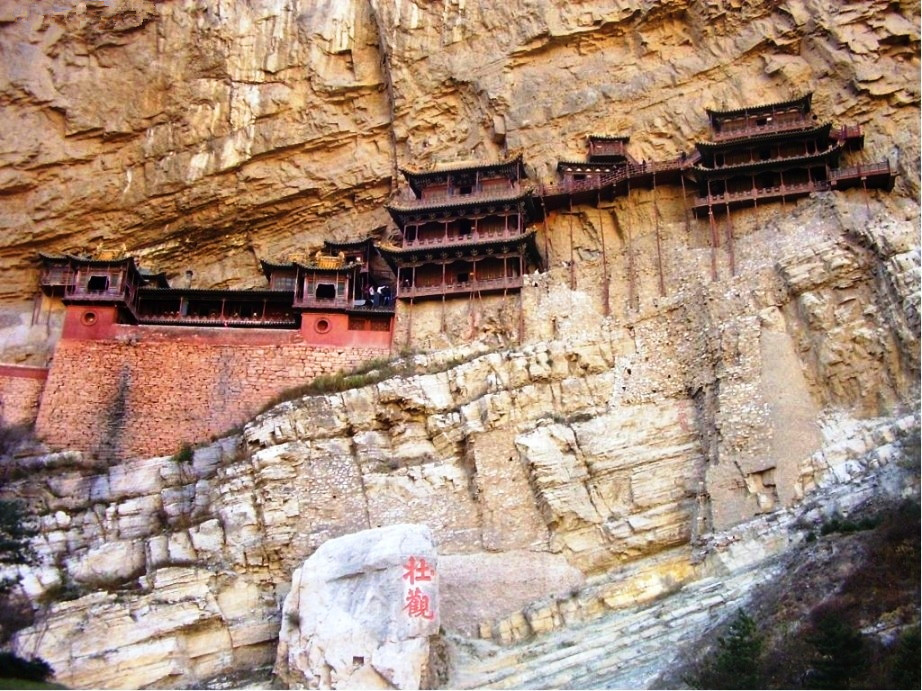 Built into a near-vertical mountain cliff over 50m above the ground near Mt. Heng, the 1,400-year-old Hanging Monastery is an architecture gem, and listed as one of the "World's Top 10 Most Odd Dangerous Architectures". Moreover, it is the only existing temple mixing Buddhism, Taoism and Confucianism.
Jinci Temple (晋祠)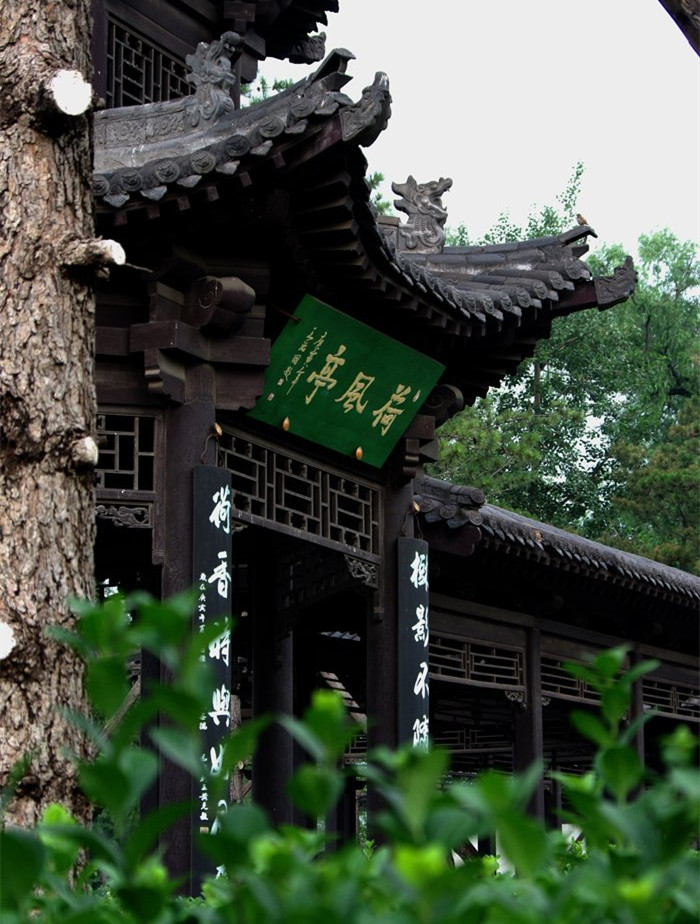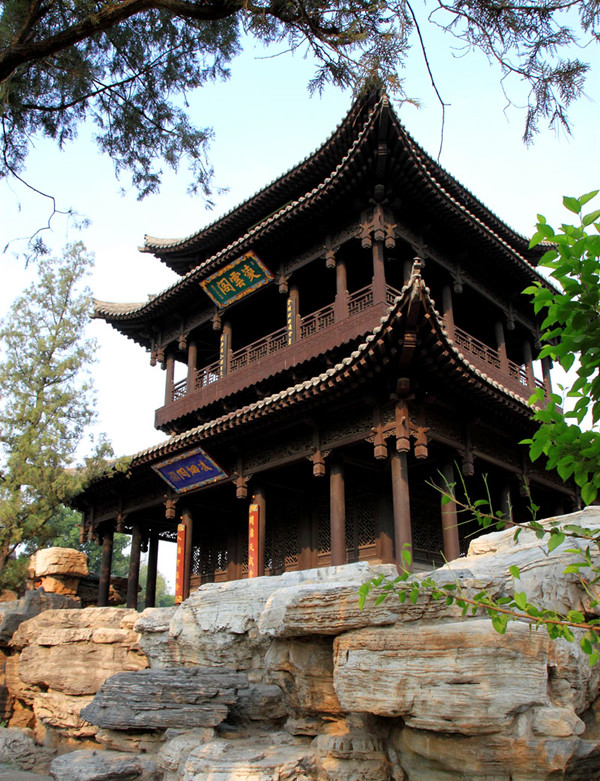 located 25km southwest of Taiyuan City, Jinci Temple is believed to be built before the Northern Wei Dynasty (386 AD-534 AD). It is more like a large ancient garden featuring historical cultural relics and beautiful landscape. The major sites of Jinci Temple include the Hall of the Holy Mother, Chaoyang Cave, Santai Pavilion and Guandi Temple.
Labrang Monastery (拉卜楞寺)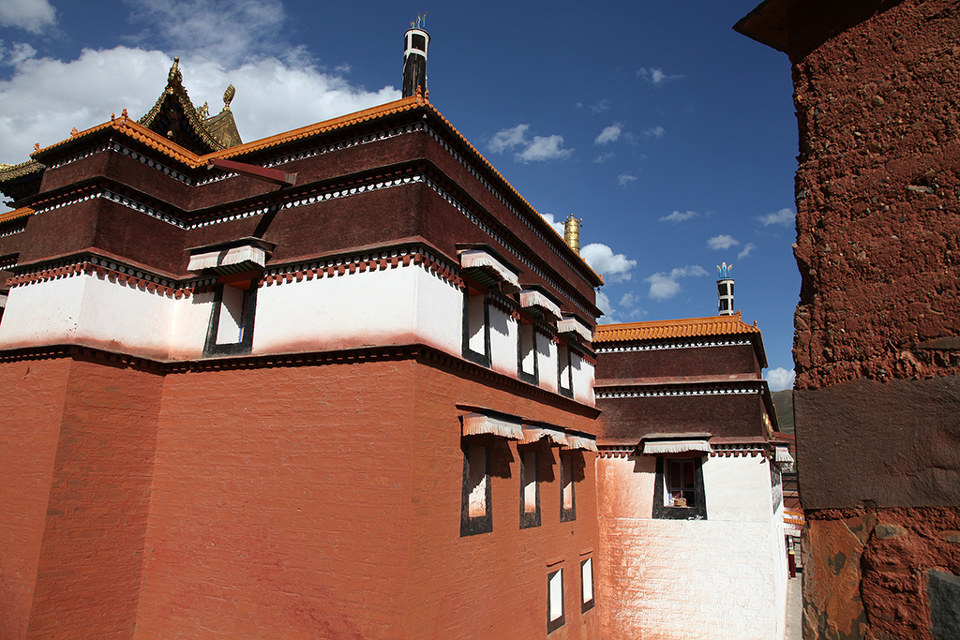 Located in Xiahe County, Gansu province, Labrang Monastery was first founded in 1709 during Qing Dynasty, and is an important monastery of the Gelug of Tibetan Buddhism. Labrang Monastery is also a precious ancient museum, with a collection of tens of thousands of cultural relics, 60,000 Tibetan classics, and over 70,000 pieces of wood carving Sutras.