The nine-month pregnancy makes many of the active expectant mothers so boring and nervous at home, and they are longing for some relaxing and happy time by planning a vacation, while at the same time providing a good chance of seeing the wide world ahead for the unborn baby. However, traveling while pregnant – whether by plane, train, car or cruise – could be very troublesome and highly risky. To ensure a safe and comfortable travel during pregnancy, here are some helpful pointers and tips for you to keep in mind.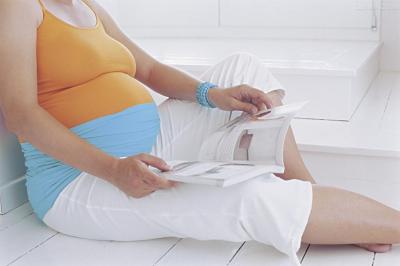 1. Time your trip well
It's best to schedule your vacation during the second trimester (week 13 - week 28) of pregnancy, which is usually considered to be the most appropriate period for travelling and much safer for a long-distance trip. While travelling during the first trimester (week 1 - week 12) may increase the risk of bleeding or miscarriage. Try not to travel after 36 to 38 weeks of pregnancy.
However, for most pregnant women, it is likely to experience nausea, discomfort and fatigue during the trip.
2. Dress comfortably
Wear the loose cotton clothing and comfortable, supportive shoes, which are good for travelling, especially if you're expecting lots of walking. Leave alone the nylon undies, tights and tight trousers. In addition, prepare the right size of swimwear and underwear. You won't want to squeeze your beautiful bump into a costume which is suddenly too small.
3. Carry your medical notes
Always remember to consult with your doctor before you set off, discuss on your travel dos and don'ts. And finally ask him/her to write you a note with your prenatal and medical records.
4. Avoid going to the crowded places
Being in a crowded, noisy place like the railway station, shopping street, or amusement park, the pregnant women could be knocked know accidently, thus increase the potential danger to you or the baby.
5. No high risk activities
High risk activities like climbing, riding, windsurfing, skiing, snowboarding, skydiving, etc are absolutely not allowed while pregnant. But, enjoy your trip to the fullest with brisk walks, yoga, massage, reading by the seaside, low-impact swimming or having an art lesson. If you are in China, try the porcelain lesson.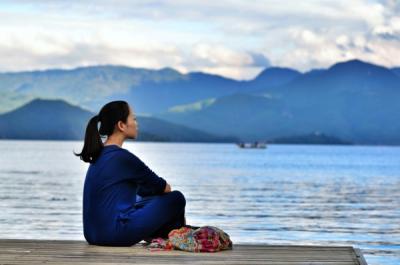 6. Avoid the long journey
The pregnant women are discouraged to take a long journey for the full nine months, as you may face unsafe food, sleeping loss, more fatigue and bumps on the air or gravel roads. It is best for you to choose a domestic destination, instead of a far-off place.
7. Carry healthy snacks and enough water
Take good care of yourself with plenty of healthy snacks and water bottles in case you get hungry at any time and miss your won diet. Furthermore, pregnant women are dehydrated much faster than others, so make sure you always carry enough water. And also make sure you have known how far apart the rest areas (restrooms) are on your journey.
8. Air tips for pregnant woman
>> Check your airline's pregnant flyer policy before booking the ticket. -- Find International Flights to China
>> According to most airlines, pregnant women before 32 weeks will be treated like normal travelers. And there shouldn't be any problems for the first two trimesters when flying. The airlines may require a note from your doctor if you are scheduled to deliver within 30 days of takeoff.
>> Book an aisle seat so that you have a little more space and can easily reach the bathroom as needed.
>> Try to walk up and down the aisle frequently on the plane to reduce the risk of a blood clot, or thrombo-embolism.