A cultural journey to China, the captivating water towns known as Venice of China with exquisite waterways located in Jiangnan area (south of the Yangtze River's lower reaches) are must-see destinations. Peaceful and relaxing hours at an ancient house or in a small boat gently dropping down the town river can be enjoyed while at the same time providing the authentic water town life of China centuries ago…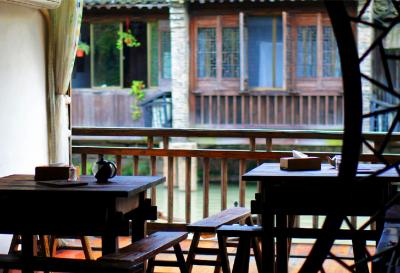 1. Wuzhen Water Town (乌镇)
80 km away from Hangzhou city, the 1200-year-old Wuzhen town locates at the north of Tongxiang City of Zhejiang Province, with the ancient Beijing-Hangzhou Grand Canal running across. Ranking the first among the most famous water towns in China, Wuzhen is well-known for its imposing ancient building complex and elegant old town layout of ancient docks, waterside pavilions and corridors, stone bridges of all sizes cross the streams winding through the town.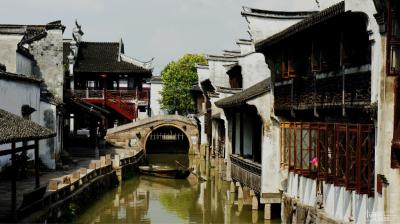 2. Zhouzhuang Water Town (周庄)
Initially built in 1086 during the North Song Dynasty, today's Zhouzhuang has been a very popular tourist destination in China. With its profound cultural background, the well-preserved ancient dwellings from Ming and Qing dynasties, and the refreshing watery views, the small town has attracted numerous artists and litterateurs to paint or make here their new home. It is still worth an in-depth visit, regardless of the chaos of the tourist crowd. But try to find out the tranquil and authentic Zhouzhuang yourself in the low season and by visiting the old batik's workshop, and the old wine workshop.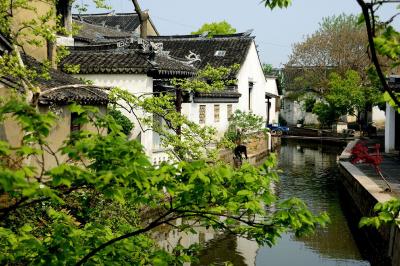 3. Xitang Water Town (西塘)
Xitang is conveniently located within 100 kilometers from Shanghai, Hangzhou and Suzhou, and offers a peaceful world to flee away from the noisy metropolitan life. Similar to the other water towns, Xitang also has cobbled streets, old buildings, arching bridges, crisscrossed rivers, and rowing boats. Furthermore, it boasts a beautiful waterside street and corridor as long as 1000 meters. In spring, Xitang becomes a stunning Chinese ink wash painting when being veiled with mist and rain.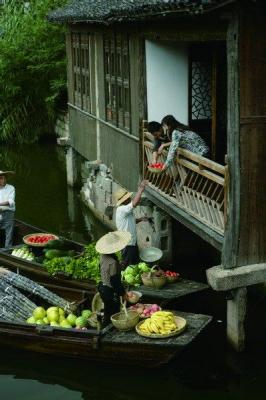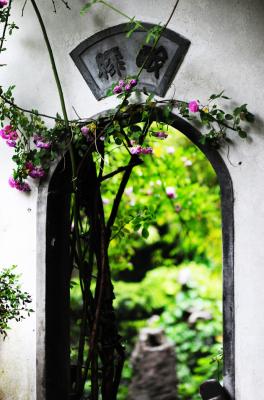 4. Tongli Water Town (同里)
18 km away from downtown Suzhou, Tongli is one of the top 6 water towns in Jiangnan region and surrounded by 5 lakes. The ancient town (with a history of over 1000 years) has been divided into 7 islets by 15 crisscrossed rivers, and linked by 49 century-old stone bridges. Therefore in Tongli, the small boat is the daily means of transport for every family. There are also old temples and typical Suzhou private garden that are worth a visit.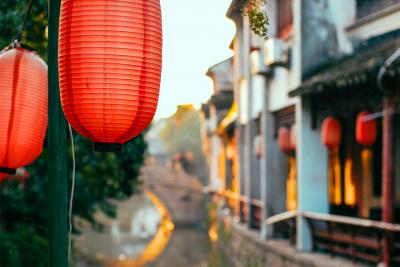 5. Nanxun Water Town (南浔)
Nanxun is one of the most well-preserved old towns in Jiangnan Region. It is simple, humble, and much lesser known than the other water towns, but famous for its cultural heritage and 5 historical private gardens. A visit to Nanxun, you should not miss the ancient Huizhou architecture, the sophisticated Xiao Lian (little lotus) Garden, the waterfront Bai Jian Lou (100 houses), and the mouth-watering local snacks.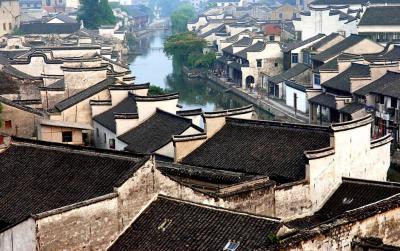 6. Luzhi Water Town (甪直)
18 km east of Suzhou city, the 2500-year-old Luzhi town is hailed as one of the top ten famous Chinese historical townships and was awarded a Township Preservation Award by UNESCO in 2014. Visitors are most likely to be impressed its ancient dwellings and streets, a 1300-year-old gingko tree, and 41 time-honored bridges of the Song, Yuan, Ming and Qing dynasties in various sizes and shapes. So Luzhi is also called Bridge Town.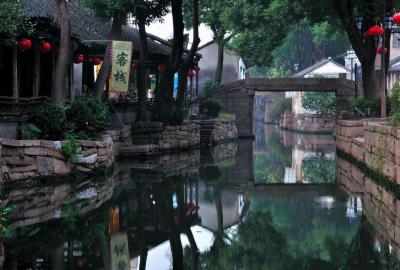 7. Others
Zhuajiajiao Water Town (朱家角) – it is the closest water town to Shanghai (50 kilometers apart), and a laid-back base featuring historical buildings, cultural sites, beautiful scenery, and well-appointed modern resorts.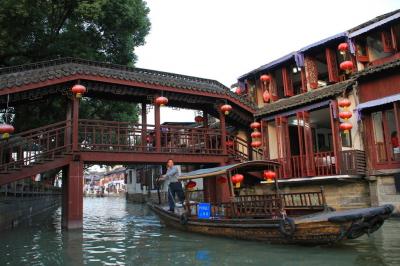 Gubei Water Town (古北水镇) – it is recommended mostly because of being located at the foot of Simatai Great Wall (the most authentic Great Wall in Beijing) in North China. The renovation of this 1000-year-old town has been beautifully done. Visitors now can combine Great Wall and water town for an innovative Beijing tour.