The world's biggest high-speed railway network in China continues to expand: more and more cities in wild western regions are connected by bullet trains. With the opening of Guiyang-Guangzhou High-Speed Railway on December 26, 2014, Guizhou province in southwestern China now can be easily accessible. The new line carries trains at speeds of up to 300km/h, and cuts the rail journey between Guiyang and Guangzhou in the Pearl River Delta from 20 hours to only about 5 hours.
Recommended China High-speed Train Tours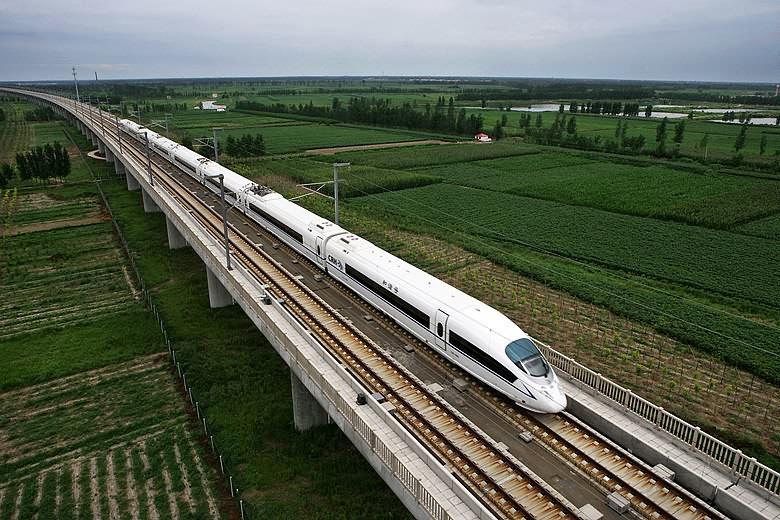 Guiguang HSR (Guiyang–Guangzhou HSR) traverses ethnic minority mountain areas, rugged karst topography in Guizhou and Guangxi, and covers 21 Stations, including some famous cultural and scenic cities like Guiyang, Sandu, Rongjiang, Congjiang, Sanjiang, Guilin, Yangshuo, Zhaoqing, Foshan, and Guangzhou.
Train Schedule for Guiguang HSR and Ticket Prices
The terminal stations in Guiyang and Guangzhou offer 9 bullet trains each way daily between the two cities (856 km / 532 mi apart). The ticket price for second class seat is 266.5 yuan (43 USD), and for first class 320 yuan (52 USD). Passengers can expect modern, comfortable seats and rest rooms, as well as prompt, courteous services on the bullet trains.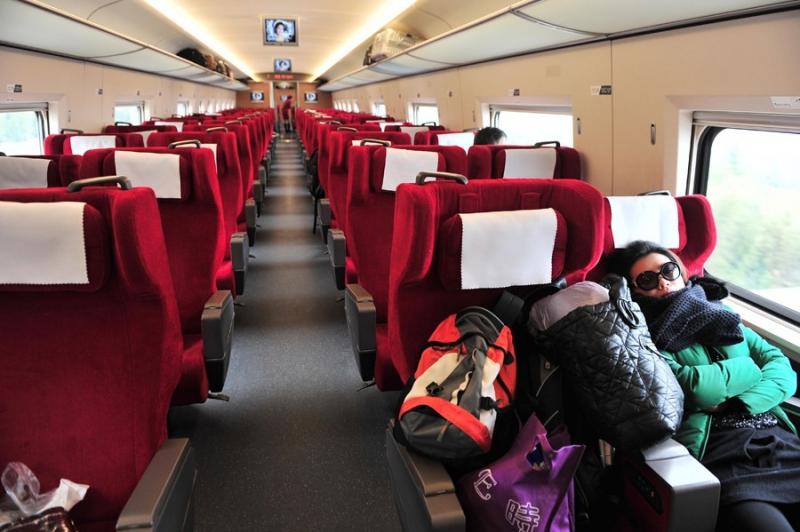 Top Scenic Attractions and Highlights along Guiguang HSR
1. Minority culture and charming natural scenery in Guizhou
Not many have heard Guizhou and its splendid multi-ethnic culture, but this relatively isolated mountainous area is actually a great lure to all travelers. Here you can expect the wonderfully spicy food, the spectacular Huangguoshu Waterfall, the relaxing pastoral scenery, and the original ethnic villages where humble, friendly minority people keep their traditional customs and culture alive by singing, dancing, celebrating fun festivals, etc.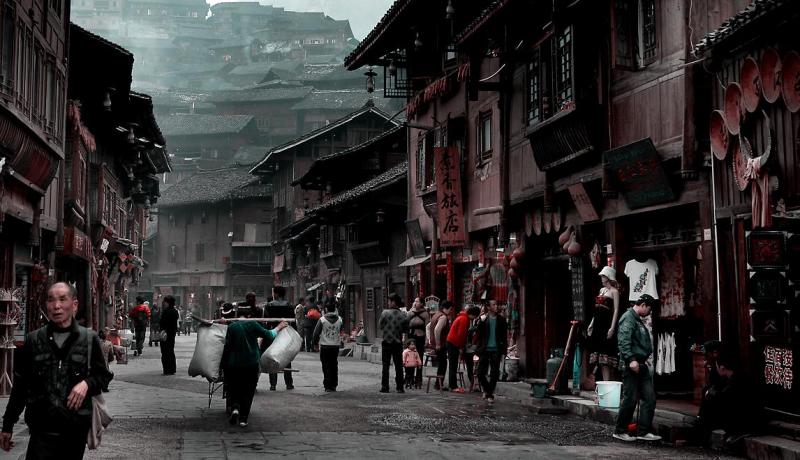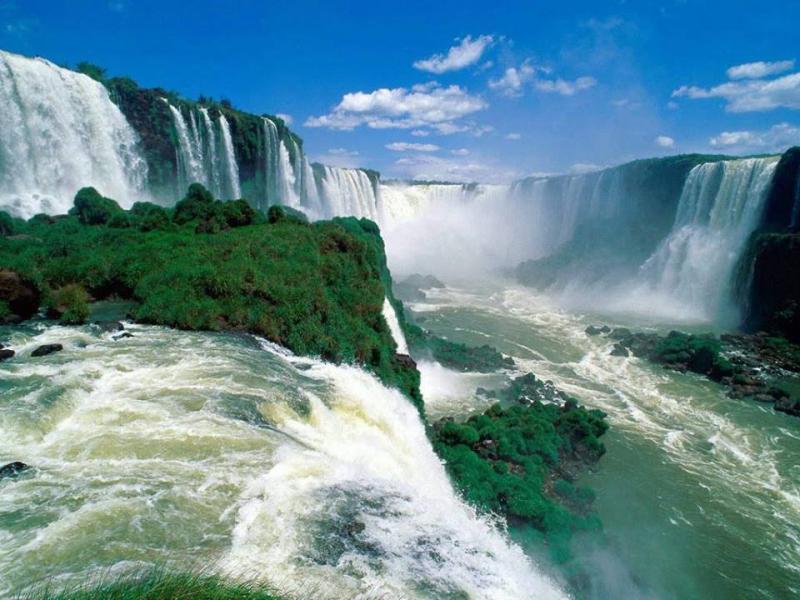 2. Traditional architecture of the Dong ethnic in Sanjiang
Sanjiang is the only Dong minority county in Guangxi, and home to the various traditional Dong architectures, including stilted houses, drum towers, and famous Chengyang Wind and Rain Bridge.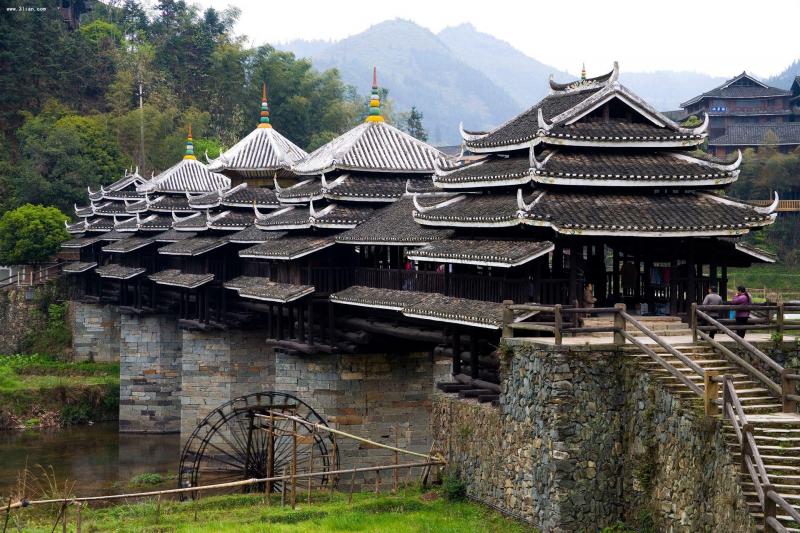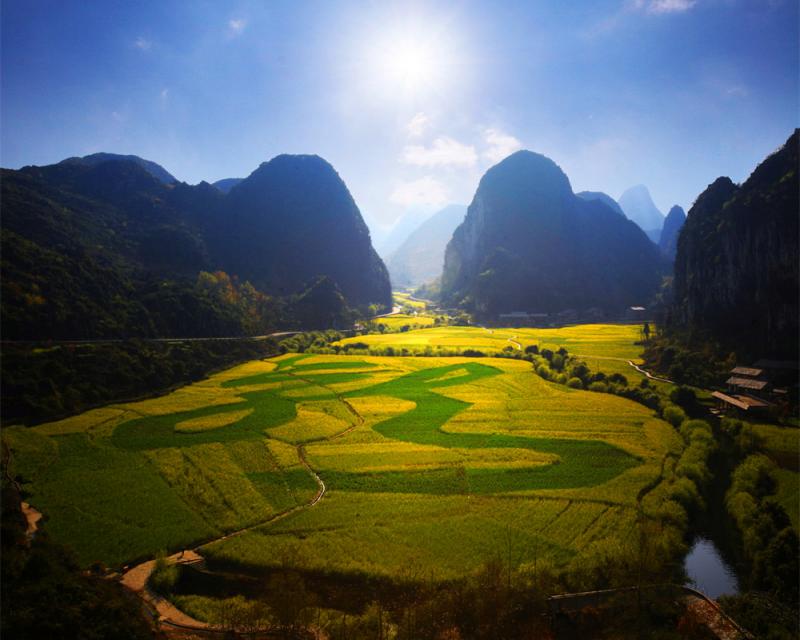 3. UNESCO Karst Landscapes in Guilin and Yangshuo
Yangshuo in Guilin is known the world over for its Karst beauty. It is ideal for sightseeing, hiking, biking, camping and rock-climbing. Don't omit the cruise trip on Li River and the breathtaking rice terraced fields in Longji.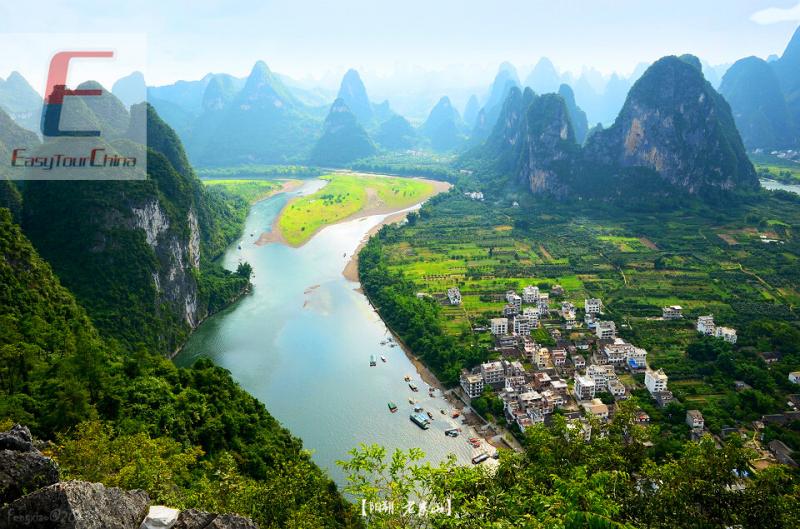 4. Huangyao Ancient Town in Hezhou
One of the top ten ancient towns in China, 1000-year-old Huangyao is embraced by mountains and stands quietly by the low reaches of Li River. It gets famous as being the film location of Hollywood movie The Painted Veil.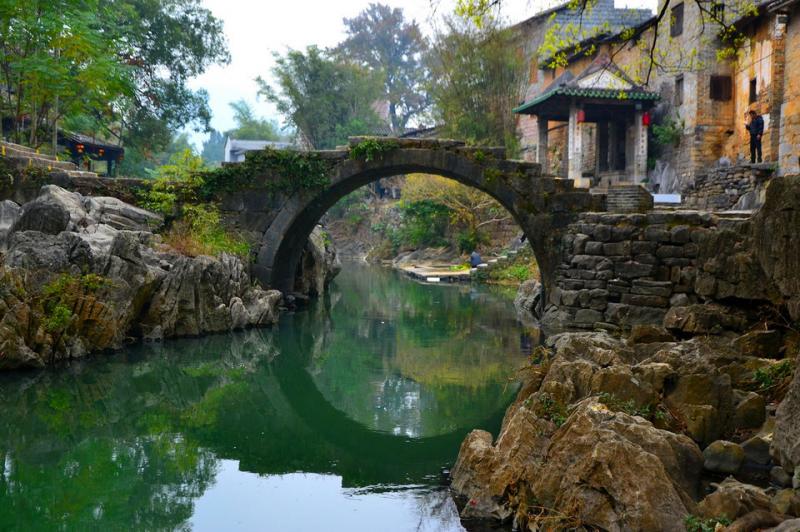 5. East meet West in Guangzhou
The metropolis Guangzhou impresses all the visitors with not only its vitality, overwhelming updates and neon lights at night, but also the cultural richness, showcased in the Cantonese cuisine, Cantonese opera, as well as the untouched old residences, temples and gardens.
Recommended China tours starting from Guangzhou