UNESCO world cultural heritage Lijiang old town in Southwest China's Yunnan province consists of three small villages: Dayan Village, Shuhe Village and Baisha Village. Compare with Dayan's bar hopping and endless streams of tourists, or Shuhe's sharp contrast of busy days and dull nights, Baisha Village is distinctive, less commercialized and rather serene. It was surrounded by natural white sand, hence the name "Baisha" (white sand).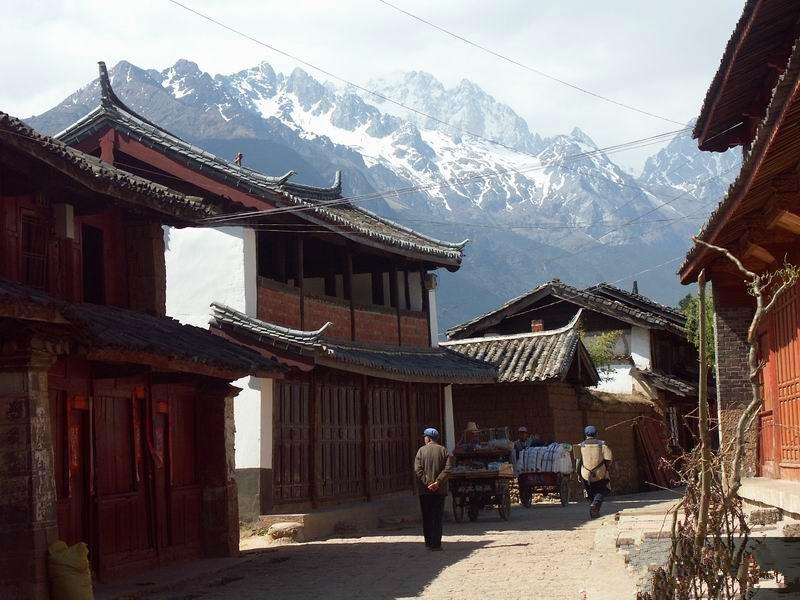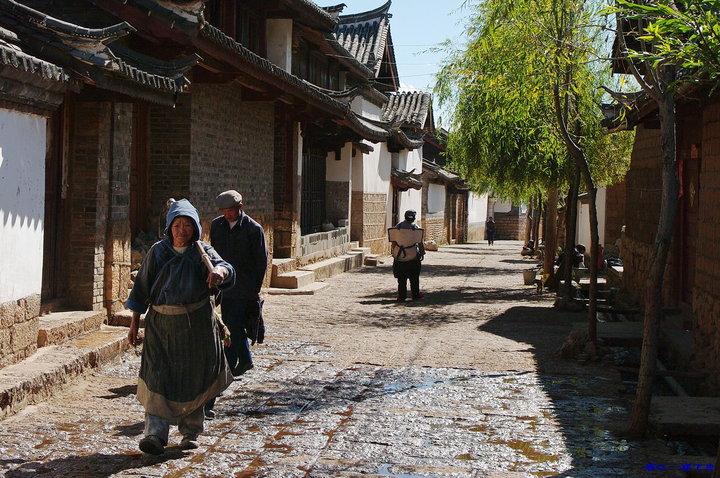 The honorable Baisha Village resides at the foot of the Yulong Snow Mountain (Jade Dragon Snow Mountain), and is approximately 10km to the north of Lijiang Ancient Town. It is the place that Naxi people firstly settled and local Mu Family Governors originated, which was the biggest and most prominent family in Lijiang. The Mu Family began the construction in Baisha during Tang Dynasty (618 - 907), with the building of Baisha Old Street and Beiyue Temple. Gradually, Baisha became the economic, political and cultural center of Lijiang, until the Mu Family moved to Dayan Village (the current Lijiang Ancient Town) during the Ming Dynasty (1368 - 1644).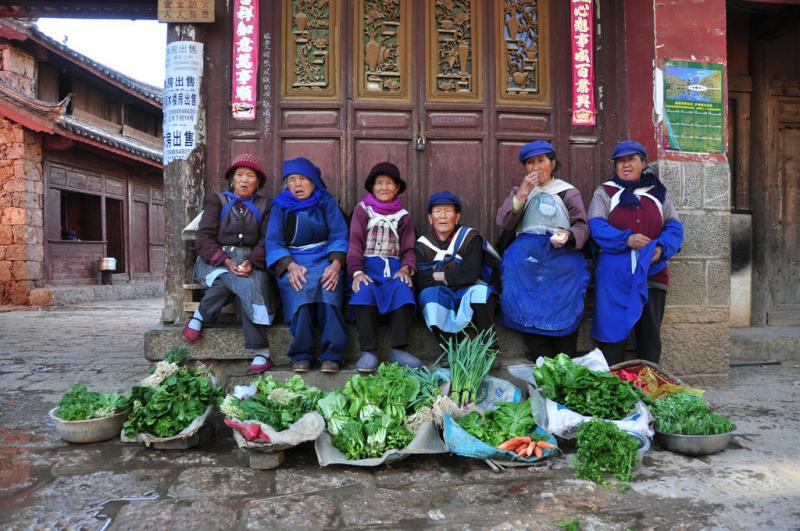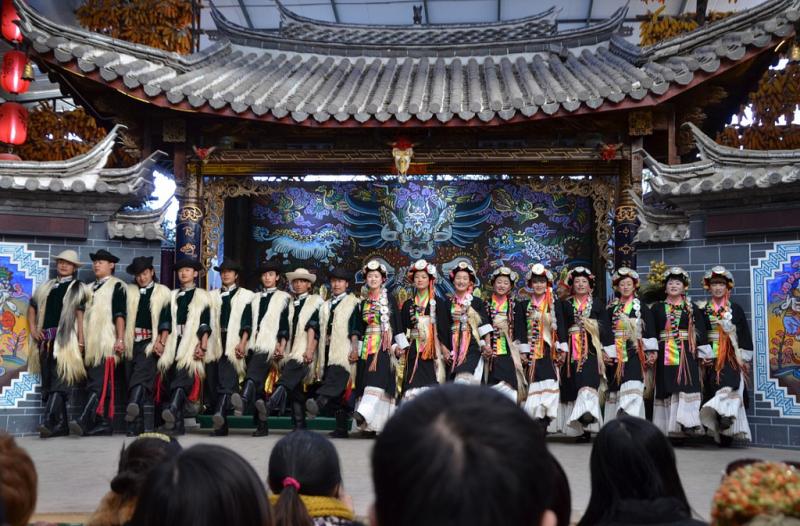 Today, Baisha Village still retains rows of ancient Naxi style architectures and many cultural relics, including Dabaoji Palace, Liuli Temple, Fuguo Buddhist Temple ruins, Wenchang Palaces and the famous Baisha Murals, most of which were completed during the Ming Dynasty.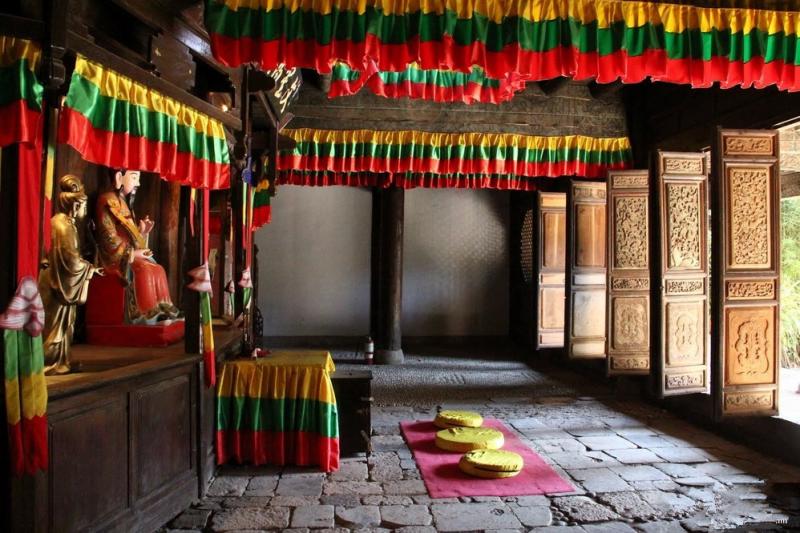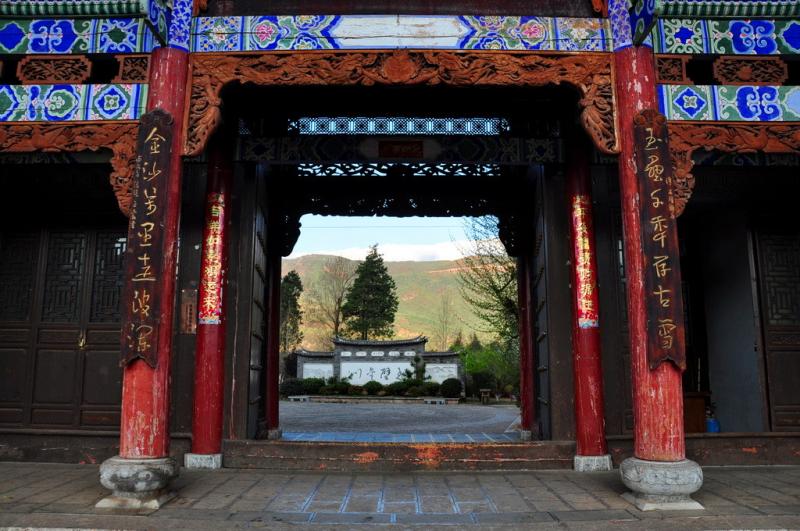 The Baisha murals, also known as Lijing Frescos, are the highlights of Baisha Village tour and the precious information for the research of Chinese ethnic people's arts and religions. The 44 pieces of Baisha murals were initially created three hundred years ago, and mostly drawn from the early Ming Dynasty to the Qing Dynasty (1644 - 1911). Painters of Han, Tibetan, Naxi, Bai and other nationalities contributed to the murals and made them a great fusion of different styles of art and culture. Most of the paintings tell hallowed religious stories of Taoism, Buddhism, and Tibetan Buddhism.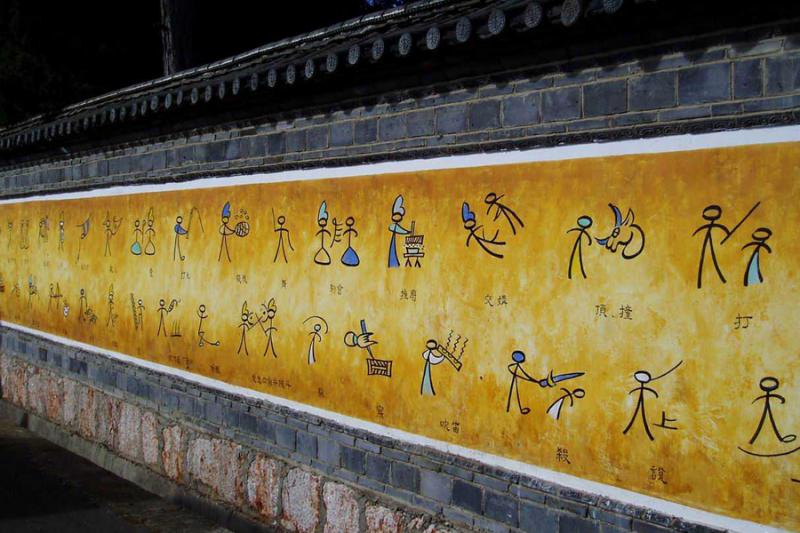 Travelers are encouraged to have a leisure stroll around the village to enjoy the simple, slow lifestyle, enchanted traditional Naxi culture, tranquil streets lined up with ancient dwellings and the pleasant rice fields. If you come here on the twelfth day of the first month of Chinese lunar calendar, you can join the grand religious festival. The ancient halls on the village's east street will be open for sacrifices to the Gods, and people of different minorities in Lijiang will gather here.