Late April brings Guilin with flowers in full blossom, pleasant sunshine, and also light rain for spring sowing as well.
Instead of sleeping late at home and watching the boring TV series, we crafted ourselves a leisure biking tour along Huangjiang River, passing by primitive villages with tranquil rurality. The cycling route follows paved roads, highways and bumpy country roads, and is as long as about 40 km.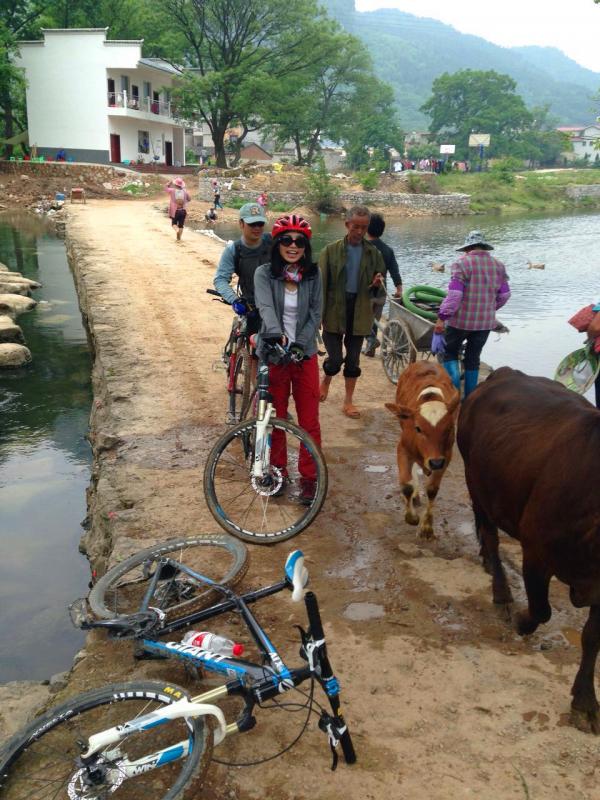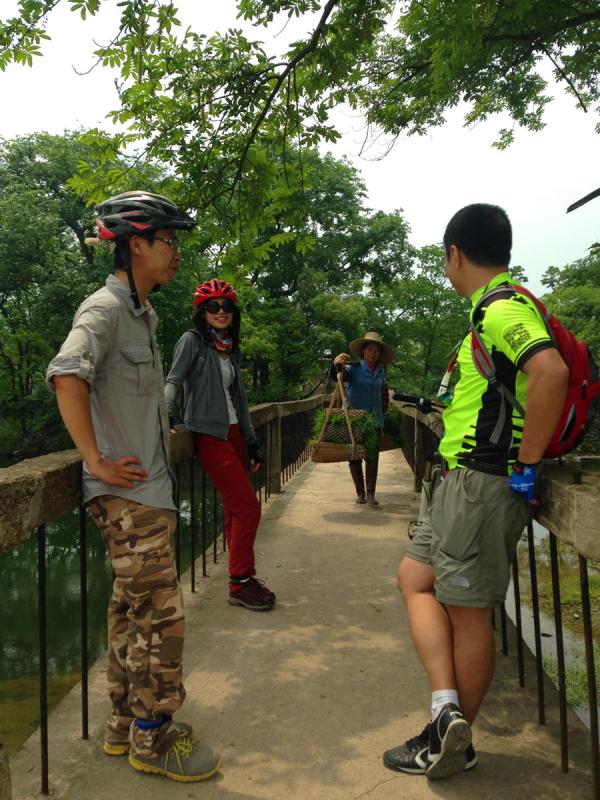 16 kilometers east of downtown Guilin, Huajiang River winds its way for 49 kilometers and finally falls into Li River. Huajiang River is the epitome of the world-famous Li River, and known by locals as "the back garden of Guilin", wandering through the woods, rice fields, surreal limestone peaks, and serene villages.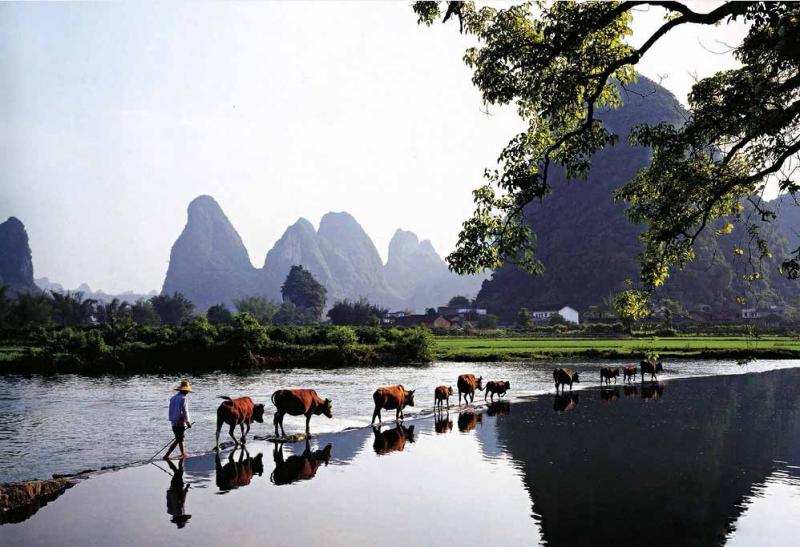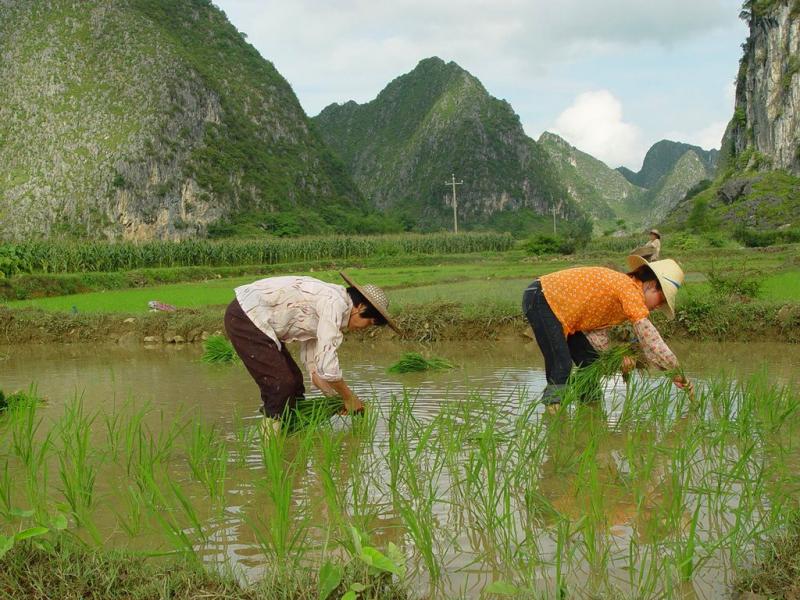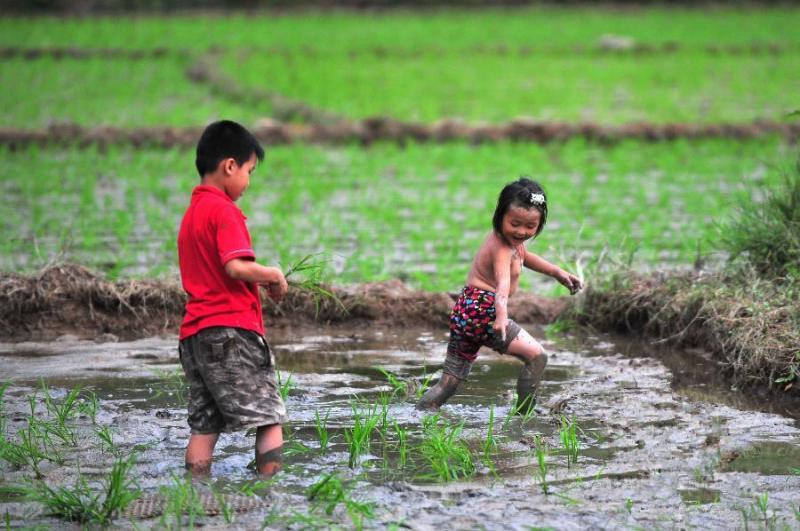 Initially built in 200, 23 km away from Guilin city, the river-side Daxu Old town is one of the four great market towns of ancient Guangxi, and another highlight of this Guilin cycling tour today. The stone-paved roads are lined up with well-kept dwellings, and hold some traditional workshops, barbershops, and several stalls selling local snacks and folk souvenirs.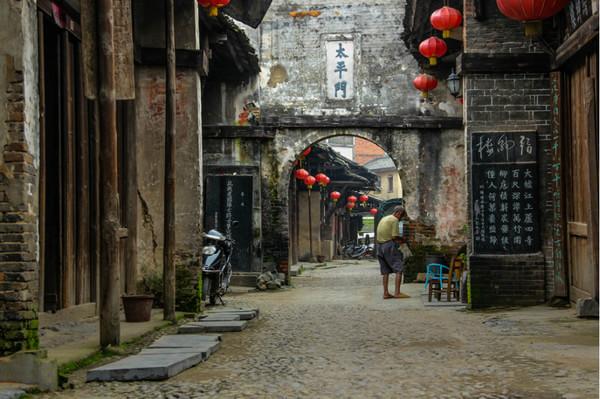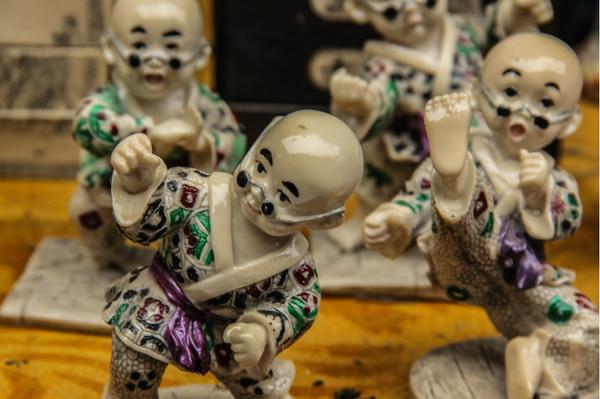 On the opposite shore of Daxu Town, Maozhou Island and Liyu (Carp) Island are places to enjoy the authentic farmer's food. The farmers here own orchards and vegetable fields that offer various fresh fruits and food materials. We also have tasted the delicious fish dish caught from Li River.