One of China's less-touristy places, northeast of Qinghai-Tibet Plateau, Qinghai Lake is a real treasure-trove of natural beauty. If you're looking for a couple of days of a cool summer vacation with adventures and flower festival, consider making a romantic approach to Qinghai Lake area – it's also worth taking a train in from neighboring Tibet by Qinghai-Tibet Railway.
10-day Qinghai & Gansu Expedition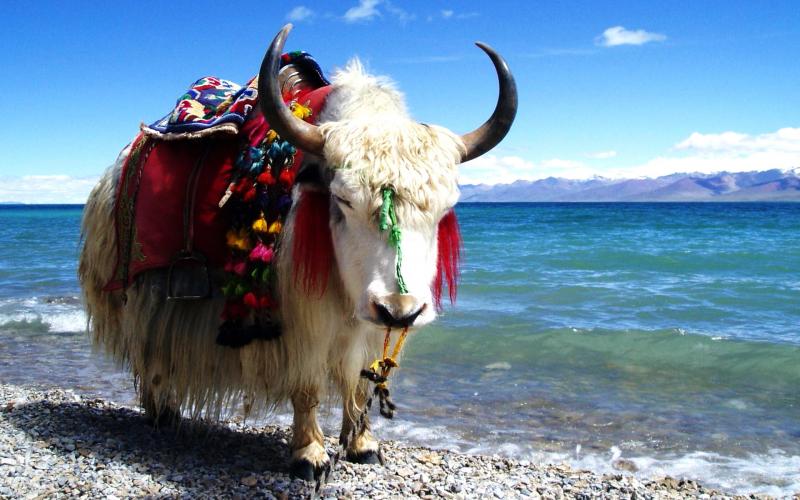 When talking about canola flower festival in China, most think of that in Luoping, Yunan Province or Wuyuan, Jiangxi Province. And yet it is hard to imagine a place better than Qinghai Lake in summer, with seas of canola flowers blending into the stunning views of pure plateau lake (3000 m above sea level) and heads of sheep and cows. It'll be a great pleasure to camp by the Qinghai Lake in summer.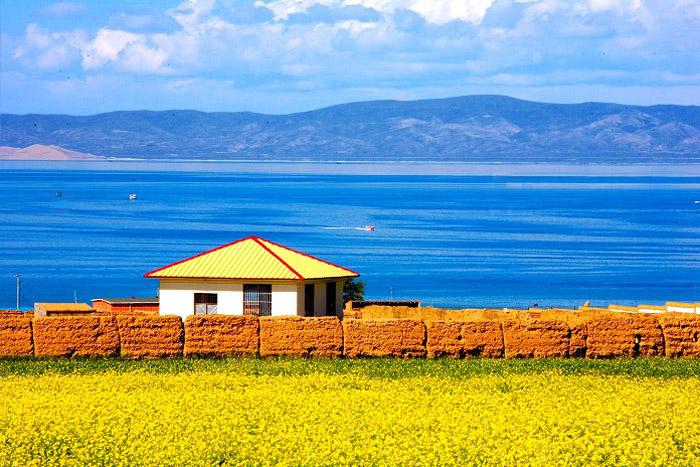 Though the rape flowers last from late June to early October, the best time to visit Qinghai Lake is between July 10th and 20th (average daily temperature around 15℃), when all canola flowers are in full blossom, coupled with the dramatic ever-changing sky and sacred blue lake, and featuring a magnificent display of golden yellow color. It is also the time when Tour de Qinghai Lake International Road Cycling Race is held.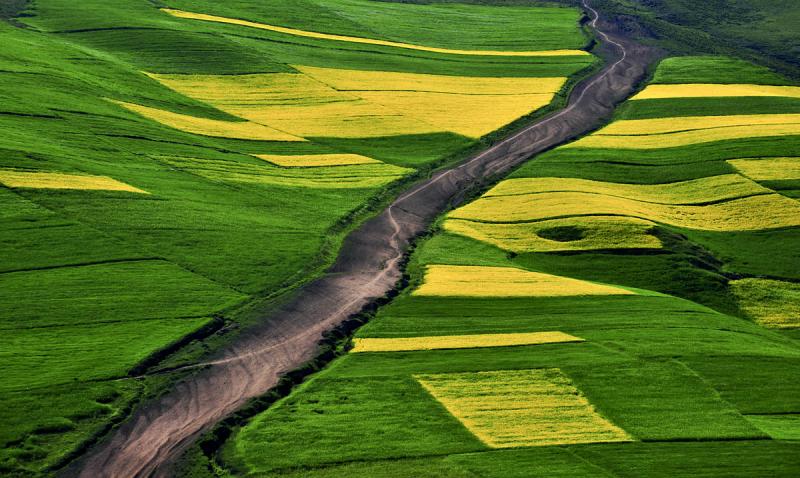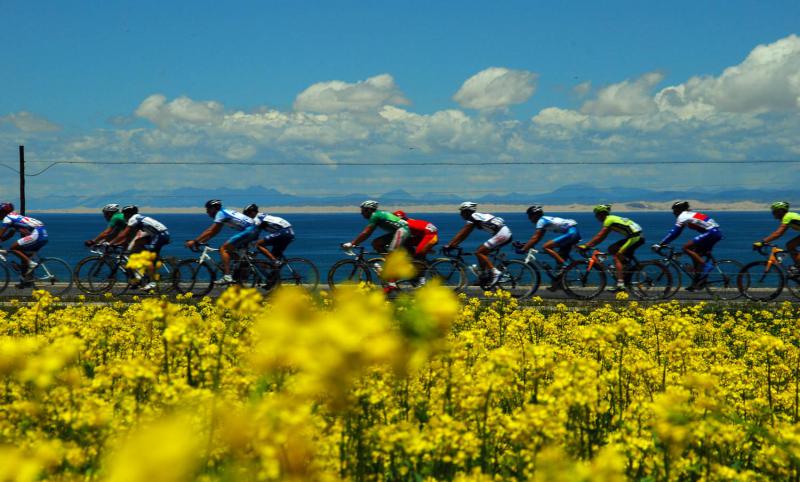 The best place to appreciate the rape flower fields
1. On the way from Xining to Qinghai Lake
2. Riyue Mountain (日月山) – on the east mountainside, there are sloping rape flower terraced fields, while on the west mountainside, a vast canola flower land extend with Qinghai Lake to as far as your eye can reach.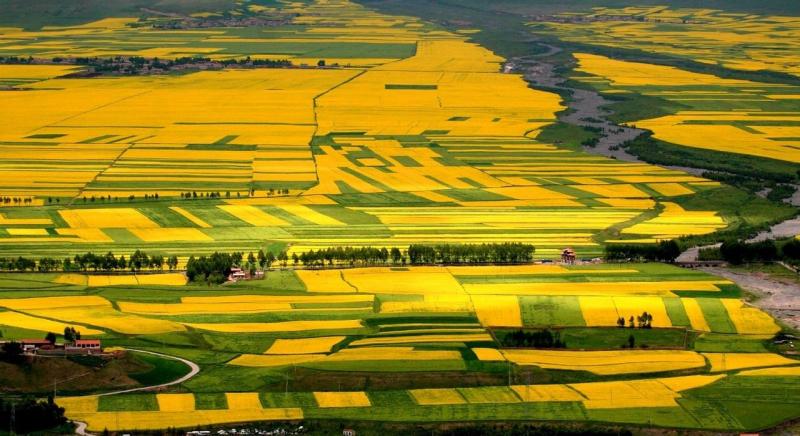 3. Menyuan (门源) – 150 km north of Xining, the place is most famous for the over 600,000-mu canola flower fields with Haomen River flowing through.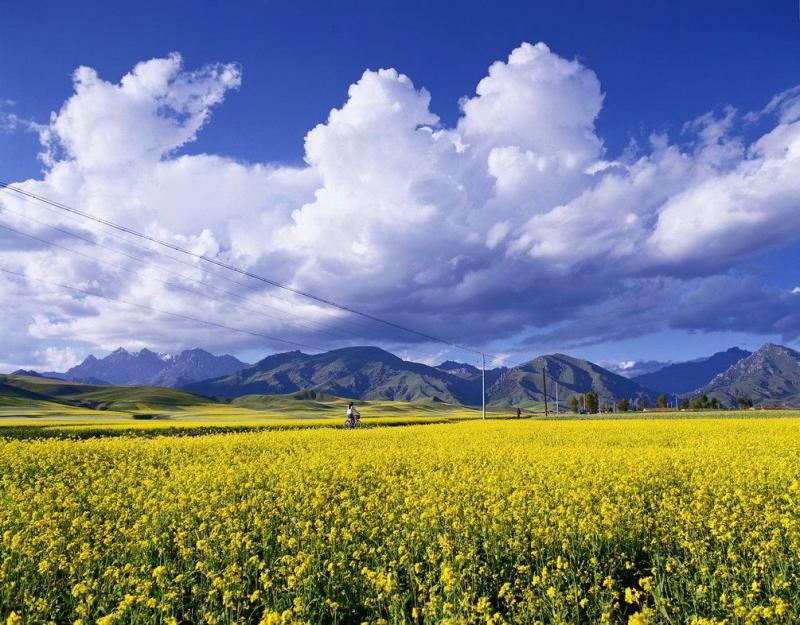 4. Zhuo'er Mountain (卓尔山) – of typical Danxia Landform, made up of red sandstone and gravel rock, the mountain becomes a palette in July with the canola flower blossoms. It is also a great place for watching sunrise.