Go back! Go back to the wide nature of awe-inspiring wide Great Walls if you're seeking for exciting China adventures or weekend getaways from Beijing.
Outgrowing its original past as part of the world's greatest ancient defense works - the only man-made architecture visible from space, the wild Great Wall is now like an injured, sleeping dragon, covered with weeds, scratches and broken bricks, and still a less explored area.
Best-selling China Great Wall Tours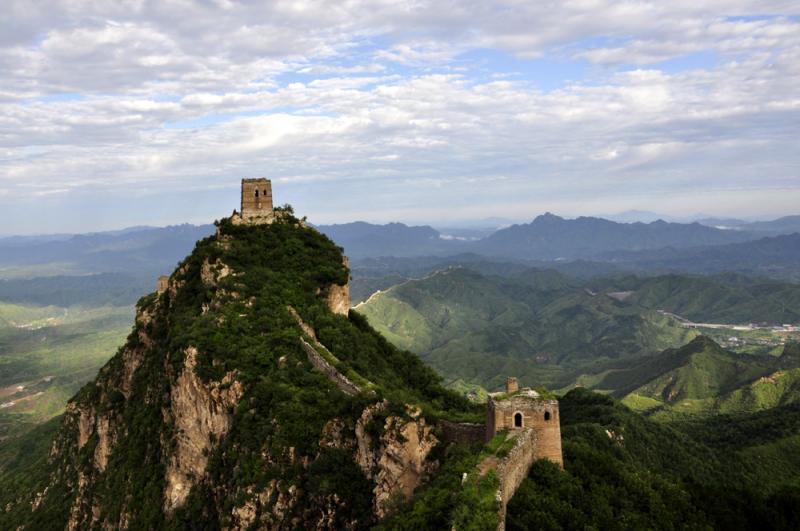 Different from the well-preserved Great Wall like Badaling, Juyongguan or Mutianyu, the wild Great Walls brims with more fun and freedom, more wild back stories, and things more traditional and more authentic. However, the walls have not been repaired for centuries, thus you will see sad scenes of decay and abandonment, and recalls the historical scene of wars.
You won't be disturbed by the tourist crowds, but you will have to spend more effort on hiking and climbing the steep slopes. It is not easy and even dangerous, so watch your steps and slow down. It will be very delightful to have a picnic on the Great Wall with tea or coffee, or enjoy the fresh local food at the farm house. Too difficult for you? You'll find that all the efforts and pains have been totally worthwhile.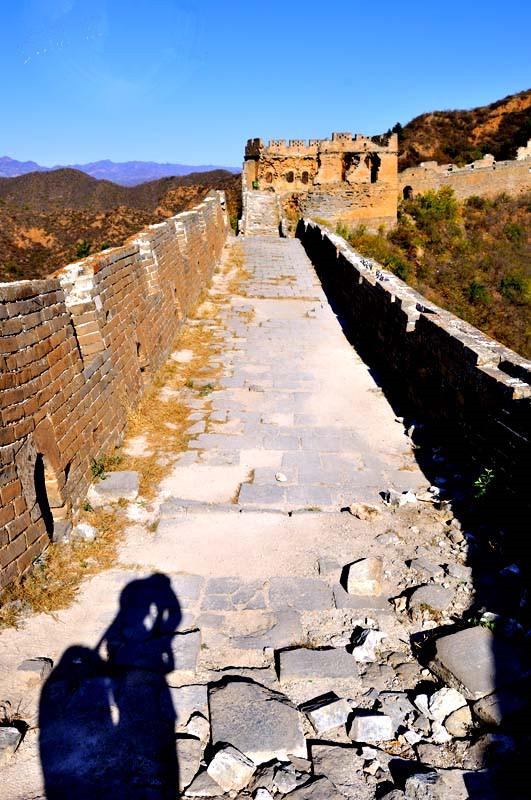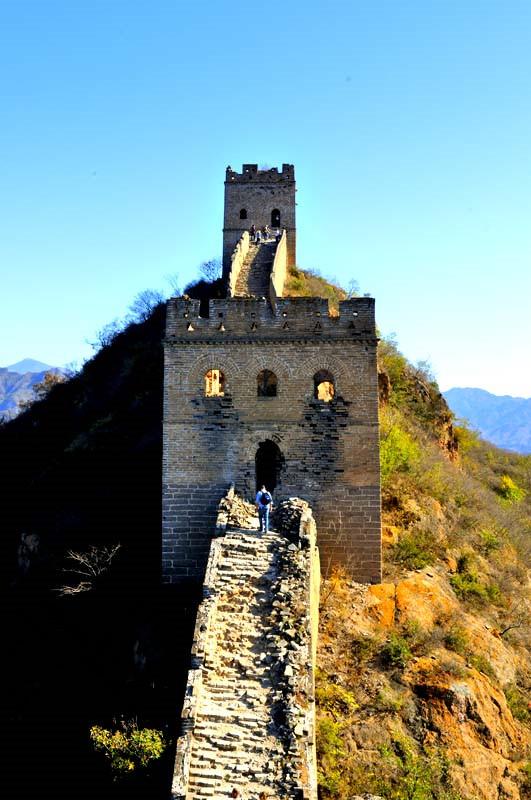 The most recommended Wild Great Walls in Beijing:
1. Jiankou (箭扣) Great Wall: Connecting with Mutianyu section in Huairou Country, Jiankou is highly recommended by experienced hikers, and thought to be the scariest yet most fantastic Great Wall in Beijing.
2. Jinshanling (金山岭) Great Wall: Located in Chengde, famed as the most beautiful section of Great Wall, Jinshanling connects Simatai and Gubeikou (古北口). It takes about 2 hours hiking from Jishanling to Simatai.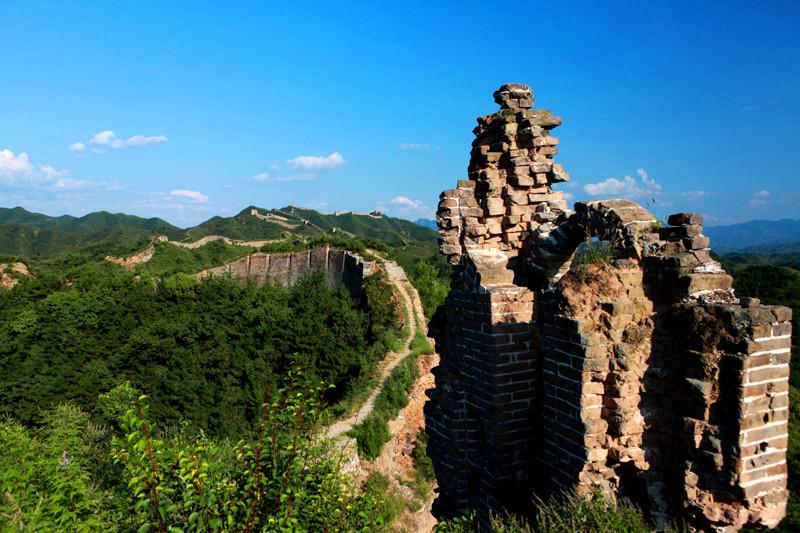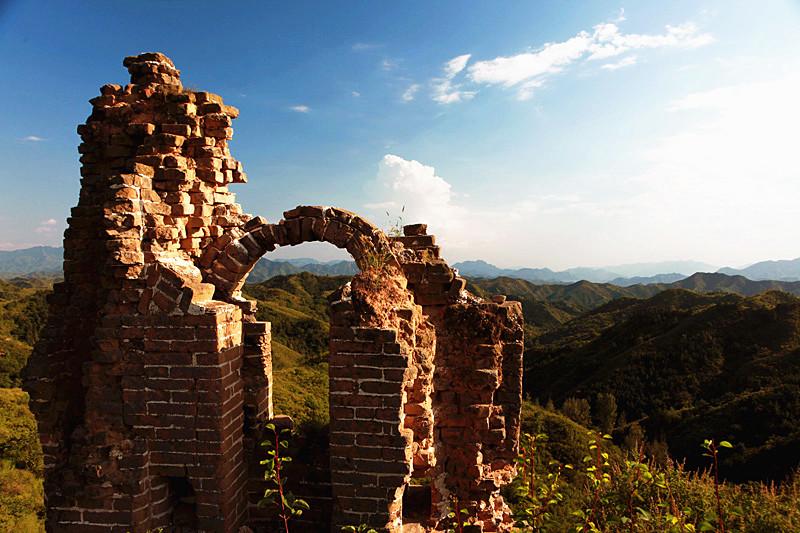 3. Simatai (司马台) Great Wall: the most authentic section of Great Wall, it has not been renovated, so still keeps the original look 500 years ago.
4. Huanghuacheng (黄花城) Great Wall: it is hardly to find the entrance for Huanghuacheng, yet the walls are easily accessible with a steel ladder. Huanghuacheng is approximately 70 km away from downtown Beijing.
Please contact us for a tailor-made Wild Great Wall hiking tour!