Dramatic Karst landscape, primitive yet lush countryside and stunning Li River scenery combine to make Guilin a perfect destination for scenic helicopter tours. From the air, you'll have a full view of Guilin's big-name tourist attractions and Yangshuo's picturesque countryside - without big budget!
Guilin Helicopter Tours are operated by Guilin Tonghang Co., Ltd. and HNA (Hainan Airlines), and served by an AS350B3 helicopter or a R44 helicopter.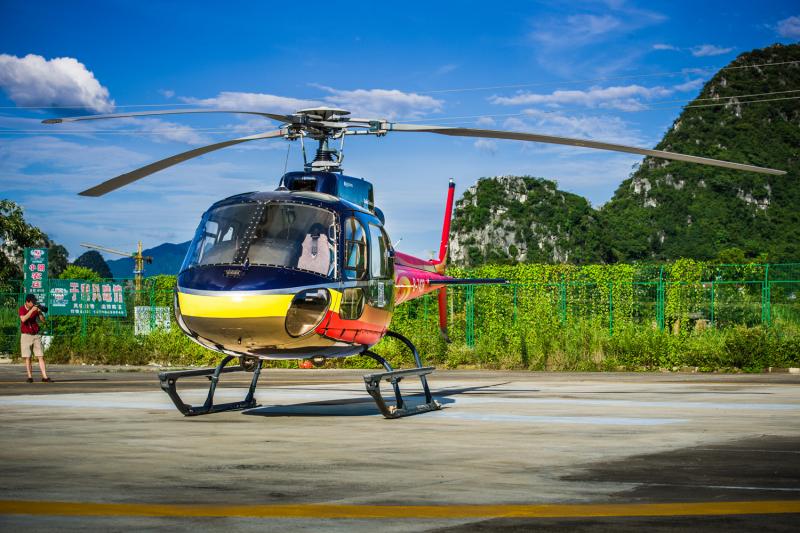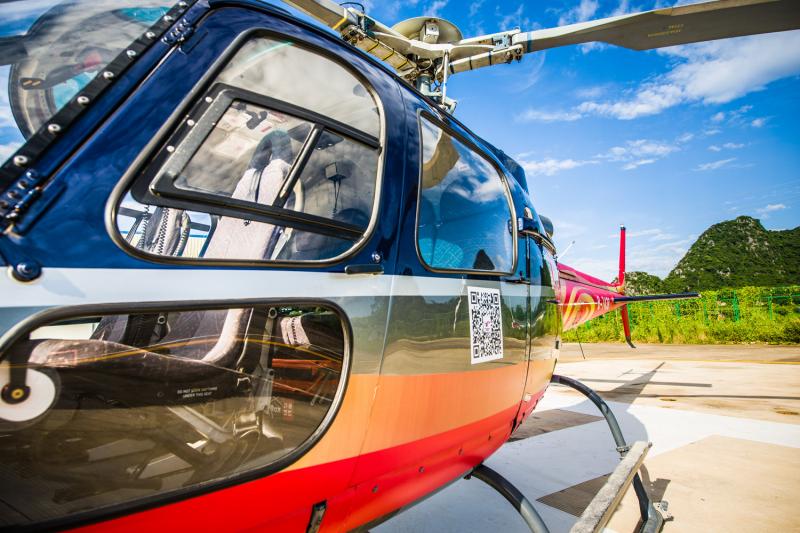 The Cruising Routes:
A. Guilin Sightseeing Flying Tour
Highlights: Reed Flute Cave - Yanshan Bridge – Li River - Leipi Hill – Mopan Mountain - Reed Flute Cave
Duration: 5 minutes
B. Guilin City Highlights Flying Tour
Highlights: Reed Flute Cave - Two Rivers & Four Lakes – Yushan Park – Fubo Hill – Seven Star Park – Elephant Trunk Hill Park – Chuanshan Park – West Hill Park - Reed Flute Cave
Duration: 15 minutes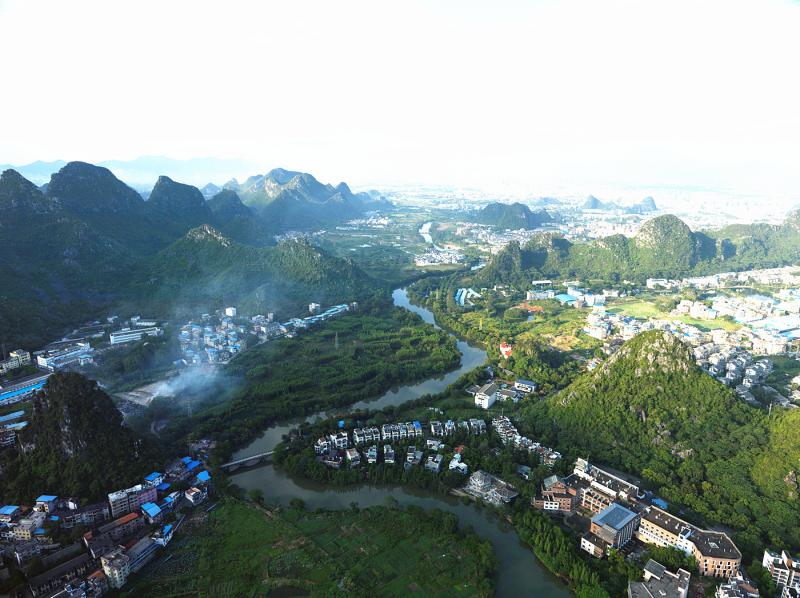 C. Panorama of Guilin & Yangshuo Flying Tour
Highlights: Reed Flute Cave - Wooden Dragon Lake - Elephant Trunk Hill - Li River – Jingping Hill - Mopan Mountain - Crown Cave - Reed Flute Cave
Duration: 30 minutes
D. Tailor-made Guilin Helicopter Tour
Departure in Guilin, your customized air travel can extend out for up to 120 km, and transfer you to the dating sites or airport. There's chance to create a flight itinerary based on your interests – an aerial photography trip or a romantic mile-high wedding.
Duration: 60 minutes
Note: all the flying programs are only available on Tuesdays, Thursdays, Saturdays and Sundays.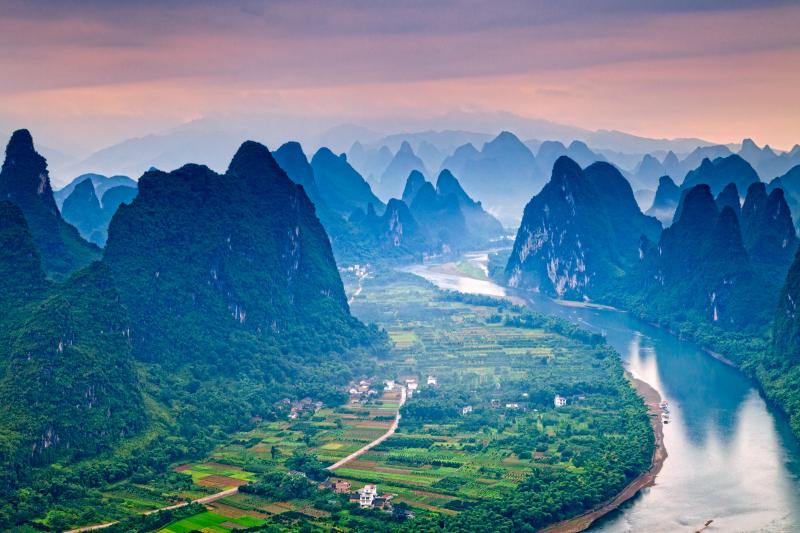 Tips and instructions:
1. Bring with your passports when taking this chopper ride.
2. This helicopter tour can be operated every day if the weather permits, but may be delayed, rescheduled or cancelled in case of bad weather.
3. This helicopter tour is inappropriate for children under 4 years old or seniors over 80 years old or hypertensive patients and cardiac patients.
4. Make sure your camera and video is labeled anti-flash before boarding (to avoid interfering with the pilot's control).
5. Please obey the instructions of airport service personnel.