Lishui Photography Tour – Sights to Make Time Stand Still
One of the best photography destinations in China, Lishui locates in Southwest Zhejiang Province, and 300km away from Hangzhou. It features hauntingly beautiful landscape and colorful and varied folk customs. Grab your iPhones, smart phones and cameras and filters, get ready to the capture magic moments and stunning images alongside the river, in the terraced fields, on the mountain, and by immersing into the exotic, ancient towns.
Yunhe Lake of Oujiang River
You snooze, you lose – if you're photographer in Lishui, that is. Set your alarm clock for the beautiful early-morning experiences on Yunhe Lake - the lake appears as if enshrouded in mist, and a sea of clouds. There're more to capture: the sunrise and sunset, water birds, bamboo raft, sailboat, wharf, etc. with villages, fields, mountains and valleys from afar, making for a graceful composition.
Winter is the best time for the shots of sailboat on the misty lake.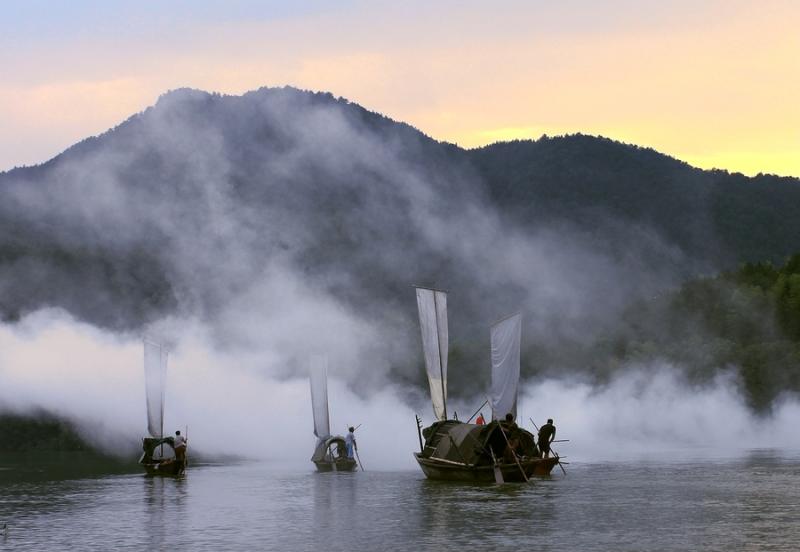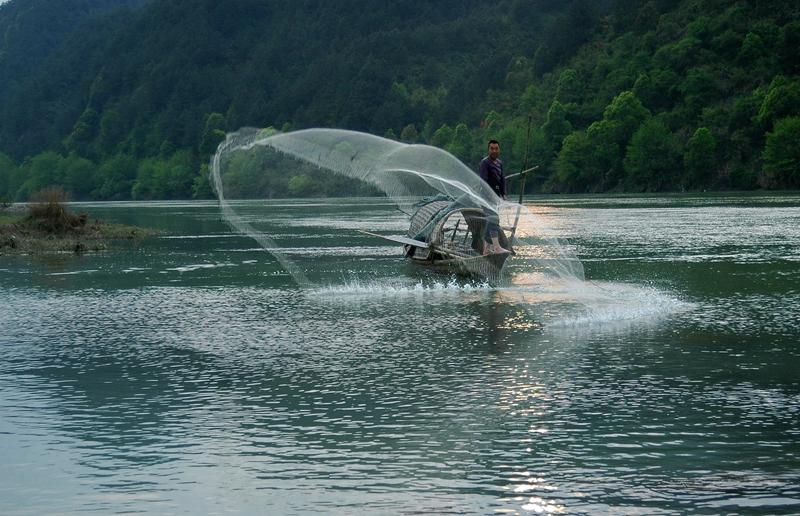 On the Siena International Photography Awards 2015, here below On the river, shot at Lishui (captured by photographer Vladimir Proshin) won the Photo of the Year.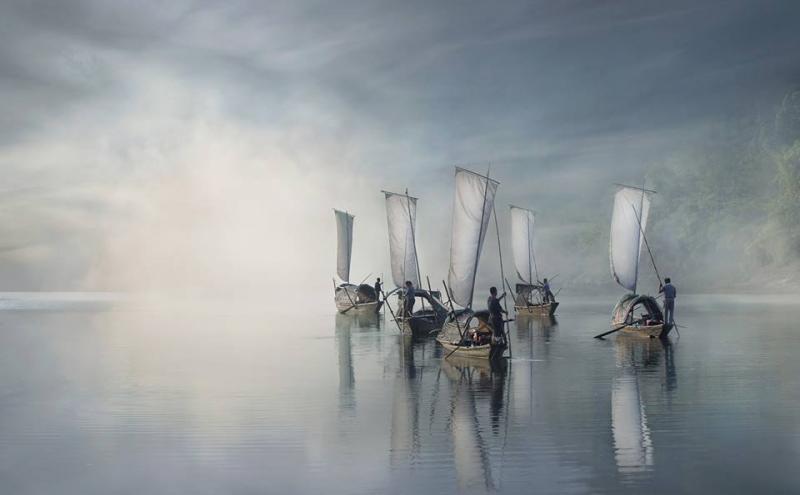 Yunhe Terraced Fields
The biggest terraced fields in East China, Yunhe Terraced Fields are photographers' favorite. The elevation rises from 200m to 1400m, through valley, hill and mountain, and has a history of over 1000 years.
May till the end of June is the best time to visit Yunhe Terraced Fields.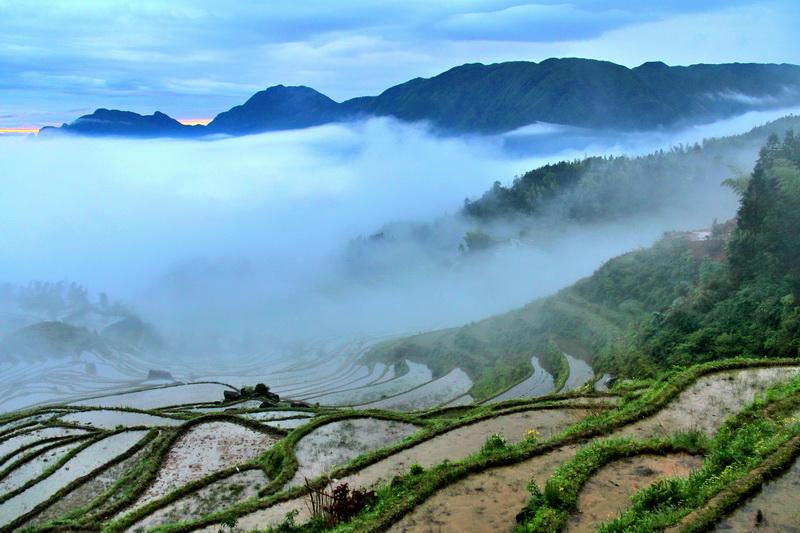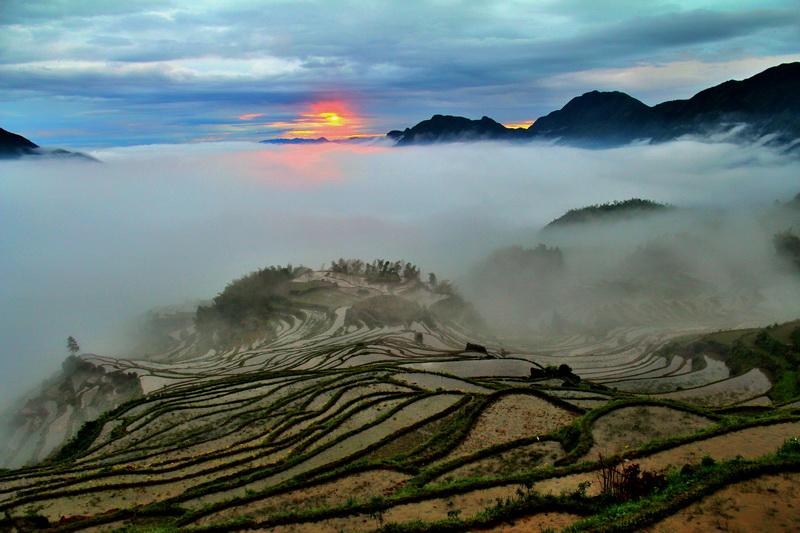 Yunhe Terraced Fields blanketed with snow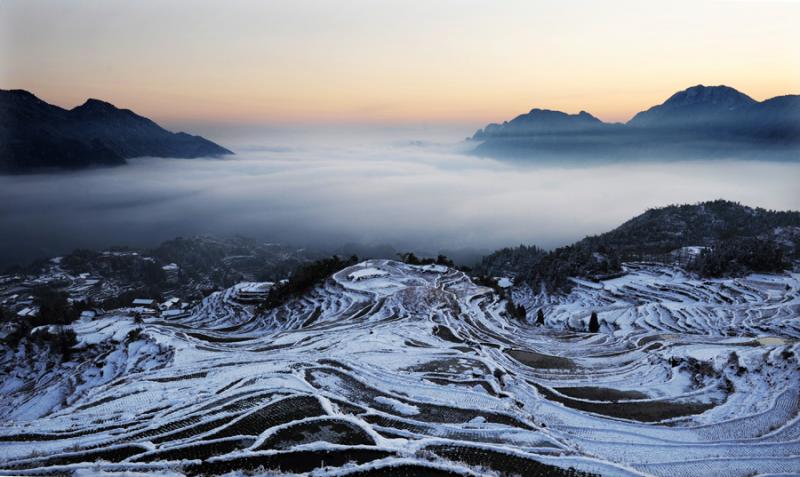 Guyan Hua Village (Guyan Oil-painting Village)
Approximately 20km from Lishui city center, Guyan Hua Village boasts a wealth of historical and cultural heritages, such as the site of an ancient celadon kiln, and many old pillars, wharfs, and old trees. It is the hometown of the Barbizon School Oil-painting in China, hence the name of Guyan Oil-painting Village.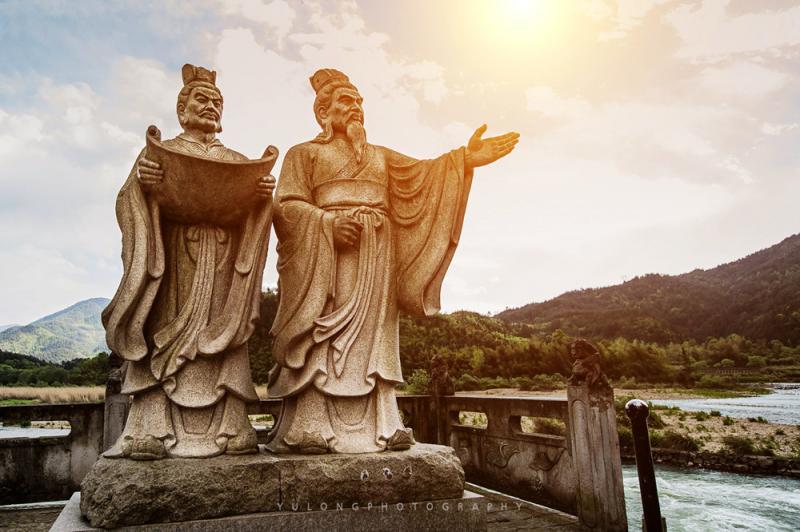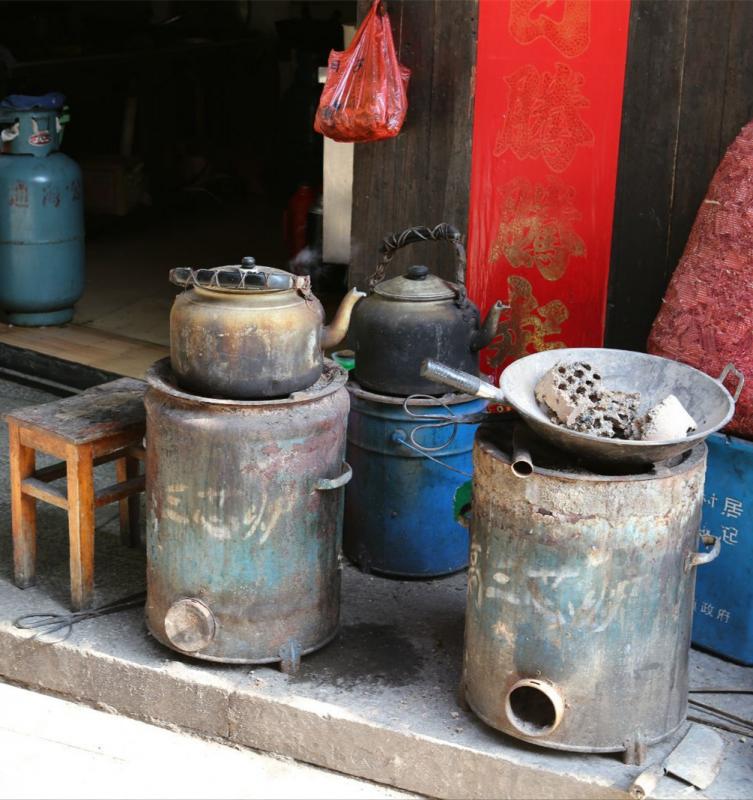 Xiandu Scenic Area
Located 7km east of jinyun Town, Lishui City, Xiandu Scenic Area is the filming location of a dozen Chinese martial arts TV series. Major scenic spot include Donghu Peak, Niweng Cave, Lesser Chibi, Furong Gorge, etc. The Heyang ancient dwellings and theaters are also good subjects for photography.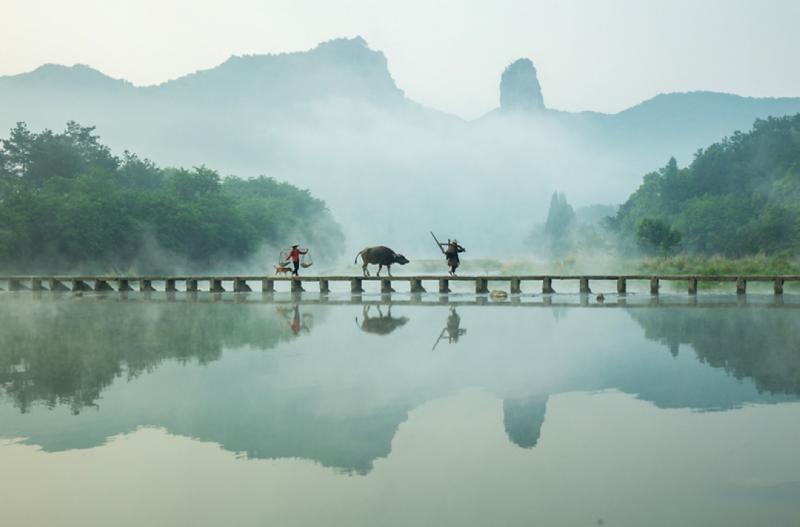 Kenggen Stone Village at the foot of Yunhe Terraced Fields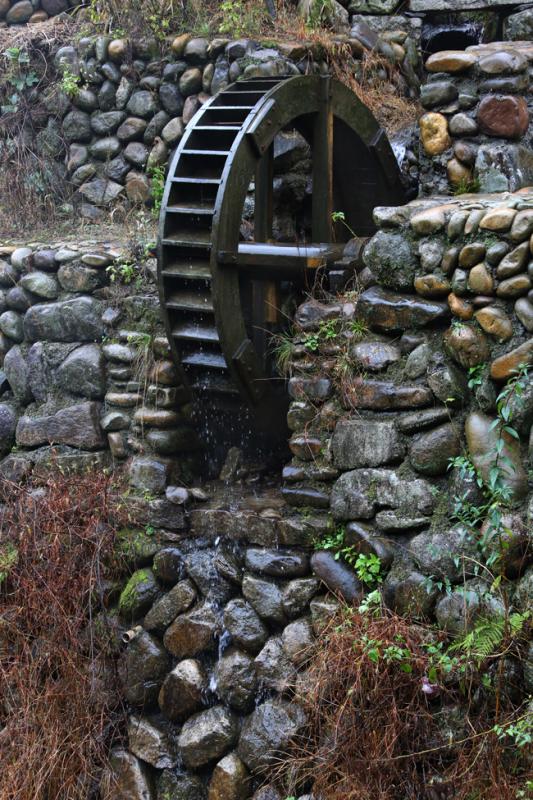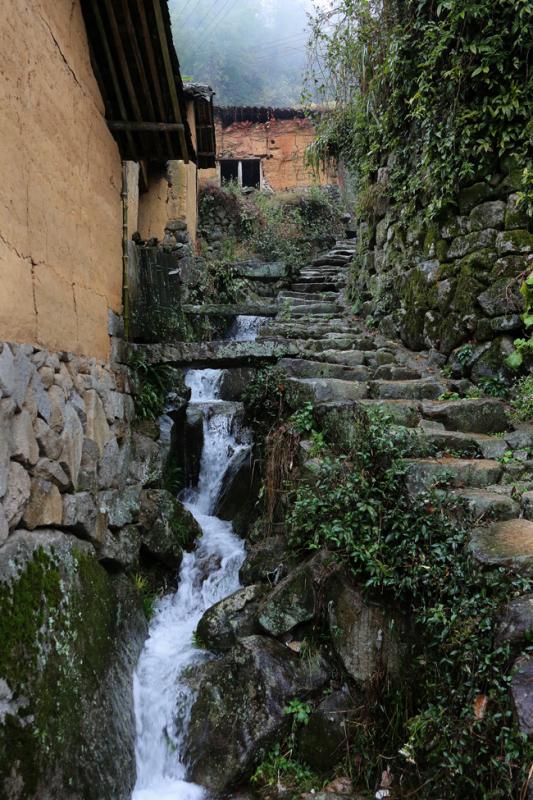 Nanjian Cave Scenic Area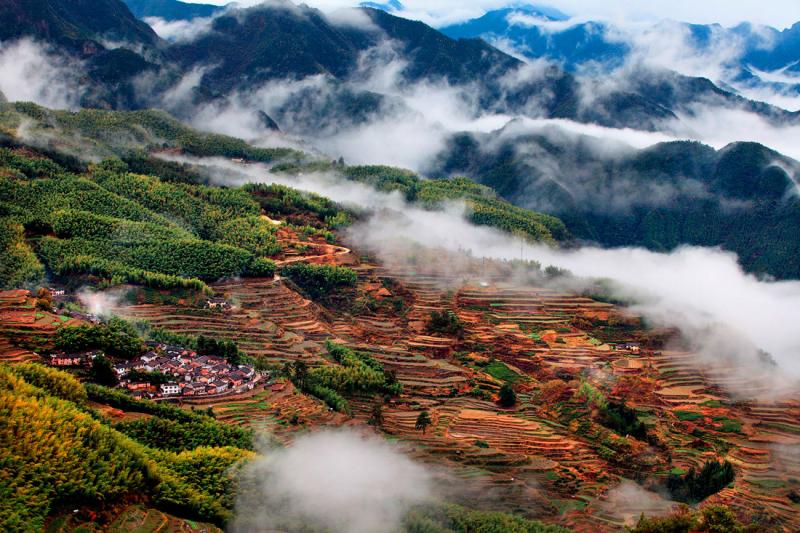 Articles you may interested in:
Photography Trip to Xiapu Fishing Villages in Fujian Province