Thanks to the 72-hour visa free transit policy, Guilin now allows international travellers from 51 countries to stay for up to 3 days without a visa. With its incredibly beautiful natural scenery and the laid-back atmosphere, you'll find a Guilin vacation enjoyable and memorable. So let's find out the ten best things to do in Guilin and its countryside Yangshuo for your 3-day Guilin Yangshuo vacation!
#1 Li River bamboo-rafting or cruise trip
You can choose either the cruise trip from Guilin to Yangshuo or the bamboo-rafting from Yangdi to Xingping to flow through the picturesque green pinnacles.
#2 the enchanting caves
It is a magic world in the caves with strange and beautiful formations illuminated by colorful lights. The most famous ones are Reed Flute Cave and Silver Cave.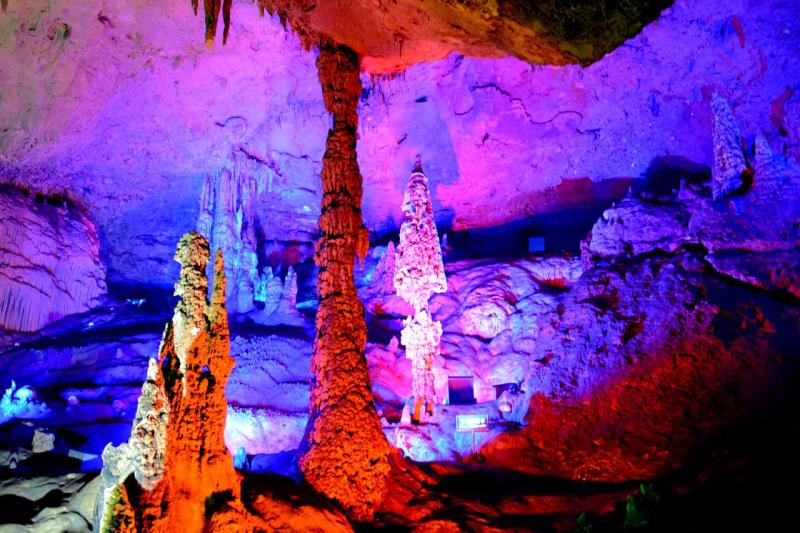 #3 practicing Tai Chi in Yangshuo
The stunning landscape makes Yangshuo an ideal place to practice Tai Chi. There are Tai Chi kung fu schools in Yangshuo available to international visitors.
#4 Yulong River bamboo-rafting
Simply enjoy the relaxing hours and have fun with the water!
#5 various outdoor sports
Yangshuo, together with its nearby Longji Rice Terraced Fields is a paradise for outdoor sports enthusiasts – enjoy yourself by swimming, hiking, biking, climbing, rock climbing, or even taking a helicopter ride…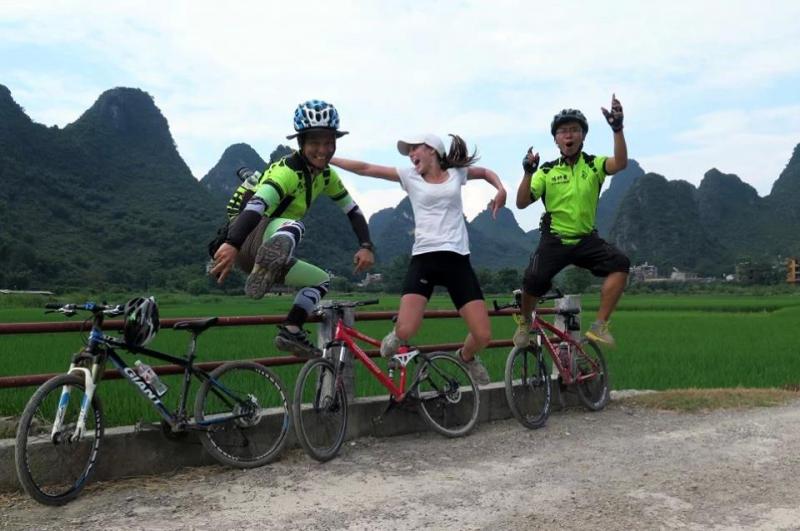 #6 cooking school in Yangshuo
You don't have much time, yet you are still able to learn some authentic Chinese dishes.
#7 the performance of Cormorant Fishing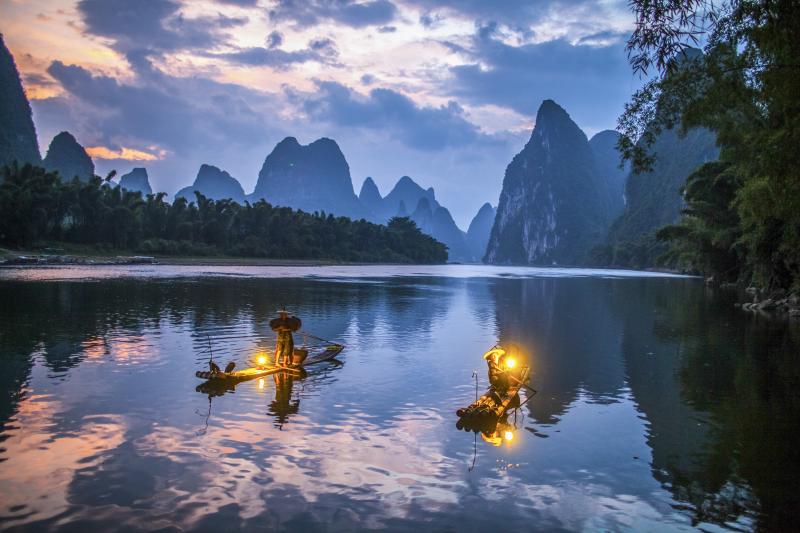 #8 West Street
Noisy, bustling, the West Street in Yangshuo is lined with bars, cafes, restaurants, guesthouses, snack shops and souvenir shops.
#9 Impression Liu Sanjie night show
Don't know what to do at night? Go watch the magnificent outdoor performance of Impression Liu Sanjie on water.
#10 Guilin downtown lakes
It is free and ideal for walking and enjoying the delightful night scene.