On Sunday, July 1st, 2018, a new high-speed rail line linking the China's popular tourist cities – Kunming & Dali came into operation. This is definitely a good news for the visitors who want to travel to Yunnan. Why do I say so? Because it just cost you 2 hours of your journey between these two beautiful cities, which means, you can spend less time on the road, and spend more time to experience the Kunming & Dali's different scenery and local customs!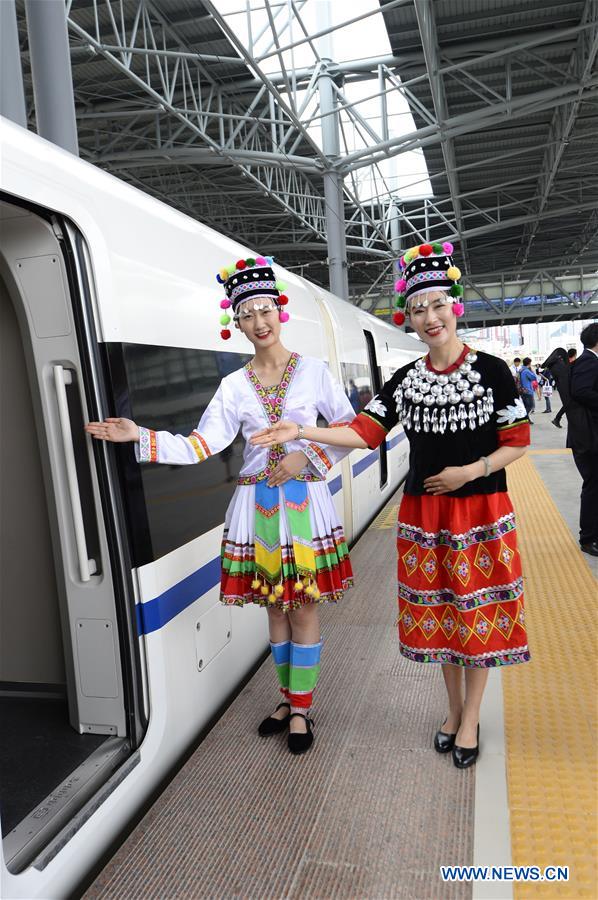 According to the map, we can know that Kunming is about 328 km from Dali. The new high-speed train can reach 200 km/h, cutting the travel time from 5 hours to 2 hours. Is it amazing?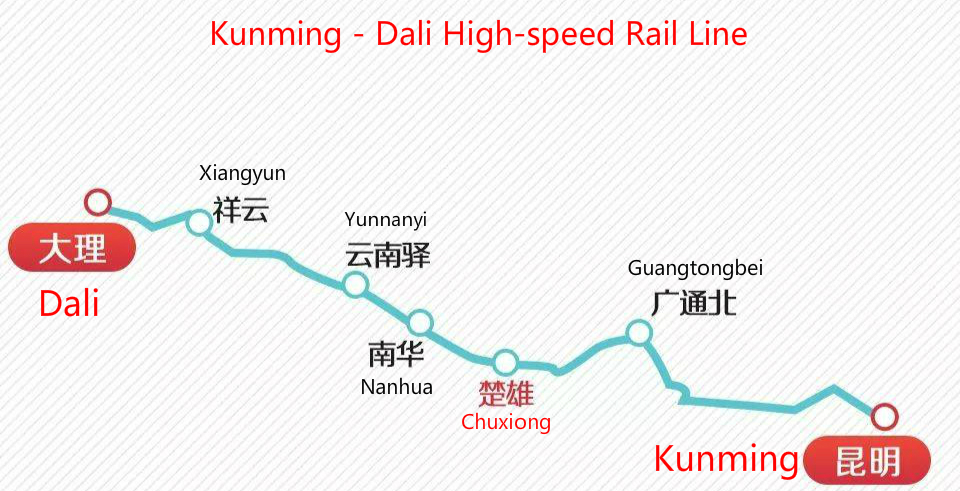 This convenience not only benefits the local people's life, but also greatly facilitates the tourists who come here for vacation.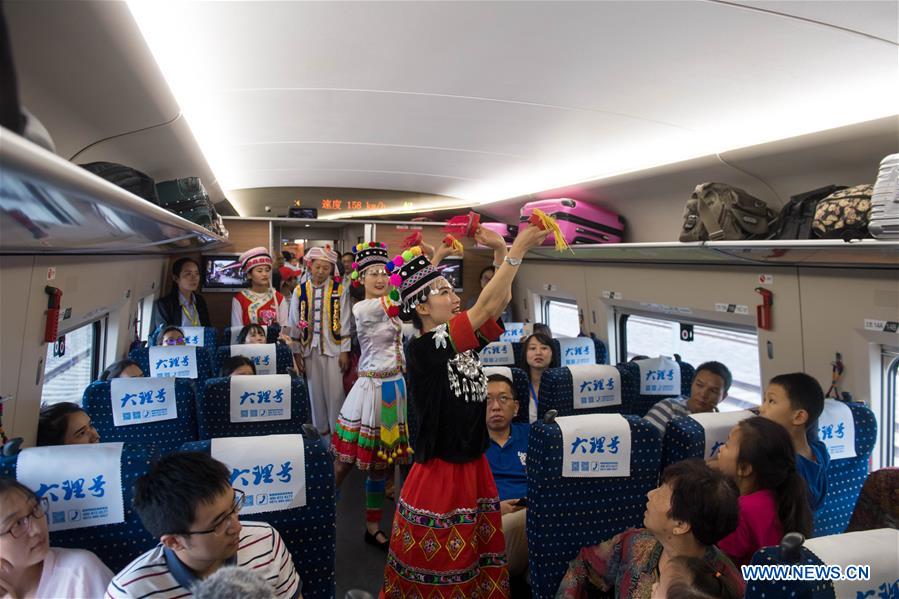 Along the railway, you will find that Kunming & Dali's top attractions are all clustered nearby. Let me show you some hot scenic spots of these 2 charming cities:
Dali Ancient Town
13 km away from Xiaguan in Dali City, Dali Ancient Town is a perfect place to experience the simple and relaxed atmosphere. You will get a feeling of the harmonious relationship between man and nature. And the historic Bai ethnic folk houses give the old town a unique style. In addition to the Bai architecture, the traditional marble artworks and a variety of handicrafts of fine straw also attract so many visitors.
Recommended Travel Route: Yunnan Ethnic Exploration Tour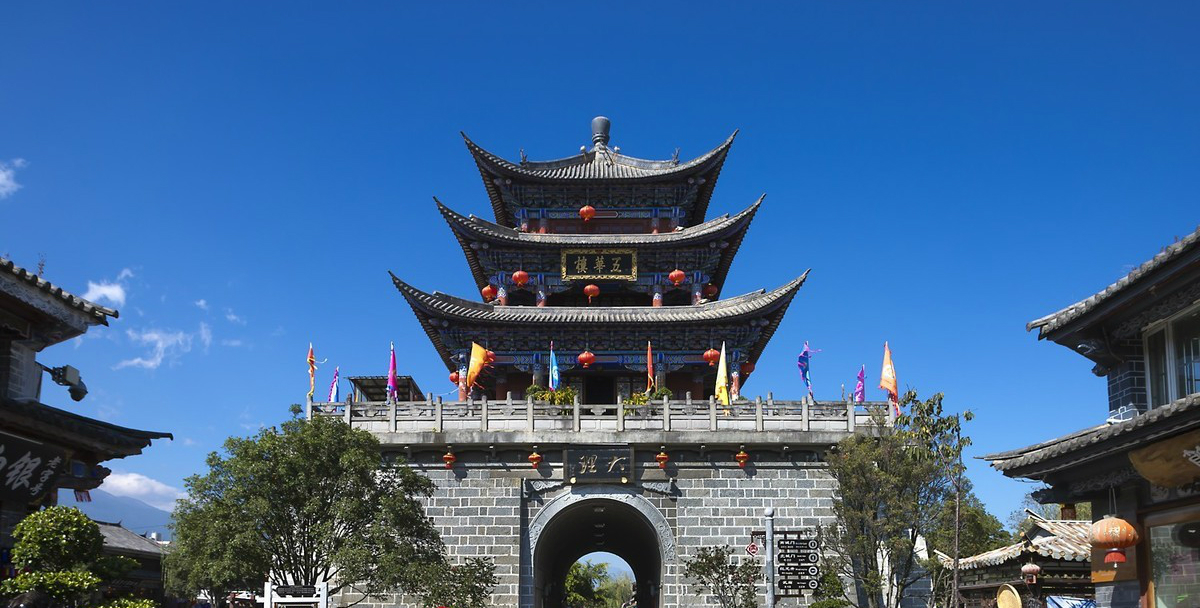 Erhai Lake
Shaped like an ear, wave like a sea, Erhai Lake is a beautiful highland lake of Yunnan Province, which is also one of the 7 largest fresh water lakes in China. Erhai Lake has 3 major islands: Jinsuo, Chiwen and Yuji. And some Buddhist temples and little fishing villages of Bai Minority are dotted in and around the lake. You can enjoy the paradisiacal scenery in a boat cruise, or cycling around the beautiful Erhai Lake, or view sunrise in the early morning, or visit a village to have a vivid experience of local Bai culture and lifestyle, even learn how to fish like a native!
Recommended Travel Route: Yunnan West Wildness Tour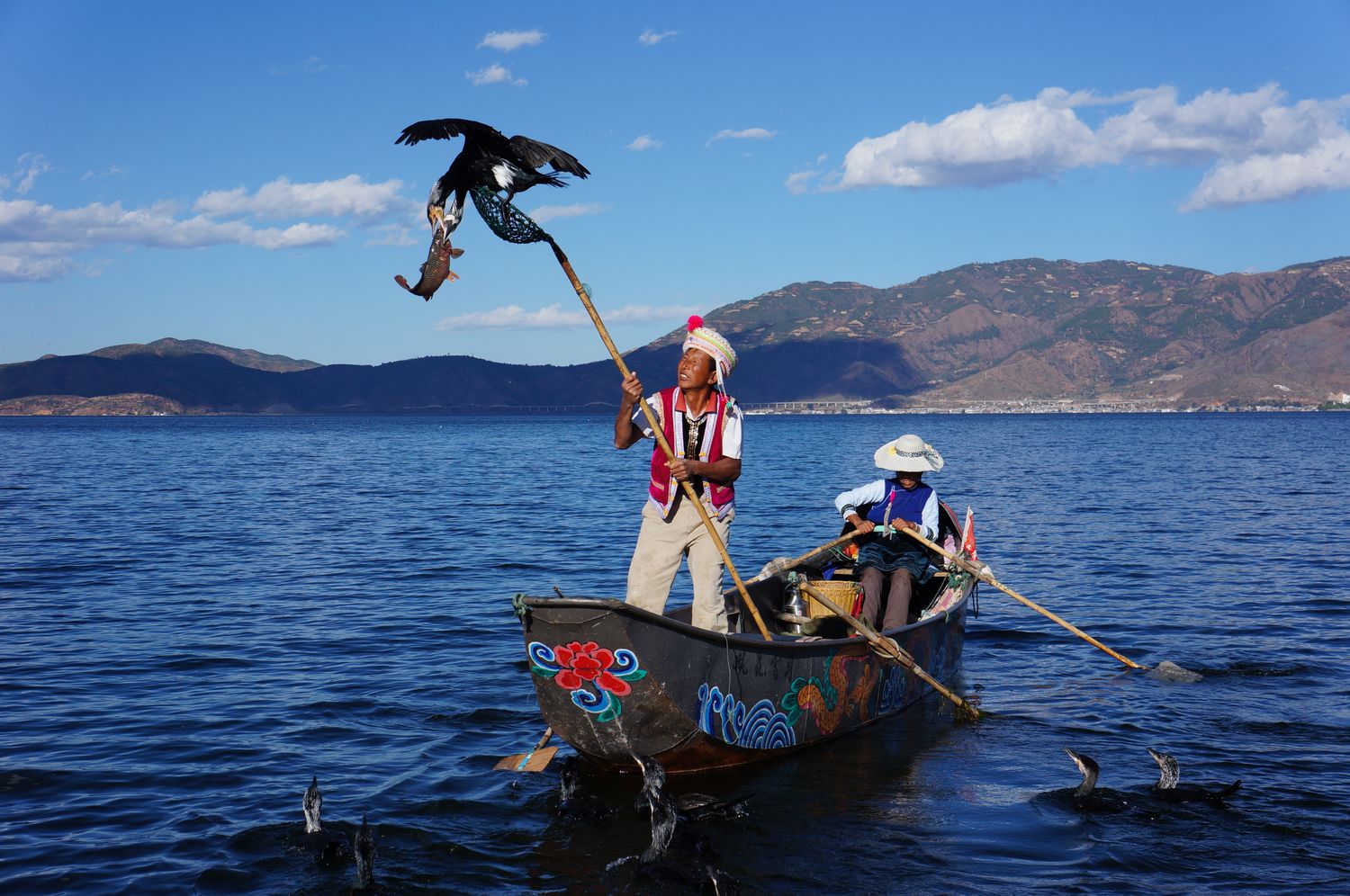 Kunming Stone Forest
75 miles southeast of Kunming City, the Stone Forest is a wonder of geology, which is the representative of south China's karst landscape. The Stone Forest Scenic Area includes numerous scenic spots, such as Greater & Lesser Stone Forests, Naigu Stone Forest, Zhiyun Cave, Qifeng Cave, Moon Lake, Long Lake, Dadie Waterfalls, Guishan Mountain, etc. I bet you will marvel at the uncanny workmanship of nature.
Recommended Travel Route: Yunnan Highlights Tour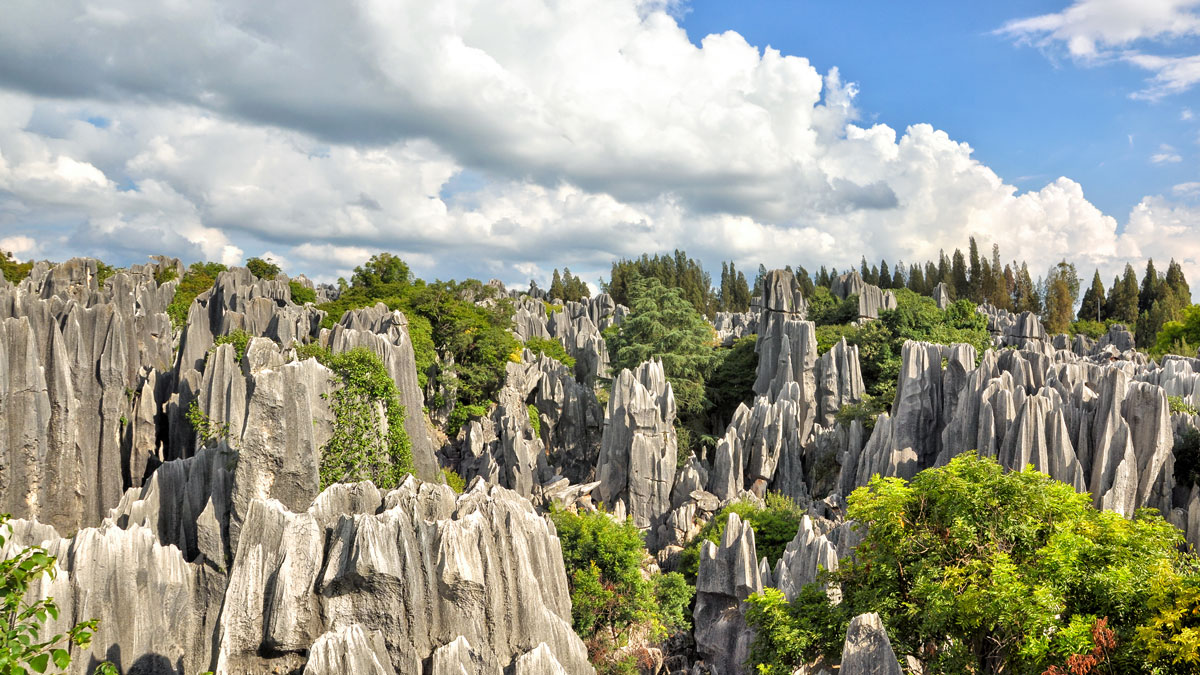 Kunming Golden Temple
Located on Mingfeng Hill, Golden Temple is 11 km northeast of Kunming City. Except the staircases and balustrades are made of marble, all other parts of the temple are made of copper, even the banner near the gate tower, which makes it gleams like a huge gold under sunlight. That is why it got its name "Golden Temple".
Recommended Travel Route: Southwest Essence of China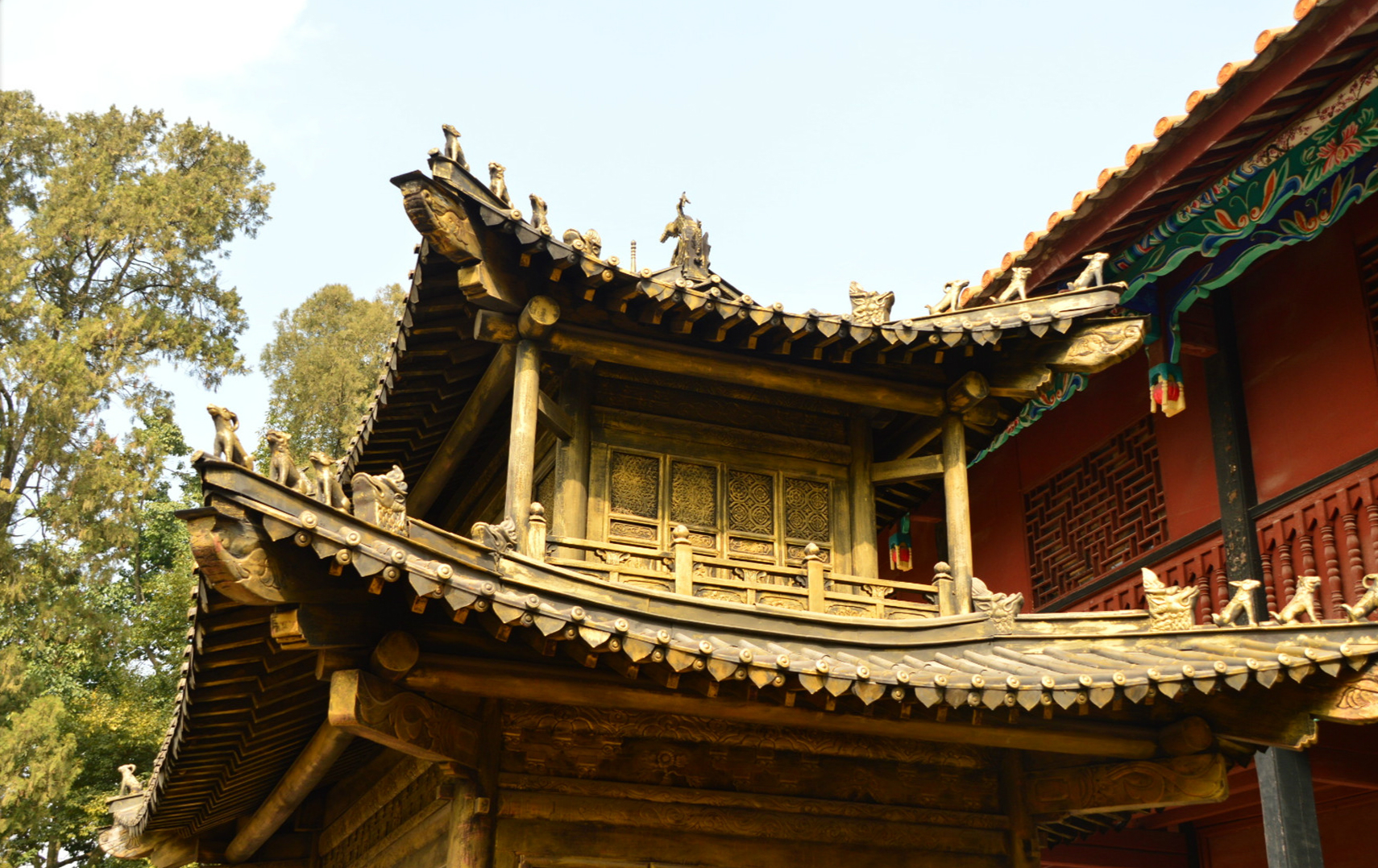 When to Visit
The four seasons as spring in Yunnan, the temperature difference is not big here. So no matter when to visit, you will enjoy the green mountain and clear water, various kinds of vegetables, fruits and flowers in your Kunming Tour & Dali Tour.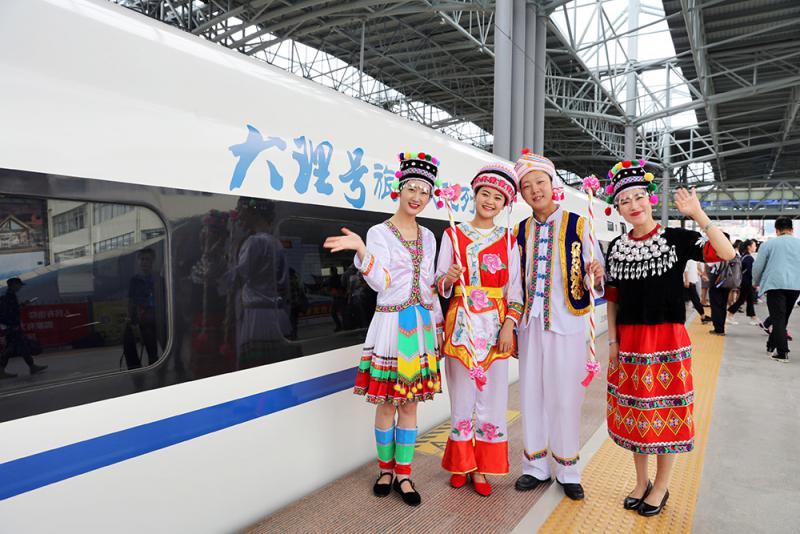 What to Do
Planning to travel to Yunnan and wondering what to do? Except for the natural beauty, the various local culture & customs will also let you linger, especially the Dali Ancient Town in March and April. There're so many festival and activities of Bai nationality during March and April, such as the March Festival, Raosanling, the Torch Festival, Caicun Village Erhai Music Festival and so on. It is a good chance to experience the rich local folk customs of Yunnan.