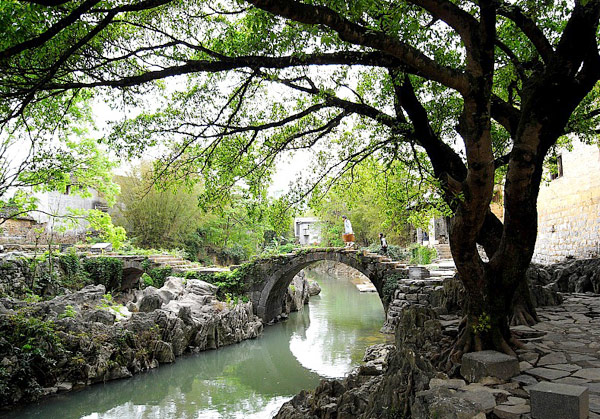 Huangyao ancient town is situated in the northest of Zhaoping County, Guangxi, some 200 km away from
Guilin
and 90 km from
Yangshuo
. The town is just like a shy maiden, standing quietly by the low reaches of
Li River
. It has been relatively unknown until Hollywood filmed The Painted Veil a few years ago. To get the lastest travel infomation, our company have made a 2-day trip to Huangyao in February, 2012.
The history of Huangyao town can be traced back to
Song Dynasty
(960-1279). It was constructed again during the Wanli Period (1573-1620) of the
Ming Dynasty
, and boomed during the reign of Emperor Qianlong (1736-1795) of the
Qing Dynasty
. The family names of the townspeople were mainly Huang and Yao, hence the town got the name "Huangyao".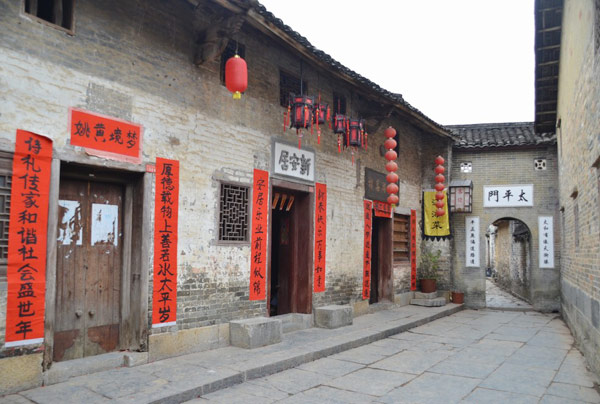 Huangyao, with an area of 3.6 sq km, has long been known as a mini-Guilin for its typical karst landform. A river named Yaojiang passes through it, and the whole town is embraced by flows of winding water. So, according to Chinese fengshui, Huangyao is an ideal place for people to live. There are over 300 houses of Ming and Qing style, built in an array of Nine-Palaces and Eight-Diagrams. All the eight streets in Huangyao are paved with flagstone, and it is said that there are 99,999 flagstones altogether. Those houses along the streets have a functional design combining business and living into one unit. They are more than 20 small temples to visit, a number of pavilions and an old stage.
This gorgeous 900-year-old Huangyao, with its laid back lifestyle, can't fail to wow visitors with its bucolic rhythms. Two 500-year-old banyan trees wind their way up from the river's edge to the side of the town. Mountains go with water, water goes with bridge, bridge goes without pavilion, pavilion goes without couplet, and couplet can not go without stele, which forms a unique scene of the ancient town. Impressively, the local live as they did in old times –the old people sit gossiping on their doorsteps; young women wash vegetables or clothes by the riverside; children play games...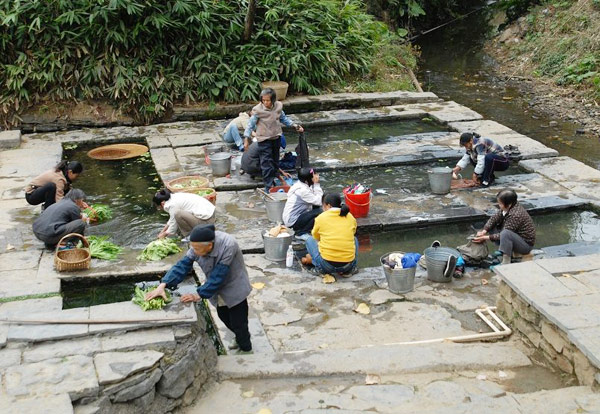 Owing to its isolated location - surrounded by mountains and the inconvenient transportation, Huangyao always keep its half-closed condition. Thus, it makes the ancient house and cultural relics are well-preserved. With tourism development, more and more people from home and abroad visit Huangyao. And, the town, along with
West Street
in Yangshuo, famed as one of most valuable 50 places for foreign tourists in China.