There are a lot of options for accommodation when we cycle around Guilin and Yangshuo, including the international brand hotels, boutique hotels, budget Hotels and Bicycle-friendly and Backpacker-Friendly hostels/guesthouses. We'll book you twin share rooms with private bathrooms, hot water, air-conditioning and other basic modern amenities.
Travelling by bike takes us to the less developed, isolated rural areas of China. Thus for most of the time the accommodation condition is very basic and even poor. You may not be able to enjoy the cozy modern facilities, but these small lodges make up for with stunning views, tranquil atmosphere and friendly service.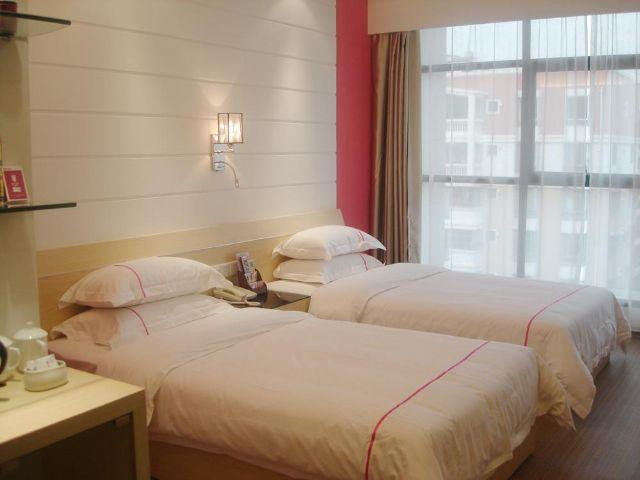 However we will also arrange you much better accommodations when getting the more developed and commercialized areas, like a hot spring hotel in Longsheng. It is to reward you after the tough riding through rugged mountain areas. Indulge yourself in the hot springs and swimming pools. We pay high attention to hygiene during the biking journey, so the hotels/guesthouses we arrange are with a good level of cleanliness.
All the accommodations are for twin share, so if you are a single traveler you will be paired up with someone of the same sex. And if this is not available, you will need to book a single supplement.
Despite that we have done best to arrange the good accommodations, still we may come across some problems when biking in the mountainous areas like the annoying mosquitoes in summer, humid beddings in raining and cold seasons.
If you prefer to have a bicycle travel to Guilin/Yangshuo on your own, there are many cheap guesthouses, motels around the collage town/area (where there University of Technolagy of Guilin, Guilin University of Electronic Technology, Normal University of Guangxi Zhuang Autonomous Region, etc, locate). The rooms are also available in their campuses in Yanshan town.