Overview
The 3-day private Xiamen tour package presents the highlights in Xiamen City – the time-honored Nanputuo Temple, the historical Hulishan Fortress, the scenic Island Ring Road with coastline views. More importantly, you will travel to Nanjing County to explore the remarkable Hakka Tulou (earth buildings and castles), including Tianluokeng Tulou Cluster, Yuchang Earth Tower and Taxia Village, which are significant earthen architecture heritages in Fujian.
Customize Your Tour:
☑ Travel Dates ☑ Your Interests ☑ Your Travel Style

Make your way to Xiamen by flight or high speed rail. Be met and greeted by your Easy Tour China guide, then transfer with a private vehicle to your hotel. For the rest of the day, you may explore the city on your own pace.
After breakfast, drive 3 hrs to Nanjing County. The first sport of today is the Tianluokeng Tulou Cluster, one of the biggest and best known tulou clusters in Fujian. It consists of a square earth building in the center, surrounded by four round earth buildings. These earth buildings have only one entrance, guarded by 4–5-inch-thick wooden doors re-enforced with an outer shell of iron plate. Then transfer to visit the Yuchang Earth Tower, a double-ring five-line structure built in the middle of the Yuan Dynasty (1308-1338) by five clans, the Liu, Luo, Zhang, Tang and Fan. There are 270 rooms in the 18 meter high building, and there are still 21 families living inside. It has a nickname as "zigzag building", because the vertical wooden post structure is not straight and perpendicular, but zigzags left and right (some even at 15 degree angle).
The last spot today is the Taxia Village, located in a valley in the west of Shuyang Town, Nanjing County. It was built in 1426 (Ming Dynasty). Taxia Village is considered to be the hometown of overseas Chinese and listed in the 15 Chinese Landscape Villages. It is also called Longeval village in Najing County. With its' good environment and life style, the oldest person in Taxia is over 108-year-old. Then transfer back to Xiamen.
Meal: B, L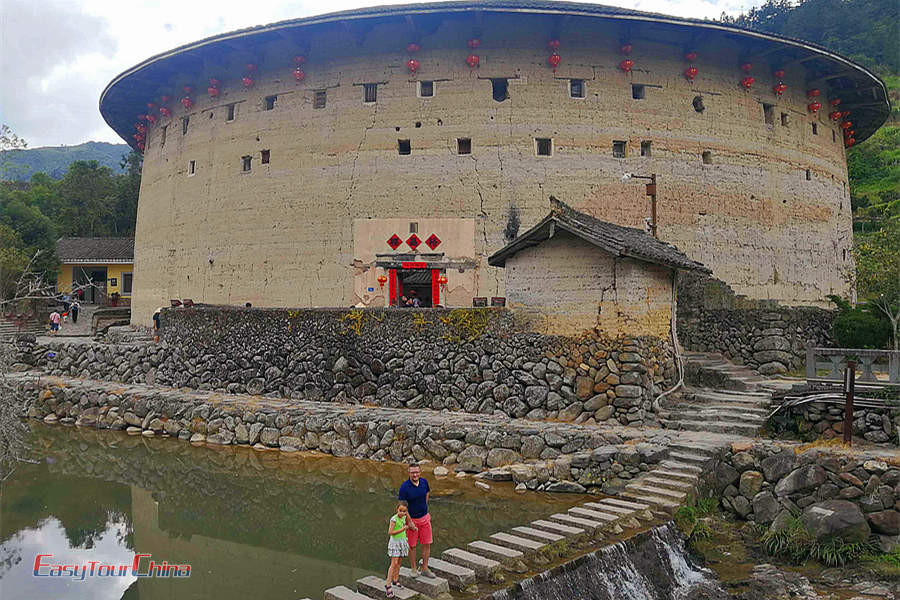 Enjoy one day Xiamen city tour. You will visit the Nanputuo Temple, situated at the foot of Wulao Peak on the southern end of Xiamen. It was first built during the Tang Dynasty (618-907) and rebuilt during the Qing Dynasty (1644-1911). It is now an imposing multi-layered trapezoidal structure that overlooks the sea. Thereafter visit the Hulishan Fortress. Located at the southern tip of Xiamen Island, Hulishan Fortress is a key national historical and cultural site. It was an important defensive factor during the war against Japanese aggression in 1900 and 1937. In 1986, platforms of yearning for return were built at the forward position of the fortress. The last spot of today is the Island Ring Road (Huandao Road), which is the main avenue in Xiamen, consisting of 4 to 6 seaside lanes with a total length of 43 kilometers. The 10-kilometer coastline between Xiamen University and Qianpu is especially beautiful. Driving or cycling along this road, you will find not only seaside views, but also the mountain views, historical sites and etc. You can rent a bike to enjoy about 2 hrs ring road bicycle tour to enjoy the gold coastline.
According to your flight or rail schedule. Transfer to airport /railway station on time and move to your next destination. Your 3-day Xiamen tour ends.
Meal: B, L
End of service.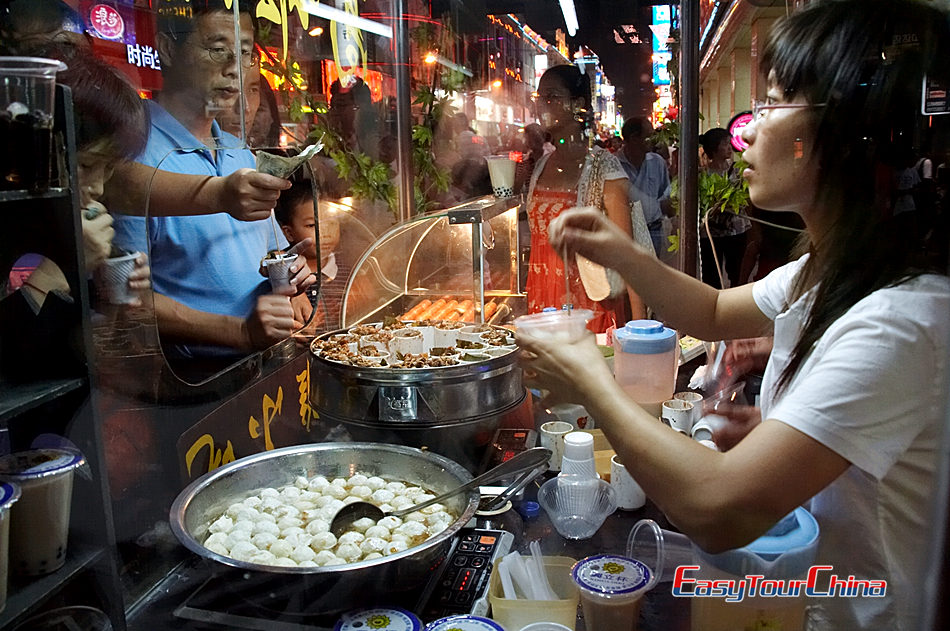 What's included
1-on-1 Travel Consultant

Your China based expert listens to your wishes carefully, provides professional advice, ensures unlimited itinerary revisions before done and 24/7 helpline service while traveling.

Private Local Guide and Driver

Your guides are friendly, helpful and knowledgeable, and your drivers are professional, polite and patient. They are very flexible to accommodate your personal needs and happy to show you the local attractions, history, culture, foods and real life.
Private transfers from hotel to attractions, airport or train station are also included.

Accommodation to Suite Your Preference

We hand pick hotels ranging from luxury 5 star, superior 4 star to comfortable 3 star. Luxury or cozy boutique hotels and budget guesthouses are also among your choices. You could decide where to stay to meet your taste and budget.

Gourmet Meals

Most of the hotels we select offer both Western and Chinese buffet breakfast. Lunch and dinner included are arranged in selected restaurants to taste authentic Chinese cuisine and local specialties. Thus you may also have a unique food tour.
Meals specified in itinerary as B=breakfast, L=lunch, D=dinner.

Attractions and Activities Listed on the Itinerary

Our city tour packages have included the (first/main) entry to all attractions and the expenses of activities on the itinerary (except the optional activities).