Overview
Looking for a short break to walk on the beach with warm sunlight and discover another way of living, like living in a mini"cirque city" with dozens and even hundreds of people? Reward yourself a weekend trip in Xiamen, there is nothing quite like a 3-day recuperative break in this wonderful corner of south China, away from the beaten track and relax. You'll be charmed as you enter the Hakka tulou castles (earthen buildings) and surprised and amazed at the special yet harmonious lifestyle inside.
Customize Your Tour:
☑ Travel Dates ☑ Your Interests ☑ Your Travel Style

Make your way to Xiamen by air or high speed rail. Be met and greeted by your Easy Tour China guide, then transfer with a private vehicle to your hotel. For the rest of the day, you may explore the city on your own pace.
After breakfast, drive about 4 hours to visit the Tianluokeng Tulou Cluster first, it's one of the better known Fujian Tulou. It consists of a square earth building in the center, surrounded by four round earth buildings. These earth buildings have only one entrance, guarded by 4–5-inch-thick wooden doors re-enforced with an outer shell of iron plate.
Secondly, you will visit the Yuchang Earth Tower, which is a double-ring five-line structure built in the middle of the Yuan Dynasty. There are 270 rooms in the 18 meters high building, and there are still 21 families living inside. Yuchang Earth Tower has been nicknamed the "zigzag building", because the vertical wooden post structure is not straight and perpendicular, but zigzags left and right (some even at 15 degree angle). It was built that way due to an error measuring the building materials. But in spite of this apparent infirmity, this tall tulou withstood 700 years of natural elements and social turmoil.
Lastly, we will transfer you to visit the Taxia Village, it's only 10 mins from the Yuchang Earth Tower by car. This is an exquisite Hakka village, built by Zhang Family in 1426 in Ming Dynasty. It has been a famous hometown of overseas Chinese and was listed as one of the 15 Chinese Landscape Villages. Taxia Village is also a famous Longeval Village in Nanjing County with inhabitants of about 1600 people. With its' good environment and healthy life style, the oldest person in Taxia is over 108-year-old.
After today's trip, transfer back to Xiamen.
Meal: B, L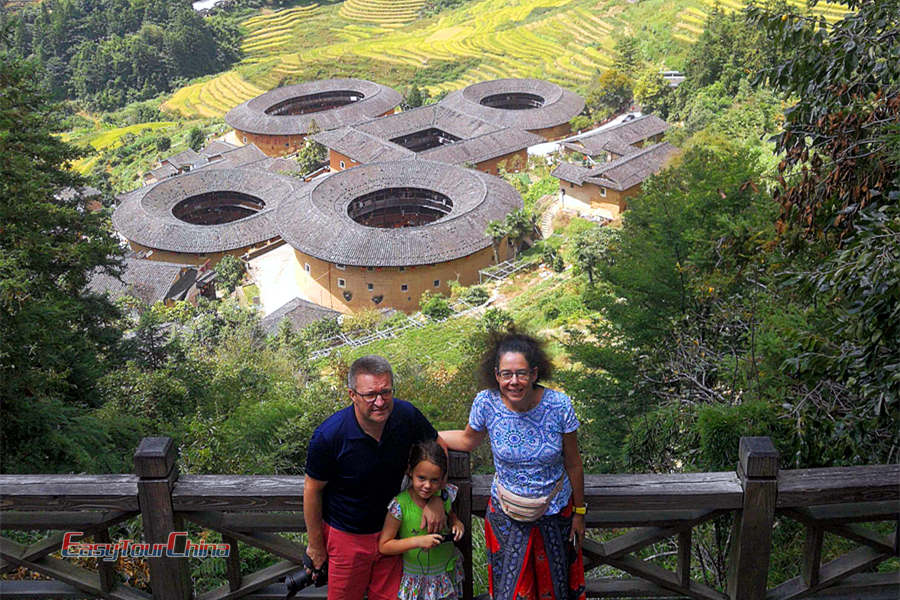 You will visit the Gulangyu Island this morning. The Gulangyu Island enjoys a laudatory title "Garden on the Sea." Overlapping peaks foil the blue water, white clouds, green trees and bright flowers. The air in the island is fresh. The entire place is free from any sorts of vehicles and is particularly quiet. All these render an atmosphere of a fairyland. You need to take a steamship to the island, which takes only 5 mins. On the island, your guide will take you to visit the Shuzhang Garden in the southside of Gulangyu Island first. This garden was exquisitely designed to embody three important characteristics in gardening - hiding elements, borrowing from one's surroundings, and combining movements. Then visit the Sunlight Rock, it is the island's highest point with an altitude of 92.7 meters (304 feet). When the sunrise, sunlight illuminates the Sunlight Temple's granite as well as the rocks. If you are interested in music or piano, then you shouldn't miss the Piano Museum. Divided into two exhibition halls, the museum guides visitors through a vivid history of the instrument with displays and illustrations. All different types of pianos such as miniature pianos, automatic pianos, accordion pianos and round-shaped pianos are on display.
After the tour, your guide and driver will escort you to the airport/rail station in time, take train/flight to your next destination.
Meal: B, L
End of service.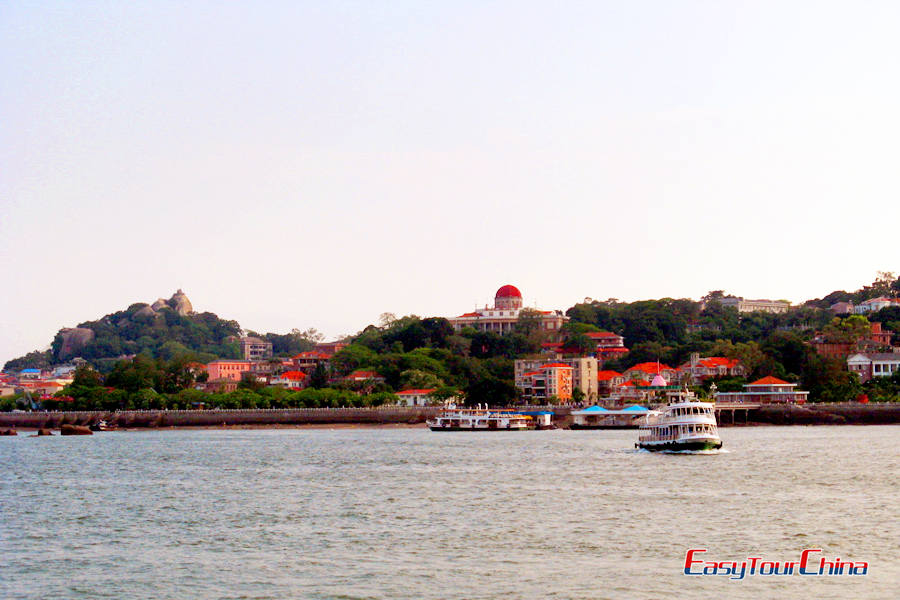 What's included
1-on-1 Travel Consultant

Your China based expert listens to your wishes carefully, provides professional advice, ensures unlimited itinerary revisions before done and 24/7 helpline service while traveling.

Private Local Guide and Driver

Your guides are friendly, helpful and knowledgeable, and your drivers are professional, polite and patient. They are very flexible to accommodate your personal needs and happy to show you the local attractions, history, culture, foods and real life.
Private transfers from hotel to attractions, airport or train station are also included.

Accommodation to Suite Your Preference

We hand pick hotels ranging from luxury 5 star, superior 4 star to comfortable 3 star. Luxury or cozy boutique hotels and budget guesthouses are also among your choices. You could decide where to stay to meet your taste and budget.

Gourmet Meals

Most of the hotels we select offer both Western and Chinese buffet breakfast. Lunch and dinner included are arranged in selected restaurants to taste authentic Chinese cuisine and local specialties. Thus you may also have a unique food tour.
Meals specified in itinerary as B=breakfast, L=lunch, D=dinner.

Attractions and Activities Listed on the Itinerary

Our city tour packages have included the (first/main) entry to all attractions and the expenses of activities on the itinerary (except the optional activities).