Yearning to explore the time-honor province of Shanxi in China , but not sure where to start and what are most rewarding? Travel experts from easytourchina.com would like to give you some practical advices. For most travelers and culture fanatics, Shanxi boasts much to see. Do your interests lie in folk houses of old Chinese style? Then Pingyao Ancient Town is the place you are most likely love. While if you are a Buddhist or a Buddhism admirers, consider exploring Yungang Grottoes. For both amazing mountain views and Buddhist culture, Mount Wutai is your number one choice.
Discover Shanxi with Tour Options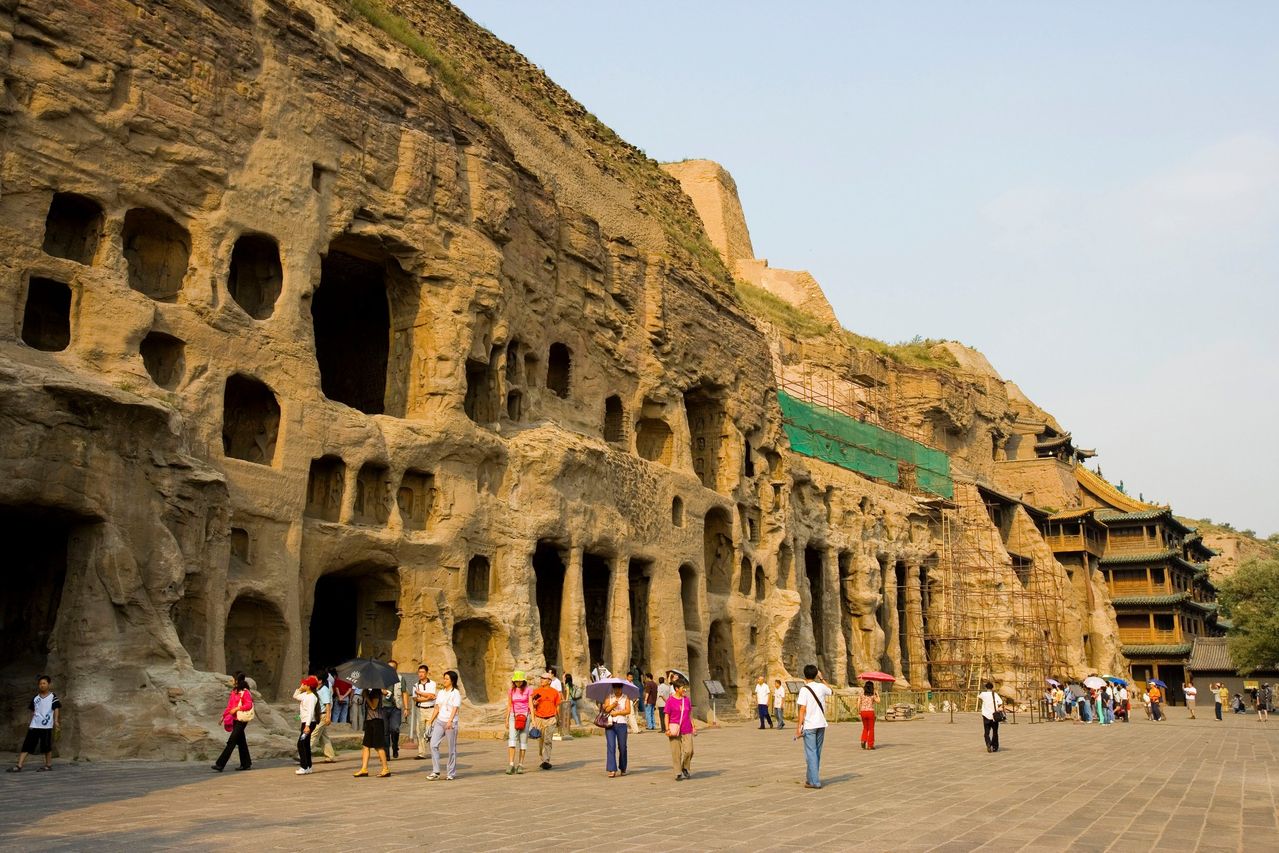 Yungang Grottoes
Yungang Grottoes in Datong, Shanxi is one of the four famous grotto complexes in China (the other three are the Mogao Grottoes in Dunhuang, the Longmen Grottoes in Luoyang and the Maijishan Grottoes in Tianshui). Built during Northern Wei Dynasty (386-557), Yungang Grottoes were carved out of the north cliff of Wuzhou Mountain and stretch 1,000 meters continuously from east to west. It now boasts 45 major grottoes and 51,000 stone Buddha statues, which are the finest example of Chinese Buddhist grotto art, and are on par with the exquisite Buddha sculptures in the world. Yungang Grottoes was listed as a UNESCO World Heritage Site in 2001.
Hanging Temple
Located near Yungang Grottoes, the 1400- year-old Hanging Temple is unique for the mix of Buddhism, Taoism and Confucianism, and famed as an architectural wonder. The temple surprisingly hangs on a near-vertical mountain cliff over 50 meters above the ground, and is supported by crossbeams half-inserted into the rock. This dangerous air castle reflects the superior accomplishment of mechanical method, aesthetics, religion and culture of Chinese people. Hanging Temple has a total of 40 halls and pavilions, with more than 80 vivid sculptures made of iron, stone, clay copper and terracotta.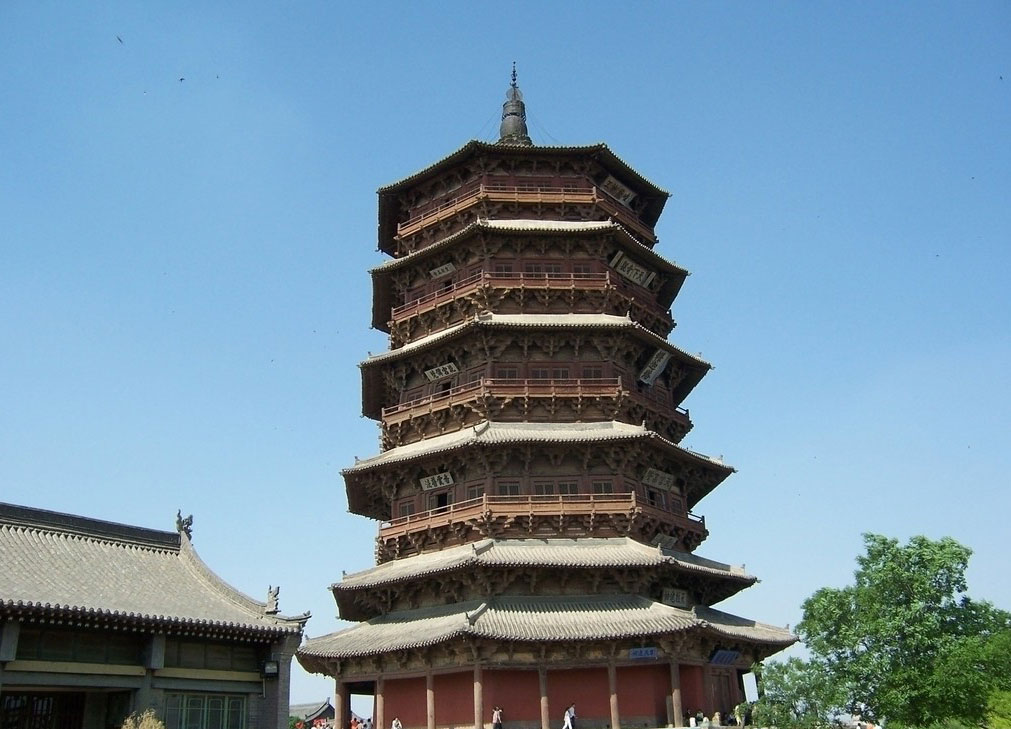 Yingxian Wooden Pagoda
Yingxian Wooden Pagoda, also known as The Sakyamuni Pagoda of Fogong Temple, is located 70 kilometers south of Datong. It is the oldest and highest all-wood Buddhist pagoda in the world, and a gem of Chinese architecture. This sophisticated wooden building is crowned as one of Three Wonders of Towers together with Italia's Leaning Tower of Pisa, and France's the Eiffel Tower.
First built during Liao Dynasty (about 1056), the wooden pagoda measures 67.31 m high and 30.27 m in base diameter, with a total of 9 floors but reveals only 5 floors from the outside. The 11-meter-tall statue of Sakyamuni standing at the 1st floor, together with other exquisite Buddha statues and fantastic murals showcase the typical Liao Dynasty art style.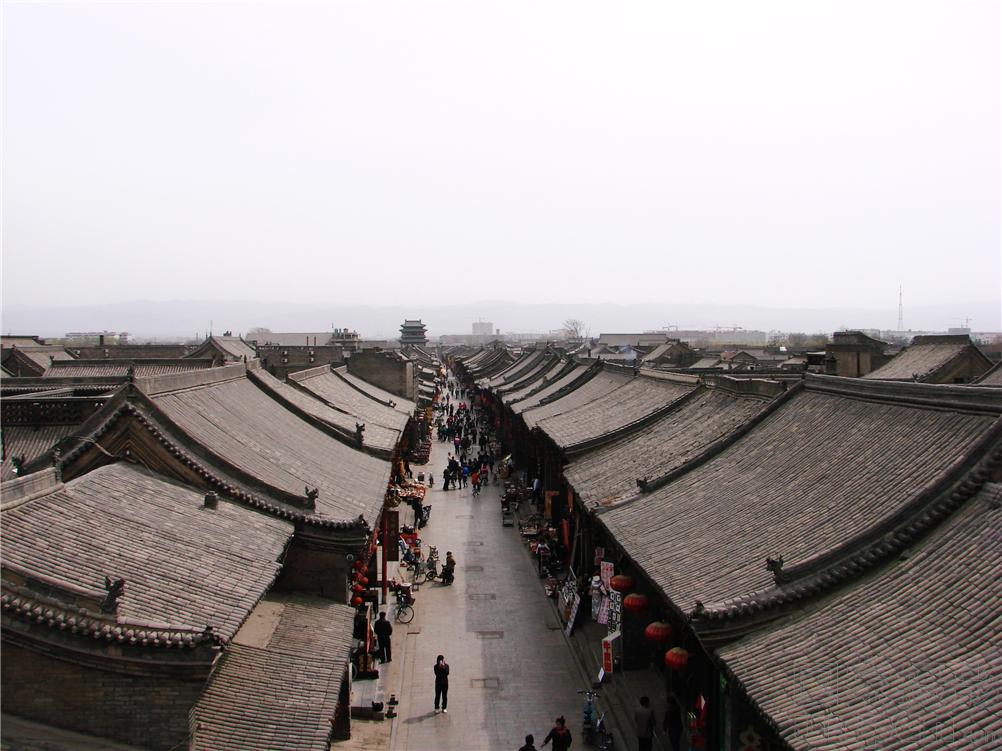 Pingyao Ancient Town
Pianyao in central Shanxi Province is a well-preserved ancient town that showcases the authentic past of China 2700 years ago. At that time, it was the country's leading financial center. It is home to the first Chinese exchange shop and a series of grand residences. Nowadays, Pingyao has been emerged as a hot destination with its old city walls, buildings, streets, fork residences, temples and unique lifestyle.
When declared a UNESCO World Heritage Site in 1997, it was said "The Old Town of Pingyao is an outstanding example of the Han cities in the Ming (1368-1644) and Qing (1644-1911) dynasties, and it retains the traditional features of these periods. Pingyao presents a picture of unusual cultural, social, economic, and religious development in Chinese history. "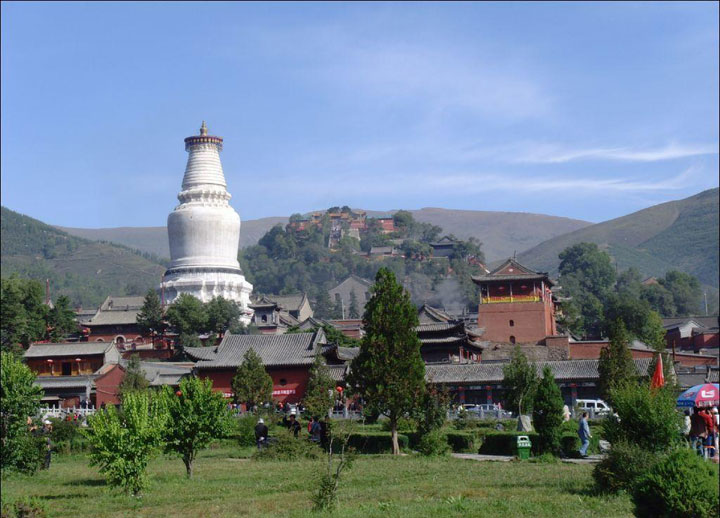 Mountain Wutai
Mountain Wutai is one of the four sacred Buddhist mountains in China, and known as the dojo of the Bodhisattva Manjusri. It is home to China's earliest Buddhist monasteries and earliest surviving timber buildings of the Tang dynasty. The overall 41 surviving monasteries, with its Buddhist architecture, statues and pagodas reflect profound Buddhist culture and make it the focus of pilgrimages. Mountain Wutai also features spectacular mountain views and beautiful natural landscape (it is the highest in Northern China).