Wild West China's most stunning natural landscape is best seen as taking a train trip on the Qinghai-Tibet Railway, which is a great engineering wonder in the world and famed as the "Sky Way". The 1,956-kilometer-long Qinghai-Tibet Railway stretches from Xining of Qinghai Province to Lhasa, Tibet and officially opened to traffic in July 1st, 2006.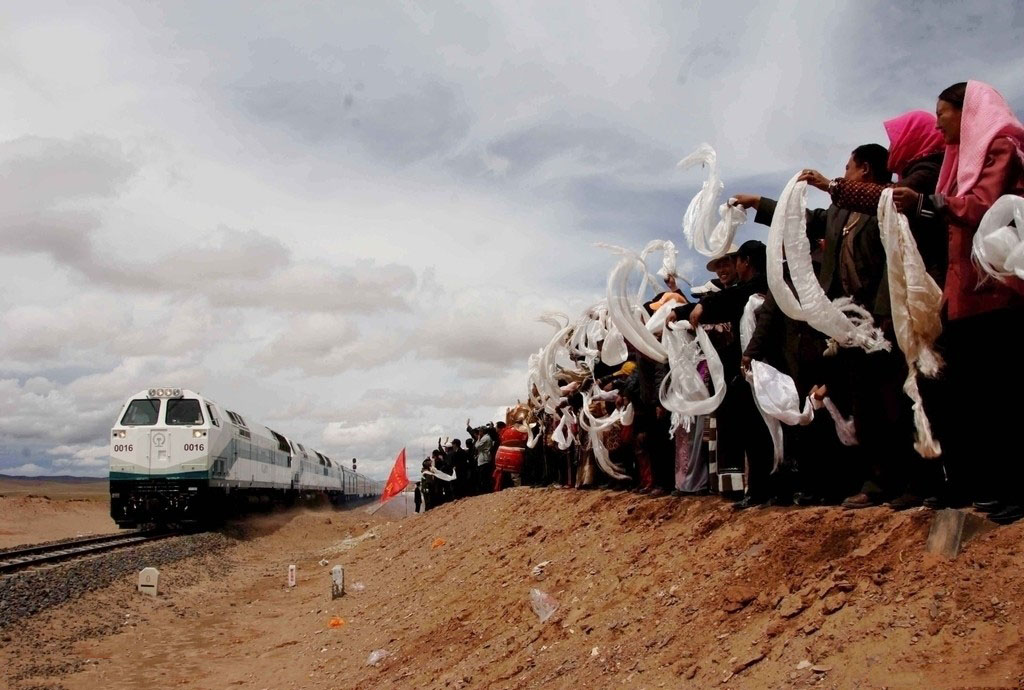 The Golmud-Lhasa section of the rail extends 1,142 kilometers through Tuotuo River, Yan Shi Ping, Tanggula Range, Nagqu, Damxung and Yambajan, with 960 kilometers being over 4000 meters above sea level, and the highest elevation being 5,072 meters above sea level at Tanggula Range, making it the world's highest railway and also the longest on a plateau. Qinghai-Tibet Railway is regarded as a landmark achievement in China, as it overcomes the special engineering difficulties at high attitude area of permafrost, hypoxia, fragile ecology and inclement weather, and also makes great effort to protect the environment, flora and fauna.
Map of Qinghai-Tibet Railway
Train to Lhasa
Qinghai-Tibet train has 2 carriages of soft sleepers, each can accommodate 32 people; 8 carriages of hard sleepers, each can accommodate 60 people; 4 carriages of hard seats (bigger than those of the normal trains in China), each accommodates 98 people. So totally the train can accommodate 936 people.
So far, there have been seven train routes to Lhasa: daily train from Beijing to Lhasa, and also Xining-Lhasa, Shanghai-Lhasa, Guangzhou-Lhasa, Lanzhou-Lhasa, Chengdu-Lhasa and Chongqing-Lhasa.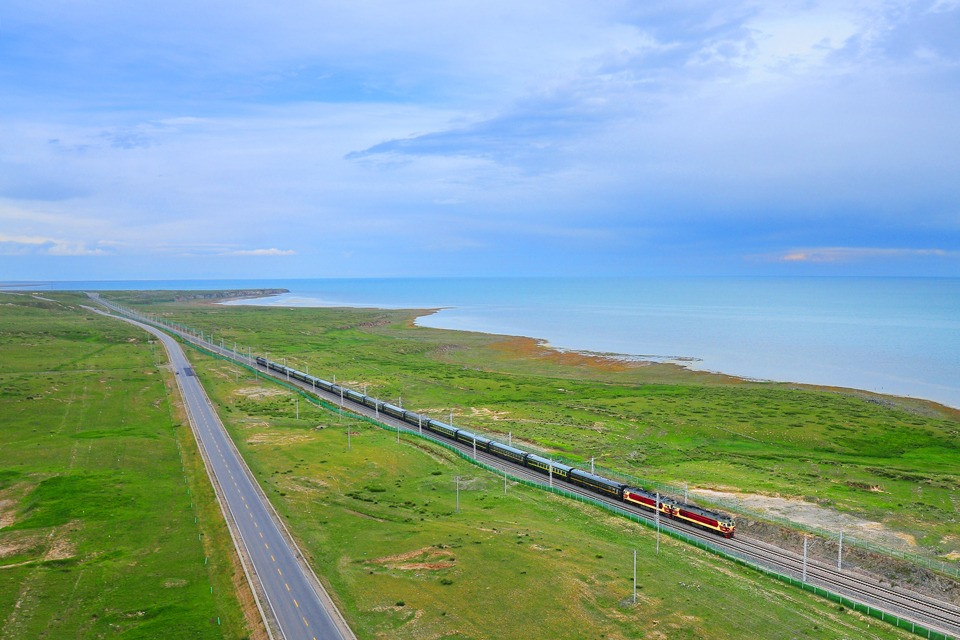 Highlights along Qinghai-Tibet Railway
Visitors will expect the added bonus by enjoying a train trip to Tibet instead of taking a flight, as Qinghai-Tibet Railway offers breathtaking and majestic sceneries while traversing several mountain ranges and numerous lakes and rivers on its way to Holy Lhasa. There are 45 stations along the Golmud-Lhasa section, each with unique landscape. And nine stations were especially designated for their nature wonder and have special sightseeing platforms.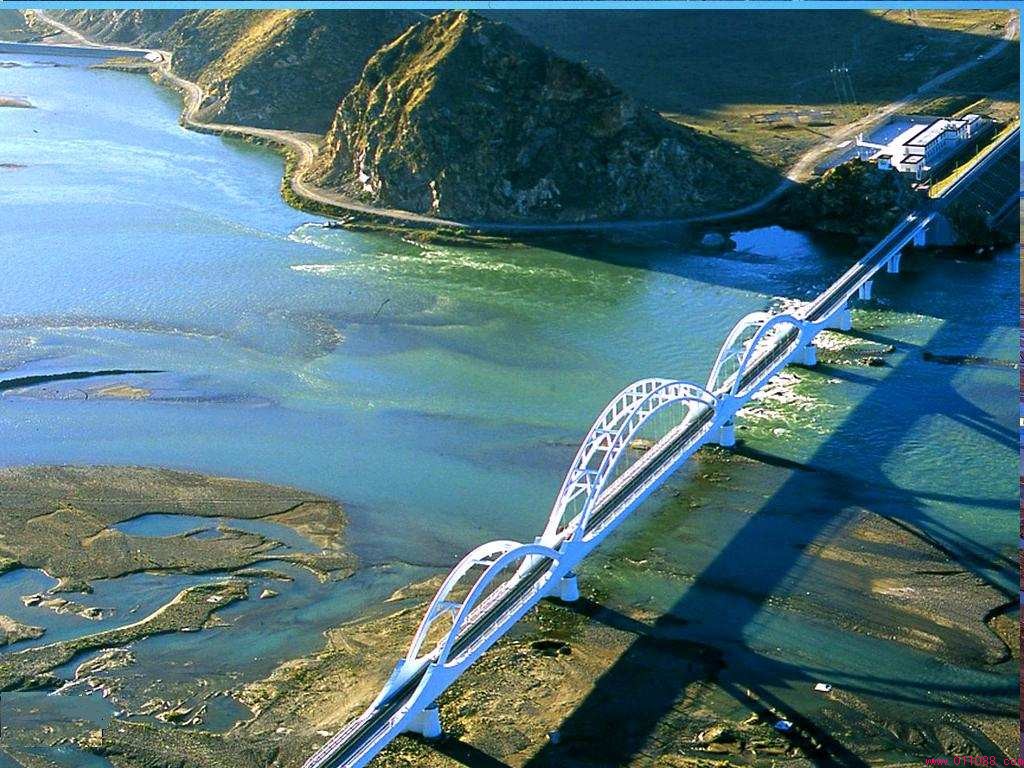 Qinghai Lake and Bird Island- Qinghai Lake is the "Blue See" on "the Roof of the World" (Qinghai-Tibet Plateau) and famous for Qinghai Lake Cycling Race. On the western shore of Qinghai Lake, the Bird Island is a paradise for varieties of birds (including migrating birds).
Kunlun Mountain (Mt. Yuzhu Station) – The legendary Kunlun Mountain is known as the ancestor of many mountains in this area and China's largest mountain system, at an altitude of between 5,500 and 6,000 meters above sea level, with its main peak Mt. Yuzhu being at an altitude of 6,178 meters above sea level.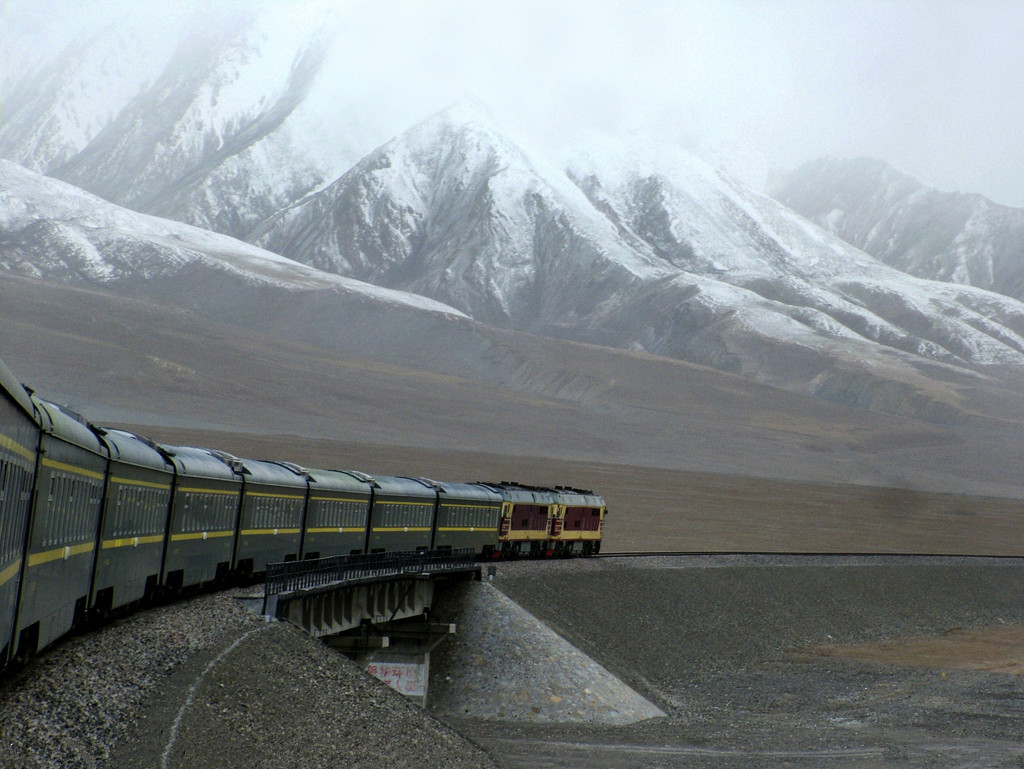 Chaerhan Salt Lake - The lake was originally part of the ocean in primordial times, and now become a majestic sight catching passengers' eyes on the Tibet railway.
Tuotuo River Station – Here passengers can have a spectacular view of the Source of Yangtze River, China's longest river, from the train.
Buqiangge Station - have a glance at the dreamland of Kekexili Nature Reserve on the northern Tibetan Plateau for Kekexili lake, Sun lake and Xuelian lake, as well as the plateau wildlife including Tibetan antelope, wild donkeys and wild yaks.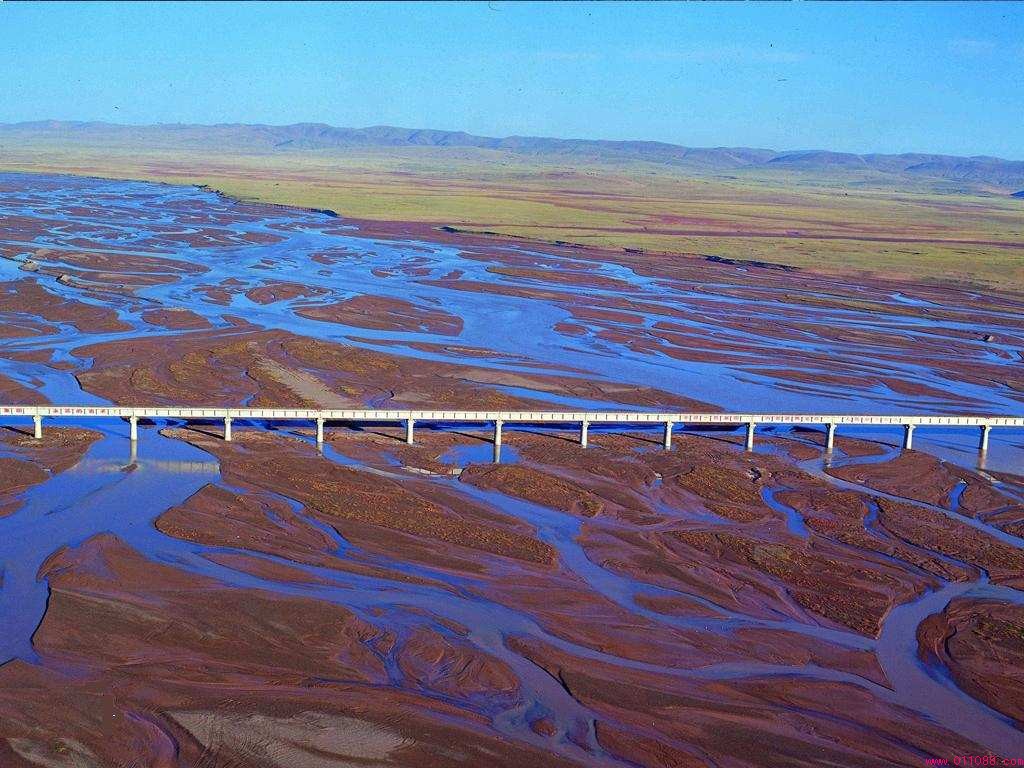 Tanggula Station – here the Tibet train comes to the highest point between two snow mountains.
Cuona Lake - the highest freshwater lake in the world, and famed as a holy lake by local Tibetans.
Naqu Station & Damxung Station - Changtang Grassland with the most magnificent pastoral view extends from Nagqu to Damxung along the Qinghai-Tibet Railway. Holy Namtso Lake is also between those two cities.
Yambajan Station - Yambajan is world-famous for a peculiar phenomenon of hot springs boiling on the cold plateau.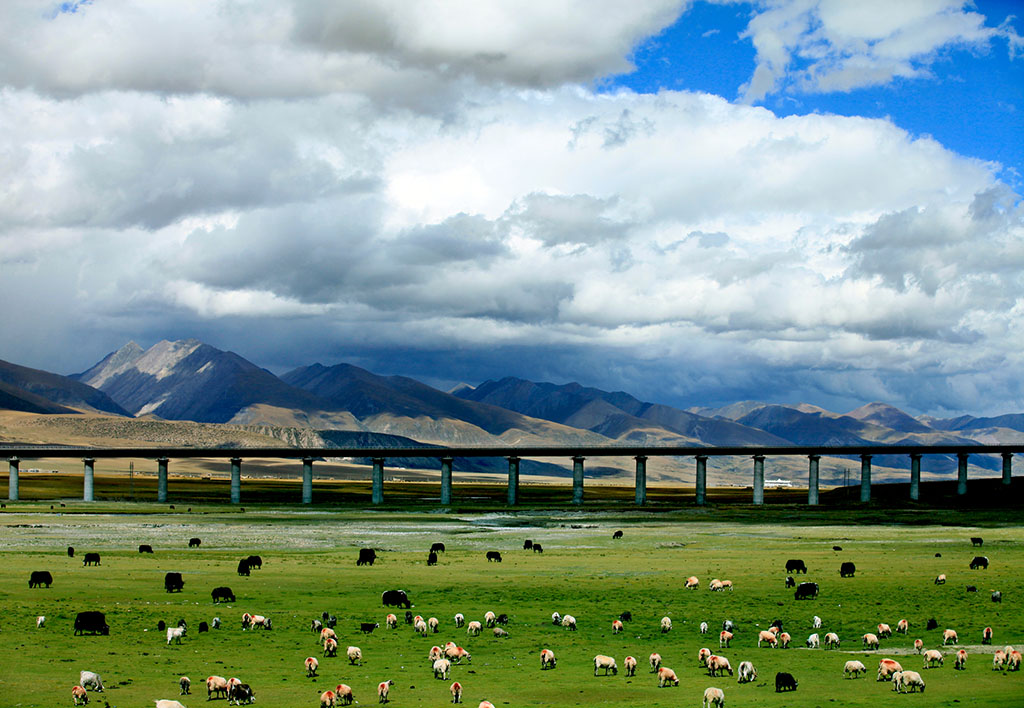 Further reading: