Sichuan-Tibet Railway and Top 8 Attractions from Chengdu to Lhasa by New Tibet Train
China Train Travel Sichuan-Tibet Railway and Top 8 Attractions from Chengdu to Lhasa by New Tibet Train
15 years after the first train ran to Tibet on Qingzang Railway (Qinghai Tibet Railway), China has decided to build the second railway to Tibet, named Chuanzang Railway. The new railway starts from Chengdu at 500 meters above sea level, passes through the dividing line between the first and second steps of China's terrain to Lhasa at 3650 meters above sea level.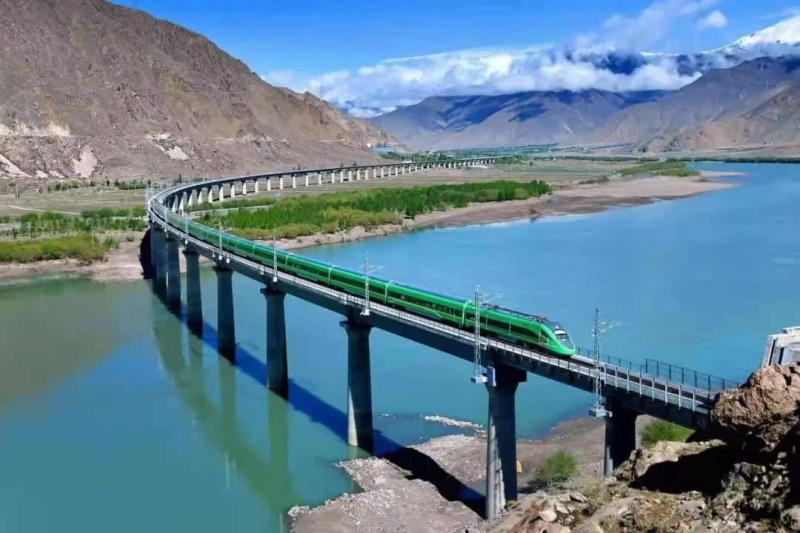 Chuanzang Railway, also called Sichuan-Tibet Railway, is one of the 5 planned railways to Tibet (see below table and map of 5 railways to Lhasa, Tibet). The total railway is built in three segments. Two segments on the two ends, Chengdu-Ya'an segment and Lhasa-Nyingchi segment have completed construction and have begun operations. Ya'an-Nyingchi segment is the most difficult part with difficult terrain and fragile ecology. This segment has started to construct on 8 November 2020 and expected to finish in 2030.

A Table of 5 Railways to Lhasa, Tibet

| Railway Name | From | To | Total Mileage | Finished part | Constructing part |
| --- | --- | --- | --- | --- | --- |
| Qingzang Railway | Xining | Lhasa | 1956Km | Full | N/A |
| Chuanzang Railway | Chengdu | Lhasa | 1838Km | Chengdu - Ya'an Lhasa - Linzhi | Ya'an - Linzhi |
| Xinzang Railway | Yecheng | Lhasa | 2000Km | Shigatse - Lhasa | N/A |
| Dianzang Railway | Kunming | Lhasa | 1914Km | Kunming - Lijiang | Lijiang - Shangri-La |
| Ganzang Railway | Lanzhou | Lhasa | 1670Km | N/A | N/A |
As one of the top train travel routes in China, the train to Lhasa via Xining is the most difficult train to book. Travellers want to experience the train trip on the highest plateau and enjoy wonderful sceneries on the train. When the Sichuan-Tibet Railway finishes, travellers will have another choice to get to Lhasa by train. Along this new railway are rich tourism resources – from ancient towns to ethnic villages, from lovely panda to broad grasslands and Snow Mountains, from historical and cultural sites to sacred Tibetan mountains, lakes and monasteries …….


Along Chuanzang Railway, there will be around 38 stations for travellers to get off for an amazing west China sightseeing. Here, we would like to list the top 8 highly recommended attractions along Sichuan-Tibet Railway.

1. Chengdu Giant Panda Bases
As the golden symbol of Chengdu and even one of the national symbols of China, Panda attracts thousands of visitors from all over the world every year. There are 4 panda reserves in and around Chengdu. The most convenient is Chengdu Research Base of Giant Panda Breeding, 40 minute drive from city center like Kuanzhai Alley. The best time to view these lovely creatures is before 10am when they're active. If you want to do Panda Volunteer Work to get close to panda, you can visit Dujiangyan Panda Base (1.5hrs drive) or Wolong Panda Base (2hrs drive).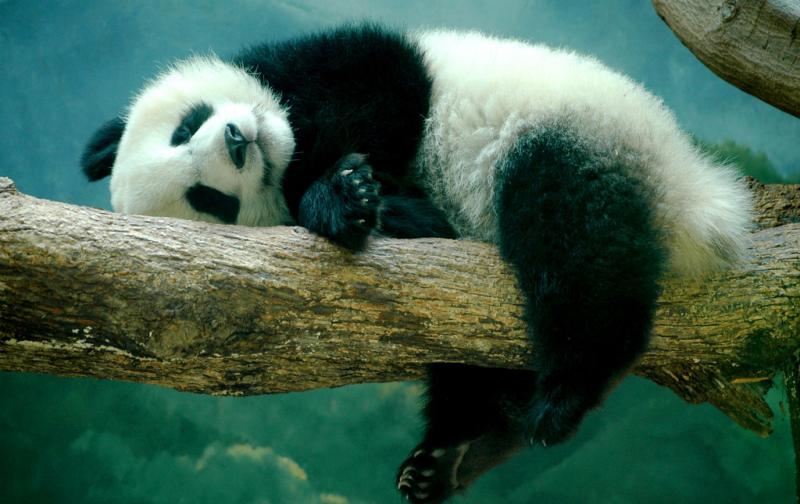 Sichuan cuisine might be the most popular Chinese food known in the world. Try authentic Sichuan food in local restaurants and taste delicious snacks in every corner of the street are one of the most important things when taking a Chengdu trip. Even in China, though Sichuan Food Restaurants can be found everywhere, the one in Chengdu is always the best for foodies.
2. Hailuogou Valley – Glacier Park and Red Stone Beach
Located on the eastern mountainside of Mt. Gongga (7756m above sea level) within Moxi Town of Luding County, Sichuan Province, Hailuogou Valley is famous for its low altitude glacier, glacier cascades, mountain hot springs and virgin forests. From the giant conical peak down, 74 mature glaciers extend in all directions into dense forests. With a lowest altitude of 2,850 meters, the glacier is easily accessible to visitors.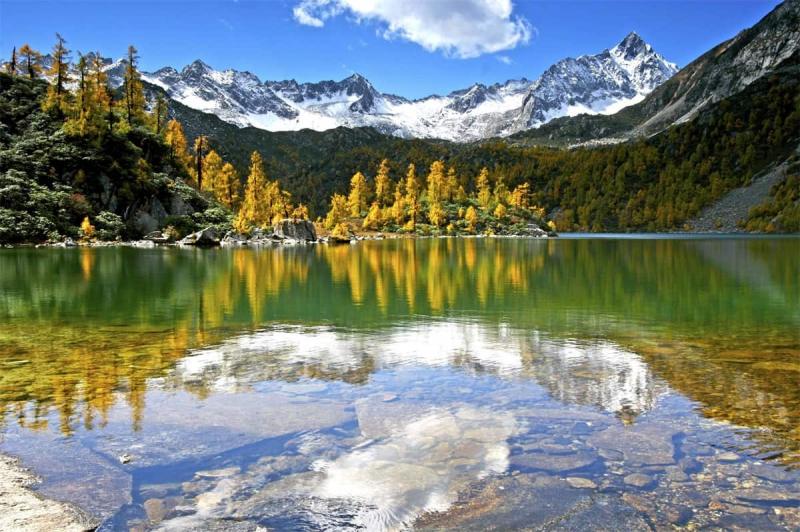 Besides the glaciers, there is also a one-of-a-kind spectacle that is worth exploring – Red Stone Beach at the foot of the mountain. The valley is covered with red stones, which comes not from the mineral, but from a rare lichen complex.

3. Xinduqiao – Paradise of Photographers
As the must-stop site in west-Sichuan exploration, Xinduqiao is not only a transportation hub; it is also famous for its 10km long amazing scenic corridor with river, flowers, villages and colorful forests. You can also go to the viewing platform to view the Gongga Mountain. The best time to visit Xinduqiao is from June to November.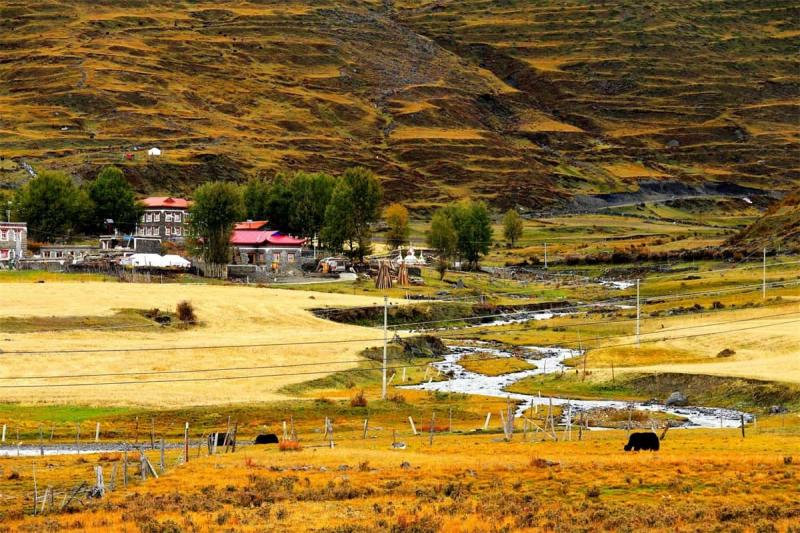 A little bit further to the north, is Tagong Grassland for visiting Tagong "Lhagang Monastery", Gyargo Ani Gompa (nunnery), hiking the grassland and viewing Yala Snow Mountain.

4. Daocheng and Yading – Snow Mountain, colorful Forest & Lakes
Daocheng and Yading are one of the most famous destinations of West-Sichuan travel. 140km south of daocheng, Yading Natural Reserve is among three sacred snowcapped mountains. Forested valleys, crystal-clear rivers and glacier-fed lakes are the most stunning landscapes you'll ever see.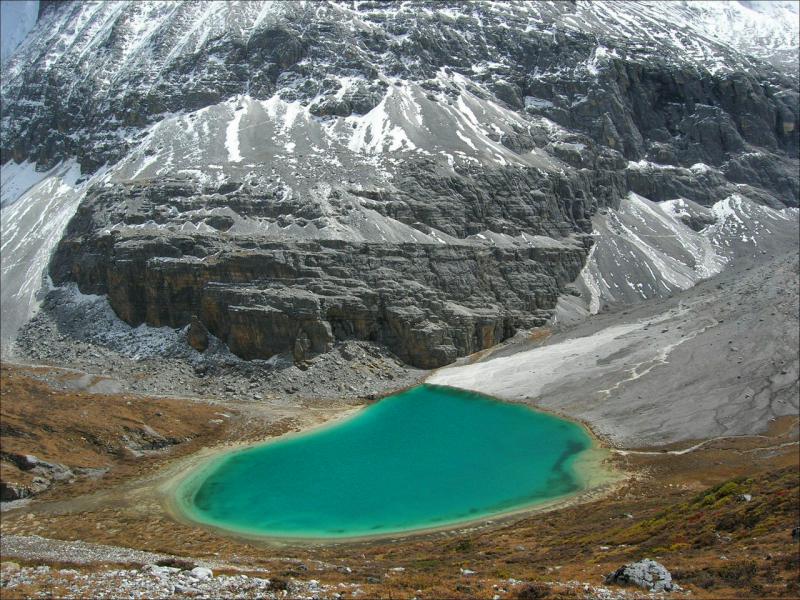 5. Mangkang – Ancient Salt Fields
Mangkang is a Tibetan county borders with Sichuan Province to the east and Yunnan Province to the south. It is right on the Hengduan Mountains, the mountain ranges connect the southeast portions of the Tibetan Plateau with the Yunnan-Guizhou Plateau. It is one of the important stage posts on Ancient Tea-horse Route.
On the bank of the Lancang River, lies an old Naxi Village famous for salt producing. With 1300 years history of producing salt, local Naxi people are still keeping the most primitive method of salt production. Local villagers withdraw brine from the brine wells and pour them into their brine fields for drying and concentration. Currently there are still over 3000 individual salt fields in the area, which is called by photographers the Lost Color Palette by the God.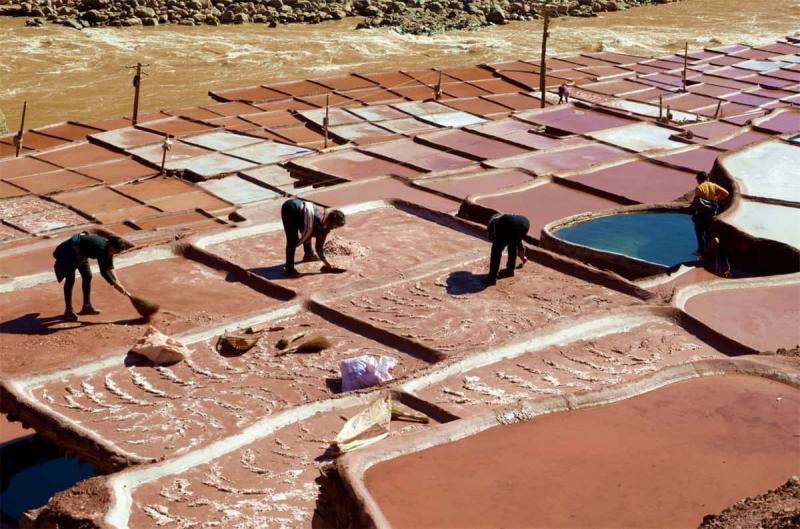 6. Lulang – Sea of Forest
Located in the valley of southern Tibet, Lulang is a remote township in Nyingchi, which can be reached by train after Lhasa-Nyingchi Railway finished and operated on the 25th June, 2021. Unlike other parts of Tibet, Lulang is famous for its pleasant weather and rich natural resources, with an annual average temperature of 12 degrees Celsius, and forest coverage exceeding 80 percent of the township's total area.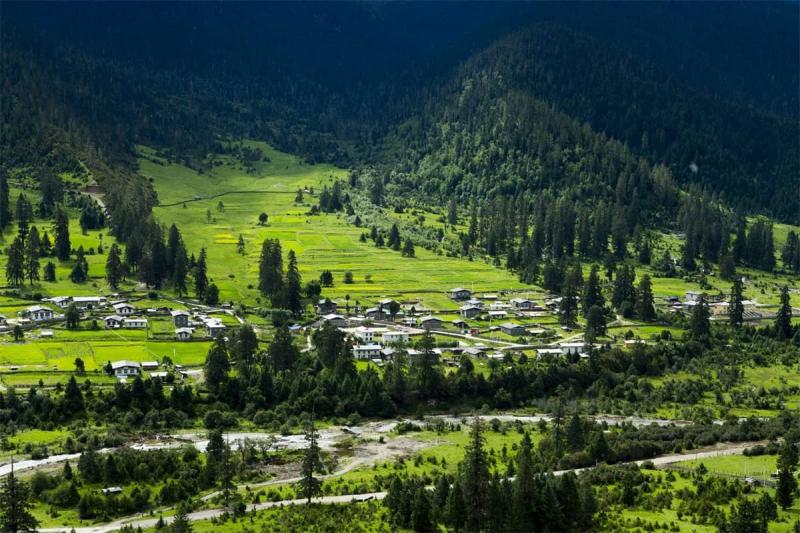 7. The Yarlung Tsangpo Grand Canyon
The Yarlung Tsangpo Grand Canyon, also known as the Yarlung Zangbo Grand Canyon or the Brahmaputra Canyon, is the deepest canyon in the world and one of the world's largest one with a length of 504.6 kilometers. Lhasa-Nyingchi Railway, the west part of Sichuan-Tibet Railway, is mostly along this Grand Canyon and it has 16 bridges crossing the Yarlung Tsangpo River. Taking the train is one of the best way to enjoy the amazing sceneries of the Grand Canyon.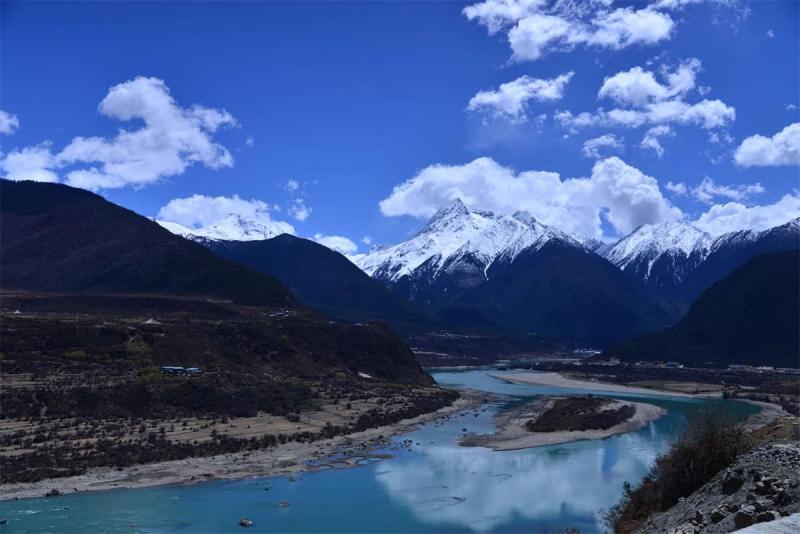 8. Lhasa – the City of Sunshine
After around 13 hours from Chengdu, you will get to the end of this train journey, Lhasa, the City of Sunshine on the roof of the world. In the Tibetan language, Lhasa means the "place of gods". Its unique and mysterious Tibetan culture, sacred Tibetan Buddhism and amazing lakes and mountains attracts thousands of tourists from the world. Potala Palace, Jokhang Temple, Barkhor Street, Sera Monastery are well-known and must-see sites, and for deeper exploration, Gandan Monaster, Yamdro Lake and Namtso Lake are highly recommended.