For most Chinese, spring has already kicked in! Its striking land awakens and is a riot of color right now. In spite of the drizzle, China in spring season makes a compelling case for all travelers and promises to ignite the wanderlust in the new year.
There are soft outdoor adventures to the tea plantation fields in the mountainous areas, and delightful old town or water town vacations. Got a need for a fascinating photography destination? Find yourself the colorful blooming flowers that blend into the fresh green hugs.
1. Experiencing tea culture and picking tea leaves
Travelling to China in spring offers visitors a great opportunity to explore the birth places of top Chinese teas – Longjing green tea in Hangzhou, Maofeng tea in Huangshan, Wuyi Rock Tea in Wuyishan and Pu-erh Tea in Yunnan. Most of the teas have their harvest time with busy tea-picking in spring and summer. You can join a tea tour and pick the very fresh tea leaves along with the experienced tea farmers.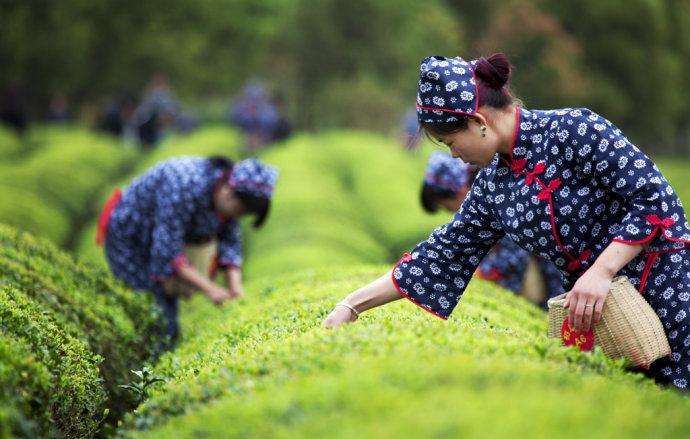 2. Water town in springtime
Several romantic water towns scatter in East China's Suzhou, Hangzhou and Shanghai cities. When spring comes, these old corners of the world are energetic and lively again with the blooming flowers. The time-honored architectures, stone-paved lanes, various arched bridges, quint docks with ferries, and the twisting rivers and streams together create an intoxicating scene.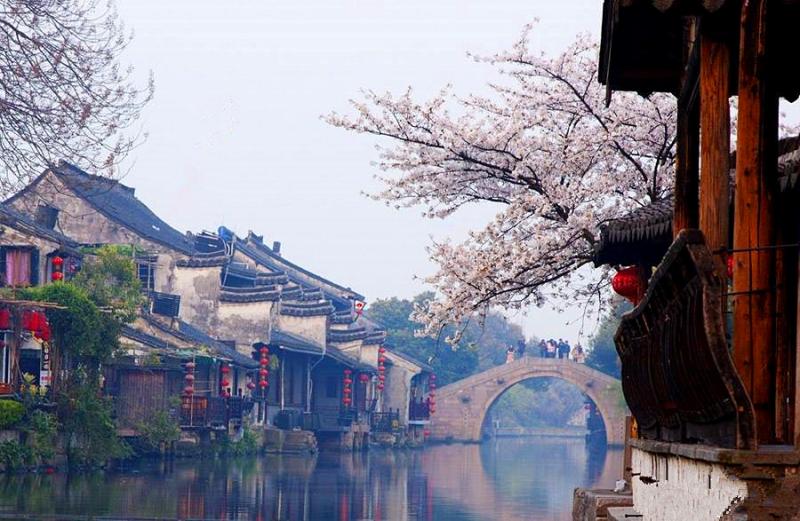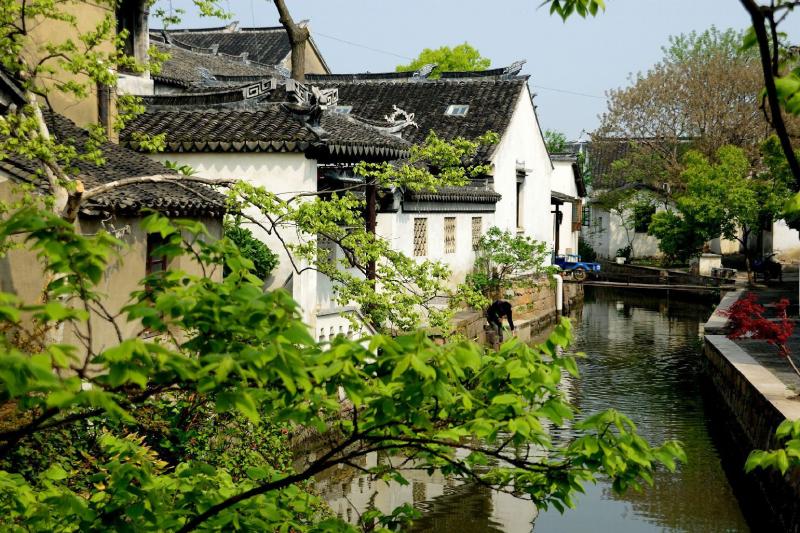 Vibrant spring blooms in Xian.
The breeze blows gently, flushing out the depressing winter blues. People get out of home, and walk on the old streets, have leisurely cycling on the ancient wall, and ascend the old pagodas to enjoy the breath of spring. For a Xian spring tour, visitors should not miss Terra Cotta Warriors and the distinctive local food and snacks.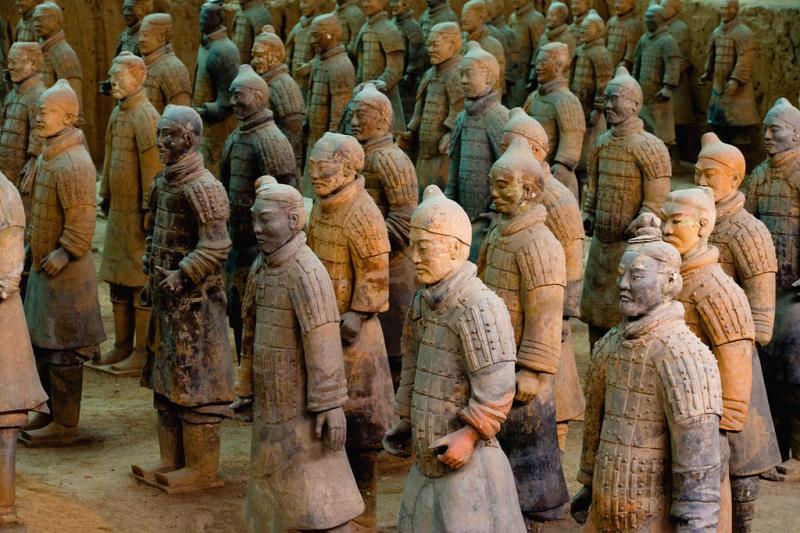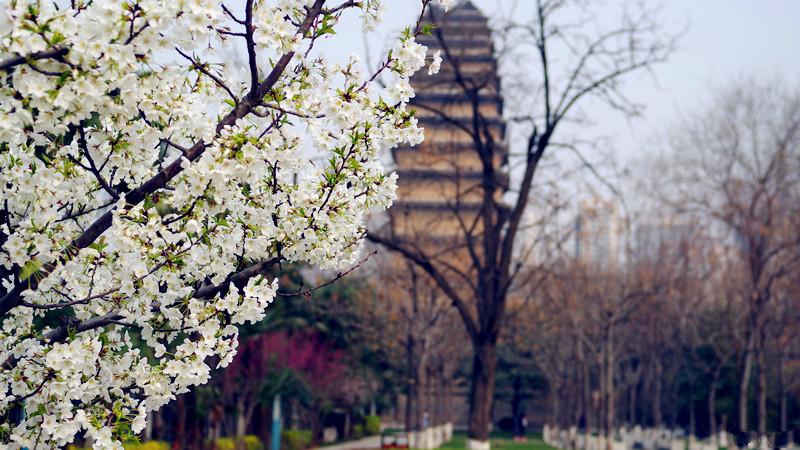 It is tempting to spend your China spring break with a hike to Longji (in Guilin) to see the marvelous rice terraces. Now the rows of fields are irrigated and filled with water, providing great photo opportunities. Moreover, visitors can experience charming Zhuang and Yao minority culture.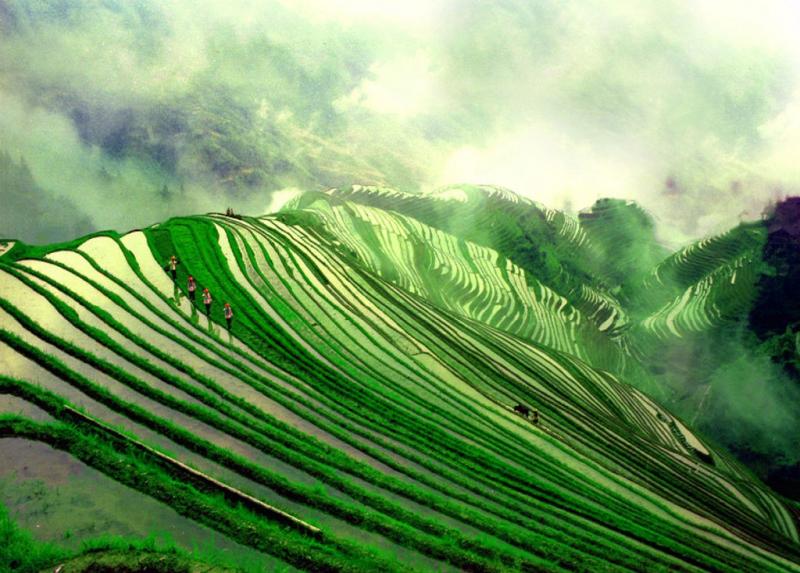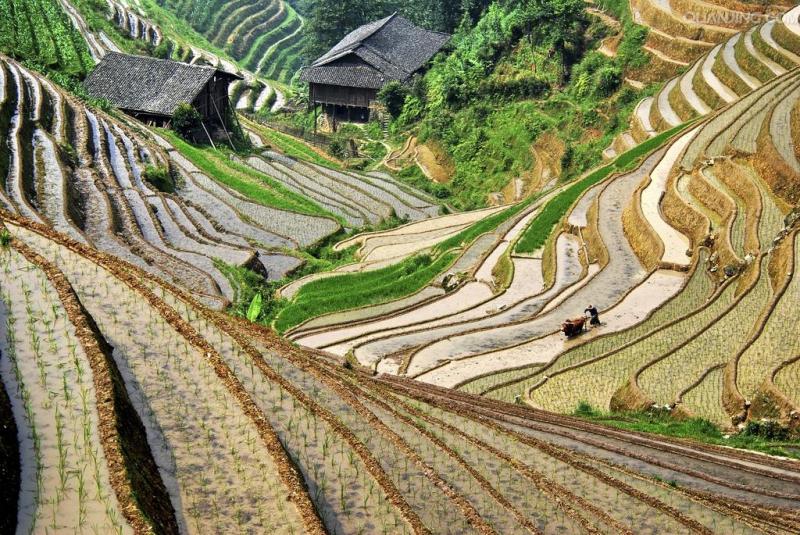 Spring becomes a fun-filled season, when the friendly and enthusiastic ethnic people in Southwest China (mainly in Yunnan and Guizhou provinces) celebrate their magnificent festivals. Join the local people, put on their colorful festival clothes, and enjoy the carnival by celebrating the Sister's Meal Festival of Miao People, Water-Splashing Festival of Dai People, March Street Festival (March Fair) of Bai people, etc.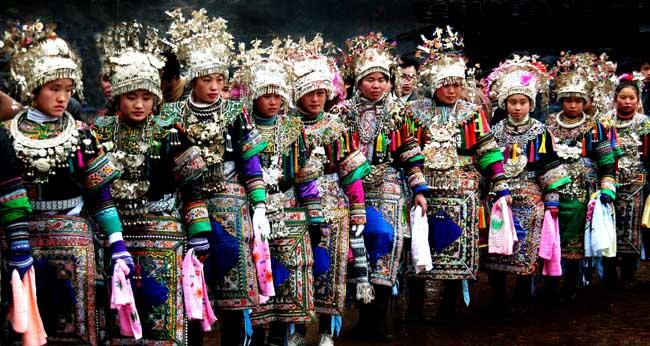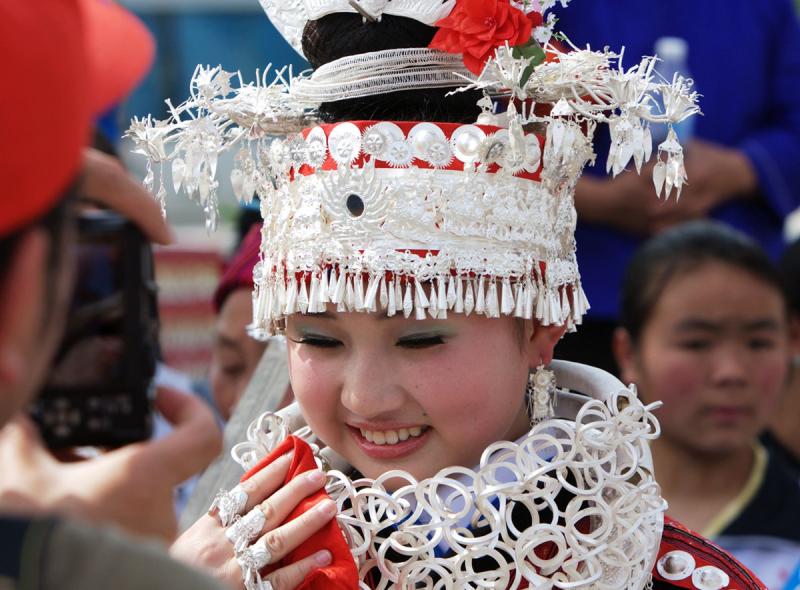 Hakka Earthen Buildings in South China's Fujian province are still well preserved and embraced by the beautiful green world in spring. With its unique shape, ingenious structure, and large scale, Hakka Earthen Building or Tulou building was seen as the unknown missile ramps with secret weapon by an American spy in 1970s. Now people have the chance to descend into this mysterious world.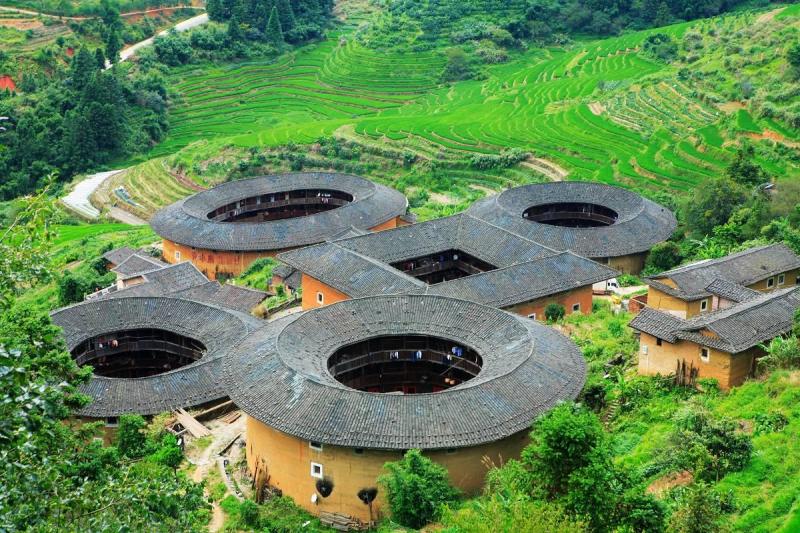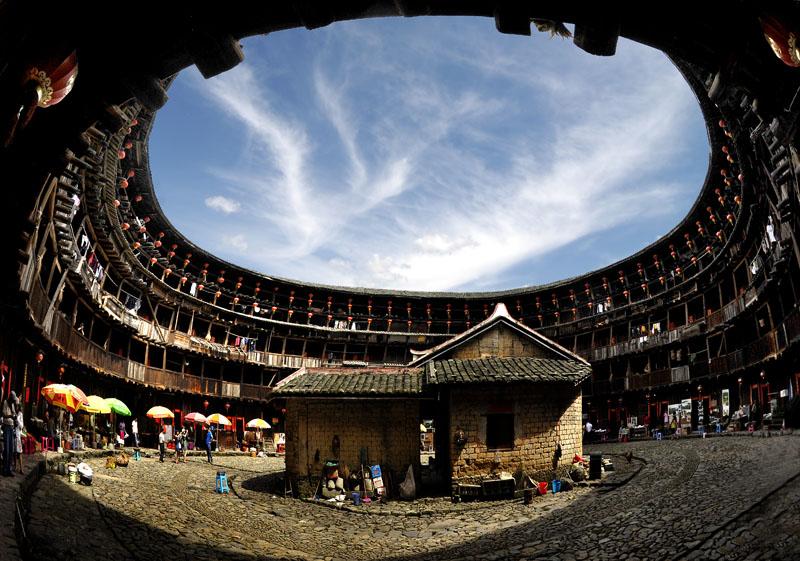 7. Enjoy the flowers blooming
Spring vacations offer a great opportunity to shake off the rust from a long winter and enjoy all kinds of flowers blossoming. Make your way to Luoping in Yunan or Wuyuan in Jiangxi to witness seas of golden rape flowers, which mix perfectly with the Karst mountains and ancient Huizhou architectures separately. While in Luoyang, you will see the grand Peony Festival from April 1 to May 7.