The opening date of Zhangjiajie Glass Bridge is to be announced, but it won't keep us waiting too long, and will be a big surprise to any of us who'd like to challenge the longest and highest glass-bottomed bridge in the world.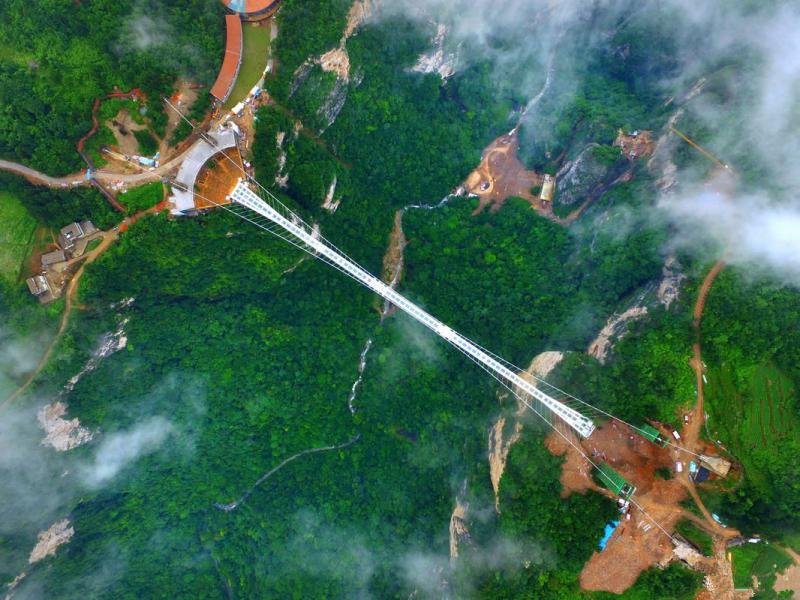 A world architecture wonder – what does it look like?
The terrifying bridge hangs above Zhangjiajie Grand Canyon, with a length of 430 meters (1,410 feet), a width of 6 meters (20 feet), and a height of 300 meters (984 feet). It is made up of transparent glass and will be able to hold up to 800 people at once. There is a bungee jump platform at the bridge center, known as the world's highest, set against the dramatic landscape of Zhangjiajie National Forest Park.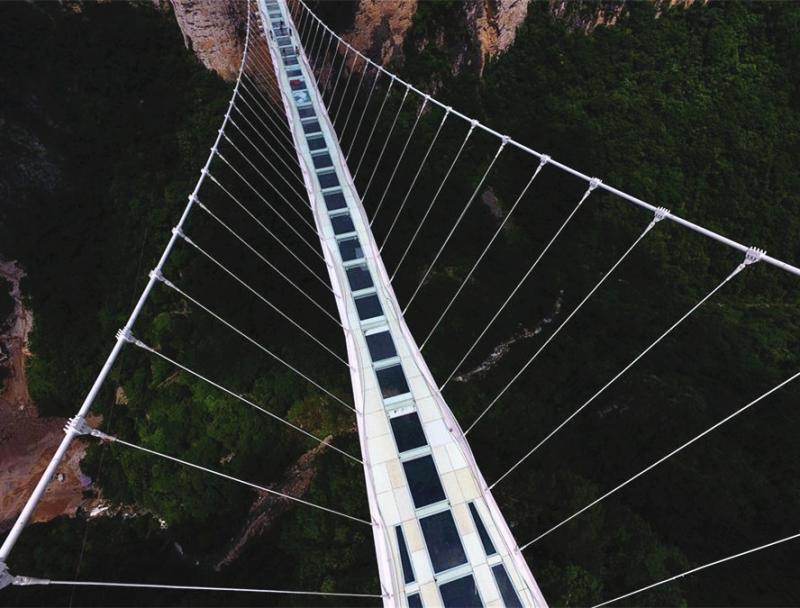 Is the bridge secure?
A BBC reporter hammered on the bridge, the three layers of glass were shattered, yet the damage was superficial and the bottom of bridge did not break or part.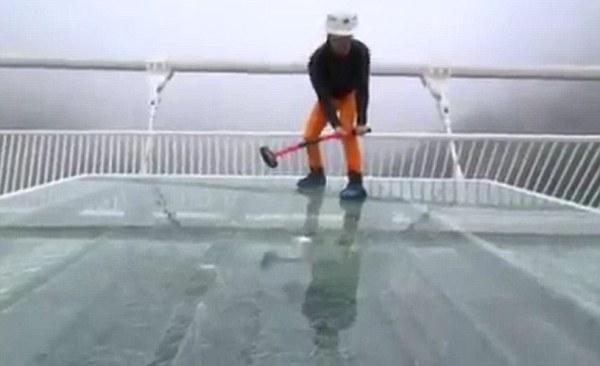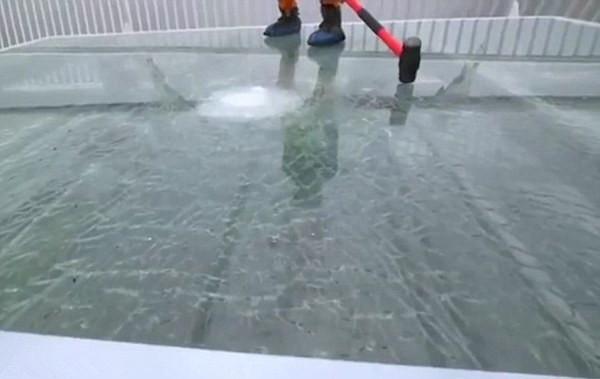 It's even fine for 25 adults jumping simultaneously on the bridge, or being run over by a 15-ton bus for many times.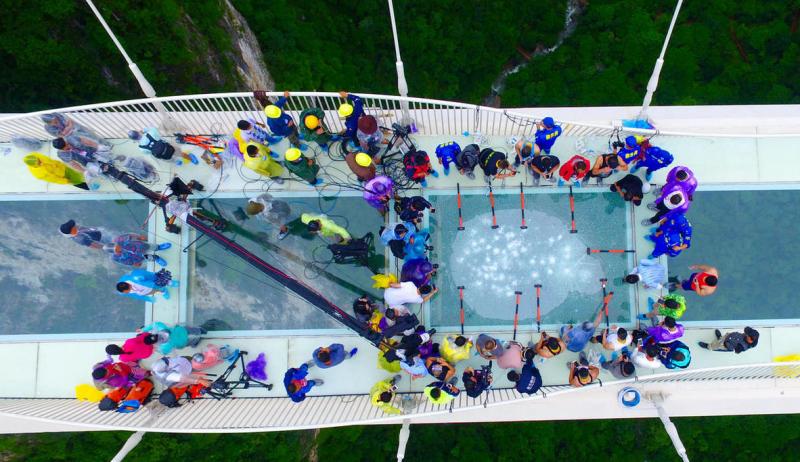 Location: inside Zhangjiajie Grand Canyon Scenic Area, approximately 60km (40 mi) southwest of Zhangjiajie City, Hunan Province
People who may be interested in it: outdoor activity lovers and intrepid travelers
3-day Zhangjiajie Grand Canyon tour to the glass-bottomed bridge:
http://www.easytourchina.com/tour-v514-3-day-zhangjiajie-grand-canyon-tour