Big news! Guilin Longji Rice Terraces has been listed in the protection of Globally Important Agriculture Heritage Systems (GIAHS). Until now, there're altogether 15 projects in China that have entered the GIAHS, ranking NO.1 in the world.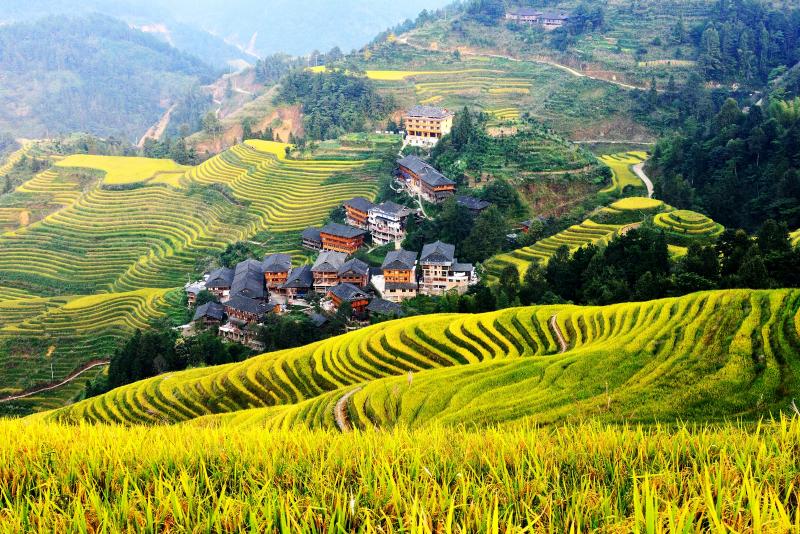 Longji Rice Terraces are located in Longsheng County, about 100 kilometers from Guilin, Guangxi, China. They received their name for the terraces look like a dragon's scales, while the summit of the mountain range resembles the backbone of the dragon. Longji Rice Terraced Fields have a very long history. They were first built in the Yuan dynasty and completed in the Qing dynasty as the crystallization of the wisdom and diligence of the Zhuang people.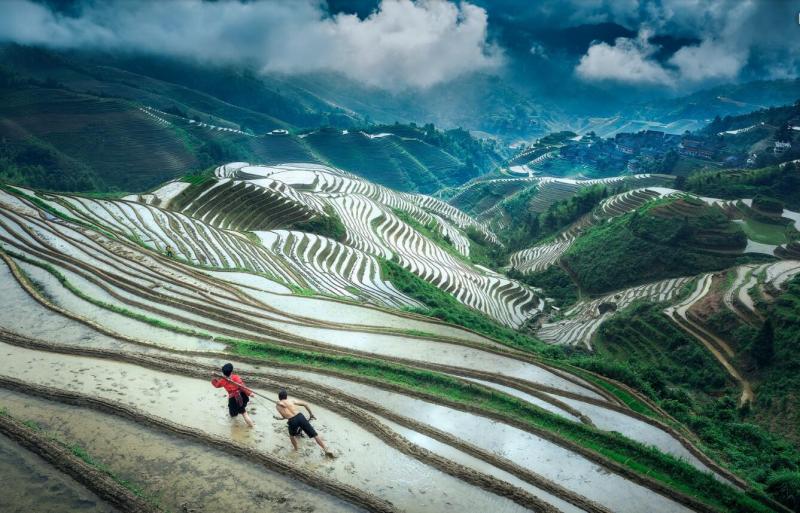 They are built along the slope winding from the riverside up to the mountain top. And there're numerous unique Zhuang or Yao style wooden houses built on the terraces. It is definitely a magnificent terraces field landscape.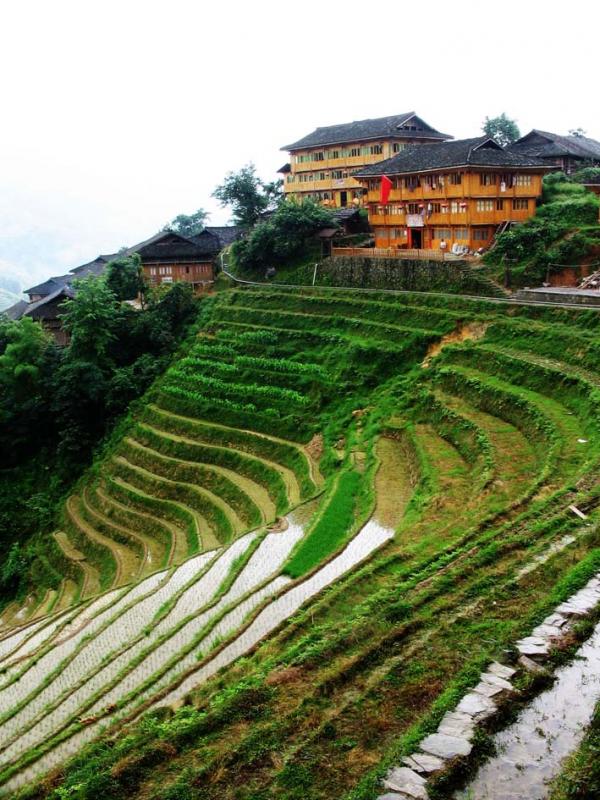 The magnificent Longsheng Longji Terraces are very large. And they are worthy of visiting four times in different seasons. In mid-April to late June, you will meet mirror-like irrigated terraces; for green terraces, you can choose July to mid-September to visit; if you go late September to mid-November, the sun reflects in the water of the paddy fields and the rice has matured, you will marvel at the golden terraces; and if you want to appreciate silver-white terraces, go late December to early February after snow fall, which is your best choice.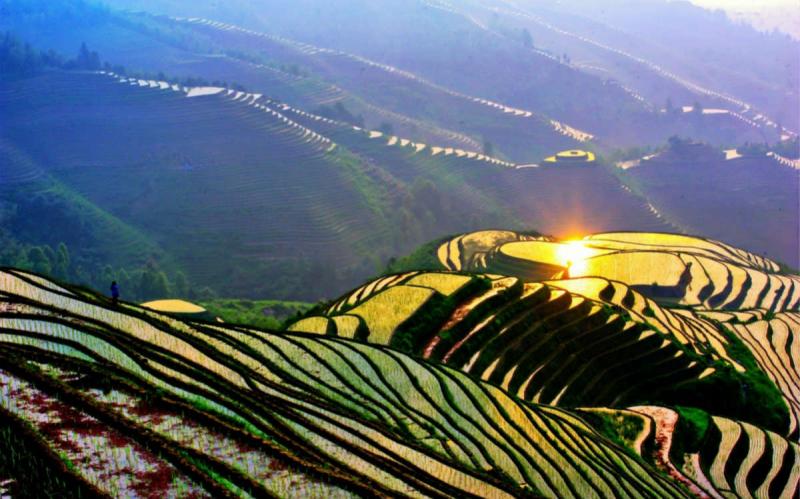 Besides, sunrise over the Guilin Longji Rice Terraces should not be missed. If you get up early in the morning (as early as 4:00 a.m.), hike to a high place, and wait for a little moment, then you can see the sunshine pierces the horizon. What a spectacular view!
As well as its amazing scenery, Longji is also a perfect place for you to experience China's ethnic minorities' culture. You can get closer look at the original Zhuang life, and even stay with hospitable local families enjoy Longji tea, Longji wine and other special local products. Tour to Longji for just 1 time, you may fall in love with this wonderful place.