Sarina's Travel Journal in Nov 2011: Holy Jade Dragon Snow Mountain
Jade Dragon Snow Mountain, a holy mountain full of legends is a must-see in Lijiang. The blue sky, floating fog and the pure snow contribute a picturesque fairy land. Every sight brings you a surprise and every step takes you to a new scene.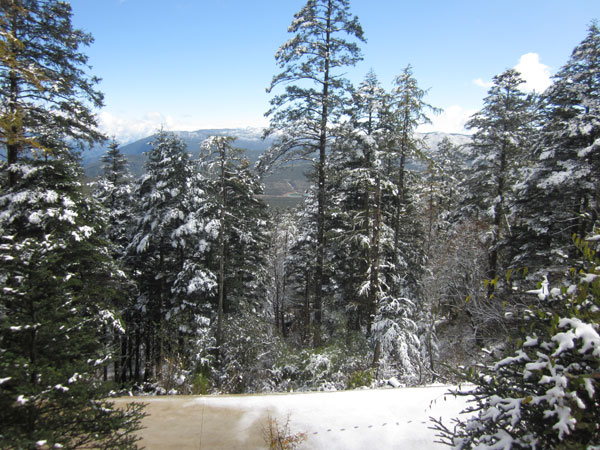 Landscape at the foot of the mountain.

Another 10 minutes bus from the entrance to the cable car station.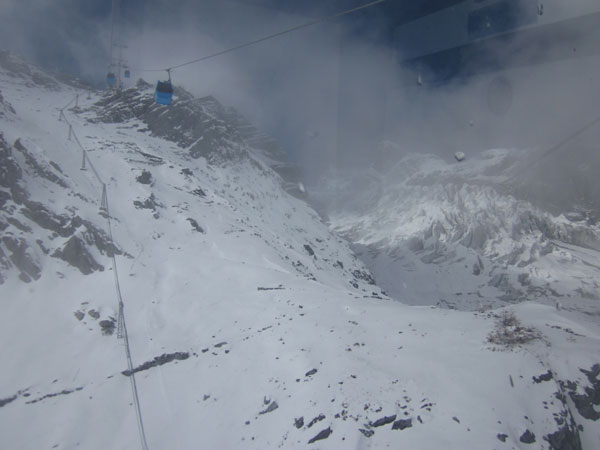 We were taking the car up to the mountain.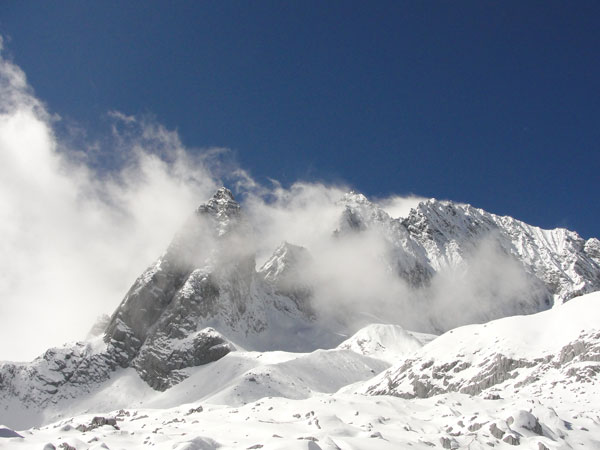 Like a jade dragon lying in the snow, to protect the local Naxi people.(Ancient local legend)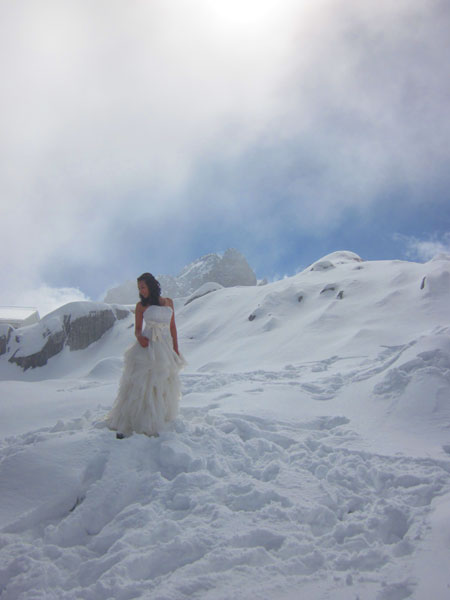 We met a couple taking their wedding photos on this holy mountain.Long time ago, Jade dragon Snow Mountain was said to be a place where young lovers sacrifice their life to approve their true love and escaped from the arranged marriage by their parents. Now this place is favored by lovers.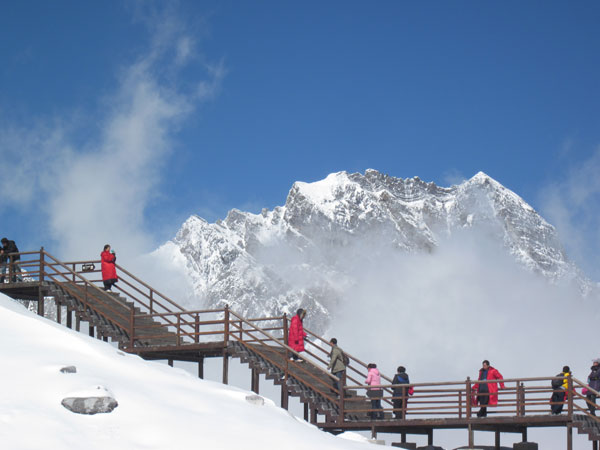 Like a holy place up to heaven, so amazing.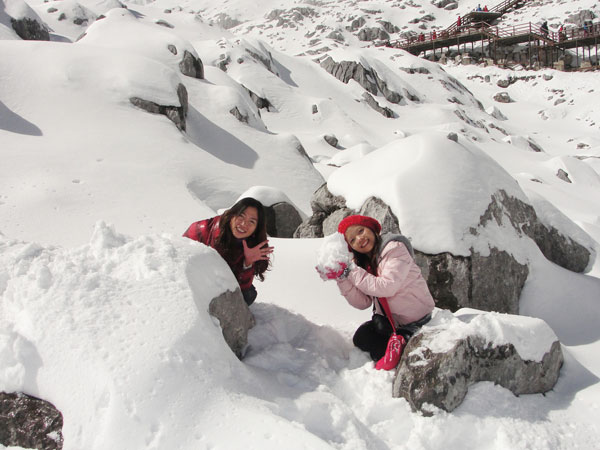 Had fun on the mountain. We can play the snow activities.