Tours to China from Austria
Endowed with the diversity of landscape, ethnic minority groups and splendid regional cultures, China making a great number of Austria tourists curious to its long-history, time-honored civilization and current situation. Easy Tour China offers the most classic and well-designed tour packages for travelers from the country of Austria!
Where to Apply for China Visa?
To make your trip to China an easy and pleasant one, you are kindly advised to consult the local Chinese Embassy or Consulates-General first for the tourist visa. They will readily help you go through the necessary procedures. We also hope you may find the following info helpful.
◎ Embassy of the People's Republic of China in the Republic of Austria
Address: Metternichgasse 4, A-1030 Vienna (Wien), Austria
Tel: +43-1-7143149
Office Hours: 08:30-11:30, 14:00-16:00, Monday-Friday (except holidays)
Email: chinaemb_at@mfa.gov.cn
Website: http://www.chinaembassy.at
Consular Office
Address: Neulinggasse 29, Stiege 1, Nr.111030, Vienna (Wien), Austria
Fax: +43-1-7103770
Email: atwienksl@hotmail.com
Automatic Answering Telephone: +43-1-7103648
Manual Telephone: +43-1-710364816 (please call between 09:00-11:30, 14:30-17:00 on Tuesday & Thursday)
Office Hours:
08:30-11:00, 14:00-16:00, Monday, Wednesday (except holidays)
08:30-11:00, Friday (except holidays)
Flights from Austria to China
Based on feedback from our Austrian guests and our own travel experiences, we've found the following websites are very helpful for investigating and ticketing airfare to and from each of our trips.
• www.cheapflights.ca/
• www.tianxun.cn/
• www.tripbase.com/
• www.Orbitz.com
• www.travelocity.com
What about drinks?

A: Local tea is commonly served with meals and there is a variety of soft drinks, local and imported beers and wines available for purchase. You should not drink the tap water, bottled water is inexpensive and readily available. If you like a 'cuppa', you may like to bring along a small supply of tea bags, coffee and milk powder. Most rooms have electric jugs or thermos flasks of boiling water to make hot.
What are the toilet facilities like on tour?

A: All of our hotels have western style bathrooms and toilets. Obviously in the more remote areas, they may be a little more basic, but clean and simple is common. Whilst sightseeing, toilet facilities at restaurants and local tourist sites can vary and we would recommend that you carry tissues, wet wipes or disinfectant gel with you, "just in case".
What should I pack?

A: Casual clothing is appropriate at all times although clothes that are too revealing are still frowned upon in all over China. Try to pack lightly as your trip may involve an amount of personal baggage handling as porters are often not available except in larger hotels. For security reasons it is essential that your baggage can be locked whilst during air transportation between cities. At times, you may not be able to check into your hotel room immediately or be able to access your main bags. To ensure your comfort, a change of clothes in your hand luggage to coincide with local weather conditions is always handy. All personal toiletries should be taken with you and small packets of tissues or wet wipes are recommended. A small medical kit containing medication to alleviate common ailments is suggested.

Clothing suggestion:
| | | | |
| --- | --- | --- | --- |
| Season | Month | Temperature ( F) | Suggesting Clothing |
| Spring | Mar - May | 50 - 71.6 | Western suits, jackets, sports coats, woolen jackets, long sleeve shirts and travel shoes |
| Summer | Jun - Aug Above | 71.6 | T-shirts, short sleeve shirts, skirts, sandals, caps, rain wear |
| Autumn | Sep - Nov | 50- 71.6 | Western suits, jackets, sports coats, light woolen sweaters, rain wear and travel shoes |
| Winter | Dec - Feb | Below 50 | Overcoat, thick woolen sweaters, lined coats; In northern China, cap, gloves and cotton-padded shoes are required |
What credit cards can I use?

A: At present the Bank of China accepts Master, American Express, Dynasty, Visa, JCB, and Diners Club cards. Travelers may use these cards to draw cash over the exchange counters in China's banks, make purchases or pay bills at large department stores, restaurants and hotels in more than 100 major cities in China. A surcharge of 2% is always charged for card transactions.
Where can I get consular assistance?
◎Embassy of the Republic of Austria in Beijing
Address: No. 5, Xiu Shui Nan Jie, Jian Guo Men Wai, San Li Tun, Chaoyang District
Postal Code: 100600
Tel: (+86)10 6532 2061
Fax: (+86)10 6532 1505
E-mail: peking-ob@bmaa.gv.at

◎Consulate General of the Republic of Austria in Guangzhou
Address: Room 1202, Teem Tower, 208 Tianhe Road, Guangzhou 510620
Tel: (+86)20-85160047
Fax: (+86)20-85160601

◎Consulate General of the Republic of Austria in Shanghai
Address: 3A, Qihua Tower, No.1375 Huaihai Zhong Road, Shanghai
Tel: (+86)21 6474 0268
Fax: (+86)21 6474 1554
Google Search
Find something useful to you at Easy Tour China website.
Tibet is a destination of wonders. Stunning landscape and pristine culture heritages always stay in my memory. It is really a place worth many visits!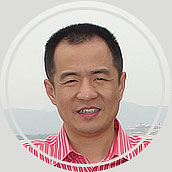 Ricky
Senior Travel Specialist