China Photography Tours
From the historical remainders of the five-millennium civilization that is evident in stately ancient palaces, medieval towns, timeless monasteries and pristine intact villages, to its diverse natural spectacles, China is an unrivalled destination for photographers.
When you travel with ETC, we offer you personalized tailor-made photo tours in China for landscape, cultural, folklore and drone photography. With our experienced, knowledgeable local guides, you'll discover a China that offers much more than meets the eye and create incredible images through a genuine travel experience.
What's an ETC Photo Tour Like?
Easy Tour China's photography tours are crafted around your specific travel and photography styles. Besides, we are dedicated to enriching your life and helping you see the real China.
- All trips will be customized. Plan your own trip with our 1-on-1 destination expert based on your interests, goal and pace, and enjoy peerless service. We provide useful tips and advice, and always adjust the itinerary according to season, weather and some local festivals. We can design a photography tour for 1 person or a group of people.
- Local expert guide lead the tours, which means you will always take the best shot at the right spot and at the perfect time. We know where to see fisherman boating through mist at sunrise, find the best places to shoot Yangshuo's breathtaking idyllic scenery, and when to shoot the mudflats of Xiapu fishing village as the tide rises and falls. Drone photography is popular all over the world, but not allowed everywhere. Dongchuan Red Land, the karst mountains in Guilin are among the top sites for drone photographers. We would be happy to recommend more and help to register your drone in China.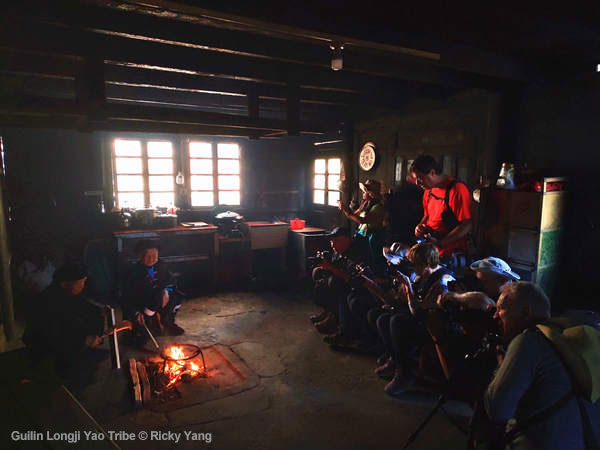 - Your trip is more than photography. We are local residents in China, knowing the destinations intimately and enjoying sharing our culture, tradition and real lifestyle with you. Our passion is to create for you an extraordinary photo tour and a cltural discovery -- through hidden gems, interesting traditions and real encounters. There are endless portrait photography chances - capture awesome shots when you are invited into a tribal family in Longji Rice Terrace, ramble a market with Hani people in Yuanyang, meet a farmer walking his buffalo on a stone arch bridge in Lishui or simply sip tea at a Mongolian yurt.

- It will be an award-winning trip. For pro, China offers the best landscapes, diverse enchanting minority culture, stunning historical and modern architectures, and untouched places that remain its original characteristics and are sure to be spellbinding. Through your creational works, they will be shown in a different angle. For amateur, you will be awarded with happy time with family and friends. Thousands of thumbs-up might be the best award.
Chosen by World Photographers
We've designed and led China photo tours for people from all around the world, who are professional photographers working with travel magazines, amateurs of all levels, and beginners looking to improve their skills.
Susan Moss

Living in Australia, Susan is a photographer and an active member of WA Camera Club Inc. In 2018 and 2019, we guided her and a group of Australian photographers to Guilin, Guizhou, Huangshan, Lishui and Xiapu.
Susan took this photo named "Misty Morn in Zhaoxing" that won her the Highly Commended Award in the Heritage Bank Photographic Awards in Toowoomba Queens.
Filip Kulisev

In October, 2018, we photo guided Filip, an internationally renowned Slovak photographer (also a drone photographer), to Zhangjiajie, Guilin, Yunnan and Zhangye.


Filip used drone to take this photo of Zhangye's Rainbow Mountain.
Suggested China Photography Tours
Below sample itineraries were exclusively devised and are meant to inspire your trip to China. We're here to listen to your wishes and answer your questions, and will customize your own journey.
Create Your Trip to Real China!