Now, more than ever, China wants to be re-recognized and rediscovered.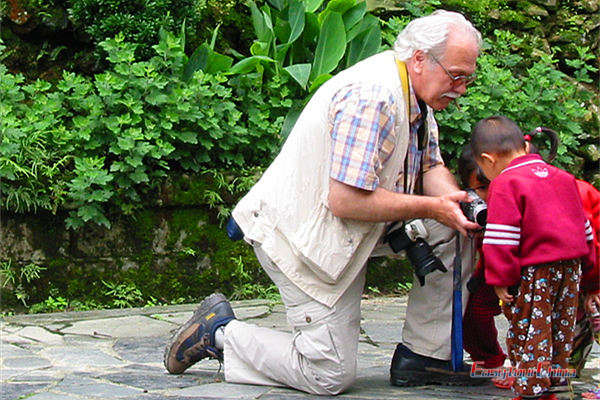 To know China better, deeper and get a more holistic understanding of this country, you definitely need to come visit it yourself. One of the most beautiful lands on our planet, China draws international visitors with the Great Wall, Terracotta Warriors, giant panda's homeplace, gourmet foods, endless landscape, Kung Fu stars in Hong Kong or from the thousand year-old temples… oh, who could say no to China with so many cool things to see and experience. However, on this page, we are actually trying to bring a more complete and more authentic China to your life.

So the Easy Tour China team here has a special mission – by crafting and offering exclusive China tour packages - to take you to the real China, mighty yet humble, traditional yet modern, conventional yet diverse. Please don't miss this unique opportunity to build connection with China and his people, in a friendly and immersive way.
Get to Know China More Than Skin Deep
Of course you've heard China, as one of the oldest ancient civilization and the biggest developing country in the world. But do you really know China, more than skin deep? People from different countries, of different cultural backgrounds may have different opinions about China. But we whole-heartedly hope, you can come and see it yourself for its ancient wonders, futuristic metropolis and real life. You may not agree on everything about China, but pay close attention, you will have a different view. Probably.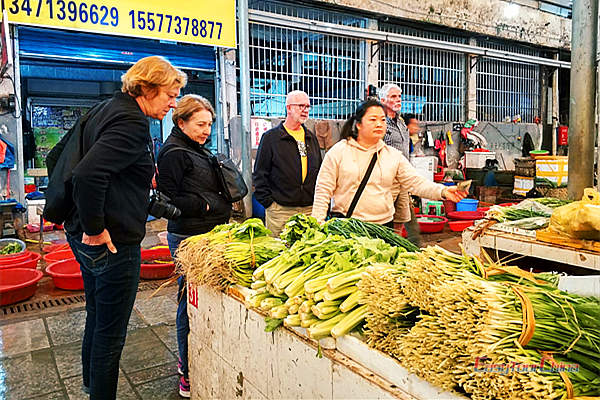 - China is a civilization of more than 4000 years, which you may have already known. The ancient wonders and cultural sites scatter on this vast land. Easy Tour China tours allow you to delve deep into the traditions about festival, art, religion, etiquette, foods, architecture, Chinese minority groups, etc. which are valuable part of human heritage.
- Discover China on every aspect of modern society. Your local guide will be glad to lead you to visit local school, real estate, factory, TCM hospital… - the real society of China. You may use local public transport, such as bullet train, subway, taxi, city bus, the shared bicycle just like locals for sightseeing or to discover the secret corners. And we can provide you smart phone for 5G experience in the near future and buying things by Alipay or Wechat Pay – which means there is no cashed needed. Also experience the super convenient online shopping in China.
- Witness another side of China – the villages. The numerous remote villages are a special charm of China, with idyllic countryside and secret tribes. Set foot on country road, admire the majestic terraces fields, get to know local folklore, handicrafts and farmer' lifestyle.
- Experience local life & Foods. Your family, children, couple, friends will be invited into local family houses and markets, to see how Chinese people really live life. If you wish, you can chat with locals at their homes and drink tea, live like locals to cook foods, buy things from traditional markets, ramble food streets and discover local customs.
- For our customers of different occupations, we can even customize you the tour of China to meet local people who share your profession, like doctor, teacher, lawyer, etc.
Recommended China Tours for the Real China
Destinations:
Beijing - Xi'an – Chengdu – Shanghai
Highlights:
"Travel through time" to witness the great, dramatic changes of China.
Visit iconic landmarks and symbols of China: the Great Wall, Terracotta Warriors, panda, etc.
Delve deep into local communities for modern growth, real life and a taste of China.
Destinations:
Guangzhou - Guilin – Yanghsuo - Lijiang - Dali - Chengdu
Highlights:
Gain an insight into Chinese traditions, minority culture and TCM.
Know how Chinese people really live, visit local markets, family houses, taste local foods.
Experience authentic village life - picking tea, biking countryside, farm work, rice terraces…
Experimental Experiences & Activities for a Real China Journey
Your exclusive trip in China will include the iconic landmarks and highlight attractions, as well as the experimental life experiences, interactions with the local and interesting cultural activities, which combined is definitely the best way to explore the real China.
History & Culture Immersion

Ancient Wonders & Ruins
Hutong Neighborhood on Rickshaw
Hands-on Cultural activities
History learning from experts

Real Life in Chinese Society

Local market, food street, online shopping
Local Real estate, factory, talent market
Visit local family - chat & cook
Ride bullet train, metro, bus, bike in China

Chinese Countryside

Pastoral village life
Visit local famer's original dwelling
Local traditional handicraft & workshop
Farm work
Real China Tour Reviews – Unbiased Testimonials from Our Clients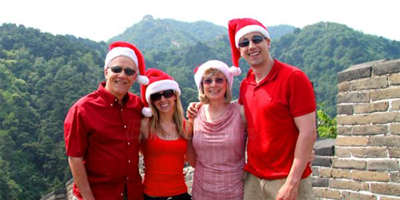 We had a WONDERFUL experience in China arranged by Easy Tour China Travel. Peicy is an excellent travel consultant. Feel free to add my comments to your website as a testimonial if you like. Give Peicy a hug and tell her I really liked what she did for us.

- Russ Winter from USA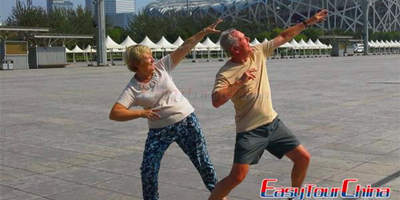 The ETC tour was excellent with good hotels; guides who were knowledgeable and spoke excellent English; and good daily content. Many thanks to you for organising the trip. Please also pass on to the guides concerned our thanks

- Phil Linley from UK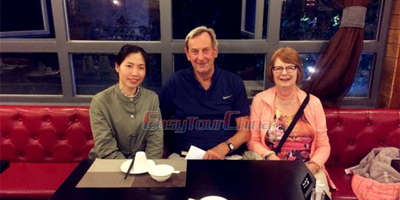 Thank you so much for organizing our tour of China. Everything went well, and we had a wonderful time. And thank you again for treating us for dinner in Guilin-it was a delightful evening.

- Frank from Canada
Create Your Trip to Real China!