Overview
The seaside Qingdao is rich with vitality, a blend of traditional culture, natural scenery and laid-back atmosphere, making the city a perfect destination for your weekend holiday. On this 3-day sightseeing tour in and around Qingdao, you'll take in the picturesque scenery of holy Taoist Mt. Lao, have seaside fun of Zhan Qiao, and discover "Museum of World Architecture" - Badaguan Scenic Area. The local Tsingtao Beer is superb and world famous. Learn beer-brewing process and fully enjoy yourself fresh Qingdao beer.
Duration: 3 days & 2 nights
Travel Style: private tour
Customize Your Tour:
☑ Travel Dates ☑ Your Interests ☑ Your Travel Style

Upon you arrival, you will be met and welcome at the airport, then transferred to hotel check in. The rest of leisure time will be on your own arrangement.
After breakfast, we will first visit the Zhan Qiao. Known as the symbol of Qingdao, the Zhan Qiao Pier lies in the south of Qingdao at Qingdao Bay. It was first built in 1892 and rebuilt in 1931. The Pier, 440 m long and 8 m wide, stretches into the sea and was the first wharf in Qingdao. The southern end of it stands a Huilan Tower (Billow-Returning). The Feige Huilan (Billow-Returning at a high tower) is regarded as one of the top ten scenic spots in Qingdao. Little Green Island is neighboring the Pier and the white lighthouse towers over the ocean.
Afterwards, we will visit the May Forth Square which is famous for May Forth Movement. The May Fourth Movement gave a boost to nationalism in China, as well as favoring populist causes rather than a small number of elite intellectuals. The movement and its aims are still commemorated in China today. Then, you will proceed to Badaguan Scenic Area, also called the "Exhibition of the World's Architectures". Badaguan Scenic Area boasts various villas of over 20 architectural styles of different countries, including Russia, Britain, France, Germany, the United States of America, Denmark, Greece, Spain, Switzerland, Japan and etc. Different trees and flowers are standing along each road, making this area more charming and distinctive.
Today's last spot is Qingdao Beer Museum, also called Tsingtao Brewery Museum, is the unique beer museum build by Tsingtao Beer Brewery. Built in 1903, Qingdao Beer Museum is China's first beer museum. Visitors can learn about Tsingtao Brewery's more than 100-year-old, beer-brewing process, taste the fresh beer, enjoy the passion Tsingtao beer bring to them.
Meal: B, L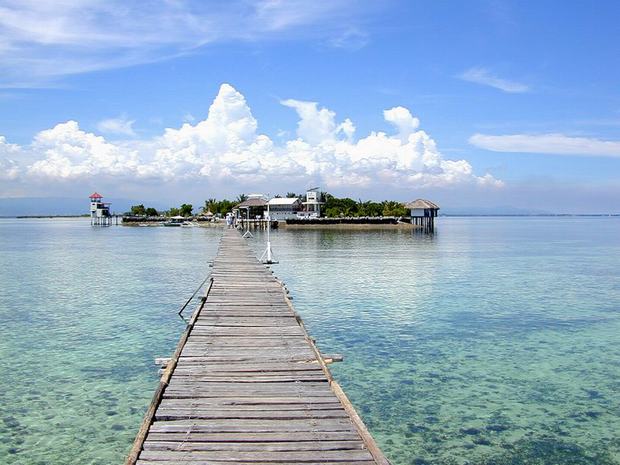 This morning you will be transferred to visit the Lao Mountain. Lao Mountain is situated about 30km the east of Qingdao. It boasts both mountainous and coastal scenery. In history, Lao Mountain was regarded as the home of immortals, therefore, Emperor Qinshihuang of Qin Dynasty, Emperor Wudi of Han Dynasty and many other famous figures have been here in pursuit of the secret of longevity. In the mountain, there were about 89 Taoist temples in ancient times, which were the home to nearly 1,000 Taoist priests and nuns on the mountain. First built in Northern Song Dynasty, 1000-year-old Taiqing Palace is now the largest and oldest one, where Taoist establishments are preserved well. It has become the major attraction of the mountain.
After the sightseeing, our guide and driver will transfer you to the airport for the flight to your next destination.
Meal: B, L
Service ends.
What's included
1-on-1 Travel Consultant

Your China based expert listens to your wishes carefully, provides professional advice, ensures unlimited itinerary revisions before done and 24/7 helpline service while traveling.

Private Local Guide and Driver

Your guides are friendly, helpful and knowledgeable, and your drivers are professional, polite and patient. They are very flexible to accommodate your personal needs and happy to show you the local attractions, history, culture, foods and real life.
Private transfers from hotel to attractions, airport or train station are also included.

Accommodation to Suit Your Preference

We hand pick hotels ranging from luxury 5 star, superior 4 star to comfortable 3 star. Luxury or cozy boutique hotels and budget guesthouses are also among your choices. You could decide where to stay to meet your taste and budget.

Gourmet Meals

Most of the hotels we select offer both Western and Chinese buffet breakfast. Lunch and dinner included are arranged in selected restaurants to taste authentic Chinese cuisine and local specialties. Thus you may also have a unique food tour.
Meals specified in itinerary as B=breakfast, L=lunch, D=dinner.

Attractions and Activities Listed on the Itinerary

Our city tour packages have included the (first/main) entry to all attractions and the expenses of activities on the itinerary (except the optional activities).