12-day Silk Road Adventure by China Orient Express (Beijing to Urumqi)
Tour code: ETC-Q126
Take this China Orient Express train tour package to explore the best of ancient Silk Road to offer in summer vacation and golden Autumn 2016! With the fabulous design and intimate services on China Orient Express (also known as Shangri-la Express), as well as the various haunting sights along Silk Road, We promise you'll be dazzled. Priced from US$ 2429. Special Departure : June 13 & Sep.6, 2016!


Click to enlarge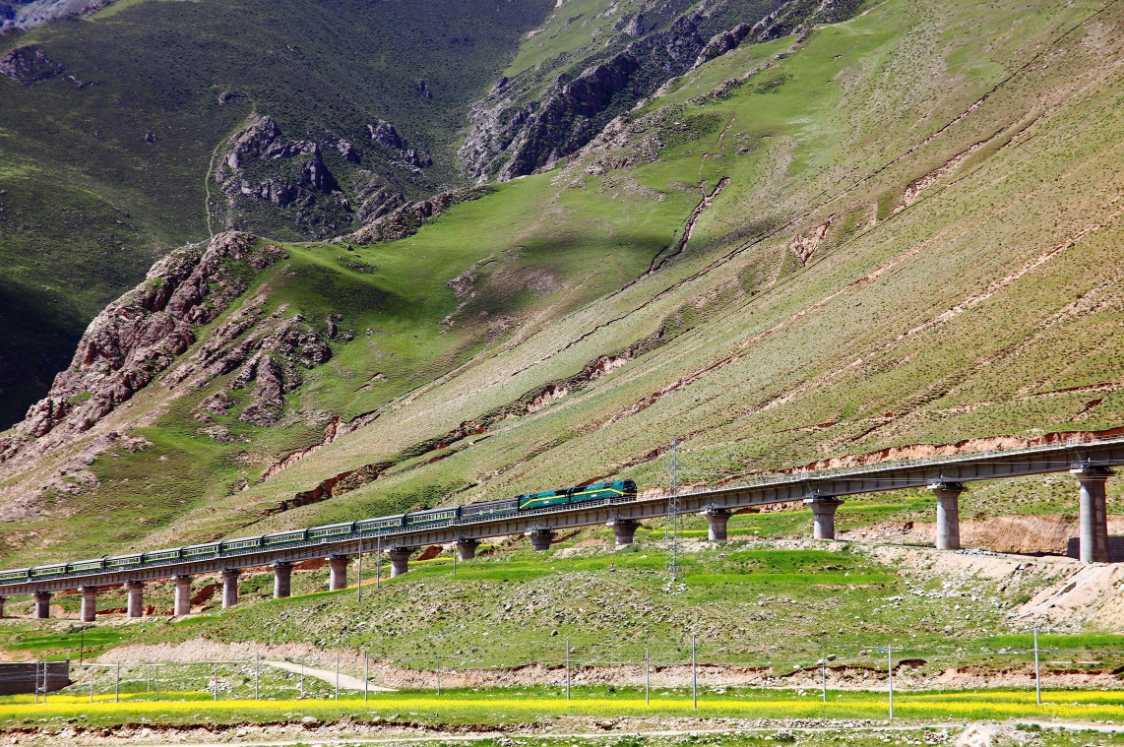 | | | |
| --- | --- | --- |
| Tour Date | City | Tour Brief |
| 1 | Beijing | Arrival in Beijing |
| 2 | Beijing / Luoyang | The Forbidden City, Capital Museum, Olympic Park, take China Orient Express train to Luoyang |
| 3 | Luoyang / Xi'an | Longmen Grottoes, take China Orient Express train to Xian |
| 4 | Xi'an | The Ancient City Wall of Xian, Statue of Star Point of Silk Road, Big Wild Goose Pagoda Square |
| 5 | Xi'an / Tianshui | Terra Cotta Warriors and Horses Museum, Hibiscus Park, take China Orient Express train to Tianshui |
| 6 | Tianshui /Jiayuguan (Jiayu Pass) | Maiji Mountain, take China Orient Express train to Jiayuguan |
| 7 | Jiayuguan (Jiayu Pass) | Jiayuguan, Overhanging Great Wall |
| 8 | Jiayuguan / Dunhuang | Take China Orient Express train to Tianshui, Crescent Lake, Singing Sand Mountains, Shazhou Night Market |
| 9 | Dunhuang / Turpan | Mogao Grottoes, take China Orient Express train toTurpan |
| 10 | Turpan / Urumqi | Karez irrigation system, Flaming Mountain, Jiaohe Ancient City |
| 11 | Urumqi | Heavenly Lake, Tianshan Mountain, Xinjiang Uygur Autonomous Region Museum,Xinjiang and nephrite Museum, International Bazaar |
| 12 | Urumqi | End of service |
Day1 Beijing
Arrival in Beijing, our guide will greet you at the airport and transfer to hotel. Beijing is the capital and the most cultural city of China. Free time at leisure.
Accommodation: Sheraton Hotel or same class
Day2 Beijing/ Luoyang (B/L/D)
After breakfast, we begin today's Beijing trip by first visiting the Forbidden City, which was once the home of 24 emperors and their households of the Ming and Qing Dynasties and now is known as the world's largest, most complete ancient buildings. Enjoy excellent Beijing Roast Duck for lunch. Then we proceed to the Capital Museum for both classical and modern architectural beauty, with a collection of over 5000 pieces of artifacts on display. Followed by a exterior visit of the Olympic Park of nest and water cube for you take pictures. After dinner, we are onboard the 'China Orient Express' train head for Luoyang.
Accommodation: The China Orient Express
Day3 Luoyang/ Xi'an (B/L/D)
After breakfast, we will arrive in Luoyang and visit to the Longmen Grottoes. Longmen Grottoes, Yungang Caves and Mogao Caves are regarded as the three most famous treasure houses of stone inscriptions in China.This afternoon we went to visit Ming Tang. 22:30hrs we are onboard the 'China Orient Express' train to Xian after dinner.
Accommodation: China Orient Express
Day4 Xi'an (B/L/D)
Arrive in Xi'an at 10:00am. Xi'an used to be capital city of 13 dynasties in ancient China and the starting point of the ancient Silk Road, with the great trade caravans starting their journey right here. A visit to the Ancient City Wall of Xian, the most intact ancient Chinese wall in existence, that encircles and protects the old part of Xian City. Then proceed to visit Statue of Star Point of Silk Road and Big Wild Goose Pagoda Square, with one of the most famous Buddhist pagodas in China. Thereafter we prepare you the Tang Dynasty Dinner Show at Tang Dynasty Palace, with various delicate dishes, which will feast your eyes and please your stomach.
Accommodation: Sheraton Xian North City Hotel or same class
Day5 Xi'an/ Tianshui (B/L/D)
Visit the Terracotta Warriors' Museum in the morning. It is one of the eight wonders of the world. Be excited to observe China's first emperor - Emperor Qinshihuang's great army of 8000 life-sized terracotta soldiers. Lastly, we continue to Hibiscus Park. 22:00hrs, we onboard the ' China Orient Express ' Train to Tianshui.
Accommodation: China Orient Express
Day6 Tianshui/Jiayuguan (Jiayu Pass) (B/L/D)
Arrival in Tianshui at 06:30am. After breakfast, we drive to visit Maiji Mountain, which is 142 meters high, shaped like a pile of wheat. By collecting 7,200 pieces of finest examples of China's statues, it is considered as the " Oriental Statues museum". Take the 'China Orient Express' train to Jiayuguan at 16:30pm. Have another nice night on the train with wonderful evening and morning views of local countryside.
Accommodation: China Orient Express
Day7 Jiayuguan (Jiayu Pass) (B/L/D)
After breakfast, have a visit to the Jiayuguan (Jiayu Pass), the western end of the Great Wall built in Ming Dynasty. It is known as 'the First and Greatest Pass under Heaven, and best preserved and most magnificent military fort in China. Then we drive 7 miles away for the Overhanging Great Wall. It got the named for riding on a mountain ridge that is 45 degrees from vertical and resembling a huge dragon.
Accommodation: Holiday Plaza Hotel Jiayuguan or same class
Day8 Jiayuguan/ Dunhuang (B/L/D)
After a pleasant breakfast, take this deluxe train to Dunhuang at 10:00am. We specially arrange Dunhuang experts and professors who'll introduce this exotic city in detail to you. After arriving in Dunhuang, we visit beautiful Crescent Lake & Singing Sand Mountains. The Crescent Lake is an oasis Gobi desert, surrounded by numerous sand dunes, reaching a relative height of 250 meters (820 feet). The Mingsha Shan is so named for the sound of the wind whipping off the dunes. After dinner, we move to Dunhuang Night market – bustling Shazhou Night Market. Never miss its tasty snacks, local specialties, and crafts etc.
Accommodation: Dunhuang Hotel or same class
Day9 Dunhuang/ Turpan (B/L/D)
Visit the world cultural heritage site Mogao Grottoes. The 492 cells and cave sanctuaries are famous for their statues and wall paintings, spanning 1,000 years of Buddhist art. Embark the 'China Orient Express' Charter Luxury Train to Turpan at 1700 pm.
Accommodation: China Orient Express
Day10 Turpan/ Urumqi (B/L/D)
It's a day for Turpan sightseeing! Visit Karez irrigation system at 07:00am, to witness the wisdom of Uygur people. The irrigation system is especially designed for desert. If connecting all these underground channels, the total length will reach more than 5000 km, so it is regarded as one of the three engineering miracles of ancient China, along with the Great Wall and the Jinghang Grand Canal. Thereafter, we move to Flaming Mountain, well known by Chinese people because of the legendary story 'Journey to the West'. It is regarded as the hottest place in China. Then We drive to Jiaohe Ancient City, an island-shaped plateau situated at Yar Town. It is the largest, oldest and well preserved earth-structured city in the world, with a history of 2000-2300 years.
Accommodation: Hoi Tak Hotel or same class
Day11 Urumqi (B/L/D)
After breakfast, visit Heavenly Lake on Tianshan (boat tour). The mountain Lake stands 1980 meters above sea level and features picturesque scenery of snowcapped peaks. It a great pleasure to boat travel Heavenly Lake, with a layer of magical color covering the lake, and hearing many beautiful myths and legends. Then head for Urumqi, and visit Xinjiang Uygur Autonomous Region Museum. It is of Uygur and Russian styles, and collects over a thousand pieces of precious relics from four to five thousand years ago until modern times. Lastly, visit Xinjiang and nephrite Museum, and International Bazaar.
Accommodation: Hoi Tak Hotel or same class
Day12 Urumqi/Hometown (B)
Free at leisure. Your car, driver and guide will escort you to the airport on time and help you till security check. Fly home.
Price Details

| Type of Cabin Retail | Price USD p/p | Single Room in hotel | Single room in China Orient Express |
| --- | --- | --- | --- |
| Quad | 2429 | 350 | / |
| Triple | 2529 | 350 | / |
| Twin | 2729 | 350 | 910 |
| Luxury twin | 2929 | 350 | 1020 |
PRICES START FROM PER PERSON
Memo:
1. All prices in US dollars;
2. Prices subject to change without any further notice;
3. Minimum two (2) passengers booking
4. Gratuities are not included, Current rate for all services is Total of USD $150/p.p
5. Accommodation and tour itineraries are subject to change at any time due to circumstances beyond our control;
6. We reserve the right to distribute passengers of sharing cabins;
in case the cabin cannot be share, the cost applies on the passengers in the cabin
7. Children age under 11, will be credit only the difference on hotel room costs
8. No 3 passengers share one hotel room. If only 3 passengers in a 4-person cabin, one passenger has to pay extra hotel room costs.
Price Inclusion:
1. EXPERIENCED TOUR MANAGERS
Our experienced tour managers and their assistants are selected for their travel knowledge and organizational abilities allowing you to relax and enjoy your voyage of a lifetime. We receive many exceptional passenger comments about our Tour Managers and their aim is to ensure you enjoy every minute of your holiday.
2. ARRIVAL AND DEPARTURE TRANSFERS
Arrival and departure transfers are included.
3. HOTEL AND ONBOARD ACCOMMODATION
Although you will spend much of your time sightseeing or relaxing in the train's public areas, you will find your hotel room or cabin a welcome retreat at the end of a rewarding day. Hotel and onboard accommodation as described in your individual tour itinerary are included in the tour price. All hotels are of 5 star standard or, in certain locations, the best available. Room upgrades are available on request and at extra cost.
4. ROUTE GUIDE, ITINERARY AND INFORMATION PACK
When you board the train there will be a brochure in your cabin detailing more about your journey and the places en-route.
5. BREAKFAST, LUNCH AND DINNER DAILY
All departures feature one or two uniquely designed restaurant cars where you can enjoy the excellent waiter-served food and wine. Several times during the tour we will also sample authentic local cuisine off the train.
6. DRINKS WITH MEALS ONBOARD
A drinks allowance is included with lunch and dinner.
7. ON BOARD SERVICE
Throughout your tour you can expect service which is attentive, friendly and unobtrusive. The high ratio of staff to passenger's means there is always someone available should you need assistance.
8. ON BOARD DOCTOR AND MEDICAL FACILITIES
To give you peace of mind our tours are accompanied by a doctor who travels with us for the entire journey; so you can rest assured that medical assistance is always available. On call 24 hours a day, the doctor is on hand to give primary care as required.
9. 24 HOUR SERVICE ATTENDANT
Your car attendants provide 24-hour housekeeping and bedding turndown services, with one attendant always on duty to assist you and to ensure you are comfortable in your cabin. Complimentary tea, coffee and bottled drinking water are available in your cabin 24 hours a day.
Price Exclusion:
1.International Airfare or Train Tickets to enter or leave China
2.China Entry Visa Fees
3.Excess Baggage Charges
4.Personal Expenses such as visa costs, insurance, drinks from the bar car, laundry, spa treatments, hairdressing.
5. Single Room Supplement.
6. Tip:Full Service Staff Tip USD150.00/p.p(Train staff, Special train porter, the tour leader, local driver and local guide).
Tailor-made Suggestions
Not satisfied with what we have here? Please let us know your requirements and send to our travel specialists by filling in the following form(* Required), you will receive our reply within 24 hours:
Other Recommended China Tour Packages
Discover the history and culture of China with this amazing package. Trip to the ancient Capitals and explore the many ...

Experience the fastest high speed train from Beijing to Taiyuan/Pingyao. The grand Great wall, intact well-preserved a ...

The high speed train will transfer you from Shanghai to Luoyang for the Shaolin Temple to see the birth place of Chine ...
Comments
Asked by Zaid Mohamad

2014-07-12 02:36

Can i do my trip on 1 August 2014 or any day between 1 August - 23 August 2014?

Answered by Ricky

2014-07-12 10:57

Dear Zaid Mohamad,

Thanks for your inquiry.

I am afraid that the Orient Express will depart from Beijing to Urumqi on Sept 2, and from Urumqi to Beijing on Sept 14. Our professional travel consultant will give you other travel options if the train trip doesn't meet your requirement. You will receive the reply from us soon via email with more details.

Have a nice day there!

Asked by Zaid Mohamad

2014-07-12 02:31

How much the cost of 12-day Silk Road Adventure by China Orient Express (Beijing to Urumqi)?

Answered by Ricky

2014-07-12 10:49

Dear Zaid Mohamad,

Thank you so much for the inquiry.

The Silk Road trip is really amazing and very different from any other parts of China. Taking the train to visit the area will be a perfect idea.

You will be reached by our travel consultant very soon via email.

Have a nice weekend!
Questions & Comments
Google Search
Find something useful to you at Easy Tour China website.
Top China Tours
China Travel Toolkits
It is easy to see why Wulingyuan is proclaimed to be the setting for the movie Avatar. The spectacular sandstone peaks and the lush vegetation make it seem like a paradise on earth.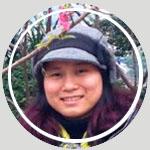 Lydia
Travel Specialist